Buggybuddys is the No.1 FREE online guide & community for families in Perth.
Our Statistics
- 150,000 Perth families from Two Rocks to Mandurah and beyond visit our website every month (110,000 unique visitors)
- Our weekly newsletter goes out to over 43,000 Perth families
- Almost 55,000 people follow our Facebook page
- Almost 8,000 people follow our Instagram page
- 10,000 members across our Buggybuddys Facebook groups
- 95% of our website visitors are from Australia and 89% are from Perth
By advertising with Buggybuddys we make it easy for families all over Perth to find your business. How do we do this? By appearing on the front page of google for the majority of the popular search terms relating to kids in Perth.
Buggybuddys currently ranks on page 1 for over 100 keywords, including Kids in Perth, Kids Parties Perth, Kids Dance Classes Perth,Toys Perth, Perth Parks, Kids Sports Perth, Perth Mums, New to Perth, Play Centres Perth and many more...
Buggybuddys offers various advertising packages catering for all budgets and requirements. You'll find:
- Directory listings
- Event listings
- Website banner advertisments
- Blog advertials and reviews
- Competitions
- Discount vouchers
- Newsletter advertising
- Direct solus emails to our database
- Social media marketing (Facebook, Twitter, Google Plus, Instagram and Pinterest)
To discuss your advertising needs further or if you wish to receive our current media pack contact Lorraine either via email [email protected] or phone 0415 771 508.
For charities and community groups please tell us about any event or fund raising you are doing. If you aren't paying anyone else to promote it we will add it to our events calendar for free. This offer is open to any non-profit non-political group. This includes religious organisations, local charities etc. Please email [email protected] for further details.
We reserve the right to decline advertising or free listings at our discretion.
Awards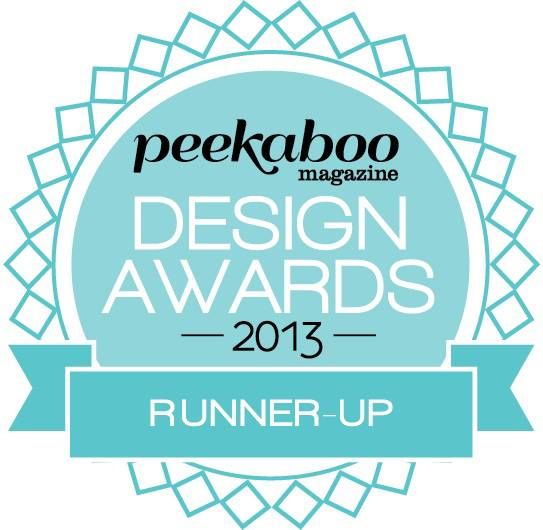 Runner up in the peekaboo Design Awards 2013 for:
BEST ONLINE GUIDE FOR THINGS TO DO WITH KIDS
BEST ONLINE GUIDE FOR KID-FRIENDLY RESTAURANTS/CAFES
BEST ONLINE GUIDE FOR FAMILY TRAVEL
What Our Clients Say
"Thank you for your fantastic support of the PMH Foundation's Christmas Lights Campaign. Our 2013 campaign was the most successful yet! What a remarkable result! Buggybuddys played a major part in making the campaign such a huge success!"
Samantha Walsh, The Princess Margaret Hospital Foundation
"Thanks to all of the publicity that you have generated and the amazing response and positive feedback we have had from the THOUSANDS of parents and kids that have visited we have decided to formalise the pick-your-own strawberries as a regular addition to our business. I just want to say many, many thanks for what you have done, not just for us but more importantly for the thousands of beaming, grubby little strawberry-juice covered grins that have left our farm over the past months or so!"
Jamie Michael, Ti Farm
"You guys have been fantastic to work with and I do believe the majority of tickets sales were from Buggybuddys".
Mark Marinovich, Kids Wonderland
"Thank you so much for the ad. It has been an absolute success with non-stop requests for more information. You guys do a great job in promoting toddler activites in the Perth region".
Scott Minchin, Falcons District
"I would recommend any business involved with kids in Perth to advertise with Buggybuddys. The enquires I receive through Buggybuddys have been continuous since I first advertised in August 2011. A recent shout-out on the Buggybuddys facebook page increased my 'likes' by 25% which resulted in more enquires and bookings.
Buggybuddys is a great website for Jo Jingles to be associated with!"
Tara Morrison, Jo Jingles
"Just a note to say thank you so much for the fabulous (facebook) shout out for Tucker Tools! Excellent results, excellent sales! All from your lovely likers!"
Samantha Lear, Tucker Tools
"My phone has been going crazy this afternoon after our facebook shout out!".
Michelle Lacey, Little Kickers
"I continue to be very happy with the numbers of customers finding us through Buggybuddys and your support in prompting me to maximise our advertising potential on the site - you girls are doing a great job!"
Kathryn, Fired Ceramic Cafe
"THANK YOU!!! I hadn't had a sale in a few day and was thinking my marketing strategy was wrong.. but when you posted my picture on Buggybuddys Facebook page I had 3 Perth sales in 30 minutes!!!!".
Yvette Bowyer, Little Bento Shop
"Within one week of advertising with Buggybuddys I had 6 new bookings".
The Swim School
What Our Members Say
"Thank you for such a wonderful resource for families. Although I am born and lived the majority of my life in Perth motherhood can sometimes be a lonely journey. I often jump on your site to see what activities, events etc are on and our family have enjoyed your recommendations". Jade
"I absolutely love seeing Perth through new eyes, I have lived here 30 out of my 40 years and have never been an hour up the road to Moore River, only went today because Buggybuddys went recently and recommended it on their Facebook page. Will be looking on there for my next adventure. Once again great page Jennie and Lorraine". Nicola
"Thank you for running this wonderful page! Every week I take my kids to a new park that I find on your website. I love the never ending posts of things to do with the kids and your ongoing giveaways. Absolutley amazing! I higly recommend you to all my mummy friends. So thank you for making my life easier, with all the fun things we can do". Melissa
"I Personally feel so blessed and lucky that I stumbled across the Buggybuddys website when I was looking for things to do with kids in Perth. In only 5 months we have been here I feel already settled and have made new friends. Thanks to the Buggybuddys playdates I have had the opportunity to explore new places, find playgroups and get lots of feedback on various activities, parks, restaurants ...Anything really! Thank you for starting such an amazing website, it really gets Perth's families being a community". Georgia
"I just want to say I love your site so much. I have gotten so much information from it and bought some bargains with the discounts you have offered. I live in Bunbury but am really enjoying seeing the ideas for things to do if we are in Perth. My sister lives up there and there's so many ideas for us to do together when I visit her and her 2 boys. Thanks so much". Kellie
Buggybuddys is Proud to be working with