Guide and list of family friendly restaurants in Perth, menu's, kids eat free and details on play areas, playgrounds and children's entertainment
Fun 2 Remember – Children entertained for free at your favourite restaurants
Free entertainment for the children at your favourite restaurant with Fun 2 Remember! Sit back and relax over a fantastic meal while the kids are entertained for free! Keep everyone happy! Perfect for your next get – together with friends and family. Our friendly staff provide craft, games, colouring, toys, face painting and balloon twisting and so much more!
Look for the Fun 2 Remember logo on the restaurant listing to find out when they will be there.

---

Deep Water Point Cafe
100a The Esplanade, Mount Pleasant 6153
(08) 9316 8884

Water front cafe Kiosk, views to the city and Mt Henry Bridge. Awesome coffee & cakes, delicious fresh cooked breakfast & lunch 7 days from 7am. Dinner on Friday & Saturday night - last orders 8.30pm. Gluten 'Free-indly'. Playground and walks, boat ramps and parking on the doorstep.

---

Canning River Cafe
Corner of Kent Street and Queens Park Road, Wilson 6107
(08) 9358 4884

Parkland cafe kiosk, open from 7am to 4pm Monday through Sunday. Situated on the river with playground, river beach, amazing bushwalks and miniature railway close by. Serves yummy coffee, cakes, breakfast and lunch all made with fresh produce and love.

Outdoor playground

---

The Parkerville Tavern
6 Owen Road, Parkerville
(08) 9295 4500

The Parkerville Tavern is a lovely old family pub and restaurant in the heart of the Perth Hills. Nestled in a wooded valley, the beautifully restored "Parky" is ideal for friends, couples and families, with ample seating indoors and outdoors and a playground for the kids.

Outdoor playground with resident Emus, goats and bandicoots


Kids colouring activity pack available for $2.50




---

The Pickled Fig
21 Ocean Drive, South Fremantle.
(08) 9431 7333

The Pickled Fig is a quirky little café located on South Beach, Just 10 minutes from the centre of Fremantle. Within walking distance of the kid's playground and even closer to the dog beach it's the perfect spot for all the family (including fur babies who are welcomed on the outdoor patio). Toys, colouring in and high chairs are available and our kids menu is suitable for youngsters up to 12 years old. All day breakfast is available (07:30 – 16:00) and dinner is served Friday through Sunday from 17:30. There is plenty of free parking adjacent to the café making a trip here pretty much hassle free.

A trip to The Pickled Fig is bound to make you FEEL INSANELY GOOD. There are many gluten-free, vegetarian and vegan option. All of the beef and butter used comes from free range grass fed cows and our eggs are free range too. The bacon though THAT is where it's at! Aside of the usual awesomeness of bacon The Fig's is Nitrate and preservative free, free range bacon meaning it's better for you and hickory smoked so it just tastes delightful!

---

Perth City and Surrounding Areas

Perth City | Leederville | Highgate | Subiaco

---

Jamie's Italian
The Mitchell Building, 140 William Street, Perth
(08) 9363 8600

Free kids activity pack

---

Sticky Beaks Cafe
Lottery West Family Area, Kings Park
(08) 9481 4990

Outdoor Playground

---

Zamia Cafe
Synergy Parkland, Kings Park
(08) 9388 6700

Outdoor Playground




---

Northbridge Brewing Company
44 Lake Street, Northbridge
(08) 6151 6481

Free kids activity packs




---

Outback Jacks, Northbridge
124 James Street, Northbridge
(08) 9227 7346

| | | |
| --- | --- | --- |
| Indoor playroom | Free kids colouring activity pack | |

---

More Perth City Cafe & Restaurant Reviews


Bistro Guillaume | Nobu | La Veen | West End Deli, West Perth | Small Print Bakery and Roastery, Brookfield Place | The C Restuarant | The Brown Fox | Pancakes at Carillion | Atrium at Crown Hotel | The Perth Mint Cafe | The Burger Bistro, East Perth | Gordon Street Garage Cafe | Muse Cafe at The WA Museum | Chu Bakery | Ribs & Burgers


---

Siena's Leederville
115 Oxford Street, Leederville
(08) 9444 8844

Indoor playroom




---

The Sweet Remedy Cafe
255a Oxford Street, Leederville
(08) 9443 3912

Outdoor play area with chalk board and bunny rabbits.

---

The Oxford Hotel
368 Oxford Street Leederville
(08) 9444 2193

Free Kids Entertainment Sundays 5pm - 7pm

---

More Leederville Cafe & Restaurant Reviews


Hylin | Low Key Chow House | Gusto Gelato | Sayers | Greens and Co | Cranked Coffee | Jus Burgers | Tracks |


---

Panchos
550 Beaufort Street, Highgate
(08) 9227 5515

| | |
| --- | --- |
| Kids Eat Free Tuesday to Saturday 5.00pm - 6.00pm. | Free kids colouring activity pack |

---

More Highgate Cafe & Restaurant Reviews


Rochelle Adonis

---

The Little Pantry, Subiaco
206 Nicholson Road, Subiaco
(08) 9388 8780

Grassed area with chalk.

---

More Subiaco Cafe & Restaurant Reviews


Menchies Frozen Yoghurt | Stimulatte | Whisk Creamery | Excelsior Deli | Health Freak Cafe

---

Northern Suburbs

Wanneroo | Joondalup | Jindalee | Yanchep | Mindarie | Clarkson | Burns Beach | Currambine | Kingsley | Woodvale | Greenwood | Ellenbrook | Hillarys | North Beach | Duncraig | Mount Hawthorn | Innaloo | Karrinyup | Scarborough | Joondana

---

Wanneroo Villa Tavern, Wanneroo
18 Dundebar Road, Wanneroo
(08) 9405 2777


| | |
| --- | --- |
| Indoor playroom | Kids eat free on from 5.30pm on Sundays. Mums eat free on Tuesdays. |




---

Eagle Falls Spur, Wanneroo
Drovers Place, Wanneroo
(08) 9306 2861

| | | |
| --- | --- | --- |
| Indoor playground | Free kids activity pack | Kids Eat Free all day Monday & Tuesday |




---

Leapfrogs Cafe
25 Drovers Place, Wanneroo
(08) 9206 4077

Grassy areas, mini-golf, giant Connect 4




---

Cafe Avellino
Drovers Place, Wanneroo
(08) 9306 2017

| | | |
| --- | --- | --- |
| Indoor area | | Kids Eat Free Tuesday night |




---

The Ashby Bar and Bistro
131 Pinjar Road, Ashby


| | |
| --- | --- |
| Kids Eat Free 5.30pm - 8.30pm on Mondays & 8am - 11am on Sundays | Free Kids Entertainment Sundays 8.30am - 10.30am |




---

The Coffee Club, Joondalup Square
Joondalup Square Centre, 16/3 Sundew Rise, Joondalup


| | |
| --- | --- |
| Outdoor fenced playground | Free kids activity pack |

---

More Joondalup Cafe & Restaurant Reviews


Bistro 38 at Joondalup Resort | Peppermint Green Coffee Shop | The Buttery Cafe | Moments Cafe | Sidewalk Cafe | Bunnings Cafe | Aroma Cafe | Sugar and Spice Patisserie | The Local Shack


---

Chippys Beach Shack
Jindalee Beach, Jindalee Boulevard
(08) 9562 4200

Outdoor Playground

---

More Jindalee Cafe & Restaurant Reviews


Nandos |


---

Locals Surf Shed - Coffee & Juice Bar
4 Stevenage Street, Yanchep

Small indoor playarea

---

More Yanchep Cafe & Restaurant Reviews


Chocolate Drops Tearooms |


---

Portofinos, Mindarie
2 Quinns Road, Mindarie
(08) 9305 7200

Outdoor playground




---

Indian Ocean Brewing Company, Mindarie


Mindarie Marina, Ocean Falls Boulevard, Mindarie




(08) 9400 1111





Outdoor playground




---

Dome Café, Mindarie
Mindarie Marina, Ocean Falls Boulevard, Mindarie
(08) 9400 1140


| | |
| --- | --- |
| Outdoor playground | Free kids colouring activities. |




---

The Whale + Ale
34 Key Largo Drive, Clarkson

Outdoor playground

More Clarkson Cafe & Restaurant Reviews


Grill'd | Ocean Keys Shopping Centre Food Court | Kalahari A Taste of Africa | Bunnings Cafe |

---

Burns Beach Cafe
35 Ocean Parade, Burns Beach
(08) 9304 8080

Outdoor Playground across the road

---

Eagle Rock Spur
1244 Mamion Avenue, Currambine
(08) 9304 1840


| | | |
| --- | --- | --- |
| Indoor playground | Free kids activity pack | Kids Eat Free all day Monday & Tuesday |




---

Panarotti's
1244 Mamion Avenue, Currambine
(08) 9304 2623


| | |
| --- | --- |
| Indoor playground | Kids Eat Free all day on Wednesdays |

---

More Currambine Cafe & Restaurant Reviews


Currambine Tavern Bar & Bistro | Dome Cafe | London Cafe & Bar


---

Waldecks Lake View Cafe
173 Wanneroo Road, Kingsley
(08) 9409 9851

Outdoor Playground




---

The Greenwood Hotel
349 Warwick Road, Greenwood
(08) 9246 9711


| | |
| --- | --- |
| Kids Eat Free Mondays after 5.00pm. | Free Kids Entertainment Monday 5.30pm - 8.30pm |








---

The Brook Bar and Bistro
11 Main Street, Ellenbrook
(08) 96296 5699


| | |
| --- | --- |
| Kids eat free Monday evening | Free Kids Entertainment Monday 5.30pm - 8.30pm |




---

The Sorrento Beach Shack

Shop 57 Sorrento Quay, 28 Southside Drive, Hillarys Boat Harbour
(08) 9246 4155

Indoor play area




---

Outback Jacks, Hillarys
Whitford City Shopping Centre, Hillarys
(08) 9402 7453


| | |
| --- | --- |
| Indoor playroom | Free kids colouring activity pack |

---

The Northshore Tavern
Corner Whitfords and Marmion Avenue, Hillarys
(08) 9307 4511

| | |
| --- | --- |
| Kids Eat Free Monday Evening | Free Kids Entertainment 5.30pm - 7.30pm Monday nights |




---

3 Sheets Restaurant
208 Sorrento Quay, Hllarys Boat Harbour

Free Kids Entertainment Sundays 12pm - 2.30pm

---

More Hillarys Cafe & Restaurant Reviews


Hippo Creek | Cold Rock Ice Creamery | Voyage Kitchen | AQWA Cafe | Bellisimo Gelato | Little Caesars Pizza | FAB Burgers | Grill'd | Flinderz


---

Yelo Cafe
331 West Coast Drive, North Beach
(08) 9447 9441

Small indoor play area

---

Carine Glades Tavern
493 Beach Road, Duncraig
(08) 9447 7400

Outdoor playground


---

Missy Moos Gourmet Burger Bar
The Mezz, 1/48 Scarborough Beach Road, Mount Hawthorn
(08) 9444 8590

Outdoor Playground & indoor play area





---

The Peasant's Table
The Mezz, 1/48 Scarborough Beach Road, Mount Hawthorn
(08) 9242 4297


| | | |
| --- | --- | --- |
| Outdoor Playground | Kids under 8 eat free on Thursdays | Kids make your own pizza every day |

---

The Saint
2 Morris Road, Innaloo
(08) 9446 2424

Fun2Remember Free Kids Entertainment Monday evening 5.30pm - 8pm


Kids eat free Monday evening





---

SUSHI WAWA
8A Sunray Drive, Innaloo
(08) 9445 1894

Indoor play area




---

Crepe Cherie, Karrinyup
Karrinyup Shopping Centre
(08) 9204 5807

Small play area




---

Waldecks Blue Lotus Cafe
Corner Hamilton Street and Karrinyup Road
(08) 9254 6740

Outdoor Playground




---

The Pirate Bar
25 Green Street, Joondanna
(08) 9444 5444

Kids activity box




---

Cheeky Cafe, Scarborough
160 Scarborough Beach Road, Scarborough
0452 433 592

Indoor Playroom

---

More Scarborough Cafe & Restaurant Reviews


The Wild Fig |

---

Western Suburbs

City Beach | Floreat | Swanbourne | Wembley | Cottesloe | Nedlands | Claremont | Mosman Park | North Fremantle

---

Clancy's Fish Bar, City Beach
195 Challenger Parade, City Beach
(08) 9385 7555

Playground close by





---

Clancy's Cafe, City Beach
195 Challenger Parade, City Beach
(08) 9385 7555

Playground close by





---

The Kiosk, Floreat Beach
Challenger Parade, City Beach
(08) 9285 0048

Outdoor playground




---

V Burger, Floreat
1 Howtree Place, Floreat
(08) 6161 0322

Outdoor playground

---

Feast Cafe, Wembley
363a Cambridge Street, Wembley
(08) 9287 1789

Indoor Playroom




---

Herdsman Lake Tavern
33 Herdsman Parade, Wembley
(08) 9387 5555

Indoor Playroom


Fun2Remember Kids Entertainment Sundays 5pm - 8pm.

---

The Albion Hotel
535 Stirling Highway Cottesloe
(08) 9384 0021

Indoor Playroom




Kids Eat Free Saturday 12.00pm - 8pm



Fun2Remember Free Kids Entertainment Sundays 5pm - 7pm.

Entertainment Book Offer: BOGOF Main Course - order your book here

---

More Cottesloe Cafe & Restaurant Reviews




Vans Cafe

| The Beach Club, Cottesloe Hotel | Monogram Caffe at The Grove Library

---

The Curry Tree
161 Broadway, Nedlands
(08) 9389 8410

Kids Eat Free Monday and Tuesday evening

---

More Nedlands Cafe & Restaurant Reviews


Matilda Bay | Captain Stirling Hotel

---

Salt on the Beach, North Fremantle
44 Port Beach Road, North Fremantle
(08) 9430 6866

Outdoor playground

Free kids entertainment 5.30 - 7.30pm Friday's Feb - Oct & Thursday's Nov - Feb.




---

The Shipping Lane
4/1 Freeman Loop, North Fremantle
(08) 9468 7392

Kids Eat Free Monday evening

---

More Claremount Cafe & Restaurant Reviews
Pressed Earth Shop | Koko Black |

---

More Mosman Park Cafe & Restaurant Reviews
Mosmans Restaurant |


---

Eastern Suburbs

---

The Boab Tavern
107 Dundas Road, High Wycombe
(08) 9454 3566

Fun2Remember Free kids entertainment every Sunday 12pm - 3pm

---

High Wycombe Tavern
530 Kalamunda Road, High Wycombe
(08) 9454 2236

Family Fun Day every Sunday 12.00pm- 4.00pm.

---

South of the River Suburbs

Mount Pleasant | Wilson | Victoria Park | South Perth | Armadale | Rossmoyne | Bentley | Riverton | Southern River | Willetton | Gosnells | Canning Vale | Success | Spearwood | Cockburn

---

Deep Water Point Cafe
100a The Esplanade, Mount Pleasant 6153
(08) 9316 8884

Water front cafe Kiosk, views to the city and Mt Henry Bridge. Awesome coffee & cakes, delicious fresh cooked breakfast & lunch 7 days from 7am. Dinner on Friday & Saturday night - last orders 8.30pm. Gluten 'Free-indly'. Playground and walks, boat ramps and parking on the doorstep.




---

Canning River Cafe
Corner of Kent Street and Queens Park Road, Wilson 6107
(08) 9358 4884

Parkland cafe kiosk, open from 7am to 4pm Monday through Sunday. Situated on the river with playground, river beach, amazing bushwalks and miniature railway close by. Serves yummy coffee, cakes, breakfast and lunch all made with fresh produce and love.

Outdoor playground






---

Walters River Cafe
Off Burke Drive or Honour Avenue, Bicton 6157
(08) 9330 9330

Outdoor playground







---

The Balmoral
901 Albany Highway, East Victoria Park
(08) 9355 4533

Kids eat free Mondays

Fun2Remember Free Kids Entertainment Mondays 5.30pm - 8.30pm

---

Panchos
855 Albany Highway, West Victoria Park
(08) 9361 2135

Kids Eat Free Tuesday to Saturday 5.00pm - 6.00pm and all day Sunday

Free kids colouring activity pack

---

Victoria Park Restaurant Reviews


Harvest Espresso | Galangal Thai Cuisne |


---

Sprolo, South Perth
138 Canning Highway, South Perth
0401 625 134

Indoor play area




---

The Boat Shed - Kiosk
Coode St Jetty, Coode Street South Perth

Outdoor playground

---

More South Perth Cafe & Restaurant Reviews


Millepoint Caffe Bookshop | Little Matcha Girl


---

More Applecross Cafe & Restaurant Reviews


Ciocolato Espresso | Old Boy Cafe


---

Flames Restaurant
Shop 7/55 Central Road, Rossmoyne
(08) 9259 5555

Kids Eat Free on Tuesday evenings

Entertainment Book Offer: 25% off total bill - order your book here

---

The Bentley Hotel
1120 - 1124 Albany Highway, Bentley
(08) 6253 4100

Kids eat free every day.

Entertainment Book Offer: 25% off total bill - order your book here

---

High Road Hotel
361 High Road, Riverton
(08) 9457 0477



Fun2Remember Free Entertainment Mondays 5.30pm - 8pm

Kids eat free on Mondays. Kids free pizza night on Tuesdays

---

Brooklands Tavern, Southern River
7 Holmes Street, Southern River
(08) 9490 9777

Indoor playroom

---

Ramon's at the Willow Pond
459 Nicholson Road, Canning Vale
(08) 9455 1187

Kids Eat Free Monday - Thursday


Entertainment Book Offer: 25% off total bill - order your book here




---

Apache Spur
Southlands Shopping Centre, Burrendah Blvd, Willetton

Indoor Playground

---

Gosnells Hotel
2149 Albany Highway, Gosnells
(08) 9398 2222

Indoor Playground




Family Funday every first Sunday of the month




---

Surfing Lizard Espresso Cafe
20 Poore Grove Spearwood
(08) 9434 9721

Outdoor Playground

---

The Gate Bar & Bistro
816 Beelier Drive, Success
(08) 9499 3099

Fun2remember Free Entertainment Sundays 8.30am - 10.30am


Kids eat free Monday evening




---

In the Red Espresso
Unit 4, 33 Hammond Road
(08) 9414 9638

Outdoor Playground

---

Swan Valley

---

Carilley Estate, Swan Valley
Lot 23 Hyem Road, Herne Hill
(08) 9296 6190

Outdoor playground




---

Feral Brewing Company, Swan Valley
152 Haddrill Road, Baskerville
(08) 9296 4657

Outdoor playground

---

Mash Brewing
10250 West Swan Road, Henley Brook
(08) 9296 5588

Indoor playroom with Playstations


Kids eat free on Friday after 5pm

---

The Laughin Barrel
247 Haddrill Road, Baskerville
(08) 9296 1348

Outdoor playground.




---

Homestead Brewery
10 Harris Road, Caversham
(08) 9724 4346

Outdoor playground.




---

Taylor's Art & Coffee House
510 Great Northern Highway
0447 441 223

Sandpit area




---

Oakover Grounds
14 Yukich Close, Middle Swan
(08) 9374 8000

Pedalos, cricket nets and large open space.




---

The Tap at The Chapel Farm Winery
231 Toodyay Road, Middle Swan
(08) 9250 4755

Large open space plus a donkey and aplaca.

---

The Cheese Barrel
920 Great Northern Highway, Millendon
(08) 9296 4539

Large outdoor sandpit

---

Oggies Ice Creamery
10581 West Swan Road
(08) 9296 6095

Outdoor playground.

---

Whistler's Chocolate Factory
506 Great Northern Highway, Middle Swan
(08) 9274 7777

Outdoor sandpit and large grassy area

---

Margaret River Chocolate Company
5123 West Swan Road, West Swan
(08) 9250 1588

Large grassy area


Entertainment Book Offer: Complimentary coffee and hand-made truffle when another is purchased - order your book here

---

More Swan Valley Cafe & Restaurant Reviews


The House of Honey & Sticky Spoon Cafe |

---

Fremantle

---

The Pickled Fig
21 Ocean Drive, South Fremantle.
(08) 9431 7333

The Pickled Fig is a quirky little café located on South Beach, Just 10 minutes from the centre of Fremantle. Within walking distance of the kid's playground and even closer to the dog beach it's the perfect spot for all the family (including fur babies who are welcomed on the outdoor patio). Toys, colouring in and high chairs are available and our kids menu is suitable for youngsters up to 12 years old. All day breakfast is available (07:30 – 16:00) and dinner is served Friday through Sunday from 17:30. There is plenty of free parking adjacent to the café making a trip here pretty much hassle free.

A trip to The Pickled Fig is bound to make you FEEL INSANELY GOOD. There are many gluten-free, vegetarian and vegan option. All of the beef and butter used comes from free range grass fed cows and our eggs are free range too. The bacon though THAT is where it's at! Aside of the usual awesomeness of bacon The Fig's is Nitrate and preservative free, free range bacon meaning it's better for you and hickory smoked so it just tastes delightful!




---

Little Creatures

40 Mews Road, Fremantle
(08) 9430 5555

Outdoor Sandpit and toys.


Entertainment from Balloon Artistry by Aaron Smyth every Sunday 10am - 2pm.

---

Moore & Moore Cafe
The Moores Building, 46 Henry Street, Fremantle
(08) 9335 8825

Outdoor kids playarea

---

Ootonga and Lincoln
258 South Terrace, South Fremantle
(08) 9335 6109

Kids area with games, books and toys

---

Clancy's Fish Pub
51 Cantonment Street, Fremantle
(08) 9335 1351

Large grassed area with balls, frisbees and other outdoor games.


Board games available

---

Outback Jacks, Fremantle
13 Essex Street, Fremantle
(08) 9430 9690

Indoor playroom


Free kids colouring activity pack



---

Cicerello's Fremantle
Fisherman's Wharf, 44 Mews Road, Fremantle
(08) 9335 1455

Kids eat free every Tuesday. Mention 'Kids Eat Free' when ordering.


Aquarium's on display with over 50 different species of marine life.




---

Missy Moos Gourmet Burger Bar
400 South Terrace, South Fremantle
(08) 9433 3322

Indoor kids corner


---

More Fremantle Cafe & Restaurant Reviews


May Street Larder | The Banker Cafe | Run Amuk Hotdogs Unleashed | Lenny the Ox | Jus Burgers

---

Mandurah and Surrounding Areas

---

Golden Cloud Spur
7 Mandurah Terrace, Mandurah
(08) 9535 1067

Indoor playroom


Kids eat free Mondays & Tuesdays

---

Decadent C's
25 Husband Road, Barragup
(08) 9583 5571

Outdoor playground.

---

The Old Coast Brewery
West Break Road, Myalup
1300 792 106

Outdoor playground, video games and toys.


Kids colouring activity pack

---

Peel Alehouse
Lot 3 Guava Way, Halls Head
(08) 9581 5400

Indoor playground



Kids Disco every Sunday in June 1.30pm - 4.30pm


---

Whistling Kite
7 Oasis Drive, Secret Harbour
(08) 9523 4499

Fun2Remember Free Kids Entertainment Tuesday 5.30pm - 8.00pm

---

Mash Brewing
Rockingham Shopping Centre, Rockingham
(08) 9592 9208

Indoor playroom with Xboxes


Kids eat free Monday, Tuesday and Wednesday after 5pm

---

Outback Jacks, Rockingham
Shop 216, Rockingham Shopping Centre, Rockingham
(08) 9529 3383

Indoor playroom


Free kids colouring activity pack



---

Vernon Arms
Cnr Outridge Road and Old Mandurah Road, Rockingham
(08) 9524 2012

Kids eat free Thursday evening

---

More Cafe & Restaurant Reviews for Mandurah and Surrounds




Tides Cafe

|

---

The Hills

---

Mundaring Weir Hotel
Mundaring Weir Road, Mundaring
(08) 9295 1106

Outdoor playground

---

The Parkerville Tavern
6 Owen Road, Parkerville
(08) 9295 4500

The Parkerville Tavern is a lovely old family pub and restaurant in the heart of the Perth Hills. Nestled in a wooded valley, the beautifully restored "Parky" is ideal for friends, couples and families, with ample seating indoors and outdoors and a playground for the kids.

Outdoor playground with resident Emus, goats and bandicoots


Kids colouring activity pack available for $2.50




---

The Core Cider House
High Vale Orchard, Merrivale Road, Pickering Brook
(08) 9293 7583

Outdoor playground




---

Fairbrossen Winery & Cafe
51 Carmel Road, Carmel
(08) 9293 5594

Indoor play area




---

Masonmill
40 Masonmill Road Carmel
(08) 9293 5112

Outdoor playground




---

The Bindoon Bakehaus


25 Binda Place, Bindoon




(08) 9576 0069





Play kitchen area with fresh dough.

---

HopsScotch


1088 Brookton Highway, Roleystone.




(08) 9496 1138.





Outdoor Playground.




---

Jarrahdale Tavern


640 Jarrahdale Road, Jarrahdale




(08) 9525 5015





Outdoor Playground.

---

More Cafe & Restaurant Reviews for The Hills


John Forrest Tavern, Glen Forrest | Coca-Cola Cafe, Toodyay | Stringy Bark Winery, Chittering |

---

Margaret River Region

---

3 Oceans Winery
Cnr Boundary Road and Bussell Highway, Wilyabrup

Indoor playroom and large grassy area with ball games. Pool tables.

Colouring, reading books and toys available.

---

Bootleg Brewery
Cnr Puzey and Johnson Road, Wilyabrup
(08) 9755 6300

Outdoor playground

---

Driftwood Estate Winery and Restaurant
3314 Caves Road, Wilyabrup
(08) 9755 7338

Outdoor playground

---

Killerby Wines
4259 Caves Road, Wilyabrup
(08) 9755 5983

Outdoor playground

---

Laurance Wines
3518 Caves Road, Wilyabrup
(08) 9750 4000

Outdoor playground

---

Woody Nook Wines
Metricup Road, Wilyabrup
(08) 9755 7547

Outdoor playground

---

Aravina Estate
61 Thornton Road, Yallingup

Outdoor playground

---

Swings and Roundabouts
2807 Caves Road, Yallingup
(08) 9756 6640

Large grassy lawn, backyard games and toys

---

Swooping Magpie
860 Commonage Road, Yallingup
(08) 9756 6227

Outdoor playground

---

Wills Domain
Abbey Farm Road and Brash Road, Yallingup
(08) 9755 2327

Outdoor playground

---

Cheeky Monkey Brewery
4259 Caves Road, Margaret River

Outdoor playground and indoor play area

---

Watershed Premium Wines
Bussell Highway and Darch Road, Margaret River

Courtyard playground

---

Colonial Brewing Co
Osmington Road, Margaret River
(08) 9758 8177

Outdoor playground

---

Xanadu Wines
Boodjiup Road, Margaret River
(08) 9758 9500

Outdoor playground

---

Eagle Bay Brewing Co
252 Eagle Bay Road, Eagle Bay
(08) 9755 3554

Outdoor playground

---

Palmer Wines
1271 Caves Road, Dunsborough
(08) 9756 7388

Outdoor playground

---

Goanna Gallery Cafe
278 Hayes Road, Dunsborough
(08) 9759 1477

5 acres of land for kids to run around on & a nature based playground.

---

Clancy's Fish Pub
1710 Caves Road, Dunsborough
(08) 9750 5034

Large grassy area


Free Kids movies every Friday night on the big screen in the Red Room

---

Simmo's Icecreamery
161 Commonage Road, Dunsborough
(08) 9755 3745

Outdoor playground and mini-golf

---

Dunsborough Tavern
536 Naturaliste Terrace, Dunsborough
(08) 9755 3657

Indoor playground


Entertainment Book Offer: 25% off total bill.

---

Cowaramup Brewing Company
229 North Treeton, Cowaramup
(08) 9755 5822

Outdoor playground and farm animals

---

Hamelin Bay Wines
McDonald Road, Karridale
(08) 9758 6779

Croquet, cricket, soccer, nintendo, DVD's and blackboard

---

The Berry Farm
43 Bessell Road, Rosa Glen
(08) 9757 5054

Outdoor playground

---

South West Region

---

Highway Hotel
Cnr Spencer and Forrest Street, BUNBURY
(08) 9721 4966

Free face-painting every Sunday


Kids eat every Sunday



---

Hidden River Estate
Mullineaux Road, PEMBERTON
(08) 9776 1437

Outdoor playground




---

Jarrah Jack's Brewery & Woodsmoke Cafe
Lot 11936 Kemp Road, PEMBERTON
(08) 9776 1333

Outdoor playground

---

Boston Brewery, Willoughy Park Winery
678 South Coast Highway, Demark
(08) 9776 1437

Outdoor & Indoor playground

---

More Cafe & Restaurant Reviews for the South-West Region


Casellas Wine Tapas Grill, Bunbury | Mrs Jones Cafe, Denmark | The Denmark Hotel, Denmark |

---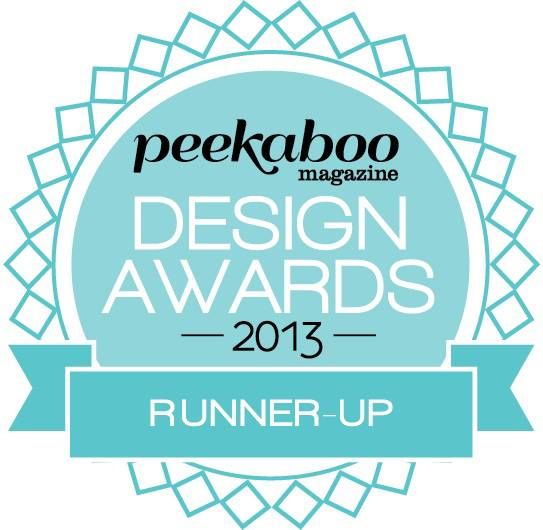 Runner-up in the peekaboo Design Awards 2013 for:
BEST ONLINE GUIDE FOR KID-FRIENDLY RESTAURANTS/CAFES
Find more things to do with Kids in Perth