Guide and list of family friendly restaurants in Perth, menu's, kids eat free and details on play areas, playgrounds and children's entertainment
Have you downloaded the new Buggybuddys App? Available for both iPhone and Android, this FREE, interactive App puts Perth's kid-friendly attractions at your fingertips.
Fun 2 Remember – Children entertained for free at your favourite restaurants
Free entertainment for the children at your favourite restaurant with Fun 2 Remember! Sit back and relax over a fantastic meal while the kids are entertained for free! Keep everyone happy! Perfect for your next get – together with friends and family. Our friendly staff provide craft, games, colouring, toys, face painting and balloon twisting and so much more!
Look for the Fun 2 Remember logo on the restaurant listing to find out when they will be there.




---

Encore Kids Parties - From surprise heroes, live performances, to artistic face-painting, Encore takes family dining in Perth to another level!
Eating out with kids has become an experience that all Perth families enjoy. Kids have great fun with FREE face-painting, arts and craft, take home balloon creations, meet their favourite characters, storytelling, puzzles, toys and both kids and grown-ups can now rock out to Encore's killer 80's to 90's DJ sets and musical performances. Look for the Encore Kids Parties Logo on the restaurant listings to book now for a great family dining experience!
---

---

Canning River Cafe
Corner of Kent Street and Queens Park Road, Wilson 6107
(08) 9358 4884

We are pleased to have opened our cafe at the Eco Centre, Kent Street Weir Park, Wilson. We are looking forward to serving the local community and being a focal point on weekdays and weekends for everyone who loves to enjoy good food and drinks.

We welcome dogs that behave and can enjoy the setting with their owners.

We will serve fresh baked muffins and scones, quiches, frittata as well as a simple breakfast and lunch menu. One of the keys for us as a café is using fresh produce lovingly. We take of the food we make so that when you eat, the care we make it in nourishes you too.

Our coffee and tea will be served as you like it, dine in or takeaway. For those that work and have to dash down to the café to 'make a pick –up' we will ensure that you can call in and place an order so that's ready for you when you arrive.




---

Elmar's in the Valley
8731 West Swan Road, Swan Valley
(08) 9296 6354

Experience one of the best German and family friendly restaurants in Perth and the Swan Valley.
Elmar's in the Valley is one of the largest venues in the Swan Valley, with open plan dining inside and an alfresco area outside. Overlooking two acres of pristine park-like grounds, Elmar's features a children's playground and large grassed area. Our professional, cheerful and welcoming service, menu and dining experience makes Elmar's a popular choice for the whole family.




---

Eagle Rock Spur
1244 Marmion Avenue, Currambine
(08) 9304 1840

KIDS EAT FREE all day every Monday and Tuesday. One child eats free with every adult ordering a main meal.




---

Eagle Falls Spur
1387 Wanneroo Road, Wanneroo
(08) 9306 2861

KIDS EAT FREE all day every Monday and Tuesday. One child eats free with every adult ordering a main meal.




---

The Wild Fig
190 The Esplanade, Scarborough
(08) 9245 2533

The Wild Fig in Scarborough provides a great family atmosphere for kids and parents to enjoy a tasty meal together. While the parents decide what to have from the main menu like the lamb shank, gnocchi, Tasmania salmon and steak, the kids can colour in their menus. Tuesday is the night to come down and enjoy the great offer, where kids eat free!

---

The Parkerville Tavern
6 Owen Road, Parkerville
(08) 9295 4500

The Parkerville Tavern is a lovely old family pub and restaurant in the heart of the Perth Hills. Nestled in a wooded valley, the beautifully restored "Parky" is ideal for friends, couples and families, with ample seating indoors and outdoors and a playground for the kids.




---

The Boat
Mindarie Marina, Ocean Falls Boulevard, Mindarie.
(08) 9305 0700

Famous for its chilled out atmosphere and fresh, tasty fish and chips by the sea, The Boat is a local favourite for relaxed dining by The Marina and live entertainment.
Watch the boats cruise by over a drink with friends or treat your family to a delicious meal from our extensive menu of grills, salads and traditional pub dishes like the sensational chilli mussels and family fish plank.
Relax in the outdoor beer garden, and have a drink from our wide range of local and international beers and ciders, available on tap and in bottles.




---

The 7th Ave Bar & Restaurant
74 Helena Street, Midland
(08) 9250 1099

Situated close to the Midland town hall, The 7th Ave Bar & Restaurant is a venue that welcomes it's clientele with the charm of old fashion service encompassed with meals at affordable prices. We boast a sociable environment catering for all, coupled with stylish, simple elegance that entices both young and old. We are small family run business with a young family of our own so therefore understand the value of a family friendly restaurant. We are a tavern that has both a cafe dining area and a restaurant area. On all of our restaurant tables we have paper over our tablecloths and we provide free crayons for children to draw on these to their hearts content.

Kids Eat Free:
We offer Kids Eat Free Monday-Thursday from 5.00pm. With every adult meal order over the value of $18.00.




---

The Pirate Bar
25 Green Street Mount Hawthorn
(08) 9444 5444

With 40 different types of boutique beers, fabulous food, funky music, weekend cafe, free Sunday Kids Club and great service the Pirate Bar in Mt Hawthorn is worth a look. Free Kids entertainment every Sunday 11am - 1pm




---

Mt Henry Tavern
27 Manning Road, Como
(08) 9450 7709

Saturday Lunch from 12.00 pm - 2.00pm. Book a table and have a relaxing lunch with us! Bring mum along as mum receives a FREE glass of housewine with her main meal purchase. Kids eat free all day Sunday




---

Hogs Breath Mandurah
Unit 3 & 4, 51 Pinjarra Road, Mandurah
(08) 9581 1122

With Hog's Mandurah being such a big part of the Mandurah community for the past two decades, we pride ourselves on being a family orientated Restaurant in this community, with us helping families celebrating their special moments in life, and also offering Menu's that cater for any budget or occasion. Not to mention as an extra bonus for the family we now offer Kid's Eat Free, which now runs 7 days a week. We also offer Take Away Meals, 7 days a week, $9.90 Lunches and Amazing Kids Parties Packages!




---

The Core Cider House
High Vale Orchard, Merrivale Road, Pickering Brook
(08) 9293 7583

Get to the CORE!
Only 35 minutes from the city, head to the hills and join us at our beautiful, rustic, kid-friendly venue situated on 40 acres of apple orchards.
Enjoy relaxed dining on the deck or in the outdoor cider garden, and watch the kids running free on the vast lawn area, or climbing on the tractor and logs. Sample our range of apple juice, ciders and wines crafted on the property.




---

Bib and Tucker
18 Leighton Beach Blvd, North Fremantle
(08) 9443 2147

Nestled among the sand dunes of North Fremantle's Leighton Beach, Bib & Tucker is a family-friendly restaurant that caters to the young and the young at heart. Offering a modern Australian menu with no compromise on quality or presentation for adults and a yummy kids' menu to ensure the ankle biters are content, there is something for everyone at Bib & Tucker. Dine in for dinner on Wednesday and Thursday nights while enjoying the sunset and in winter, kids eat free from our kids' menu while parents can enjoy BYO wine from home with no corkage.

---

Perth City and Surrounding Areas

Perth City | Leederville | Highgate | Subiaco

---

Jamie's Italian
The Mitchell Building, 140 William Street, Perth
(08) 9363 8600

---

Sticky Beaks Cafe
Lottery West Family Area, Kings Park
(08) 9481 4990

---

Zamia Cafe
Synergy Parkland, Kings Park
(08) 9388 6700




---

Northbridge Brewing Company
44 Lake Street, Northbridge
(08) 6151 6481




---

Outback Jacks, Northbridge
124 James Street, Northbridge
(08) 9227 7346

---

More Perth City Cafe & Restaurant Reviews


Bistro Guillaume | Nobu | La Veen | West End Deli, West Perth | Small Print Bakery and Roastery, Brookfield Place | The C Restuarant | The Brown Fox | Pancakes at Carillion | Atrium at Crown Hotel | The Perth Mint Cafe | The Burger Bistro, East Perth | Gordon Street Garage Cafe | Muse Cafe at The WA Museum | Chu Bakery | Ribs & Burgers


---

Siena's Leederville
115 Oxford Street, Leederville
(08) 9444 8844




---

The Sweet Remedy Cafe
255a Oxford Street, Leederville
(08) 9443 3912

---

The Oxford Hotel
368 Oxford Street Leederville
(08) 9444 2193

Free Kids Entertainment Sundays 4.30pm - 7.30pm

---

More Leederville Cafe & Restaurant Reviews


Hylin | Low Key Chow House | Gusto Gelato | Sayers | Greens and Co | Cranked Coffee | Jus Burgers | Tracks |


---




---

Blacksmith Perth
460 Beaufort Street, Highgate
(08) 6113 8684




---

Panchos
550 Beaufort Street, Highgate
(08) 9227 5515

Kids Eat Free Tuesday to Saturday 5.00pm - 6.00pm.

---

More Highgate Cafe & Restaurant Reviews


Rochelle Adonis

---

The Little Pantry, Subiaco
206 Nicholson Road, Subiaco
(08) 9388 8780

More Subiaco Cafe & Restaurant Reviews


Menchies Frozen Yoghurt | Stimulatte | Whisk Creamery | Excelsior Deli

---

Northern Suburbs

Wanneroo | Joondalup | Jindalee | Alkimos | Yanchep | Mindarie | Clarkson | Burns Beach | Currambine | Kingsley | Woodvale | Greenwood | Ellenbrook | Hillarys | North Beach | Trigg | Duncraig | Mount Hawthorn | Innaloo | Karrinyup | Scarborough | Joondana

---

Wanneroo Villa Tavern, Wanneroo
18 Dundebar Road, Wanneroo
(08) 9405 2777

Free Face painting Monday & Tuesday from 5.30pm

Kids Eat Free Monday & Tuesday from 5.30pm




---

Eagle Falls Spur, Wanneroo
Drovers Place, Wanneroo
(08) 9306 2861




Kids Eat Free all day Monday & Tuesday




---

Leapfrogs Cafe
25 Drovers Place, Wanneroo
(08) 9206 4077




---

Cafe Avellino
Drovers Place, Wanneroo
(08) 9306 2017

Kids Eat Free all day Monday - Thursday




---

The Ashby Bar and Bistro
131 Pinjar Road, Ashby

Kids Eat Free 5.30pm - 8.30pm on Mondays & 8am - 11am on Sundays



Free Kids Entertainment Sundays 8.30am - 10.30am




---

The Coffee Club, Joondalup Square
Joondalup Square Centre, 16/3 Sundew Rise, Joondalup




---

Hogs Breath Cafe - Joondalup
Corner of Boas Avenue & McLarty Avenues, Joondalup
(08) 9300 9211

Kids Eat Free 7 days a week at lunch and dinner.

---

More Joondalup Cafe & Restaurant Reviews


Bistro 38 at Joondalup Resort | Peppermint Green Coffee Shop | The Buttery Cafe | Moments Cafe | Bunnings Cafe | Aroma Cafe | Sugar and Spice Patisserie | The Local Shack | Brotzeit


---

Chippys Beach Shack
Jindalee Beach, Jindalee Boulevard
(08) 9562 4200




---

The Shore Cafe
Lot 3 Portside Promenade, Alkimos
0487 709 710




---

Livvi's Cafe Amberton
40 Cinnabar Drive, Eglinton
0422 947 590

---

Yanchep Cafe & Restaurant Reviews


Chocolate Drops Tearooms | Locals Surf Shed


---

The Boat
Mindarie Marina, Ocean Falls Boulevard, Mindarie.
(08) 9305 0700

Kids Eat Free Thursdays 5pm - 7pm


Free Kids Entertainment Thursdays 5pm - 7pm




---




---

Indian Ocean Brewing Company, Mindarie


Mindarie Marina, Ocean Falls Boulevard, Mindarie




(08) 9400 1111







---

Dome Café, Mindarie
Mindarie Marina, Ocean Falls Boulevard, Mindarie
(08) 9400 1140






---

Blu Vue Cafe
80 Ocean Drive, Quinns Rocks
0458 247 112




---

The Whale + Ale
34 Key Largo Drive, Clarkson



---

More Clarkson Cafe & Restaurant Reviews


Grill'd | Ocean Keys Shopping Centre Food Court | Kalahari A Taste of Africa | Bunnings Cafe |

---

Burns Beach Cafe
35 Ocean Parade, Burns Beach
(08) 9304 8080

---

Eagle Rock Spur
1244 Mamion Avenue, Currambine
(08) 9304 1840

Kids Eat Free all day Monday & Tuesday




---

Panarotti's
1244 Mamion Avenue, Currambine
(08) 9304 2623

Kids Eat Free all day Wednesday

---

More Currambine Cafe & Restaurant Reviews


Currambine Tavern Bar & Bistro | Dome Cafe | London Cafe & Bar


---

Waldecks Lake View Cafe
173 Wanneroo Road, Kingsley
(08) 9409 9851




---

The Greenwood Hotel
349 Warwick Road, Greenwood
(08) 9246 9711

Kids Eat Free Mondays after 5pm.


Free Kids Entertainment Monday 5.30pm - 8.30pm




---

The Brook Bar and Bistro
11 Main Street, Ellenbrook

Kids Eat Free Mondays after 5pm.

Free Kids Entertainment Monday 5.30pm - 8.30pm




---

The Sorrento Beach Shack

Shop 57 Sorrento Quay, 28 Southside Drive, Hillarys Boat Harbour
(08) 9246 4155




---

The Northshore Tavern
Corner Whitfords and Marmion Avenue, Hillarys
(08) 9307 4511

Kids Eat Free Mondays after 5pm.

Free Kids Entertainment Monday 5.30pm - 8.30pm




---

3 Sheets Restaurant
208 Sorrento Quay, Hllarys Boat Harbour

Free Kids Entertainment Sunday 12.30pm - 2.30pm

---

More Hillarys Cafe & Restaurant Reviews


Hippo Creek | Cold Rock Ice Creamery | Voyage Kitchen | AQWA Cafe | Bellisimo Gelato | Little Caesars Pizza | FAB Burgers | Grill'd | Flinderz


---

Yelo Cafe
331 West Coast Drive, North Beach
(08) 9447 9441




---

Canteen
364 West Coast Drive, Trigg
(08) 9447 7400

---

Carine Glades Tavern
493 Beach Road, Duncraig
(08) 9447 7400

---

Missy Moos Gourmet Burger Bar
The Mezz, 148 Scarborough Beach Road, Mount Hawthorn
(08) 9444 8590

---

The Saint
2 Morris Road, Innaloo
(08) 9446 2424

Kids Eat Free Monday evening




Free Kids Entertainment Monday 5.30pm - 8.30pm




---

SUSHI WAWA
8A Sunray Drive, Innaloo
(08) 9445 1894




---

Waldecks Blue Lotus Cafe
Corner Hamilton Street and Karrinyup Road
(08) 9254 6740




---

The Pirate Bar
25 Green Street, Joondanna
(08) 9444 5444




---

Mid Century Cafe and Collectables
56 Michael Street, Yokine
(08) 9344 7314




---

The Wild Fig
190 The Esplanade, Scarborough
(08) 9245 2533

Kids Eat Free Tuesday evening

---

Cheeky Cafe, Scarborough
160 Scarborough Beach Road, Scarborough
0452 433 592






---

Lady Latte


39 Edgehill Street, Scarborough




---

Western Suburbs

City Beach | Floreat | Swanbourne | Wembley | Cottesloe | Nedlands | Claremont | Mosman Park | North Fremantle

---

Clancy's Fish Bar, City Beach
195 Challenger Parade, City Beach
(08) 9385 7555




---

Clancy's Cafe, City Beach
195 Challenger Parade, City Beach
(08) 9385 7555




---

The Kiosk, Floreat Beach
Challenger Parade, City Beach
(08) 9285 0048




---

V Burger, Floreat
1 Howtree Place, Floreat
(08) 6161 0322

---

FBI Cafe, Wembley
363a Cambridge Street, Wembley
(08) 9287 1789




---

Herdsman Lake Tavern
33 Herdsman Parade, Wembley
(08) 9387 5555

Free Kids Entertainment Sunday 5pm - 8pm




---

The Albion Hotel
535 Stirling Highway Cottesloe
(08) 9384 0021

Free Kids Entertainment Sunday 5pm - 7pm

---

More Cottesloe Cafe & Restaurant Reviews




Vans Cafe

| The Beach Club, Cottesloe Hotel | Monogram Caffe at The Grove Library

---

Nedlands Cafe & Restaurant Reviews


Matilda Bay | Captain Stirling Hotel

---

---

Claremount Cafe & Restaurant Reviews
Pressed Earth Shop | Koko Black |

---

Mosman Park Cafe & Restaurant Reviews
Mosmans Restaurant |


---

Eastern Suburbs

---

The 7th Ave Bar & Restaurant
74 Helena Street, Midland
(08) 9250 1099

Kids Eat Free Monday - Thursday from 5pm




---

The Boab Tavern
107 Dundas Road, High Wycombe
(08) 9454 3566

Free Kids Entertainment Sunday 12pm - 3pm

---

High Wycombe Tavern
530 Kalamunda Road, High Wycombe
(08) 9454 2236

Family Fun Day every Sunday 12.00pm- 4.00pm.

---

South of the River Suburbs

Mount Pleasant | Applecross | Wilson | Victoria Park | South Perth | Armadale | Rossmoyne | Bentley | Riverton | Southern River | Willetton | Gosnells | Canning Vale | Success | Spearwood | Cockburn

---

Canning River Cafe
Corner of Kent Street and Queens Park Road, Wilson 6107
(08) 9358 4884




---

Health Freak Cafe - Applecross
Shop 5, 787b Canning Highway, Applecross




---

The Balmoral
901 Albany Highway, East Victoria Park
(08) 9355 4533

Kids Eat Free Monday evening


Free Kids Entertainment 5.30pm - 7.30pm Monday evening

---

Panchos
855 Albany Highway, West Victoria Park
(08) 9361 2135

Kids Eat Free Tuesday to Saturday 5.00pm - 6.00pm.

---

Victoria Park Restaurant Reviews


Harvest Espresso | Galangal Thai Cuisne |


---

Sprolo, South Perth
138 Canning Highway, South Perth
0401 625 134




---

Mt Henry Tavern
27 Manning Road, Como
(08) 9450 7709

Free Kids Entertainment 12pm - 2pm on Saturdays

Kids Eat Free All day Sunday




---

The Boat Shed - Kiosk
Coode St Jetty, Coode Street South Perth

---

More South Perth Cafe & Restaurant Reviews


Millepoint Caffe Bookshop | Little Matcha Girl


---

More Applecross Cafe & Restaurant Reviews


Ciocolato Espresso | Old Boy Cafe


---

The Bentley Hotel
1120 - 1124 Albany Highway, Bentley
(08) 6253 4100

Kids Eat Free all day Sunday


Free kids entertainment Sundays 12pm - 3pm

---

Brooklands Tavern, Southern River
7 Holmes Street, Southern River
(08) 9490 9777

Kids Eat Free Tuesday. Feed your family for $50 on Mondays.


Free Kids Entertainment Monday 5.30pm - 8.00pm

---

Ramon's at the Willow Pond
459 Nicholson Road, Canning Vale
(08) 9455 1187

Kids Eat Free Monday - Thursday




---

Apache Spur
Southlands Shopping Centre, Burrendah Blvd, Willetton

Kids Eat Free all day Monday & Tuesday

---

Gosnells Hotel
2149 Albany Highway, Gosnells
(08) 9398 2222

Free kids entertainment Sundays 11.30am - 2.30pm

Kids Eat Free on Mondays.




---

Surfing Lizard Espresso Cafe
20 Poore Grove Spearwood
(08) 9434 9721

---

The Gate Bar & Bistro
816 Beelier Drive, Success
(08) 9499 3099

Free kids entertainment Sundays 8.30am - 10.30am

Kids Eat Free on Mondays 5.30pm - 8.30pm




---

In the Red Espresso
Unit 4, 33 Hammond Road
(08) 9414 9638

---

Swan Valley

---

Carilley Estate, Swan Valley
Lot 23 Hyem Road, Herne Hill
(08) 9296 6190




---

Feral Brewing Company, Swan Valley
152 Haddrill Road, Baskerville
(08) 9296 4657

---

Mash Brewery
10250 West Swan Road, Henley Brook
(08) 9296 5588

Kids eat free on Friday after 5pm

---

The Laughin Barrel
247 Haddrill Road, Baskerville
(08) 9296 1348




---

Homestead Brewery
10 Harris Road, Caversham
(08) 9724 4346




---

Taylor's Art & Coffee House
510 Great Northern Highway
0447 441 223




---

Oakover Grounds
14 Yukich Close, Middle Swan
(08) 9374 8000




---

Elmar's in the Valley
8731 West Swan Road
(08) 9296 6354




---

Slate Cafe
12 Dulwich Street, West Swan
0408 830 081




---

The Tap at The Chapel Farm Winery
231 Toodyay Road, Middle Swan
(08) 9250 4755

---

The Cheese Barrel
920 Great Northern Highway, Millendon
(08) 9296 4539




---

Livvi's Cafe, Whiteman Edge
27 Kansanka Avenue, Brabham
0468 685 940

---

Oggies Ice Creamery
10581 West Swan Road
(08) 9296 6095

---

Whistler's Chocolate Factory
506 Great Northern Highway, Middle Swan
(08) 9274 7777




---

Maison St Honore
100 Benara Road, Caversham

---

More Swan Valley Cafe & Restaurant Reviews


The House of Honey & Sticky Spoon Cafe |

---

Fremantle

---

Little Creatures

40 Mews Road, Fremantle
(08) 9430 5555

Balloon Artist every Sunday 10am - 12pm

---

Moore & Moore Cafe
The Moores Building, 46 Henry Street, Fremantle
(08) 9335 8825

---

Ootonga and Lincoln
258 South Terrace, South Fremantle
(08) 9335 6109

---

Cicerello's Fremantle
Fisherman's Wharf, 44 Mews Road, Fremantle
(08) 9335 1455

Kids eat free every Tuesday. Mention 'Kids Eat Free' when ordering.


---

More Fremantle Cafe & Restaurant Reviews


May Street Larder | The Banker Cafe | Run Amuk Hotdogs Unleashed | Lenny the Ox | Jus Burgers

---

Mandurah and Surrounding Areas

---

Hogs Breath Mandurah
Unit 3 & 4, 51 Pinjarra Road, Mandurah
(08) 9581 1122

Kids Eat Free all day every day




---

Golden Cloud Spur
7 Mandurah Terrace, Mandurah
(08) 9535 1067




Kids Eat Free all day Monday & Tuesday

---

Decadent C's
25 Husband Road, Barragup
(08) 9583 5571




---

Tree of Life Cafe
31 Sholl Street, Mandurah
(08) 9590 8160

---

The Old Coast Brewery
West Break Road, Myalup
1300 792 106

---

Peel Alehouse
Lot 3 Guava Way, Halls Head
(08) 9581 5400

---

Whistling Kite
7 Oasis Drive, Secret Harbour
(08) 9523 4499

Free Kids Entertainment Tuesday 5.30pm - 8.00pm

---

Outback Jacks, Rockingham
Shop 216, Rockingham Shopping Centre, Rockingham
(08) 9529 3383

---

More Cafe & Restaurant Reviews for Mandurah and Surrounds




Tides Cafe

|

---

The Hills

---

Mundaring Weir Hotel
Mundaring Weir Road, Mundaring
(08) 9295 1106



---

The Parkerville Tavern
6 Owen Road, Parkerville
(08) 9295 4500






---

The Core Cider House
High Vale Orchard, Merrivale Road, Pickering Brook
(08) 9293 7583




---

Fairbrossen Winery & Cafe
51 Carmel Road, Carmel
(08) 9293 5594




---

Masonmill
40 Masonmill Road Carmel
(08) 9293 5112




---

The Bindoon Bakehaus


25 Binda Place, Bindoon




(08) 9576 0069





---

HopsScotch


1088 Brookton Highway, Roleystone.




(08) 9496 1138.







---

Jarrahdale Tavern


640 Jarrahdale Road, Jarrahdale




(08) 9525 5015







---

Cafe on the Dam
Serpentine Dam, Kingsbury Drive, Jarrahdale
(08) 9525 9920

---

More Cafe & Restaurant Reviews for The Hills


John Forrest Tavern, Glen Forrest | Coca-Cola Cafe, Toodyay | Stringy Bark Winery, Chittering |

---

Margaret River Region

---

3 Oceans Winery
Cnr Boundary Road and Bussell Highway, Wilyabrup



---

Bootleg Brewery
Cnr Puzey and Johnson Road, Wilyabrup
(08) 9755 6300



---

Laurance Wines
3518 Caves Road, Wilyabrup
(08) 9750 4000

---

Woody Nook Wines
Metricup Road, Wilyabrup
(08) 9755 7547

---

Aravina Estate
61 Thornton Road, Yallingup

---

Swings and Roundabouts
2807 Caves Road, Yallingup
(08) 9756 6640

---

Wills Domain
Abbey Farm Road and Brash Road, Yallingup
(08) 9755 2327




---

The Barnyard 1978
12 Canal Rocks Road, Yallingup
(08) 9755 2548

---

Cheeky Monkey Brewery
4259 Caves Road, Margaret River

---

Watershed Premium Wines
Bussell Highway and Darch Road, Margaret River

---

Colonial Brewing Co
Osmington Road, Margaret River
(08) 9758 8177

---

Xanadu Wines
Boodjiup Road, Margaret River
(08) 9758 9500




---

Brewhouse Margaret River
35 Bussell Highway, Margaret River
(08) 9757 2614

---

Eagle Bay Brewing Co
252 Eagle Bay Road, Eagle Bay
(08) 9755 3554

---

Palmer Wines
1271 Caves Road, Dunsborough
(08) 9756 7388

---

Goanna Gallery Cafe
278 Hayes Road, Dunsborough
(08) 9759 1477

---

Simmo's Icecreamery
161 Commonage Road, Dunsborough
(08) 9755 3745

---

Dunsborough Tavern
536 Naturaliste Terrace, Dunsborough
(08) 9755 3657

---

Cowaramup Brewing Company
229 North Treeton, Cowaramup
(08) 9755 5822

---

Miller's Ice Creamery
314 Wirring Road, Cowaramup
(08) 9755 9850

---

The Berry Farm
43 Bessell Road, Rosa Glen
(08) 9757 5054




---

The Beer Farm
177 Gale Road, Metricup
(08) 9755 7177




---

The Margaret River Chocolate Factory & Cafe
415 Harmans Mill Road, Metricup
(08) 9755 6555

---

South West Region

---

Hidden River Estate
Mullineaux Road, PEMBERTON
(08) 9776 1437




---

Jarrah Jack's Brewery & Woodsmoke Cafe
Lot 11936 Kemp Road, PEMBERTON
(08) 9776 1333

---

Boston Brewery, Willoughy Park Winery
678 South Coast Highway, Demark
(08) 9776 1437

---

More Cafe & Restaurant Reviews for the South-West Region


Casellas Wine Tapas Grill, Bunbury | Mrs Jones Cafe, Denmark | The Denmark Hotel, Denmark |

---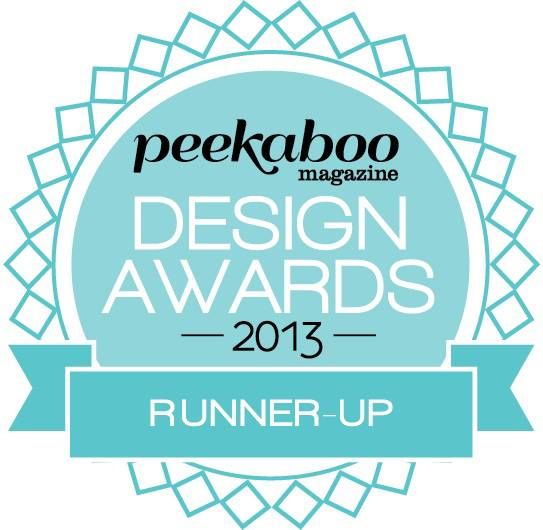 Runner-up in the peekaboo Design Awards 2013 for:
BEST ONLINE GUIDE FOR KID-FRIENDLY RESTAURANTS/CAFES