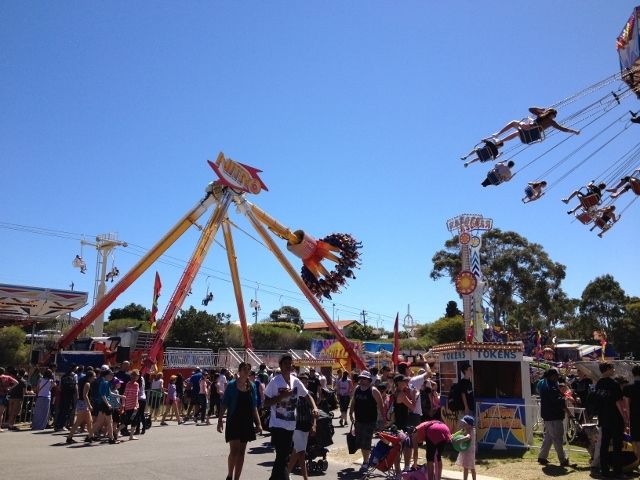 Our Favourite time of the year is nearly here!
The Perth Royal Show
is happening Saturday 26 September through Saturday 3 October, and we are getting excited! If you want to experience The Perth Royal Show on a budget, here's 10 Tips to help you out:
10 Tips to Experiencing The Perth Royal Show on a Budget
1. Purchase Discount Tickets before the show
Discount tickets to the IGA Perth Royal Show are available at all IGA stores and online. If you buy a family pass for two adults and two children for $64 – you can save $10 off the gate price. Plus children 4 and under are FREE this year.
2. Spend $50 at IGA and get a FREE Kids Ticket
IGA is giving away 10,000 tickets for West Australian children to attend this year's IGA Perth Royal Show. When shoppers spend $50 or more on groceries from the 29th of August at IGA supermarkets state-wide they have the opportunity to receive a free IGA Kid's Day ticket. The free tickets provide children under the age of 16 entry to the IGA Kid's Day on Wednesday the 30th of September and are exclusively available at IGA supermarkets.
3. Catch the Train
Save on fuel and parking costs by taking the train to Claremont Showgrounds. It's hastle free and the kids love it! A family rider pass is $12.10 and lasts all day. Visit the Transperth website to plan your journey. To celebrate the Queens Birthday on 28th September the State Government is making all public transport to the IGA Perth Royal Show FREE.
3. Take Advantage of Food & Drink Samples/Specials and BYO Picnic
We tend to pack our own food to The Perth Royal Show, and enjoy setting up a spot on the grass near the Main Arena to watch the goings on there while we eat. This year, you can take advantage of some Food & Drink Samples at the Brownes Dairy Pavillion and the IGA Fresh from WA Pavillion. There's always something on for Food Lovers at the Royal Show! Check out the Food Lovers schedule here.
4. Follow the Yellow Brick Road-
Every year, we buy the
Yellow Brick Road
Showbag that leads us around to all sorts of Free Activities and discounts at The Perth Royal Show. This year the
Yellow Brick Road
Showbag includes free activities, competitions, and 2 for 1 offers and discounts including an offer for banana smoothies and cheese toasties! The Yellow Brick Road route runs daily from 9am - 5pm and should take about 2 hours to complete. Buy more than one, and save!
5. Dinosaur Adventures
They are here and they are ready to roar! 20 giants of the Jurassic are the biggest thing to come to the IGA Perth Royal Show. See REAL T-Rex fossils and watch as these prehistoric dinosaurs come to life before your eyes with amazing animatronics. This attraction has never been to WA before and would normally cost a family of four $140 or more to experience but it is FREE at the 2015 IGA Perth Royal Show as part of your ticket price.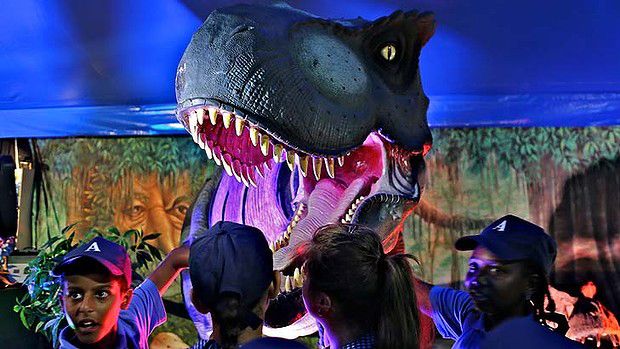 6. Catch a Free Show-
Anywhere you see this symbol on your
Perth Royal Show Map
, you will find Free Entertainment! Our favourite picks for the kids this year are:
Monster Trucks - Daily 1.10pm (G4 on Map)
WA-based Aaron Tuaua, driver and stunt double in the latest Mad Max movie, Fury Road, will unleash a 3.5 metre, 5-tonne metal beast and take a flying leap over a car standing in its way! Queenslander Sam Xuereb vows to match the 265 feet world record wheelie stand in his Monster Truck, which will stretch that mean machine to 6 metres in the air … Bring it on!
Bumblebee Meet and Greet -
Daily 2pm, 3pm 4pm. (H2 on Map)
Bumblebee is one of
Optimus Prime
's most trusted lieutenants. Along with Optimus, Bulkhead and Ratchet, Bumblebee went to Earth in an attempt to stop the Decepticons from draining the planet's energy and taking over Earth. He is determined and brave. Meet Bumblebee at the KIDS Corner every day.
Tom and Jerry Show -
Daily 12.30pm, 2.30pm (H2 on Map)
Tom and Jerry are back and you are invited to help celebrate! Its Tom's birthday so cause for a big celebration. Tom thinks everyone has forgotten his birthday. But Jerry & friends have organised a surprise party like no other. Everyone loves a party – lots of singing, dancing, party hats, fun, frivolity and of course birthday cake. Come join us at the KIDS Corner and give Tom the biggest surprise party of them all.
How to Train a Dragon Meet and Greet
- Daily 11am, 12pm 1pm (H2 on Map)
Have you ever dreamt of being a dragon? Come on down for a sneak peek at the Viking Training School where you will learn the skills and special moves to take on any dragon that crosses your path. Meet and have photos with the famous and courageous Gobber and his special Viking friends. You will learn how to defend yourself against the one and only Gronkle. Meet your favourite characters every morning at the KIDS Corner.
But there are loads more
FREE ENTERTAINMENT
to choose from including various musical performances. Click here to see the
complete list of Entertainment
at The Perth Royal Show.

7.
2 for 1 Rides at Kiddieland
Purchase two"kiddie ride" tickets for the price of one ($6) from 3-4 pm each day, they can be used until 7pm. Find these tickets at Carnival Amusements outside the Brownes Dairy Pavilion.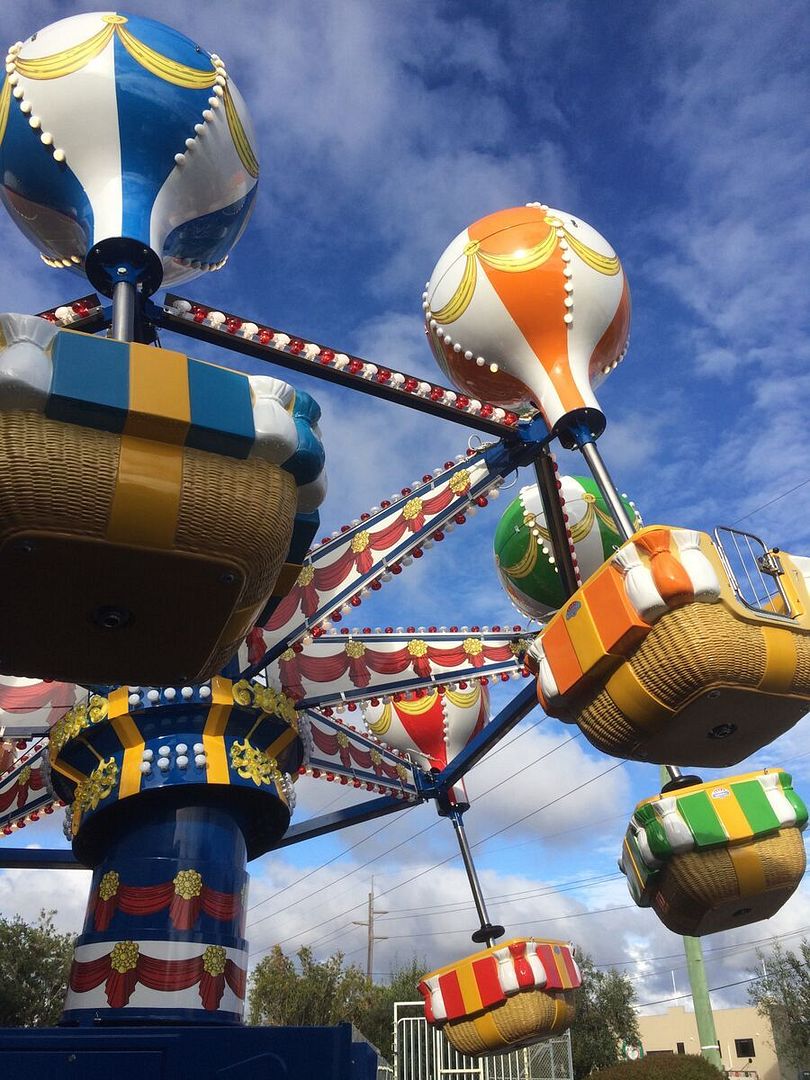 8. View the 10,000 Animals on Display-
Animal Lovers
will delight in City Farmers Animal Nursery 9am-8pm, and head on over to Creatures Great and Small Pavilion to pat a pig, snuggle a bunny, cuddle a chick, watch judging, and a pig washing 9am-7pm. All free!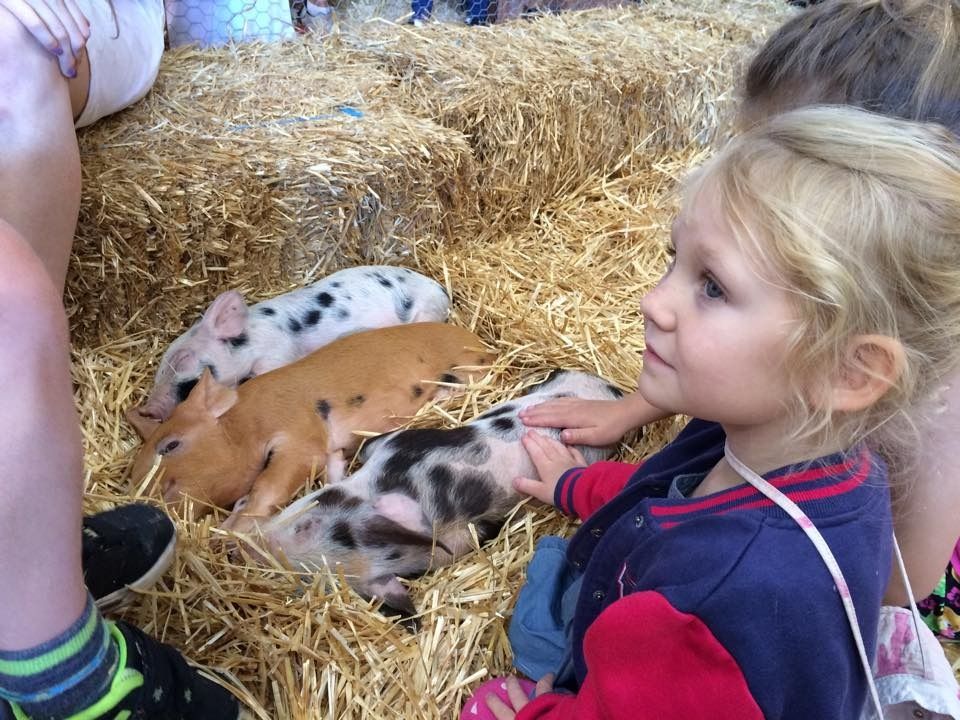 The Racing and Diving pigs were a big hit last year and they are back again this year.
Racing and Diving Pigs - Daily 10am, 12.30pm, 2pm, 3.30pm, 5pm (B6 on Map)
Ever seen a pig dive? Now you can! Watch the performing piggies dive off a diving board into a diving tank!
Click here for more things for Animal Lovers at The Perth Royal Show.
9. Buy a Budget Showbag-
The Blinky Bill Showbag is back again this year, and will only put you out $1! Here are the 12 least expensive Showbags ranging from $1 to $4. Hopefully at these prices, everyone will go home with at least one!
Check out all the
2015 Showbags here
.
10. Free Nighttime Entertainment after dark-

The Fireworks Spectacular is a must see! Watch as the Fireworks light up the sky nightly at 8pm. Our family finds this the perfect finale for our time at The Perth Royal Show!
Still having trouble deciding what to do and how to plan your day? Click
here
to use a free
"Plan My Day"
at the
Perth Royal Show
tool which includes a printable customized map, and downloads with activity pages for the kids.
The Perth Royal Show runs Saturday 26 September through Saturday 3 October. For more information visit the
Perth Royal Show website