FOOD GLORIOUS FOOD! If you're looking for a food feast for the family that goes on for hours then
The Atrium at the Crown Perth
is the place to go. It's not cheap though, at $65 per adult and $32.50 per child for Sunday luncheon buffet. Cheaper options are available for breakfast and lunch on weekdays and Saturdays. If you have an entertainment card you can get 25% discount off your total bill, which makes it a little more palatable.
The Atrium itself is bright, airy and spacious with larger tables for families/groups position at the back of the restaurant (further away from the food).
The great appeal of the buffet is the variety of foods and cuisines and of course volume! For starters choose from a full english breakfast, with sausages, bacon, sauteed potatoes and baked beans.
Or healthier options include an array of cereals, fresh Oysters, prawns, salmon, cold meats, cheeses or sushi.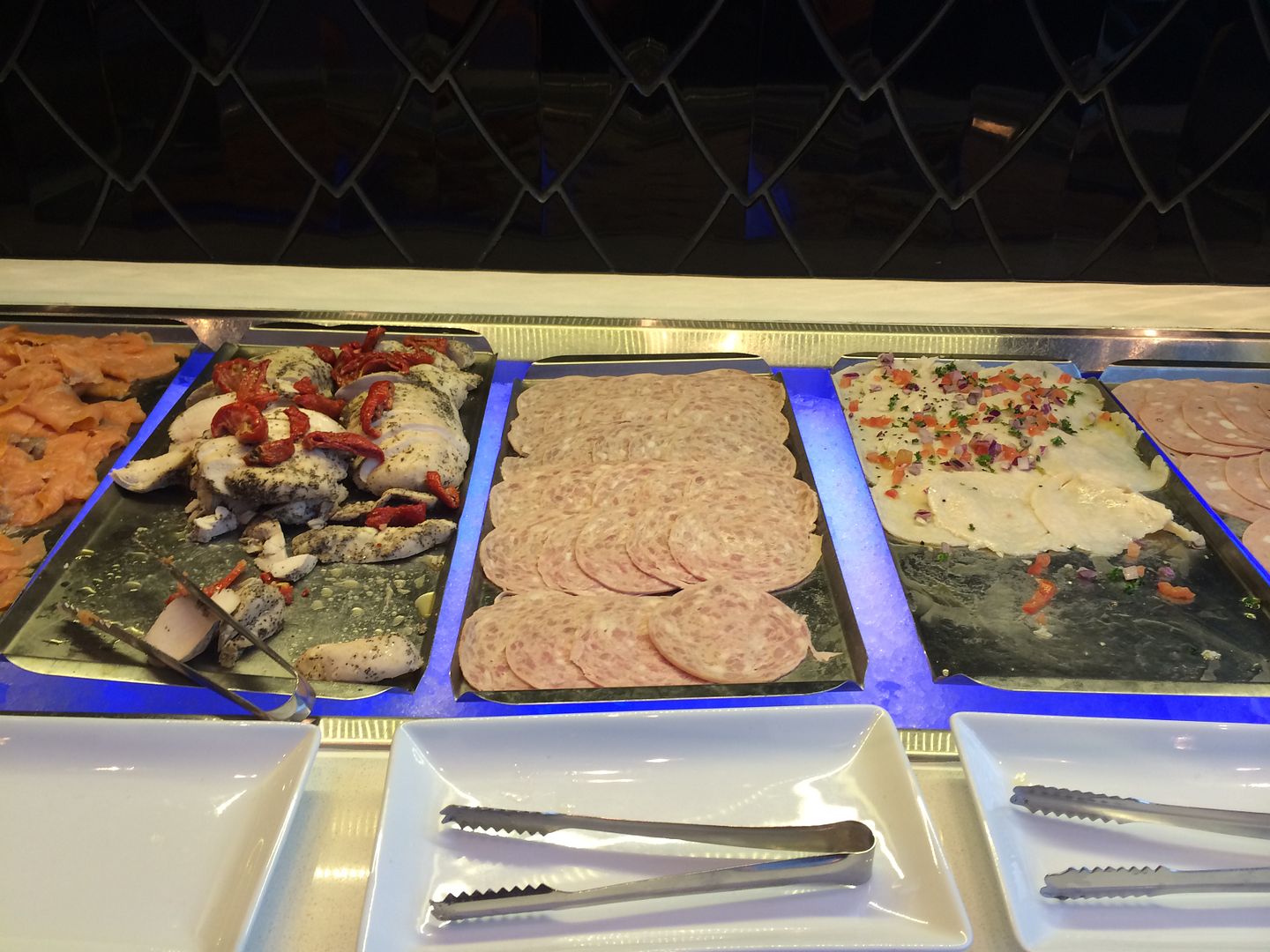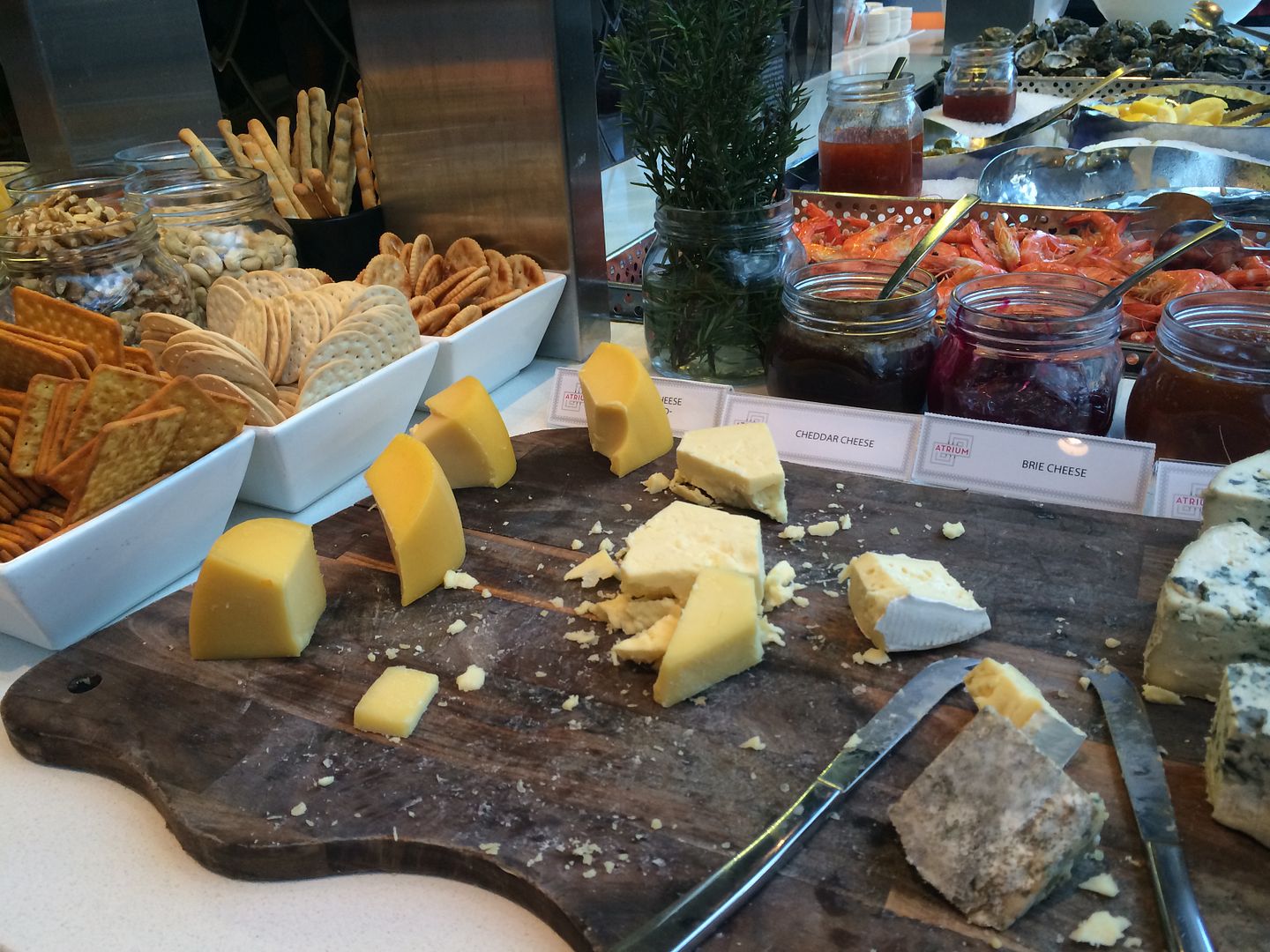 If you're not full after your starters then try sample dishes ranging from indian curries, dim sum, chinese traditional stir-frys and prawn crackers.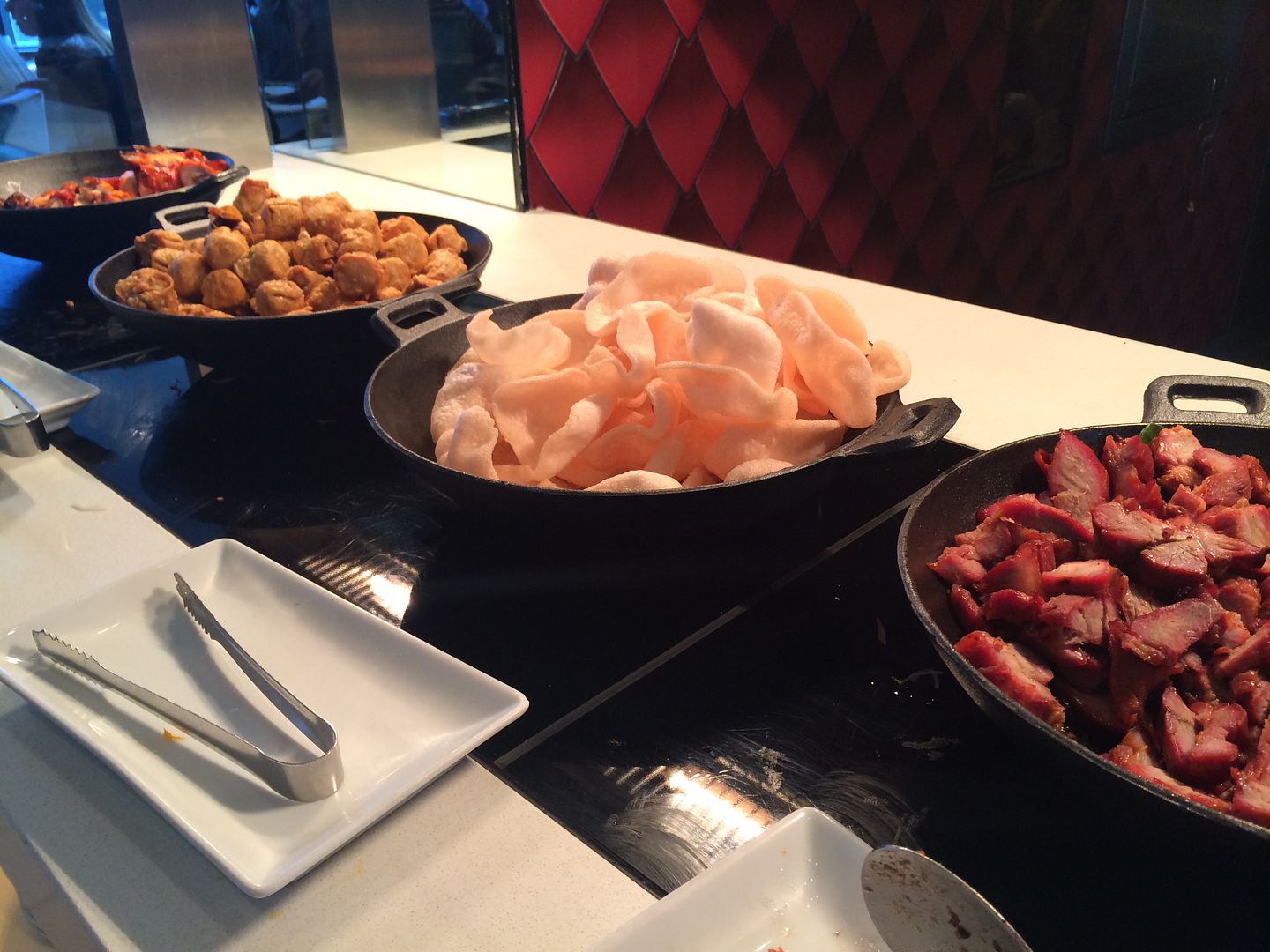 Alternatively you could have the traditional english roast dinner. During our visit they had a choice of roast beef, steak, ham and lamb.
Rather dissapointing though was the traditional Sunday lunch accompaniments such as VEGETABLES! That's right I found it extremely hard to find any vegetables, in fact the only one's I could find were potatoes and chinese stir-fried veg in a soya sauce :-(
If you're expecting silver service attention for your money, forget it. We sat at the table for a while before realising we just go and help outselves and find our own drinks. Fresh cold water, apple, orange and pineapple juice were freely available, as well glasses of bubbles. When we finished our meals we wanted coffees and teas, it took us a while to find a waiter to order from.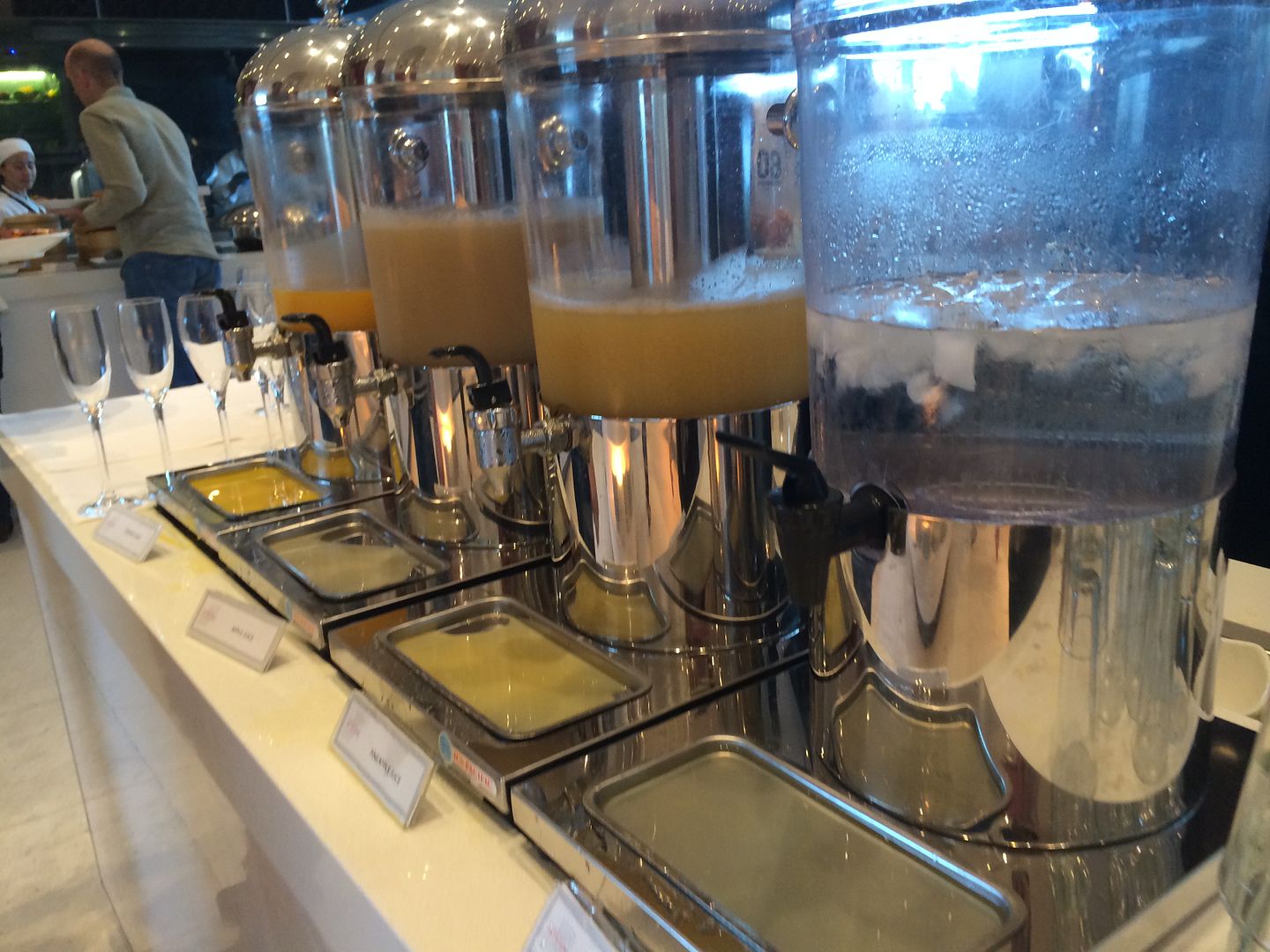 The main and only attraction for me if I were to go back would be the desserts selection and the fact you can sample EVERYTHING as many times as you want!
Beautiful little petit fours, traditional dishes such as pavlova in miniature, peppermint gateaus, donuts, biscuits, muffins, cake, jellies, ice cream, pancakes, waffles...you name it, it was there to be had in the masses.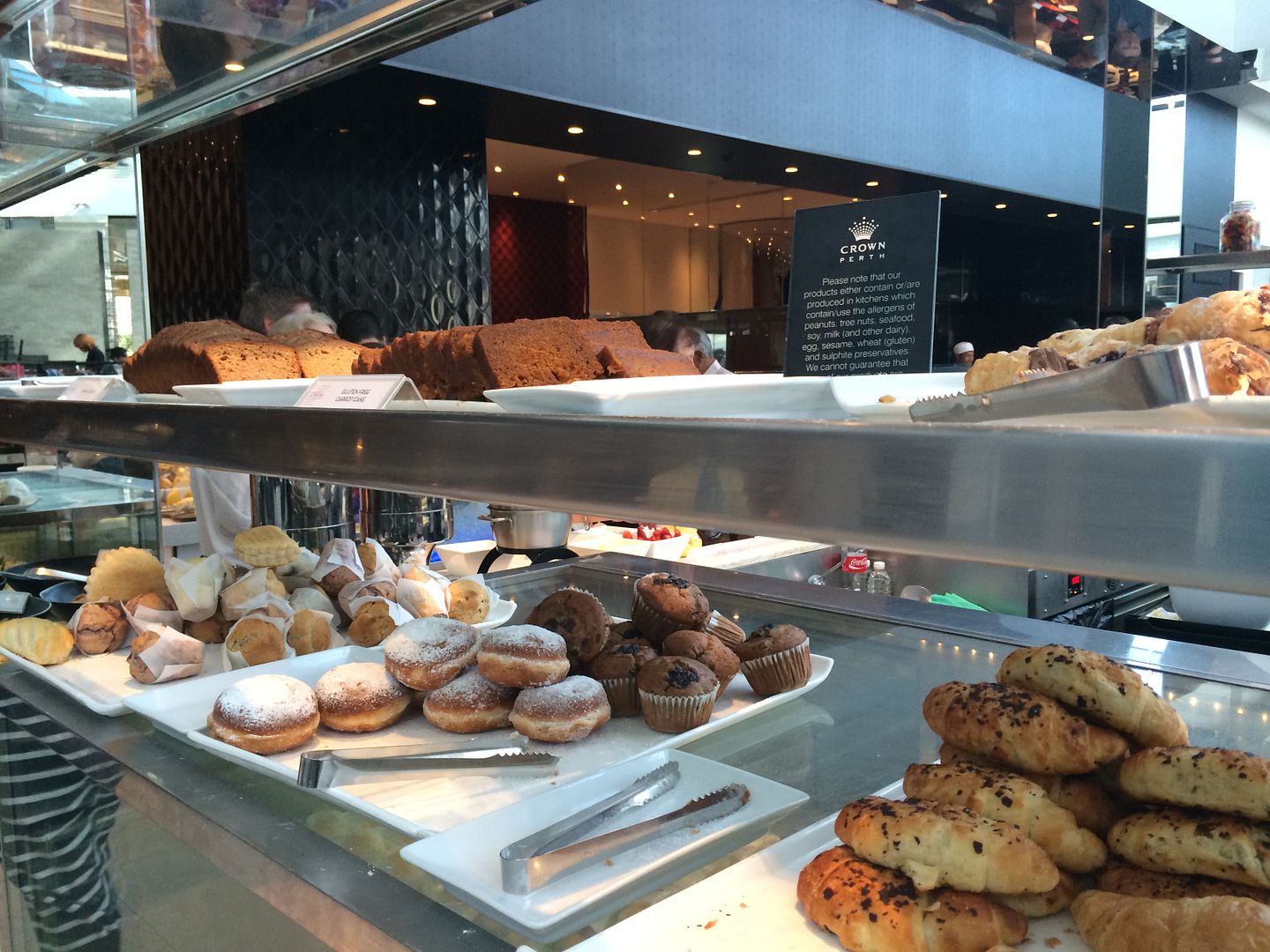 I was really quite taken by the natural honeycomb running onto a slide and dripping into a bowl - YUMMY!!!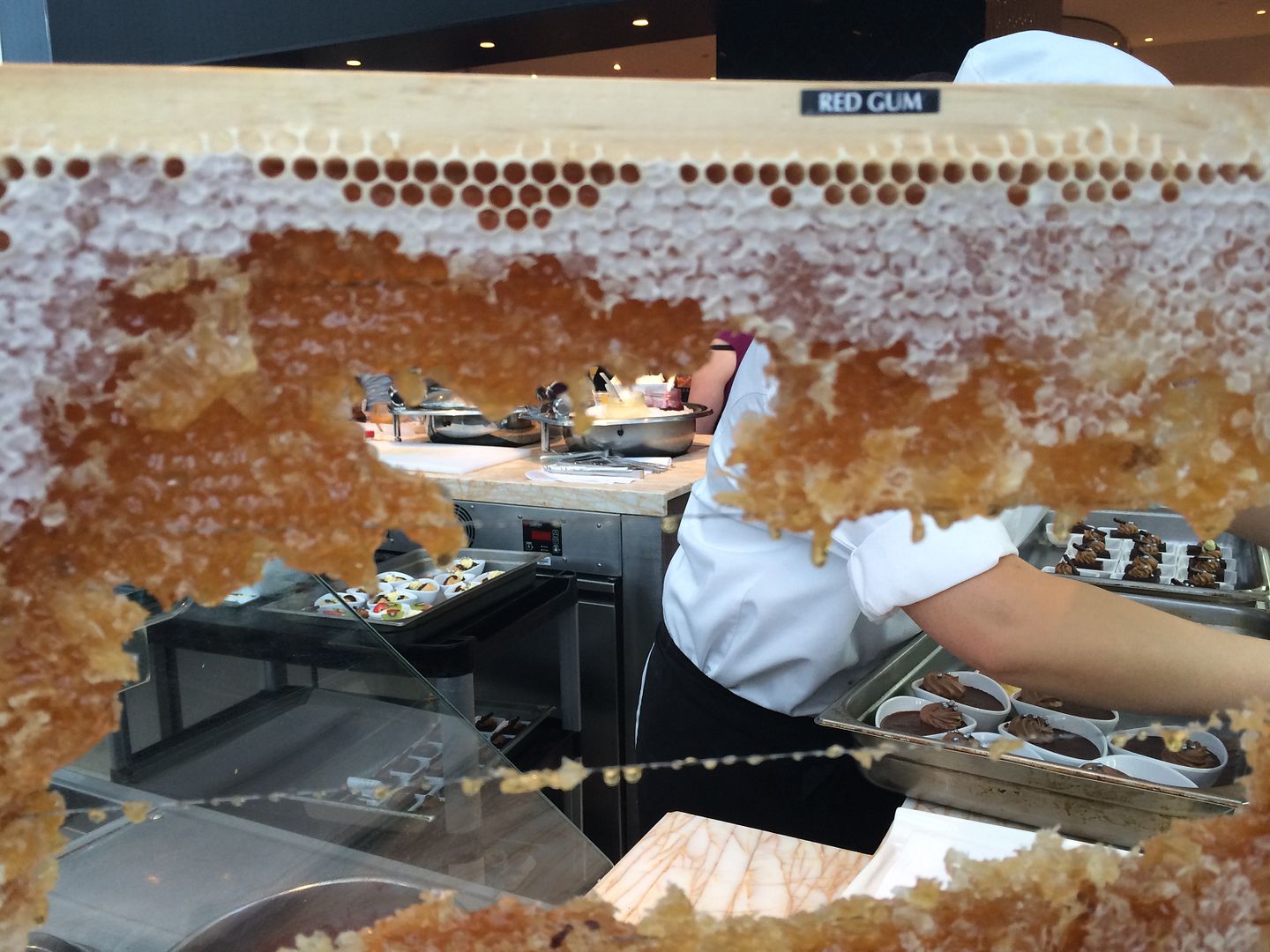 As we had a large table with a bench seat we sat the kids all together with colouring in books, ipads and stickers to keep them well behaved. We didn't need any of them once dessert began. The kids loved looking at all the food varieties and sampling things they'd never tried before. Oddly mine chose sushi, with cheese and crackers and baked beans.
As you can tell the desserts went down very well, all the kids chose a handmade cone with ice cream flavour of their choice and toppings galore of gummy bears.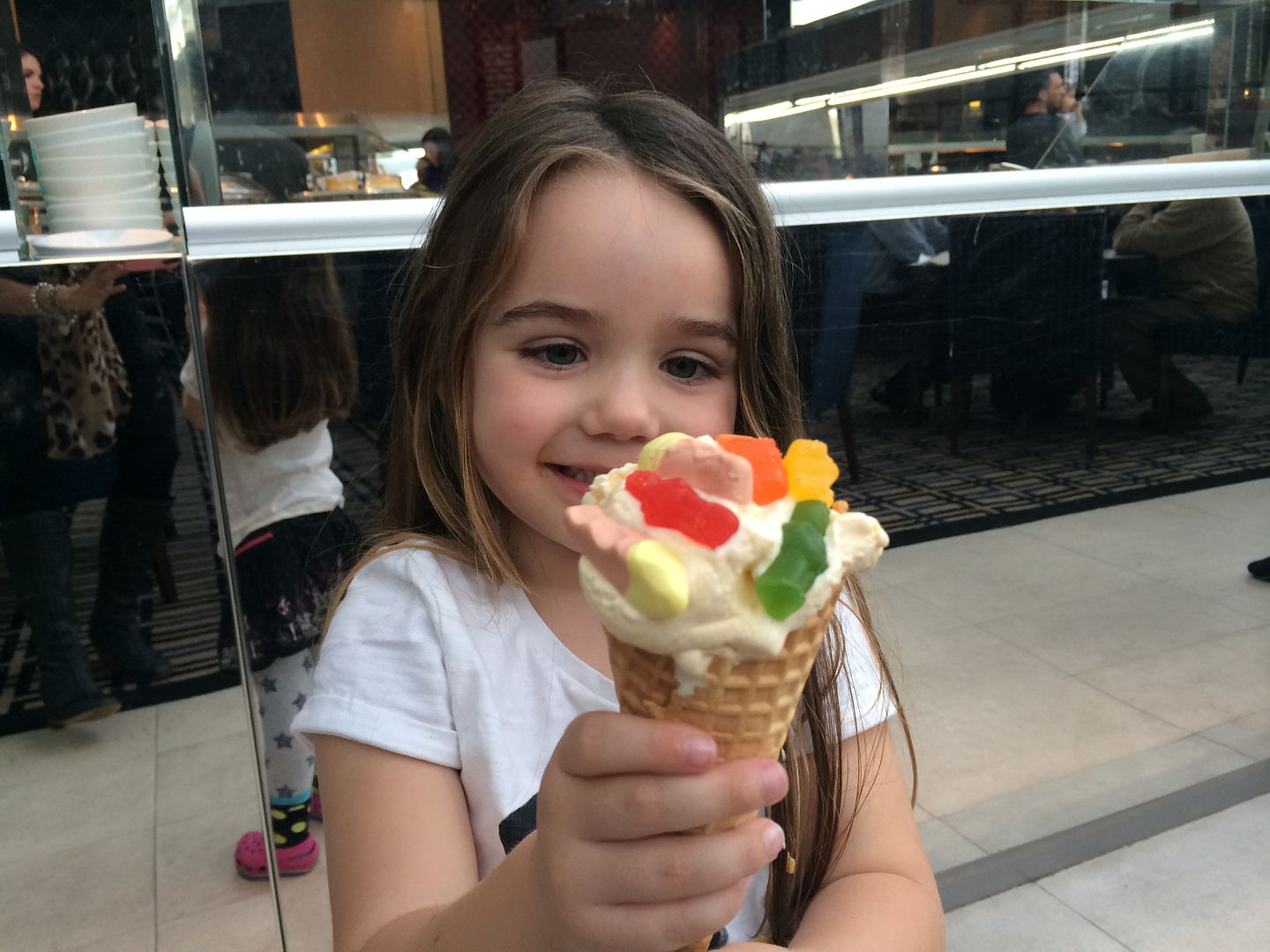 As for us adults, well what can I say we all came back with 2-4 minature dishes TWICE, although I think my husband went up 3 times but I wasn't focused enough on anything else at the time.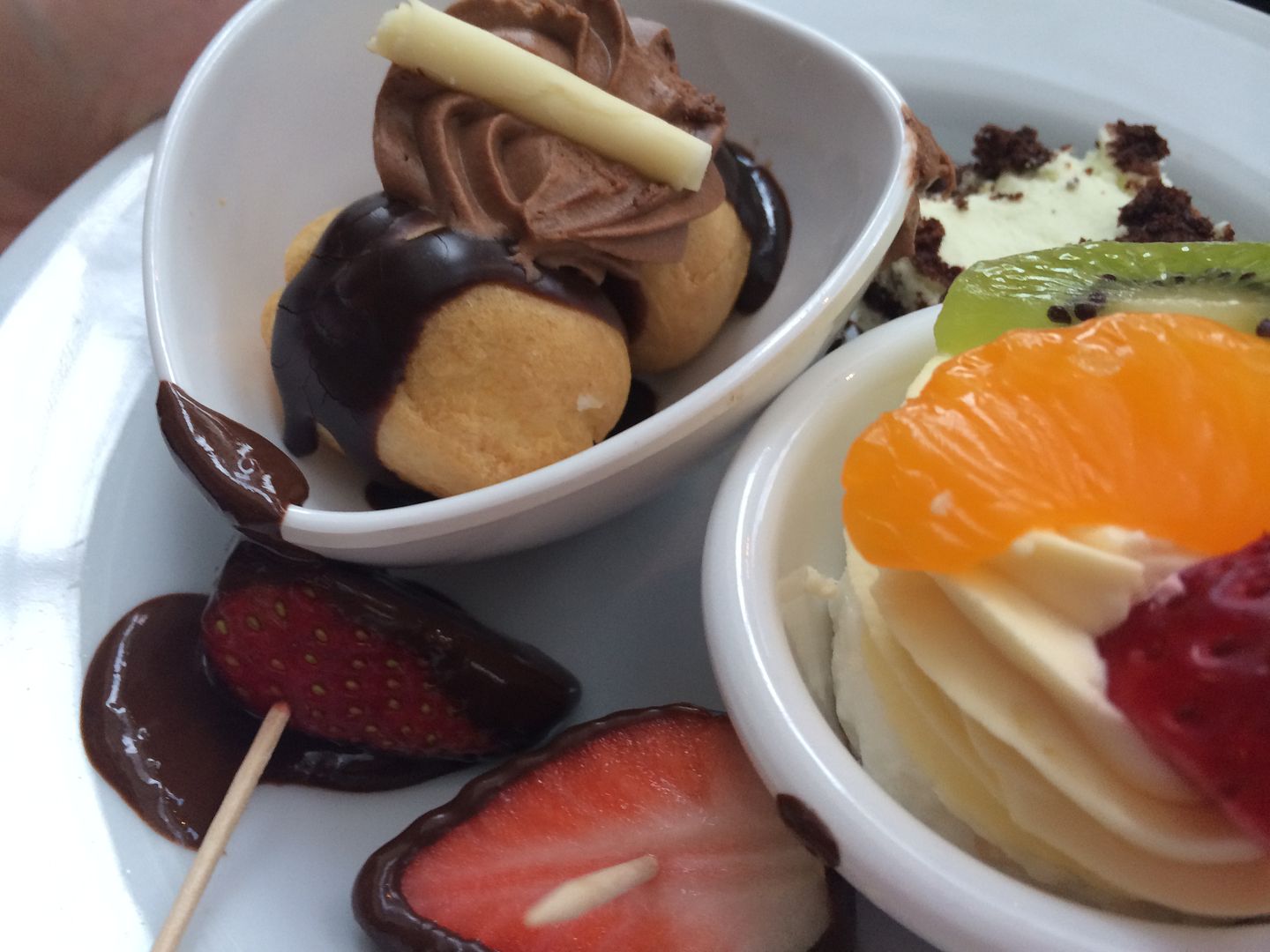 So whilst it was a thumbs up for the dessert and variety we weren't massively impressed overall with the quality of the food. The roast beef was so dry we couldn't actually eat it, the lack of vegetables was just unacceptable and we weren't made to feel special (which you would expect paying that amount of money for a meal of 8 people!). It was more reminiscent of a school canteen where everyone is just wanting to eat as much as possible and not really care about the taste.
Find other family friendly restaurants in Perth