Bionic Me Exhibit at Scitech By Amanda Carlin
A fun new exhibit has hit Scitech! Bionic Me takes you on a journey through how technology helps humans to overcome physical difficulties.
The interactive exhibition, featuring medical and industrial technologies, is designed to get kids (and adults!) moving. There is a mix of hands-on and full body experiences where you can control a computer using just your eyes, decode a message using braille, move a robotic arm with a flick of your wrist and test your body's resistance against huge fans.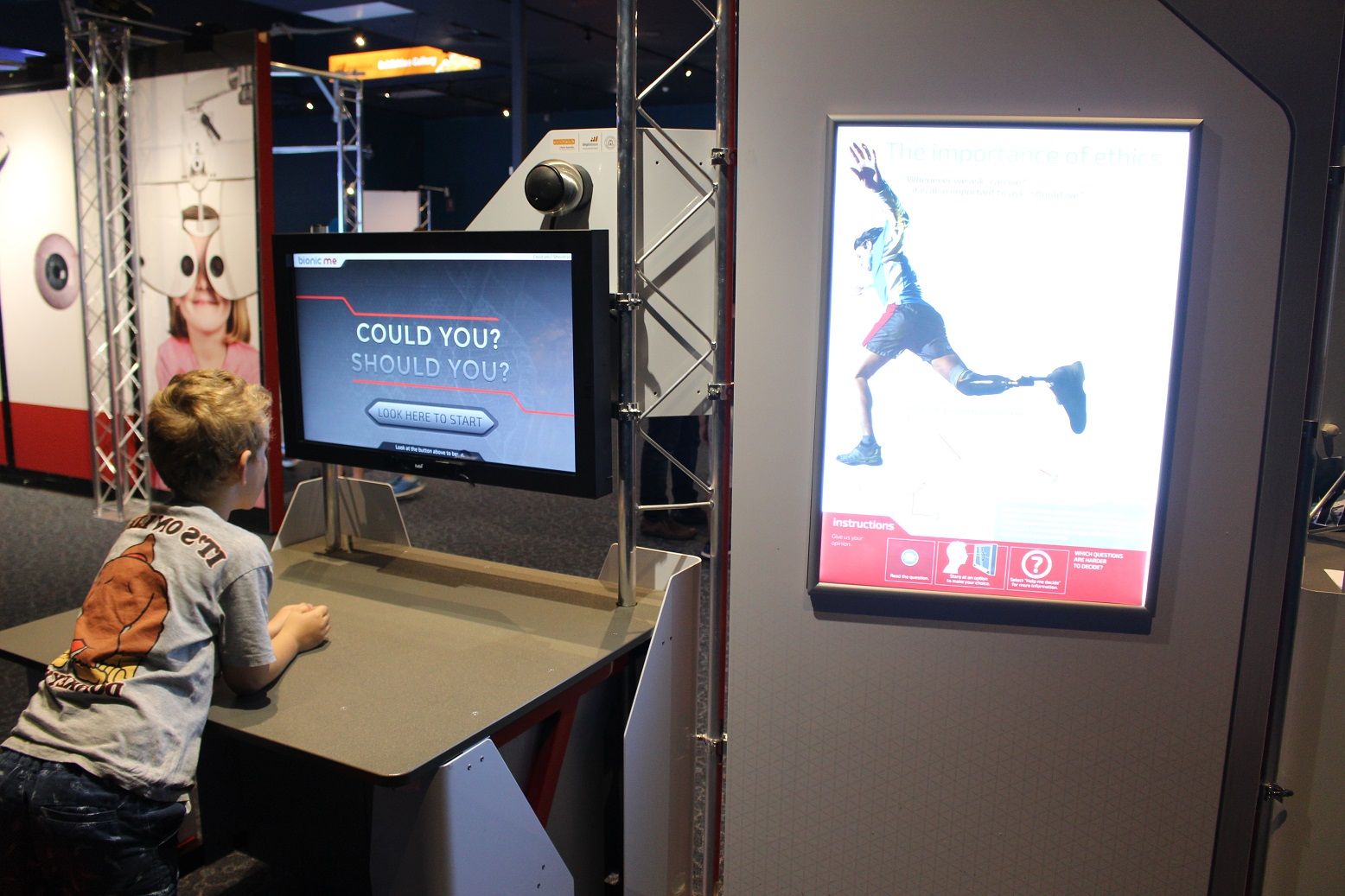 Our five highlights of the Bionic Me exhibit are:
Race against a Paralympian - Can you beat Paralympic Gold Medallist Scott Reardon's time? How technology has changed over the past few hundred years to help people that have lost a limb is amazing. From a wooden "peg leg" in the 1800's that kids will no doubt associate with pirates, to the modern, light weight carbon fibre "blade" prosthesis of today, which can restore and help to improve physical ability. Kid's will hear "Ready, Set, Go" and can race against Scott, along the light wall. It's so much fun, Little Chef ran about 20 times!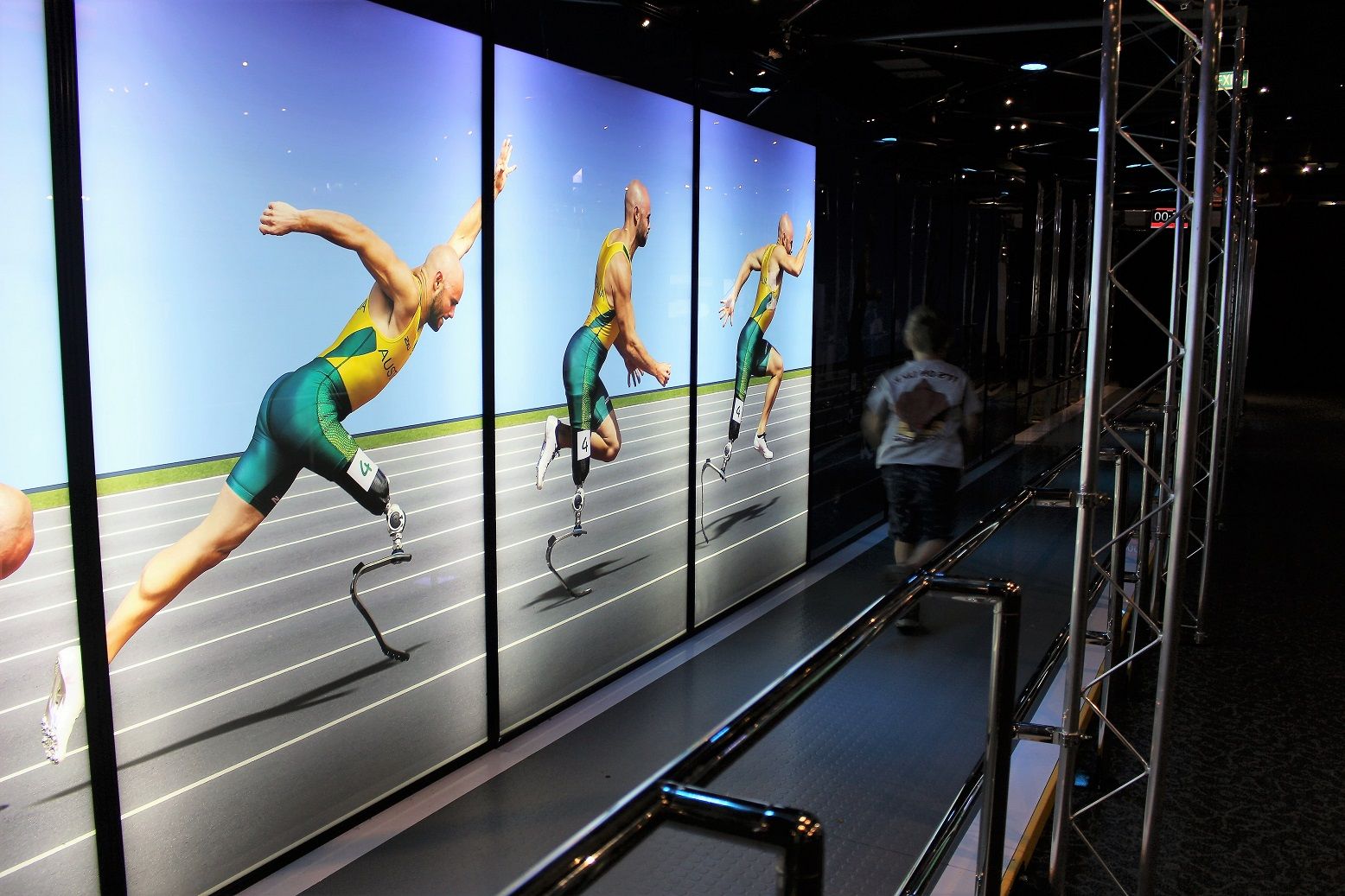 Pitch Dark Maze - What happens when you take away one of your most important senses – like sight? Kids will have insight into having to rely on their touch and hearing when they crawl into this dark maze. Its pitch black inside and kids will have to feel their way along the tunnels to get to the end. It's quite entertaining to watch them on the night-cam too!
Little Chef was a little hesitant about going in, but another lovely little boy took him by the hand and said to follow him, which gave him a bit of confidence!
Virtual Reality Jet Pack - The virtual reality helmet simulates what flying around a city with a jet pack would be like. Little Chef didn't know quite what to expect, but I couldn't get him off this exhibit! Its lots of fun.
Remote Control Dino - The remote control dino robot is not only loads of fun to manoeuvre with the joysticks, but it shows how important exoskeletons are to people with physical disabilities.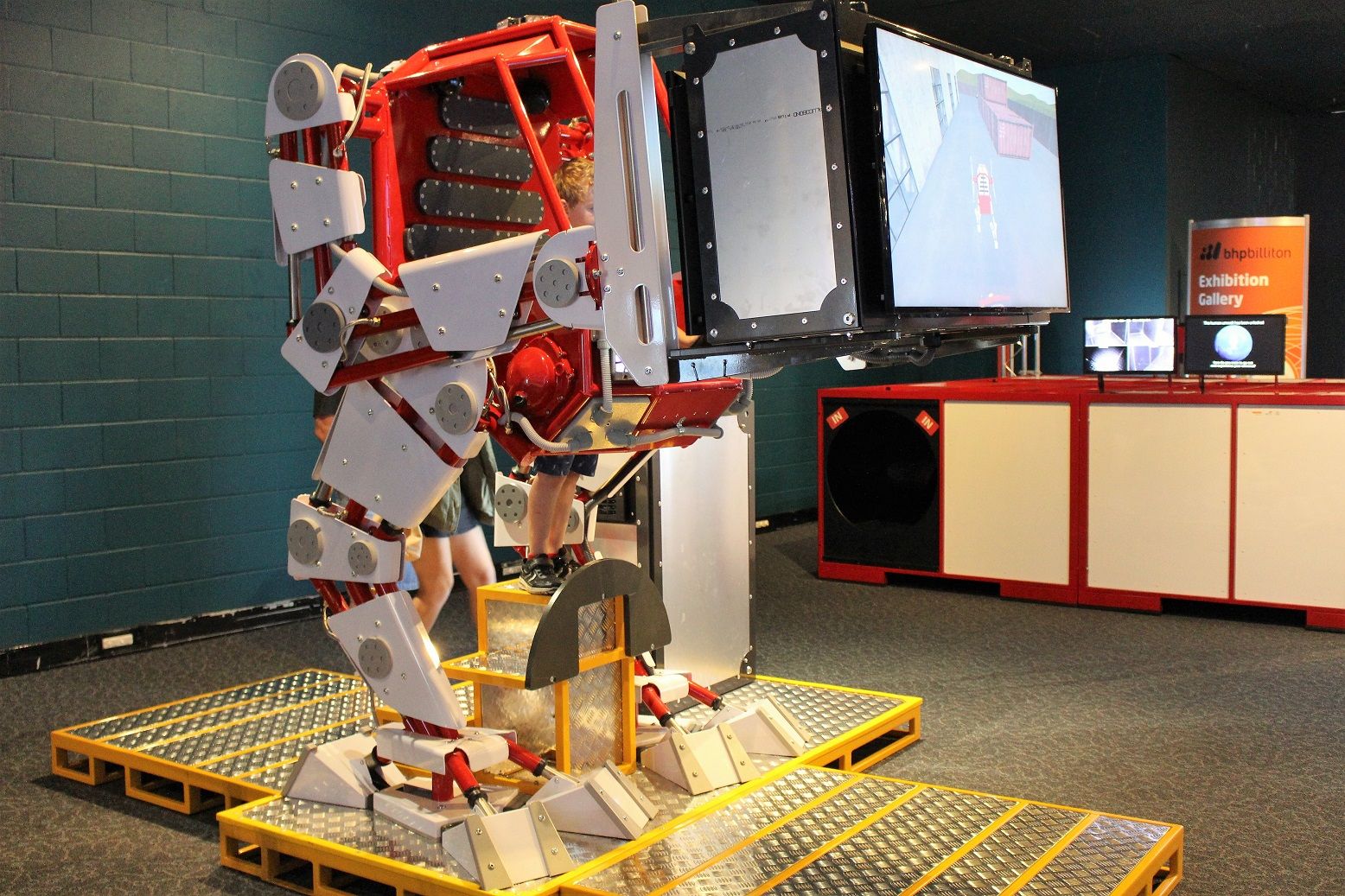 Invisibility Cloak - Harry Potter fans will love this… Pop on the cape, stand on the white square and look at the screen… you'll look like your body has disappeared! It demonstrates how technology allows humans to be camouflaged if they need to disappear.
Bionic Me is a really fascinating exhibition on the inventions that help humans, particularly those with a physical disability. It really engages kids and I really enjoyed it too. Get down to Bionic Me at Scitech now, it's on for a limited time.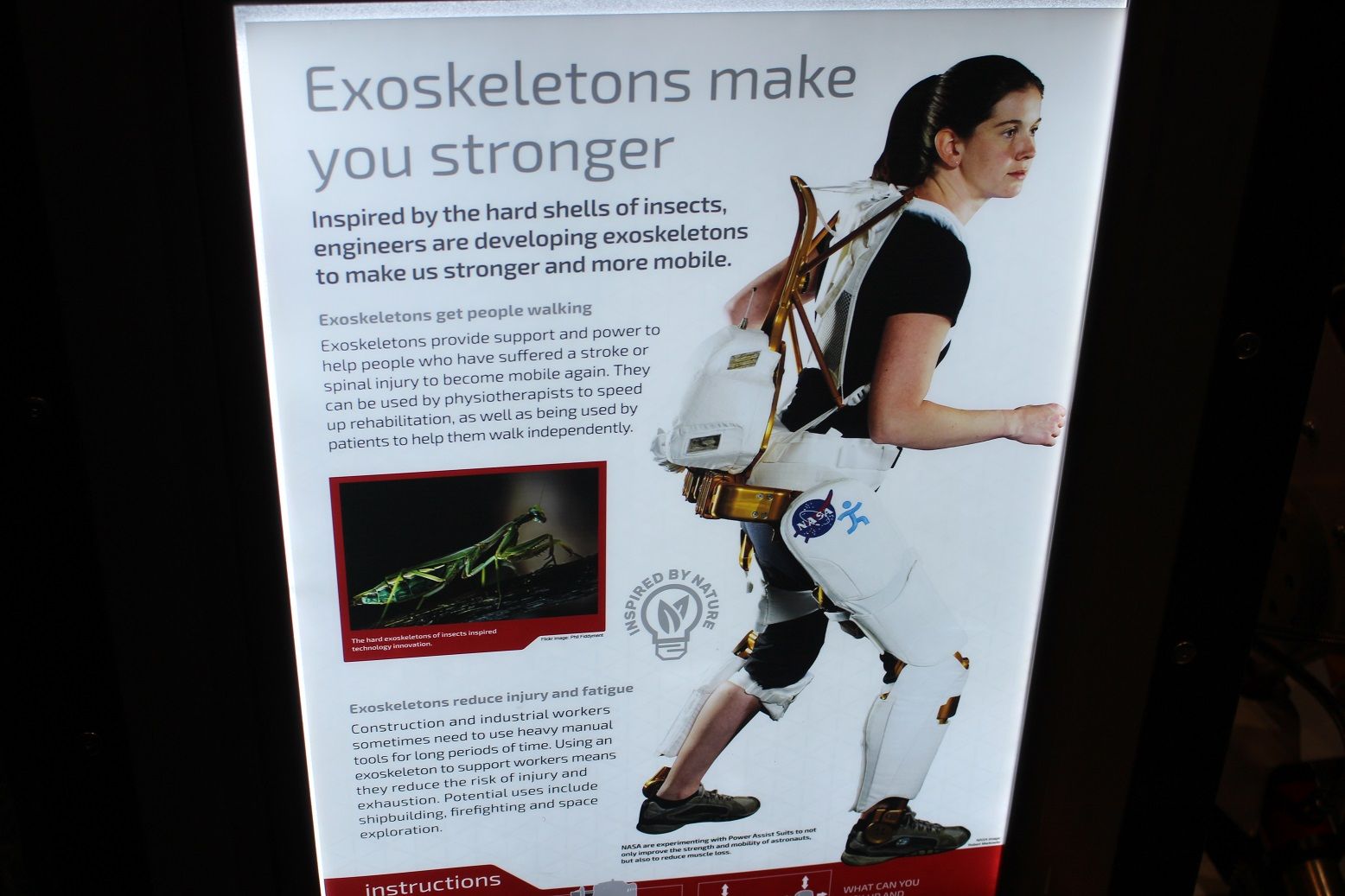 Find out more at scitech.org.au
Amanda Carlin has her own blog - The Chef, His Wife and Their Perth-fect Life. The Chef's Wife LOVES to eat out in our beautiful city and discover new spots to dine. Amanda and Chef love tapas or something a little fancy for date night and with their son "Little Chef" in tow there's plenty of family friendly options too.
Have you downloaded the new Buggybuddys App? Available for both iPhone and Android, this FREE, interactive App puts Perth's kid-friendly attractions at your fingertips.