The
Blu Grill
Restaurant in Woodlands overlooks the beautiful Jackadder Lake making this a romantic location for a well earned parents night out, child free!
We visited during winter and cosied up in the alfresco area, but will definitely be coming back in the summer months so we can enjoy the lake view. We were welcomed with a smile and greetings from several waiters and staff so we instantly felt like we were in for good meal and evening out.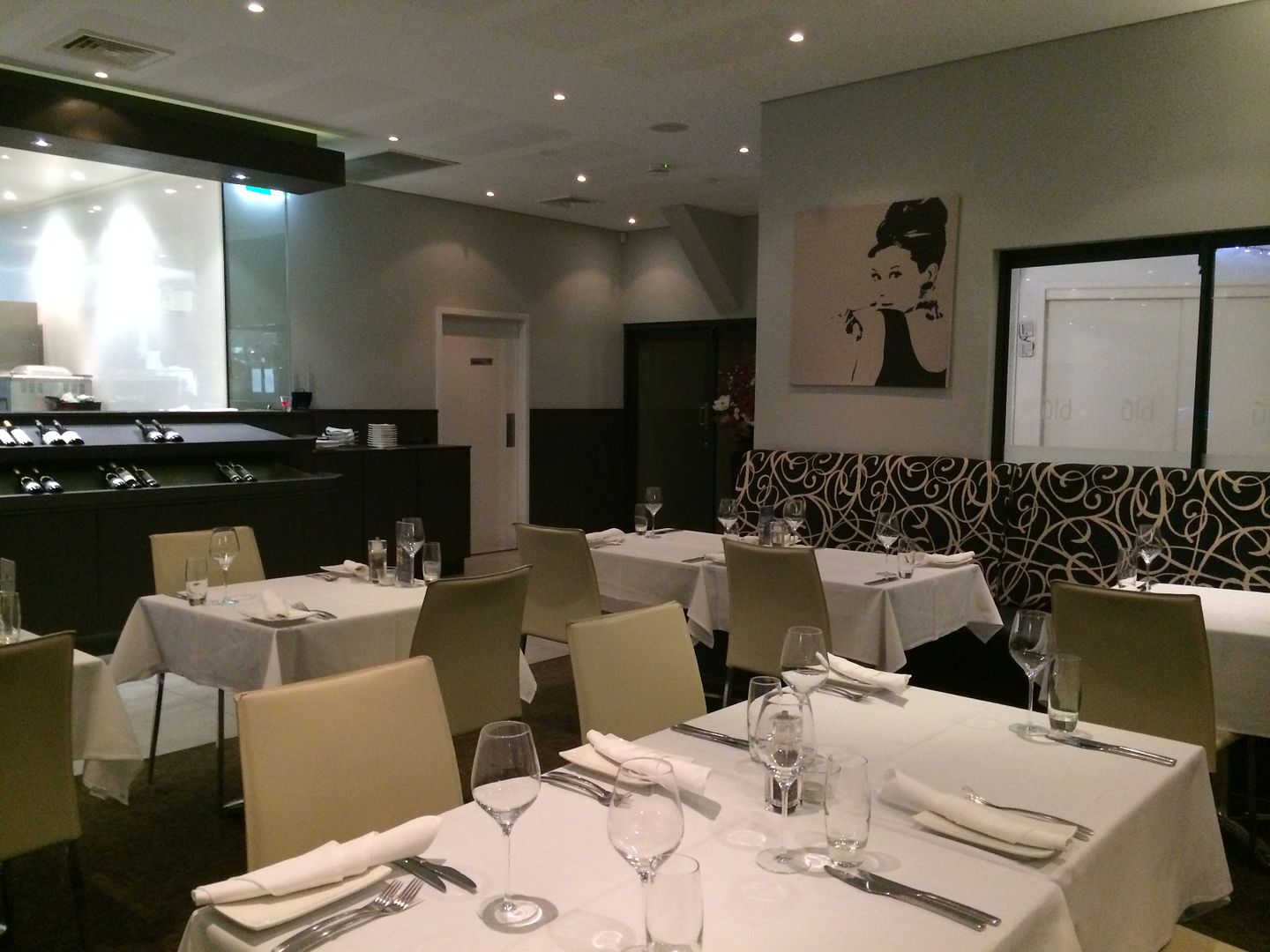 In the main restaurant area tables are set out spacisouly and well presented. We loved that we could see the chefs at work behind the glass partioned window which also displays the array of fine wines you can order from the menu.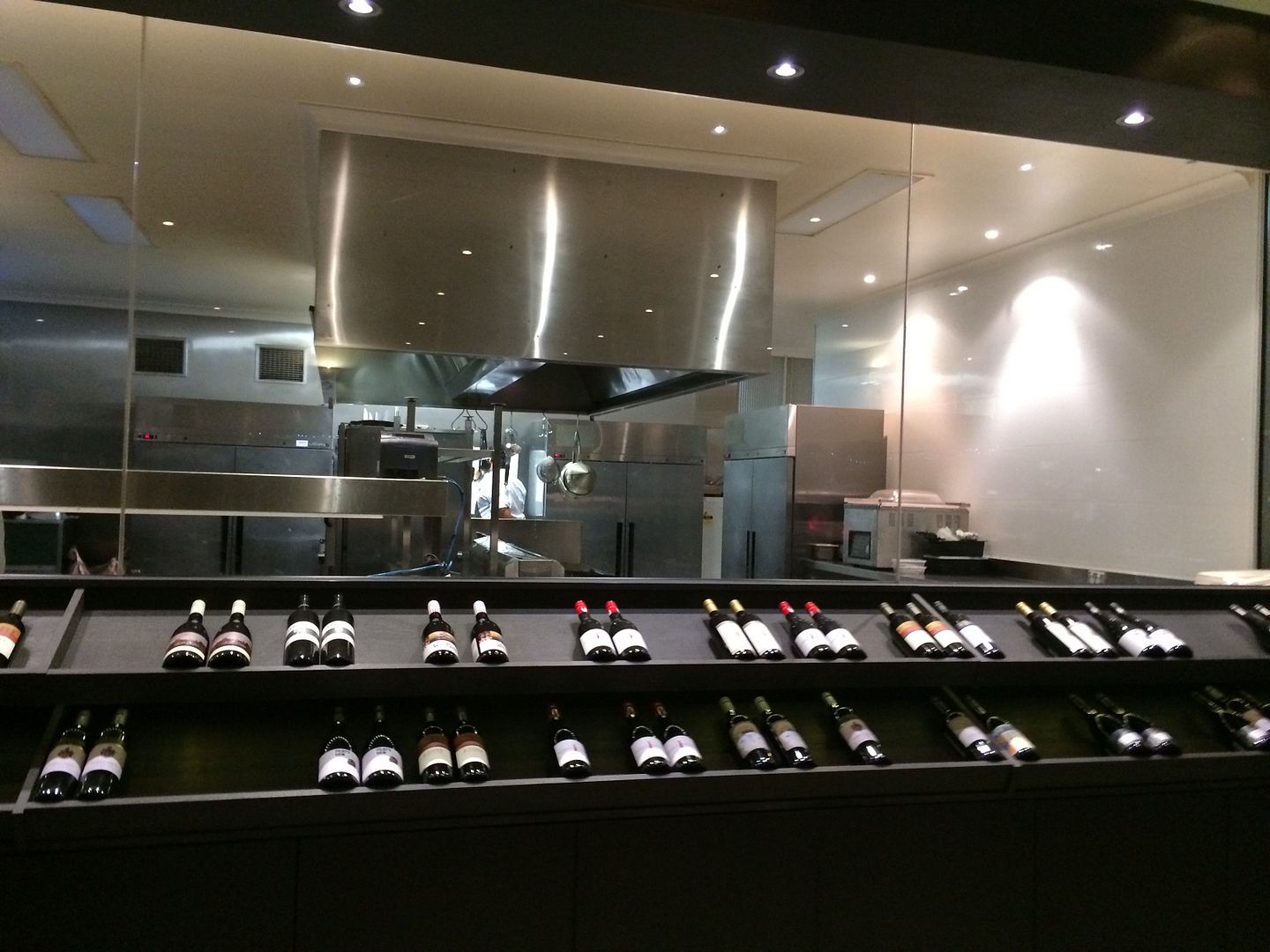 We chose two red wines, a Merlot and Pinot Noir which were delightful, full bodies and had plenty of legs :-)
The menu offers a good variety of meats, fish and vegetarian starters and mains. We chose the Pumpking & Feta Souffle which was light and fluffy but the presented wasn't what we expected, not in a bad way though.
I chose the Scallops with Pork Belly which was made specially gluten, soya and dairy free for my allergies. I must say there were extremely accomodating and knowledgeable on my allergies so I felt confident I wasn't going to get something I couldn't eat.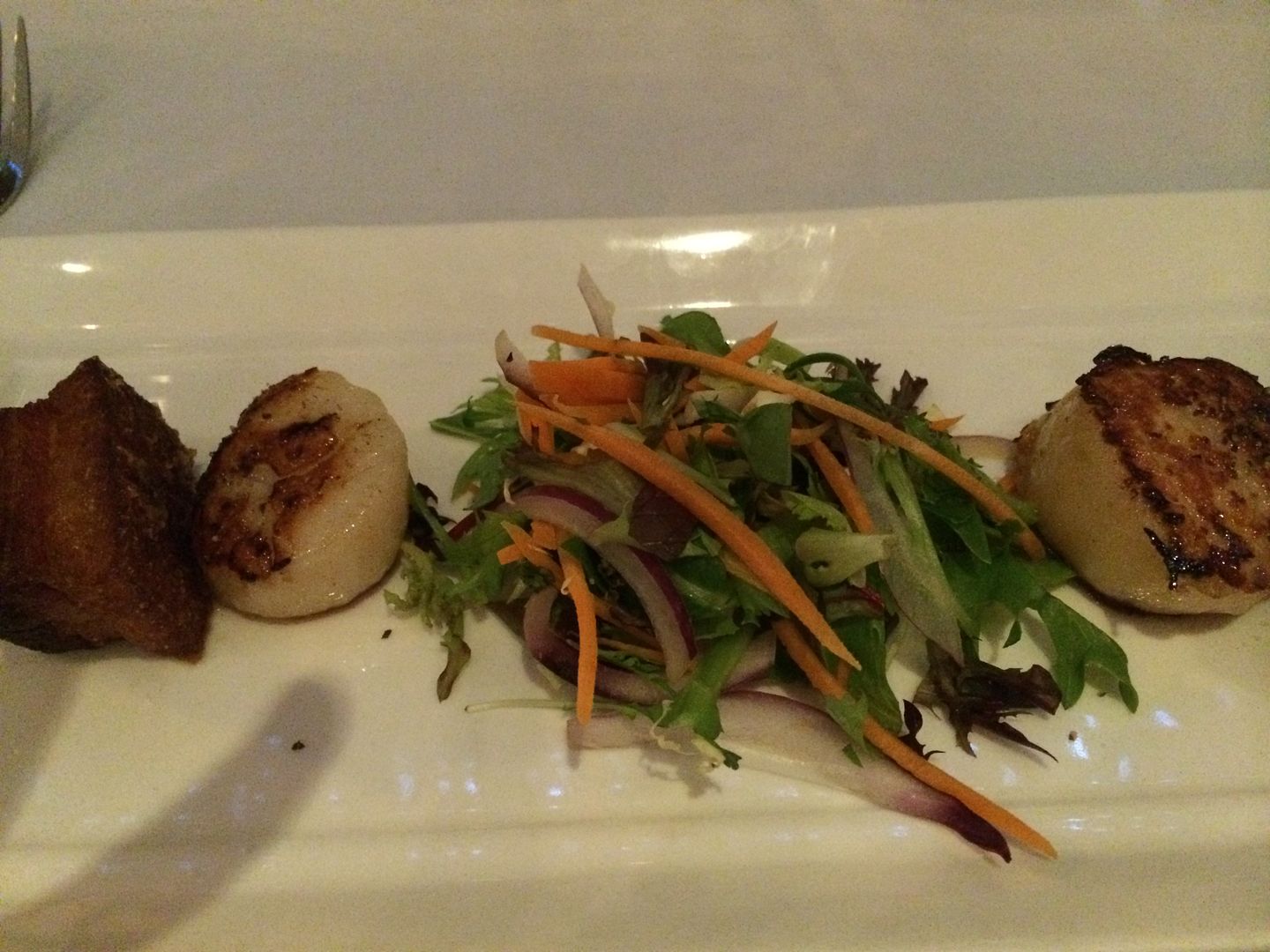 For mains I chose the Confit Duck with Sweet Potato puree and chips. The duck was a little dry but would have been OK if I'd had the sauce but unfortunately this wasn't suitable with my alleriges.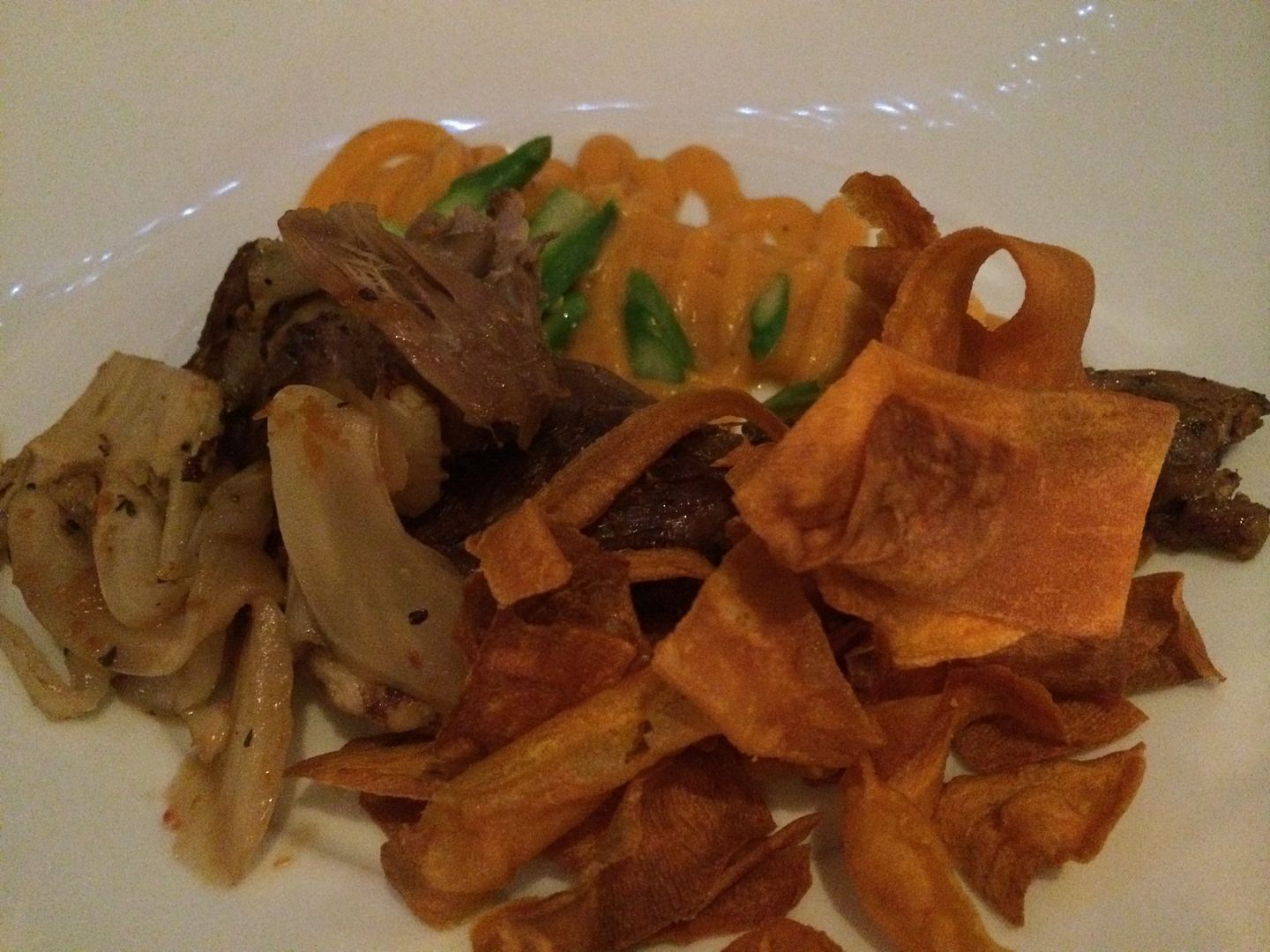 Daddy chose the 31 day old aged steak with blue cheese sauce and hand cut chips. I must say it was one of the best steaks we've ever tasted - simply divine!!
Only one pudding choice for my South African husband, Malva Pudding with Butterscotch sauce, Old English Toffee ice cream and sago creme anglaise. According to my husband the Malva pudding was quite dry and needed more sauce. He's an expert in Malva Puddings so I trust his judgement and palate :-)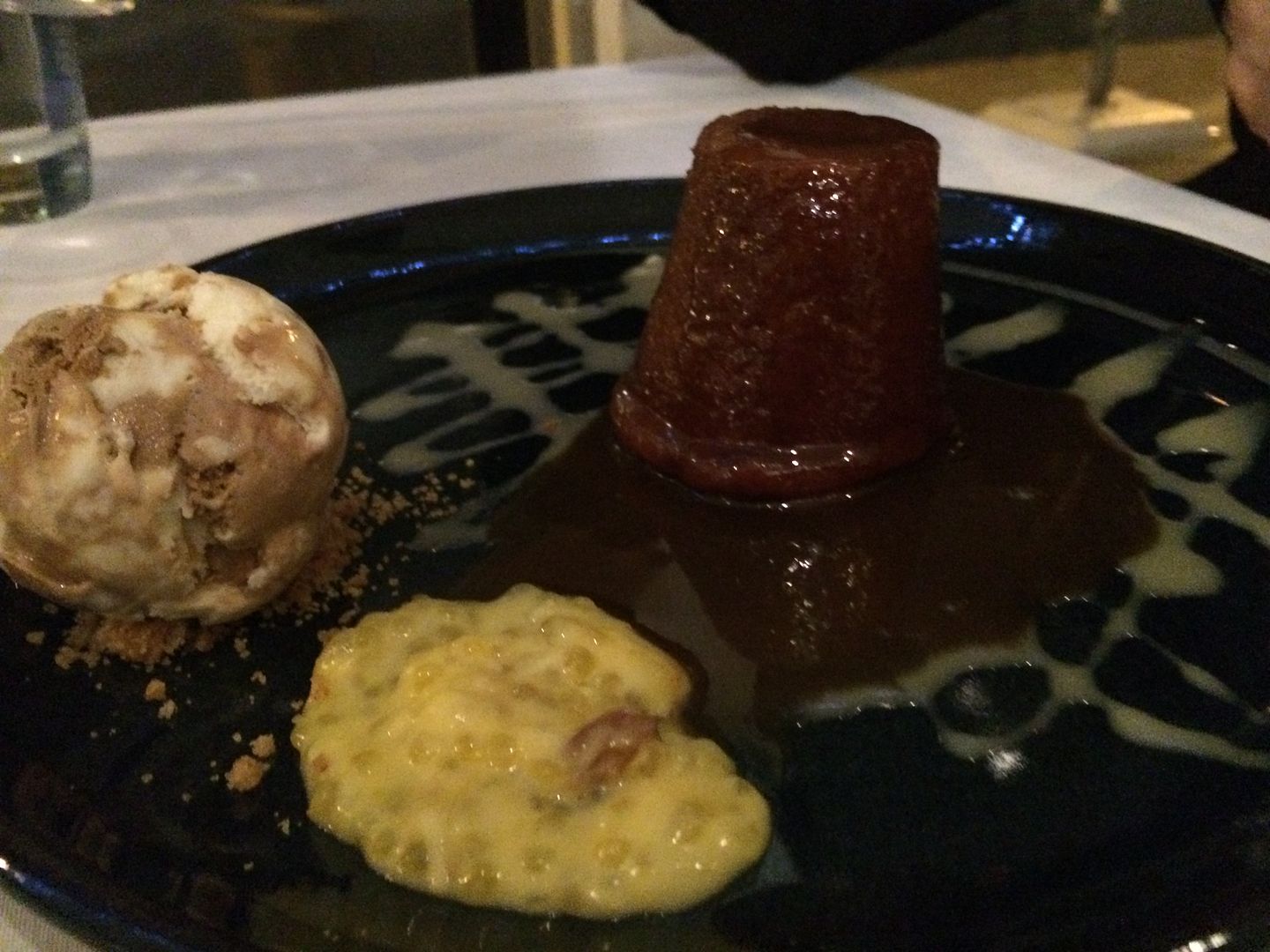 Overall a great dining experience and will definitely be heading back for another kid free night out.