Boatshed Perth - South Perth Restaurant & Kiosk
Coode Street, South Perth Foreshore
Along the South Perth Foreshore and next to the Coode Street playground is this gorgeous little Kiosk Cafe. The Kiosk is adjacent and sister to The Boatshed Restaurant.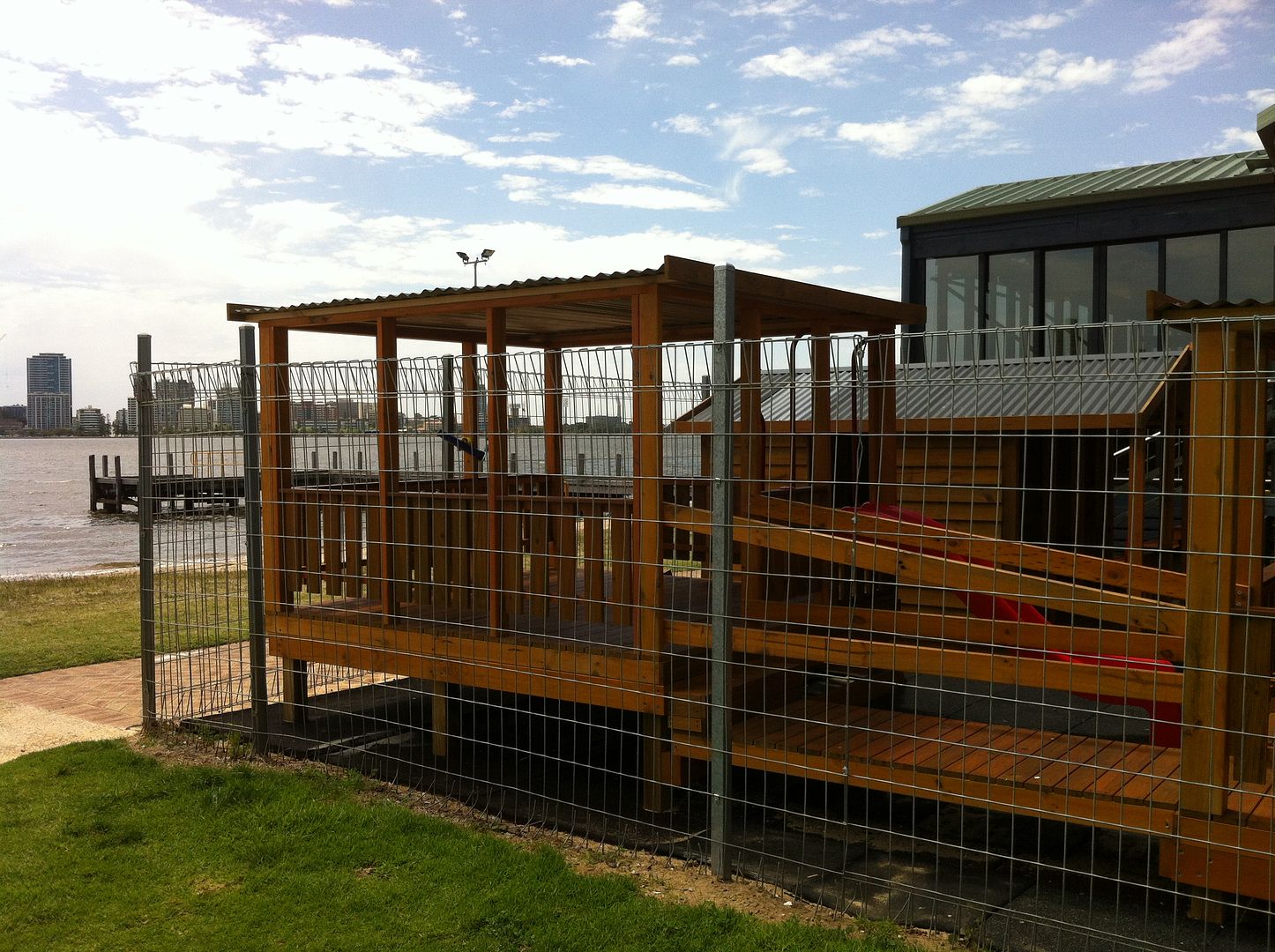 The Kiosk entrance can be misleading but as you walk to the end of the Cafe you'll see the little hidden treasure....a fully fenced play area for kids!!!!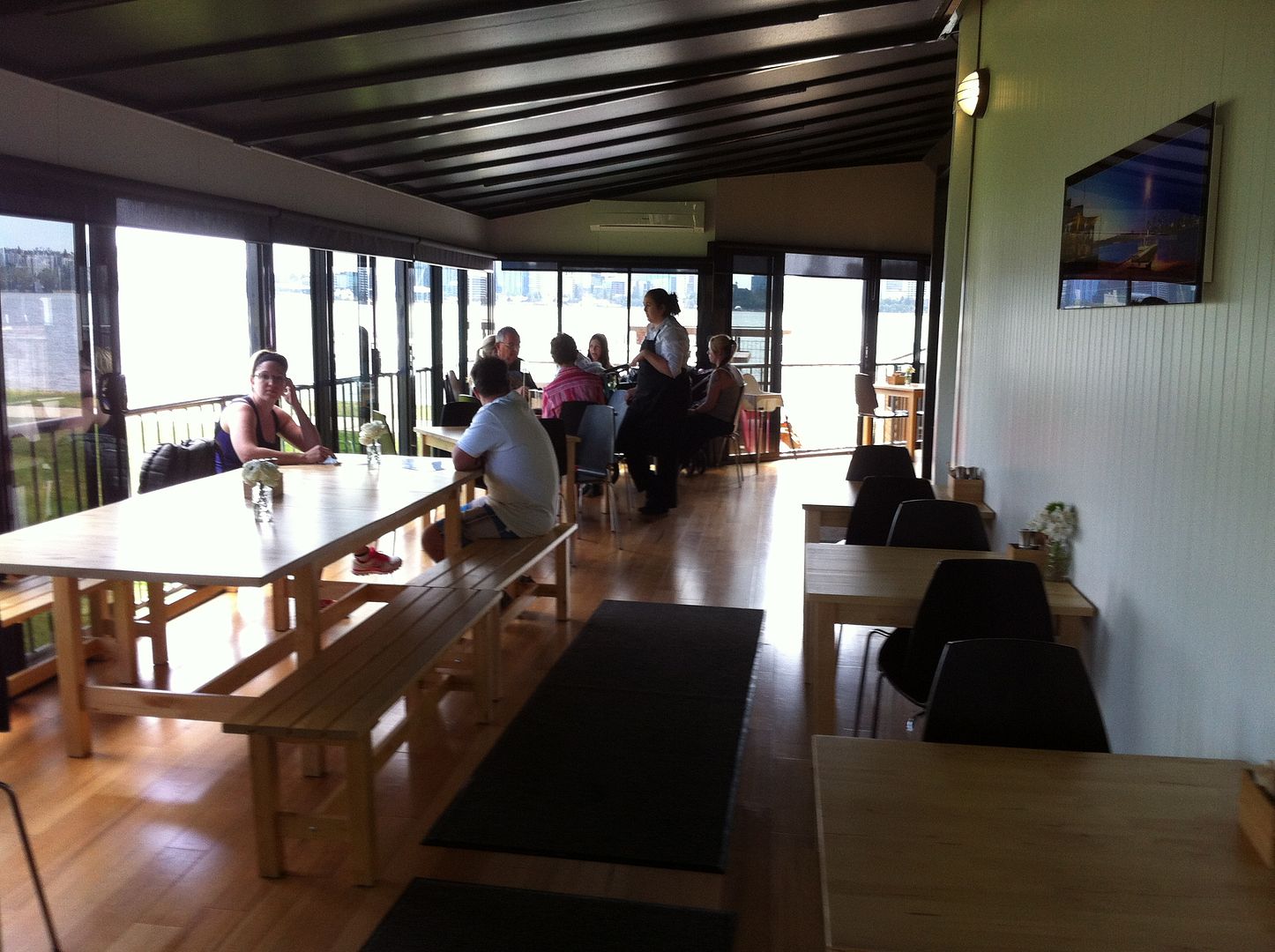 The stairs leading from the Cafe to the softfall play area are very steep, my 2yr old was OK to walk up and down on her own with the guidance of my nearly 5yr old.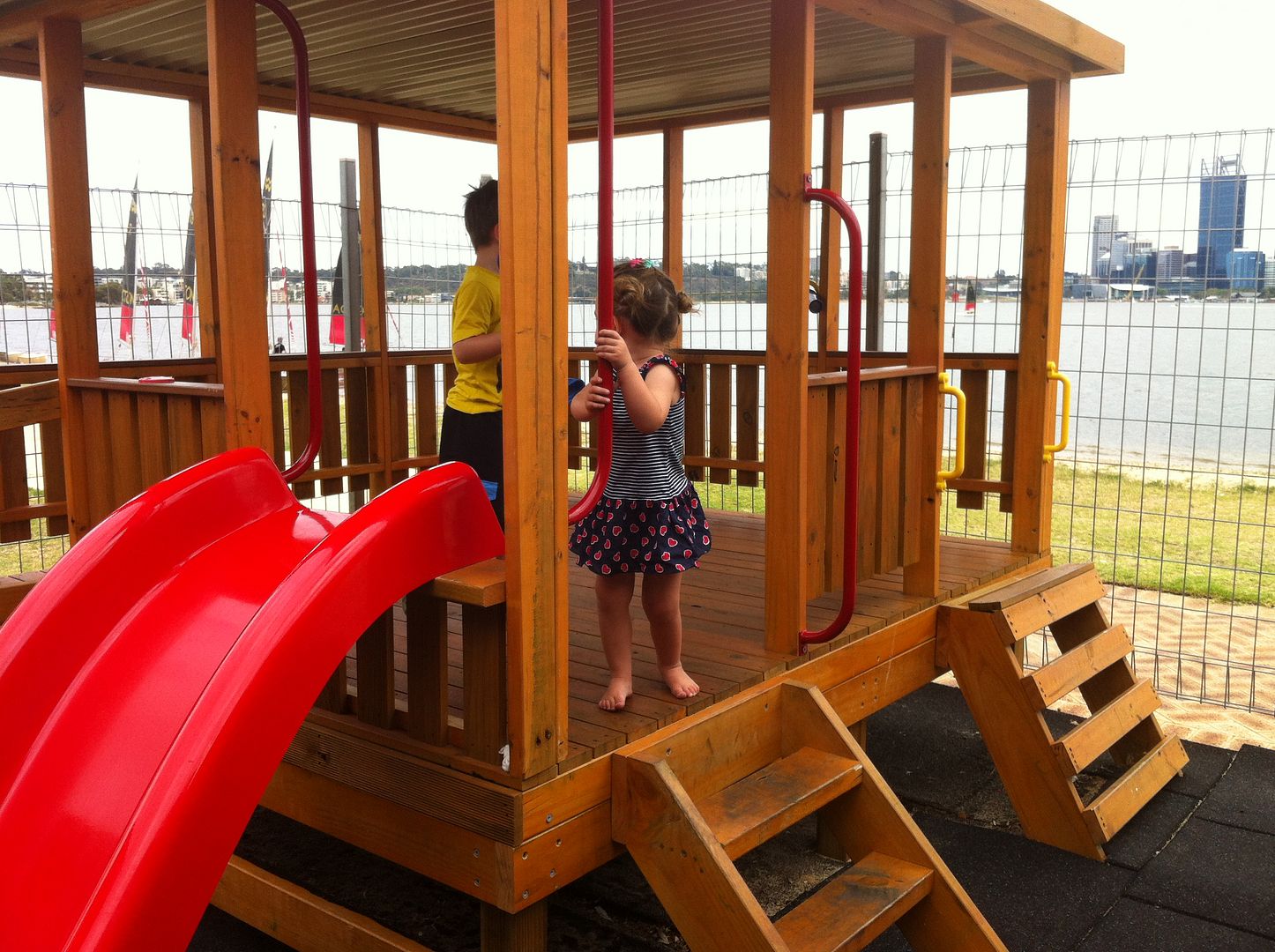 Try and grab a table at the back if you can so you can supervise the kids playing whilst enjoying the great views of the City from the South Perth Foreshore.
Thankfully the windows are fully open so you can talk to your children if you need to ;-)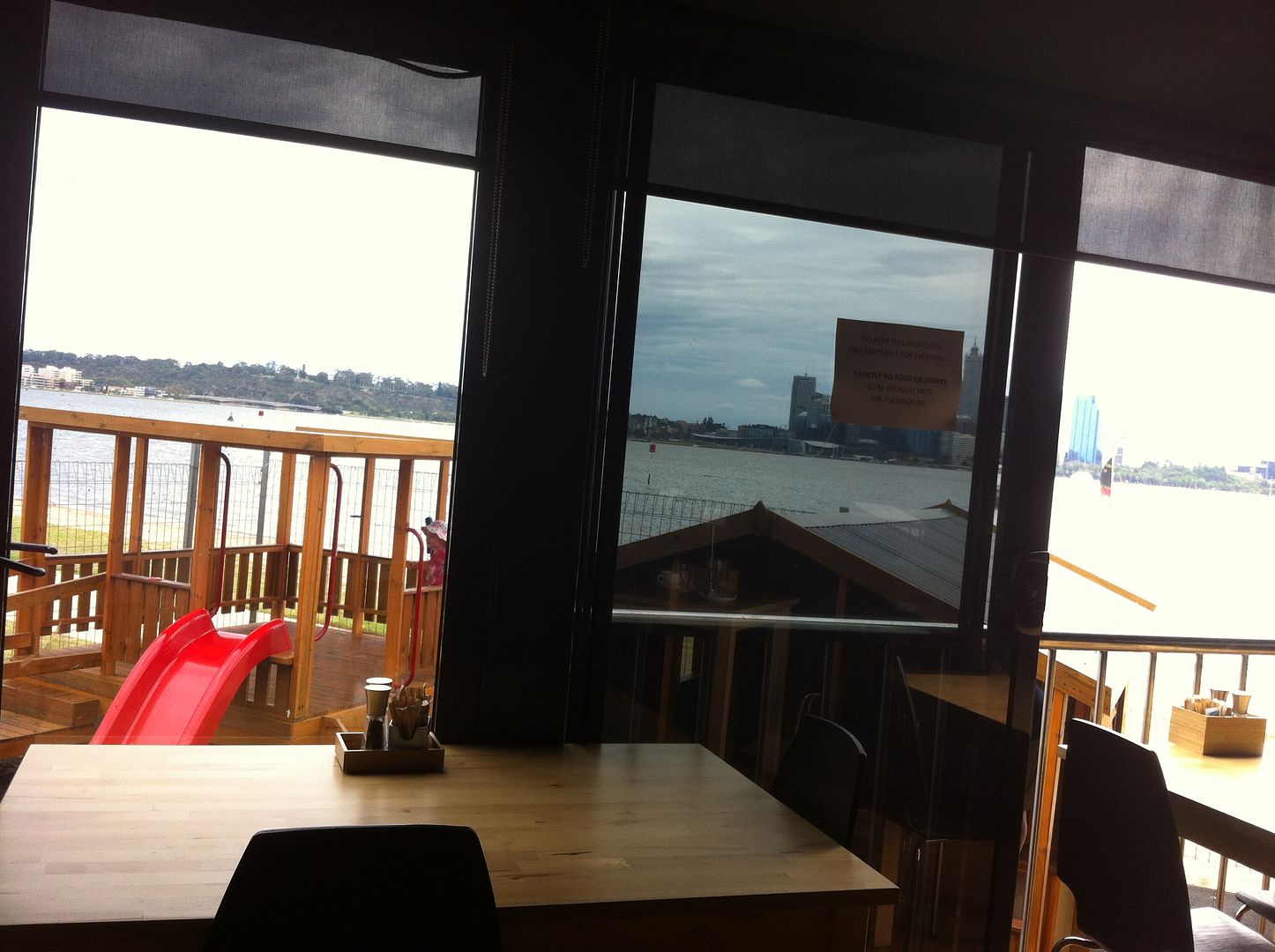 The play area is basically a few wooden structures/wendy houses with very simple ramps and stairs. There are also a few nautical periscopes and wheels for the kids to play with.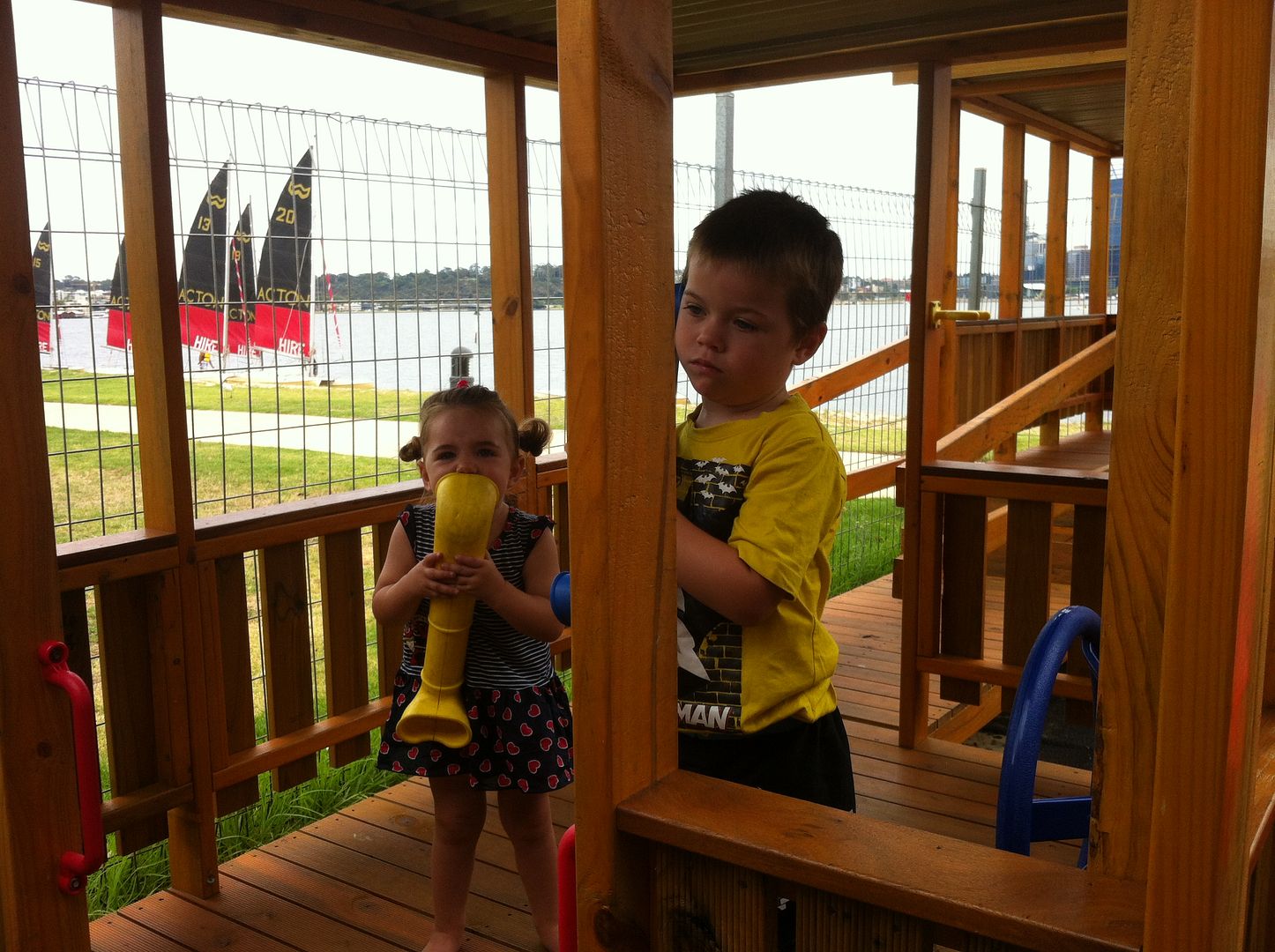 The Cafe is bright and airy and the service was fast. There aren't that many tables so this place does get very busy at peak times. There are lots of larger tables for bigger groups/families.
The Boatshed Kiosk offers full breakfast, brunch, lunch and afternoon tea. They have a plethora of delicious looking cakes, tarts and muffins on display.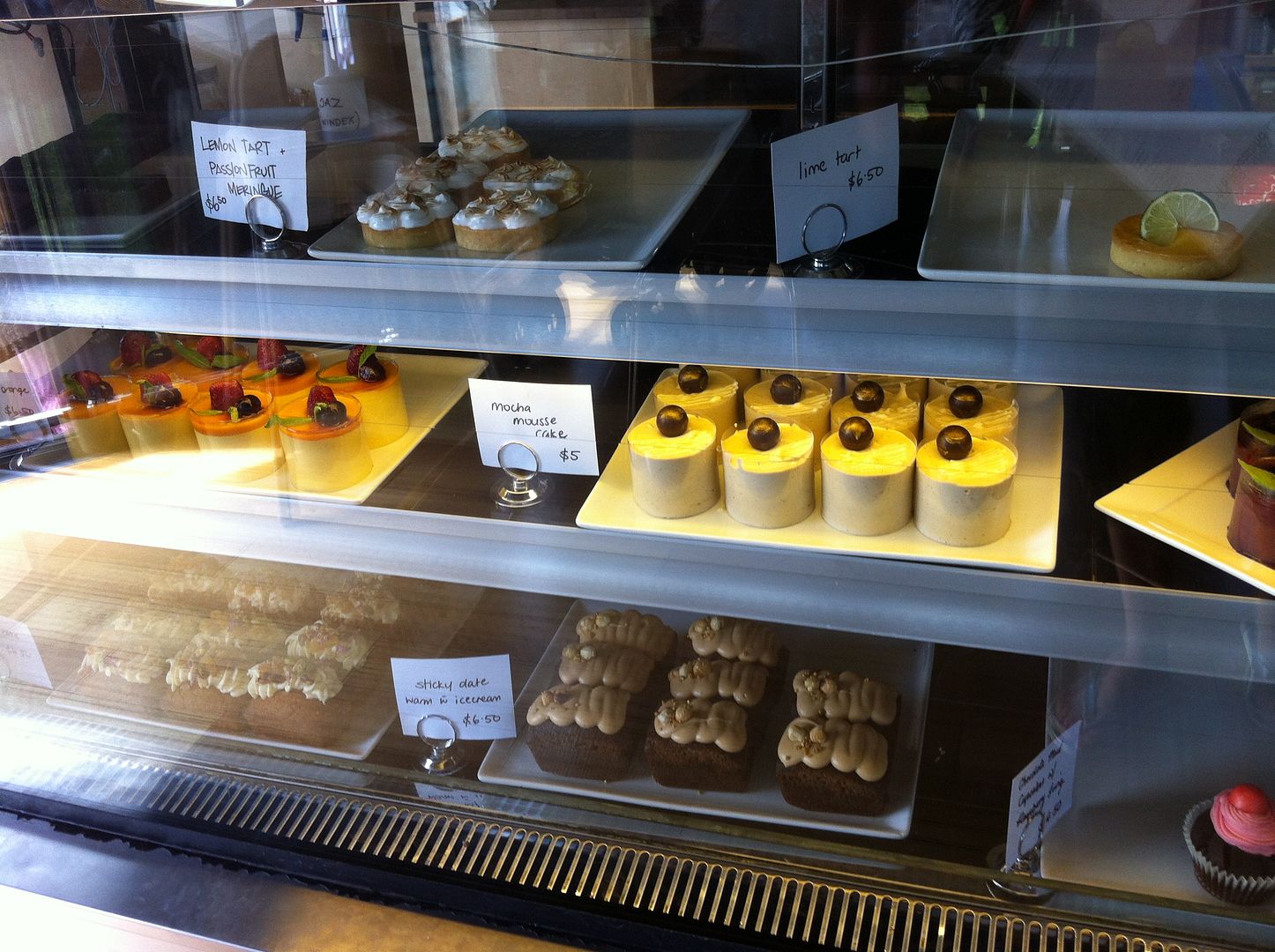 The kids lunch menu is $12 each for Fish & Chips or a Pasta dish followed by an ice-pop.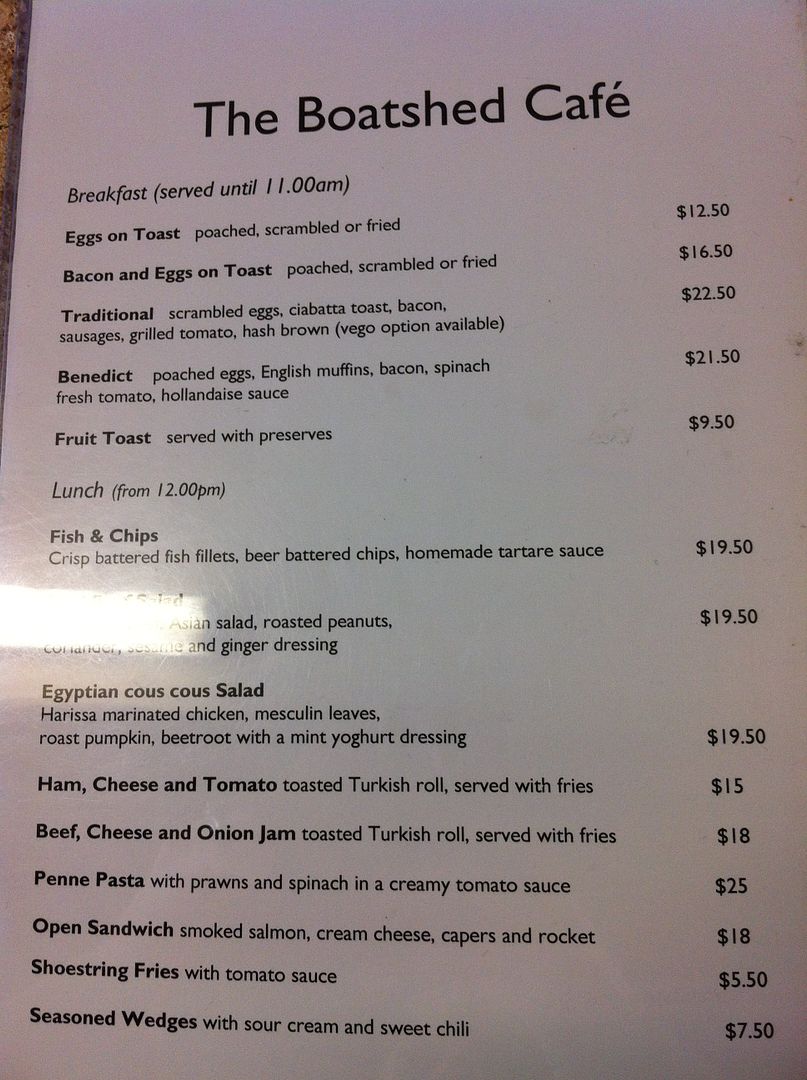 There were also a few highchairs when we visited and I suspect you can get a few more from the neighbouring restaurant if you were stuck.
View Larger Map
Find other family friendly restaurants in Perth