The Boston Brewery is a fantastic family friendly restaurant, great service, good food, alfresco and indoor dining, indoor kids play area AND an outdoor playground & sand pit.
What more could you want!? More of them in Perth and WA!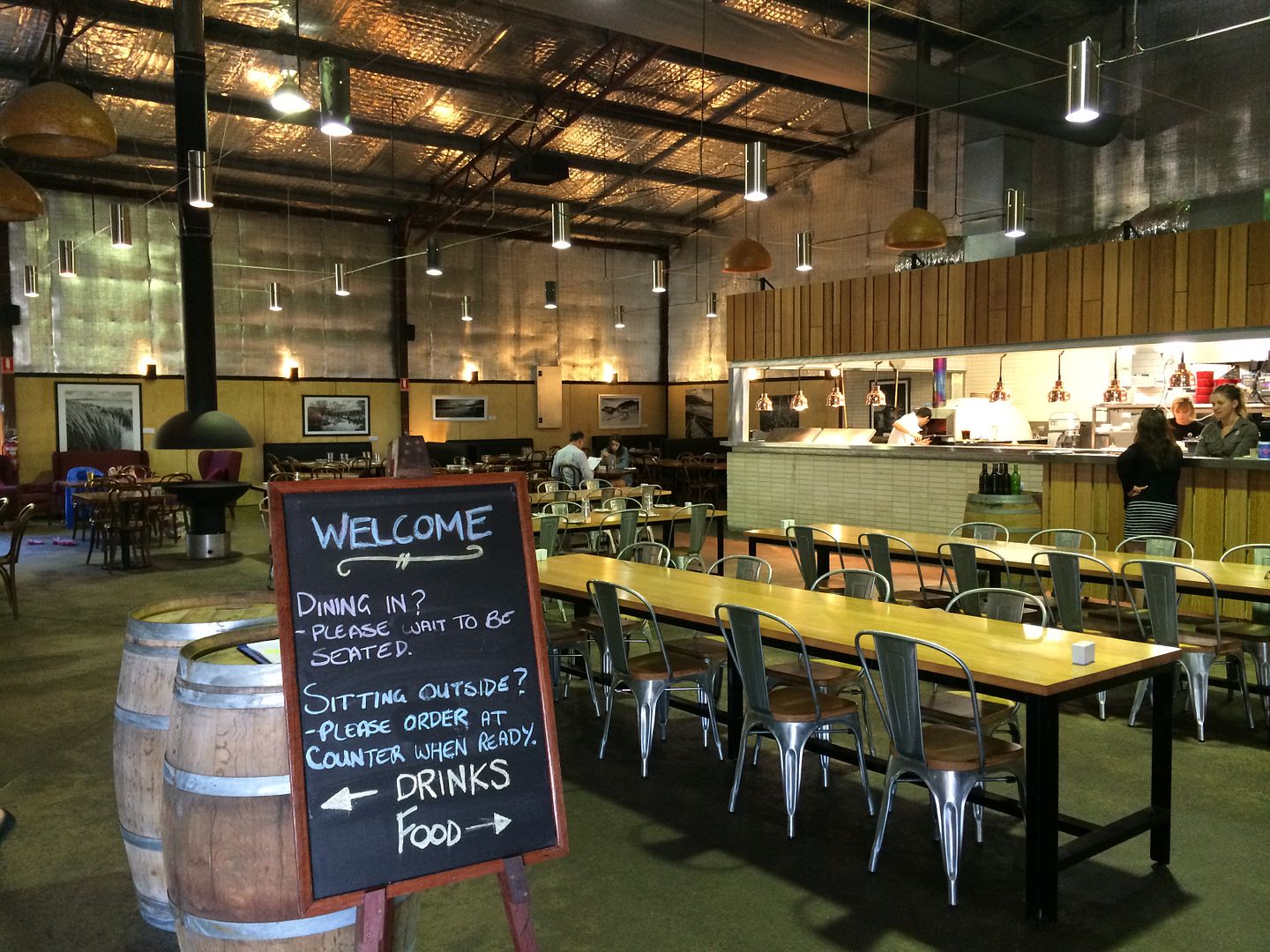 Inside there's plenty of larger tables, a sofa area and tables around the kids indoor play area.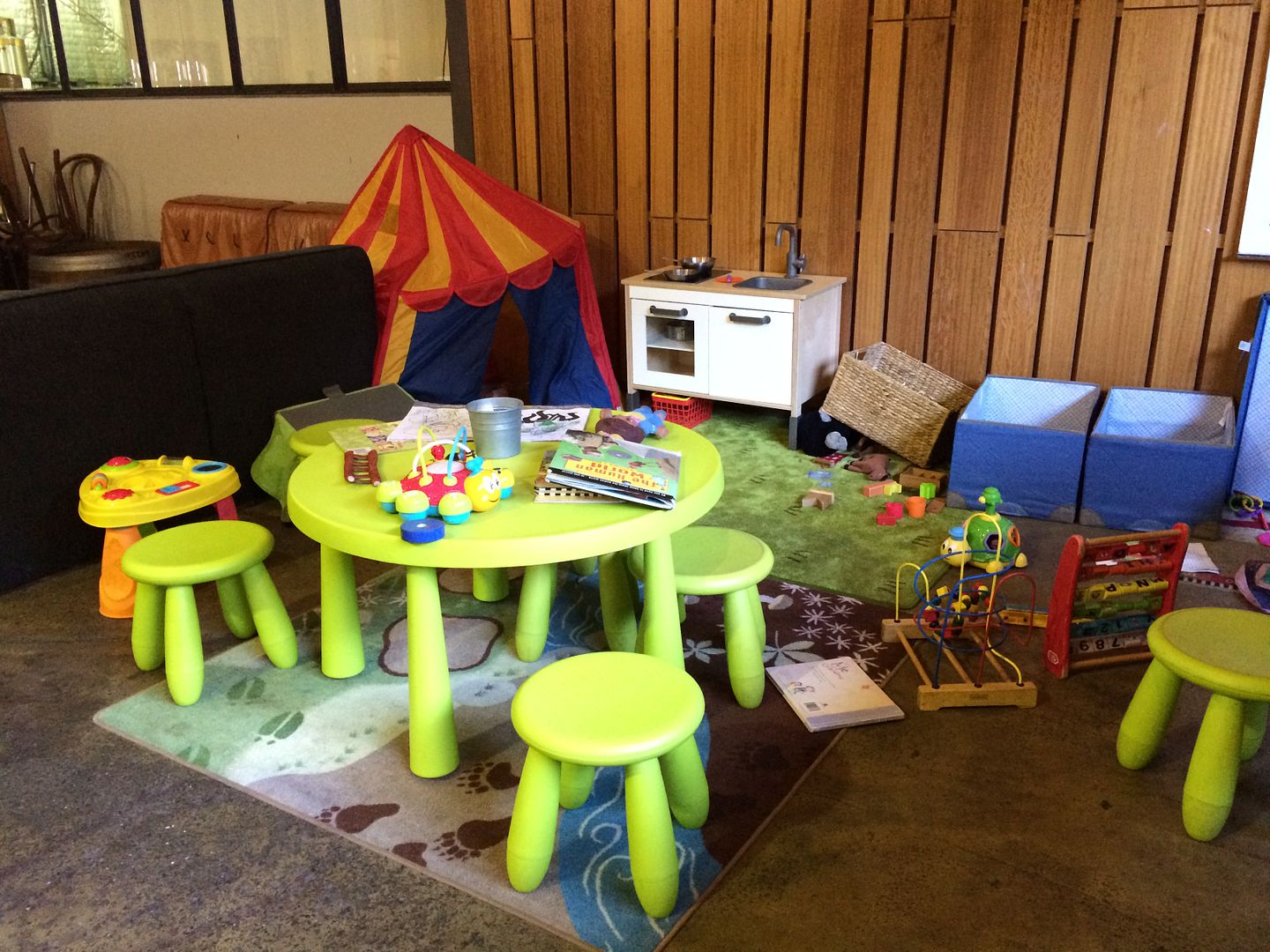 The menu is full of healthy scrummy looking food from wood fired pizza to local market fish. The kids menu comes as a package for $14 each and choices include corned beef roll, salad wrap with vegetable sticks or fish and chips with salad.
We chose the pizza and scotch fillet for our mains: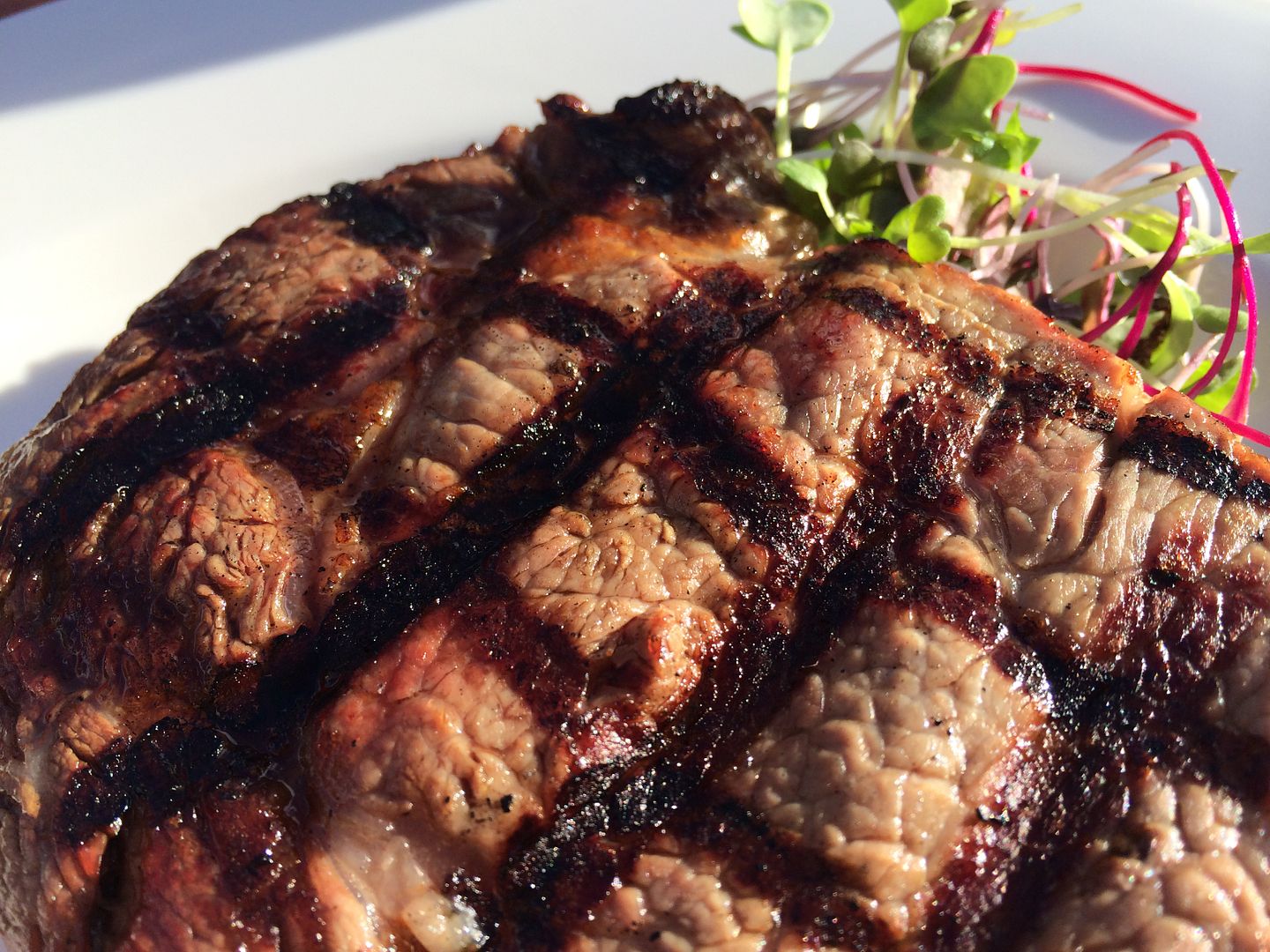 The kids had fish & chips with salad: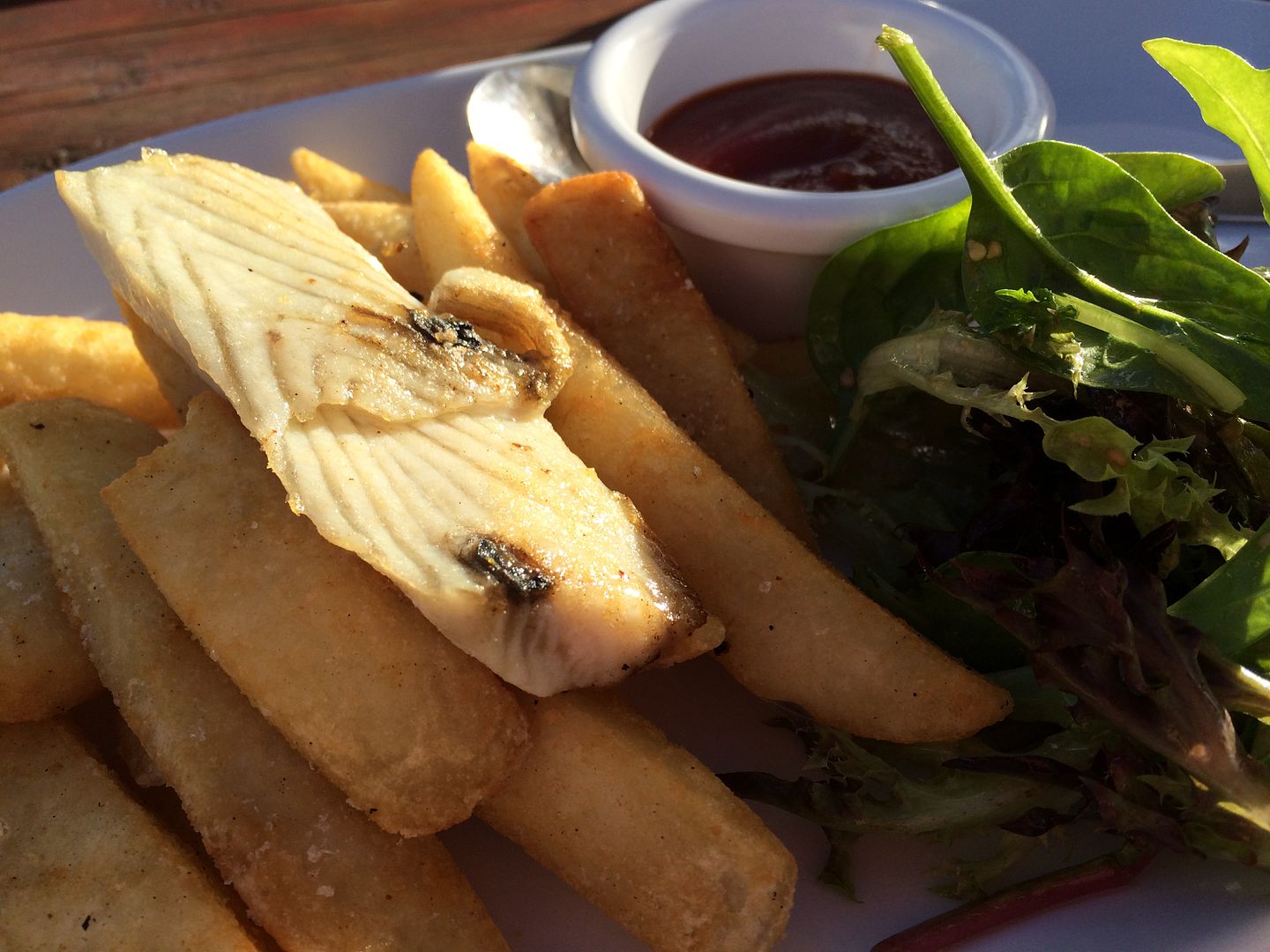 Followed by Fredo frog in a green pond of jelly - these went down a treat as you can imagine!
We sat outside for an early dinner while the kids explored the huge shaded playground.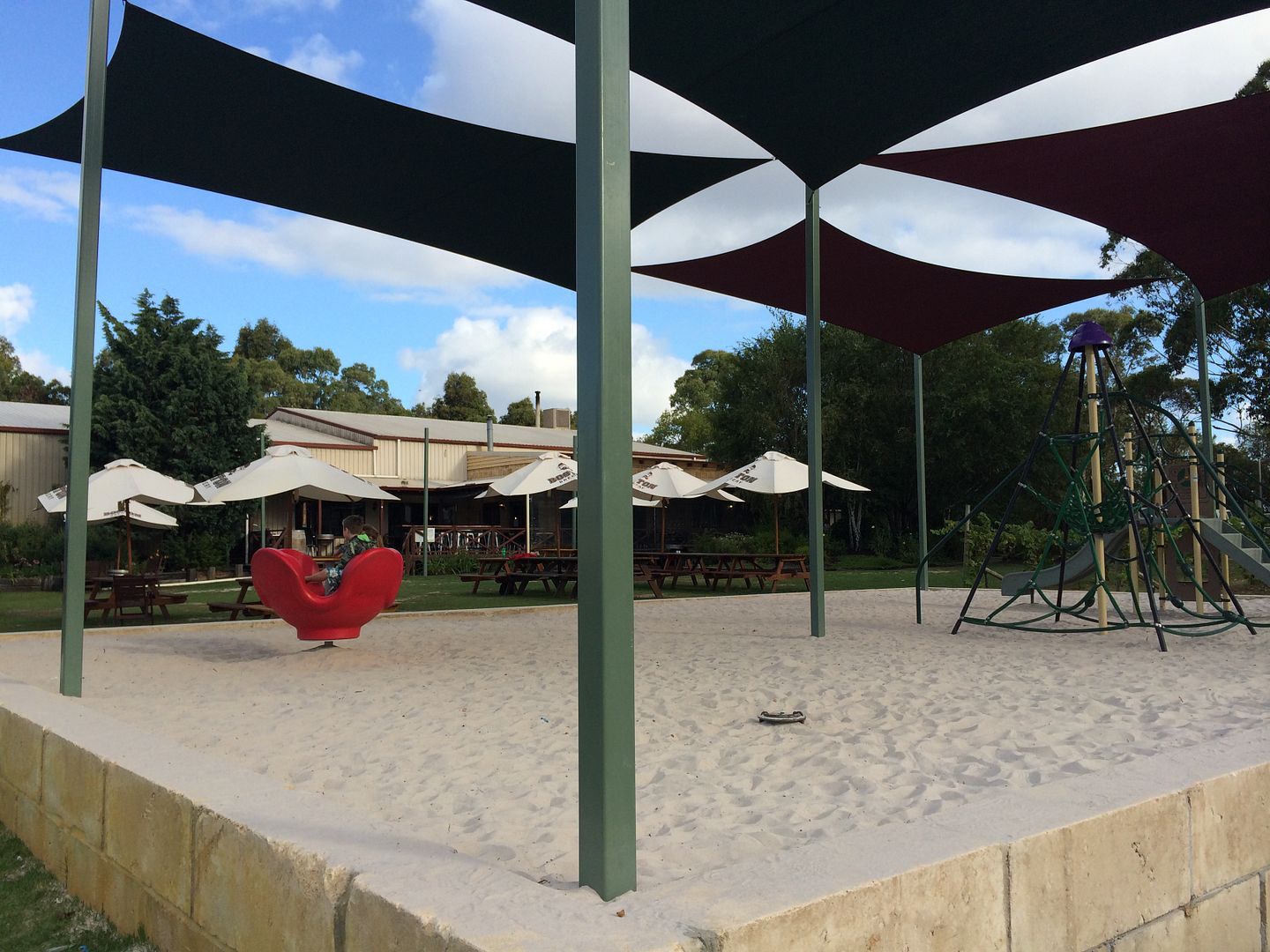 Visit the
Boston Brewery
at Willoughby Park Winery, 678 South Coast Highway, Denmark.
Find other family friendly restaurants in Perth & WA
Find other things to do in Denmark, WA