I am sure many of you are familiar with Clancy's Fish Pub in Perth well there is one in Dunsborough. Set in the bush near Dunsborough offering food and drinks 7 days a week 11am until late. A recent addition to the offerings at Clancys in Dunsborough was advertised on the internet and the local paper
"Clancy's Fish Pub Dunsborough is pleased to announce the launch of the south west's premiere family friendly night affectionately known as 'Fish Pub Fridays'. With great value and entertainment the order of the day Fish Pub Fridays will be the perfect way to celebrate the start of the weekend in our beautiful region. Clancy's will be offering their famous fish and chips along with a middy of local beer or a glass of wine for the very reasonable price of $22. If Richie Benaud was here he would describe it as 'choo for chwenty choo'. For the kids our Red Room will be turned into a cinema featuring some great kids classics on the big screen from 5.30pm. A free ticket will be presented when a kids meal is purchased. Following the kid's flick live entertainment will follow from 7.30pm with a host of local talented musicians rostered through for your listening pleasure. Throw in a classic country "Fish Tray' raffle, some local produce and tasting stalls to Fish Pub Fridays will be the ideal way to get the weekend started."

So I decided it sounded like a fun family night out!
We arrived just after 5pm as it was the end of the first week of the school holidays and only the second week that Clancy's was holding the event. We arrived just at the right time! The car park was already half full of family SUV's when we arrived and there was a small line and half the inside tables were full! We managed to get a table for the 6 of us that was inside and that was in view of the kids area. By 530pm the line was out the door and there were no inside tables!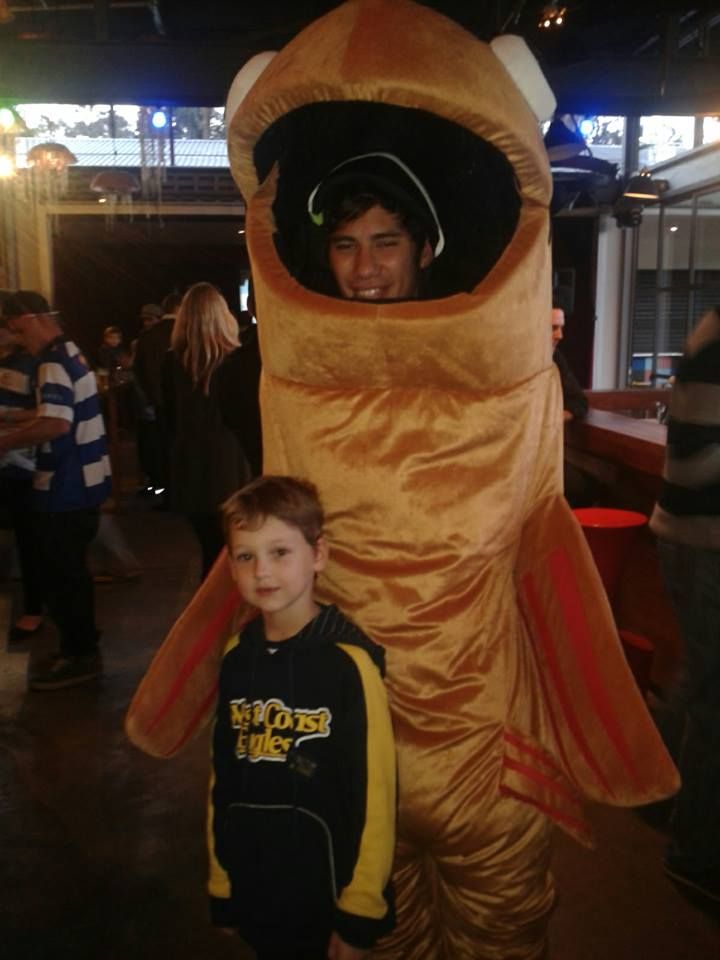 The kids were well catered for with the kids meals, they all chose fish and chips with the serve huge (we actually only ordered 3 to share between 4 and they didn't finish), each meal came with juice and icy pole.

The adult meals varied from fish and chips to other seafood to pasta to steak. I enjoyed beautiful paella that was very reasonably priced at only $26.
Drinks were also very reasonable with a lot of local wine, beer and cider to choose from.
The local rugby club were raffling an amazing seafood platter which unfortunately I didn't win! There were also trays of local beers and olives being handed around to sample.
The kids were able to sit with all the other kids in a room decked out with carpet, a few big lounges and a big screen and enjoy Ice Age 3 whilst we enjoyed what was almost a date night dinner and a few drinks in peace!

Well done to Clancy's

www.clancysfishpub.com.au






Find more places to visit with kids in Margaret River
Find more family friendly restaurants in Perth