Review by Holly Clarke
If you're in the northern suburbs and looking for an indoor activity to amuse the kids these school holidays, Whitfords City Shopping Centre currently has a cool Construction Kids Play Zone set up. This can be found adjacent to the concierge desk in the middle of the centre and it's completely free.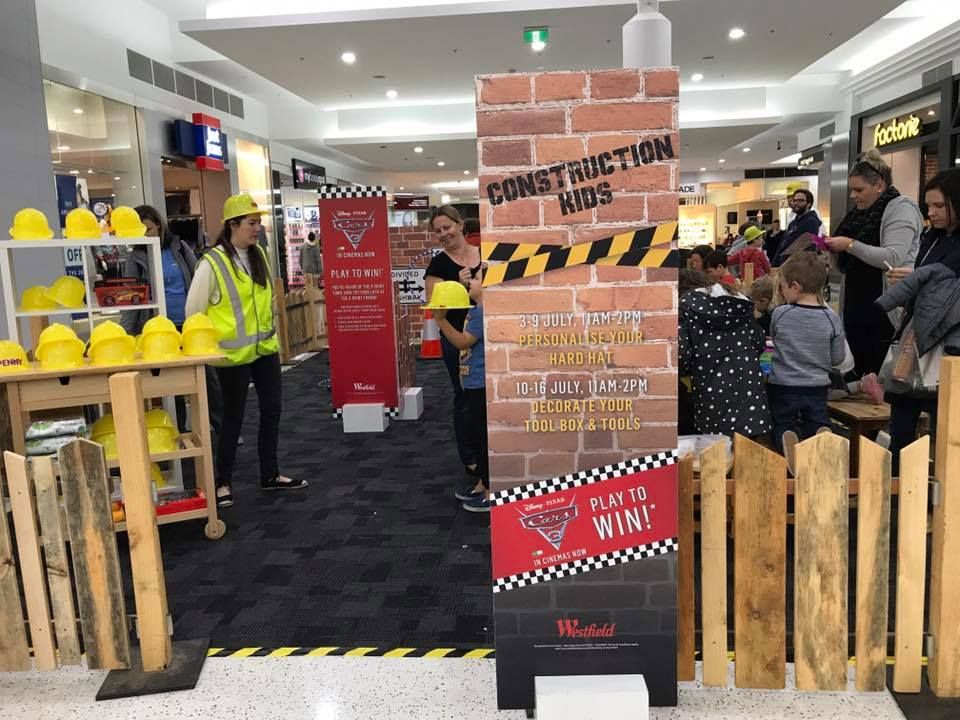 For week one of the holidays (Monday 3rd to Sunday 9th July), children are invited to decorate their own plastic hard hat. Everything is supplied for you. Just bring your imaginations.
The hard hats are a light weight plastic, similar to the glittery hats or masks you can buy in party shops. Miss 3 had a great time covering hers in glittery stickers and helping me put her name on the front. Great for littler ones to practice their fine motor skills, too.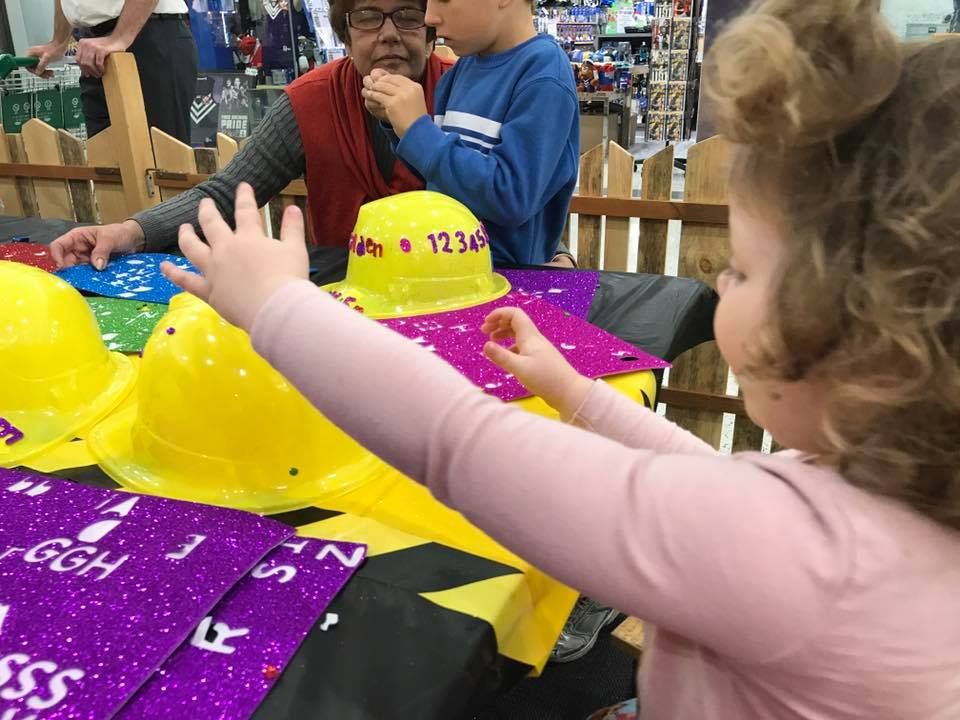 The construction area is fenced off and kitted out with large trestle tables. We found there was loads of room for everyone to get around them and have a go. There was room to pull in a pram or two just inside at the front, or to park a trolley just outside.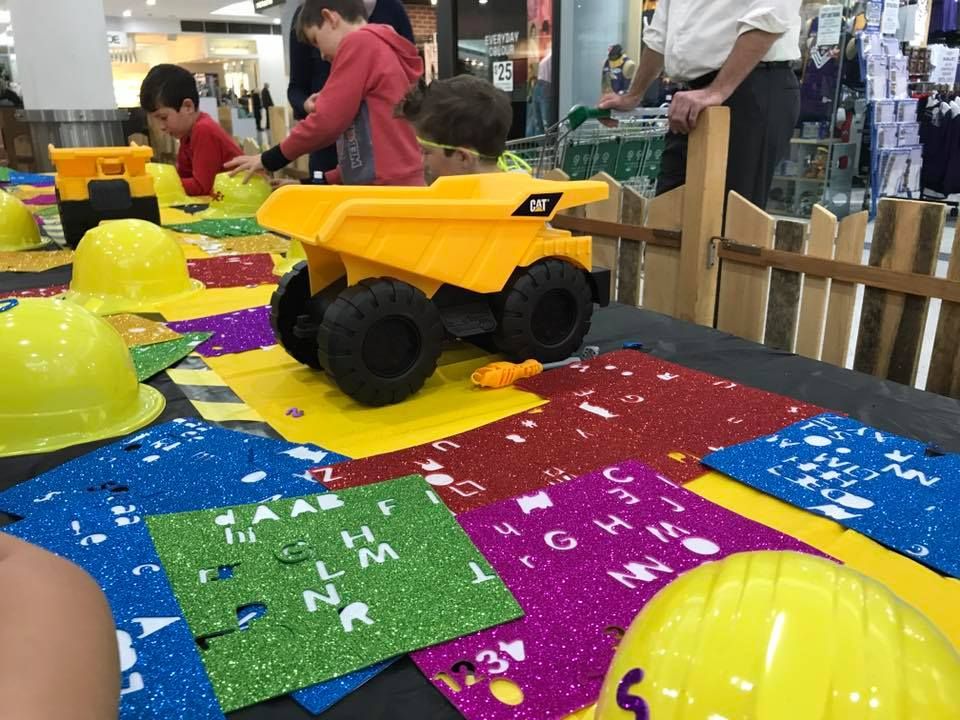 In addition to the hard hat decorating, there were a few yellow trucks, toy tools, and Lego bricks to play with. Younger children like Miss 3 enjoyed loading up the trucks and moving the bricks about.
For week two of the school holidays (Monday 10th to Sunday 16th July), the activity here will change slightly, with children decorating their own tool box instead. We can't wait to pop back and check that one out, too!
Within the same fenced in area, Whitfords City Shopping Centre is also hosting their Cars 3 "3-Point Throw" Ring Toss game. Children are invited to toss hula hoops over three traffic cones. If they can get them over all three, they are awarded a winners token to present to the concierge desk and go in the running for one of five Cars 3 prize packs.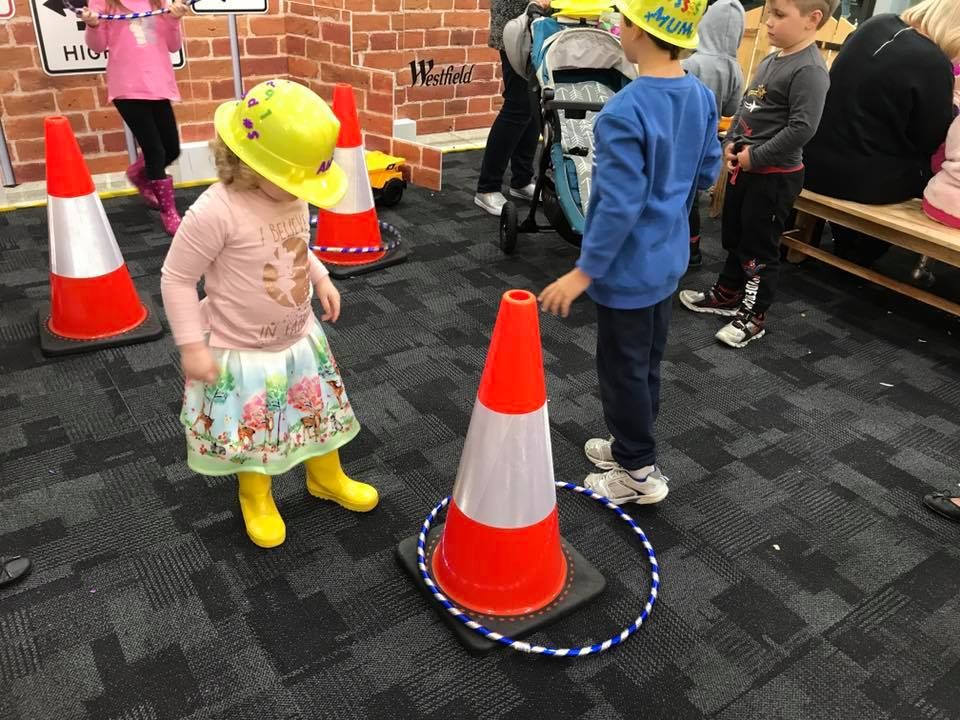 Between the Construction Kids Play Zone, Cars 3 game and the Minion Mayhem hunt around the centre, there is lots to get excited about and keep the kids busy at Whitfords City these holidays.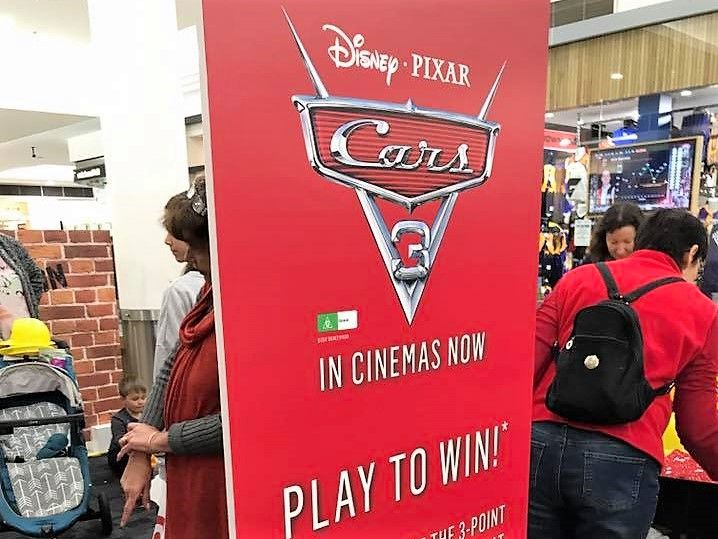 Check out the website for full competition details and the terms and conditions.
Holly Clark is currently a stay at home mum of one, a self-confessed coffee addict and baker of sweet treats, and occasionally writes on her recipe blog, Lucky Star's Kitchen. perthluckystar.blogspot.com.au