The
Currambine Tavern Bar & Bistro
is a favourite for local families near Joondalup. Whilst it is a tavern/bar which has regular live bands playing in the evenings, it is very much a family restaurant during the week and weekends for lunch and early dinners.
The restaurant area is separated from the main bar area and is set in a comfortable environment for families needing high-chairs and for kids of all ages.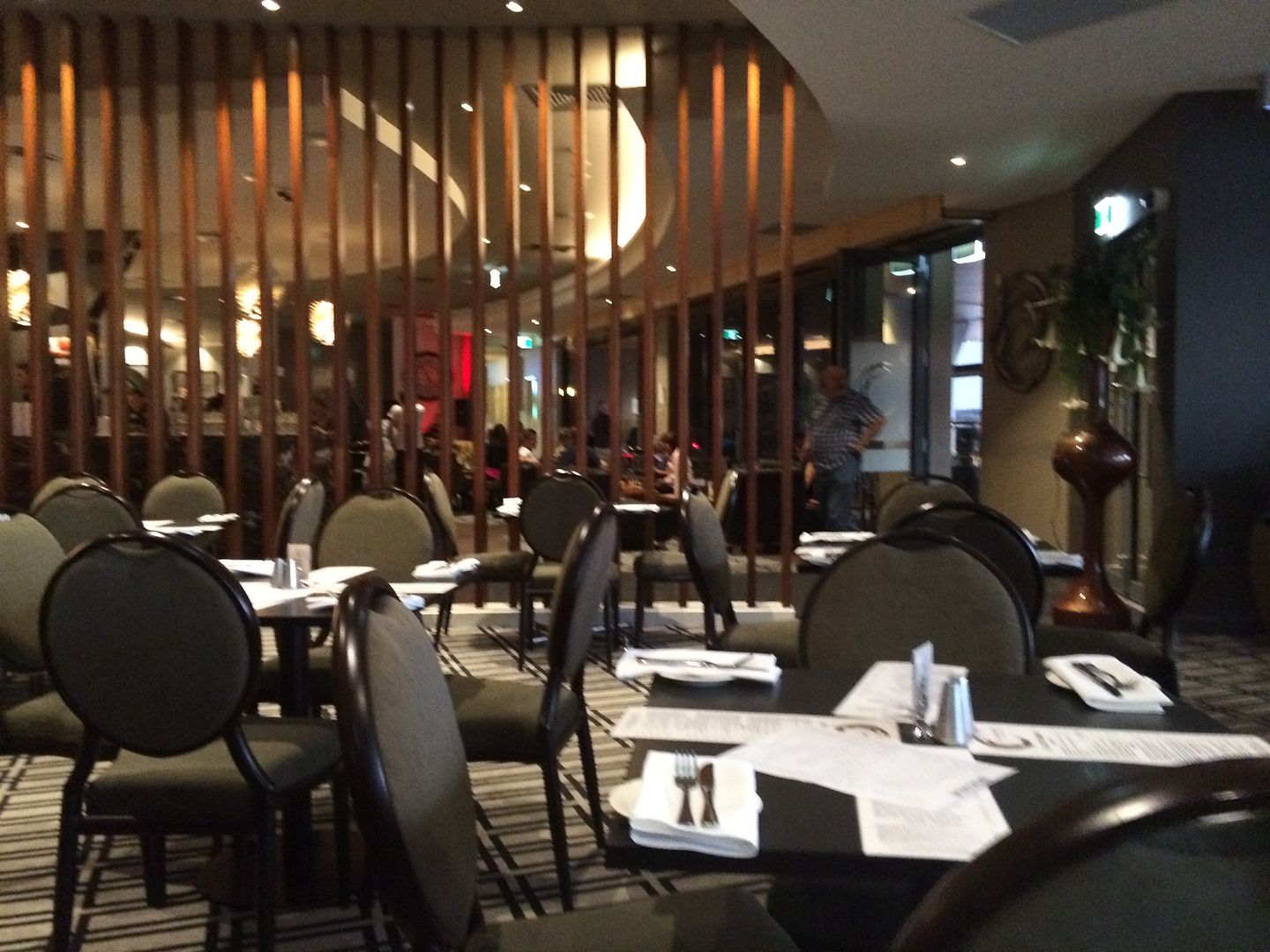 The dining area is large catering for small and larger table sizes. If you're a big family then it's definitely worth booking in advance.
The menu offers a variety of bistro delights including the BBQ spare ribs, Steaks, Grills, Vegetarian options, Pizza, Salads, Pasta's etc.. ranging from $26 for adult main courses.
We chose a plain sirloin steak with steamed vegetables - gluten free and paleo friendly for me:-)
My husband couldn't resist the BBQ Spare Ribs with Chips in a rather quaint basket and side salad.
The kids main dishes are $9.50 with the usual suspects on offer; Pizza, Chicken Nuggets, Fish & Chips, Sausage Mash & Baked Beans, Spaghetii Bolognaise and plain spaghetti & cheese. Ice Creams available per scoop for dessert.
Both of our kids chose the ham and pineapple pizza.
It's a good sized pizza and both my 4 & 6 year old nailed the lot!!
Mr 6 LOVED the super stretchy cheese on his pizza!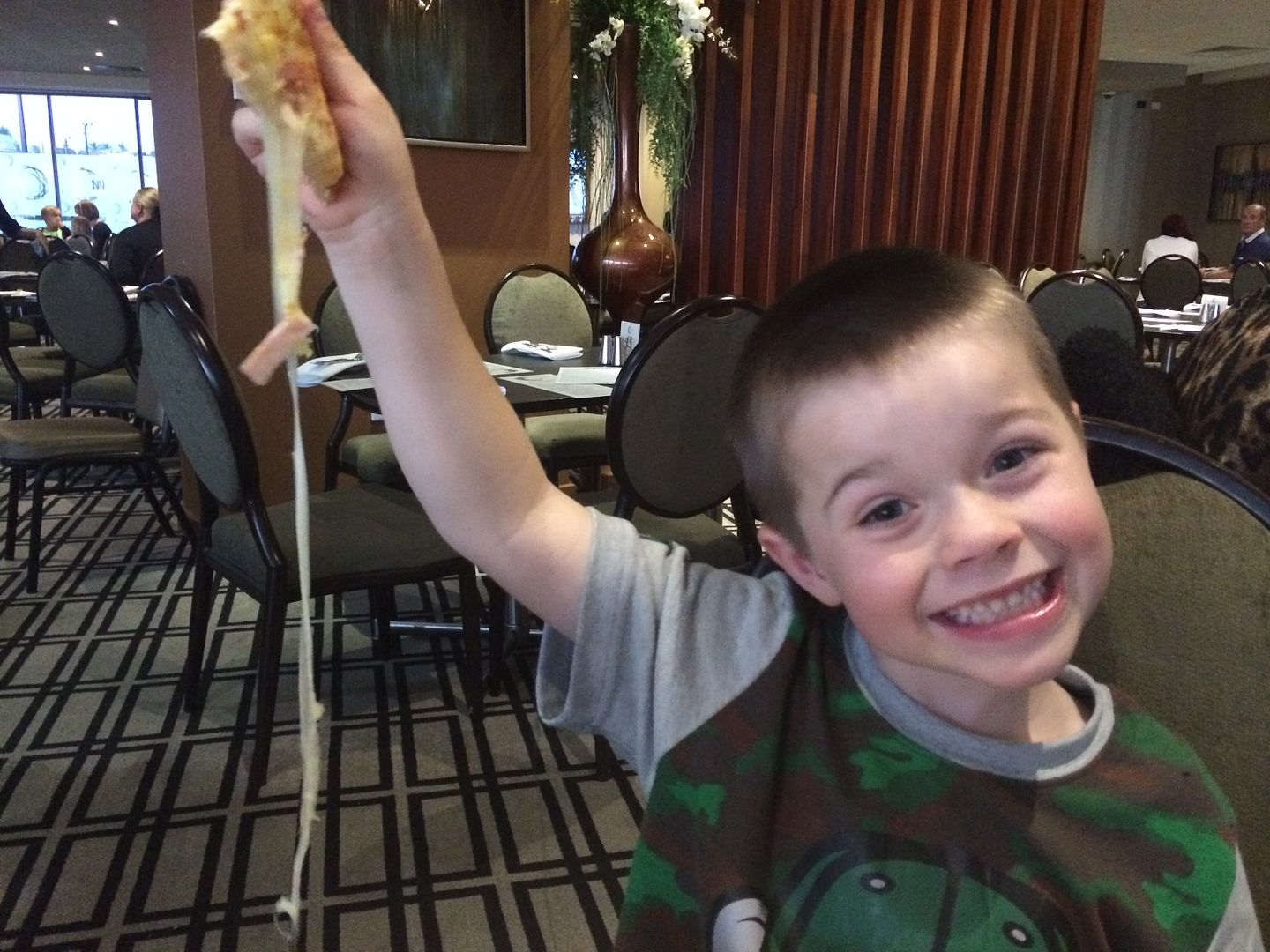 Find more family friendly restaurants