During a family holiday in Denmark,WA we HAD to visit the local Chocolate Factory with the kids ;-)
The Denmark Chocolate Compnay aka Swiss Annie's is about 9km from the Denmark town centre. As you can see my 3 year old was rather excited having never been to a chocolate cafe before.
On arrival we're greeted with the most beautiful gardens to walk around before we indulged at the chocolate cafe.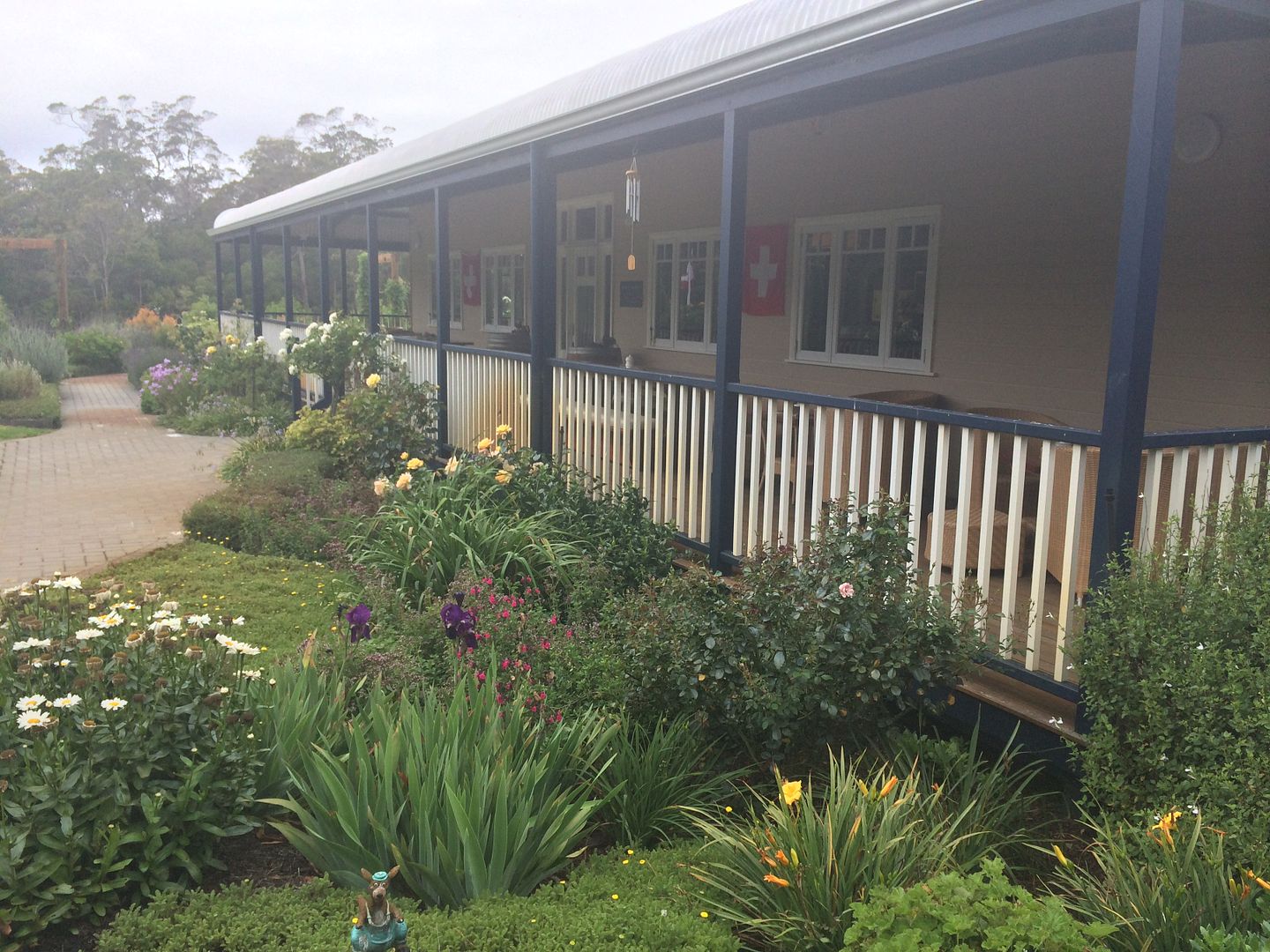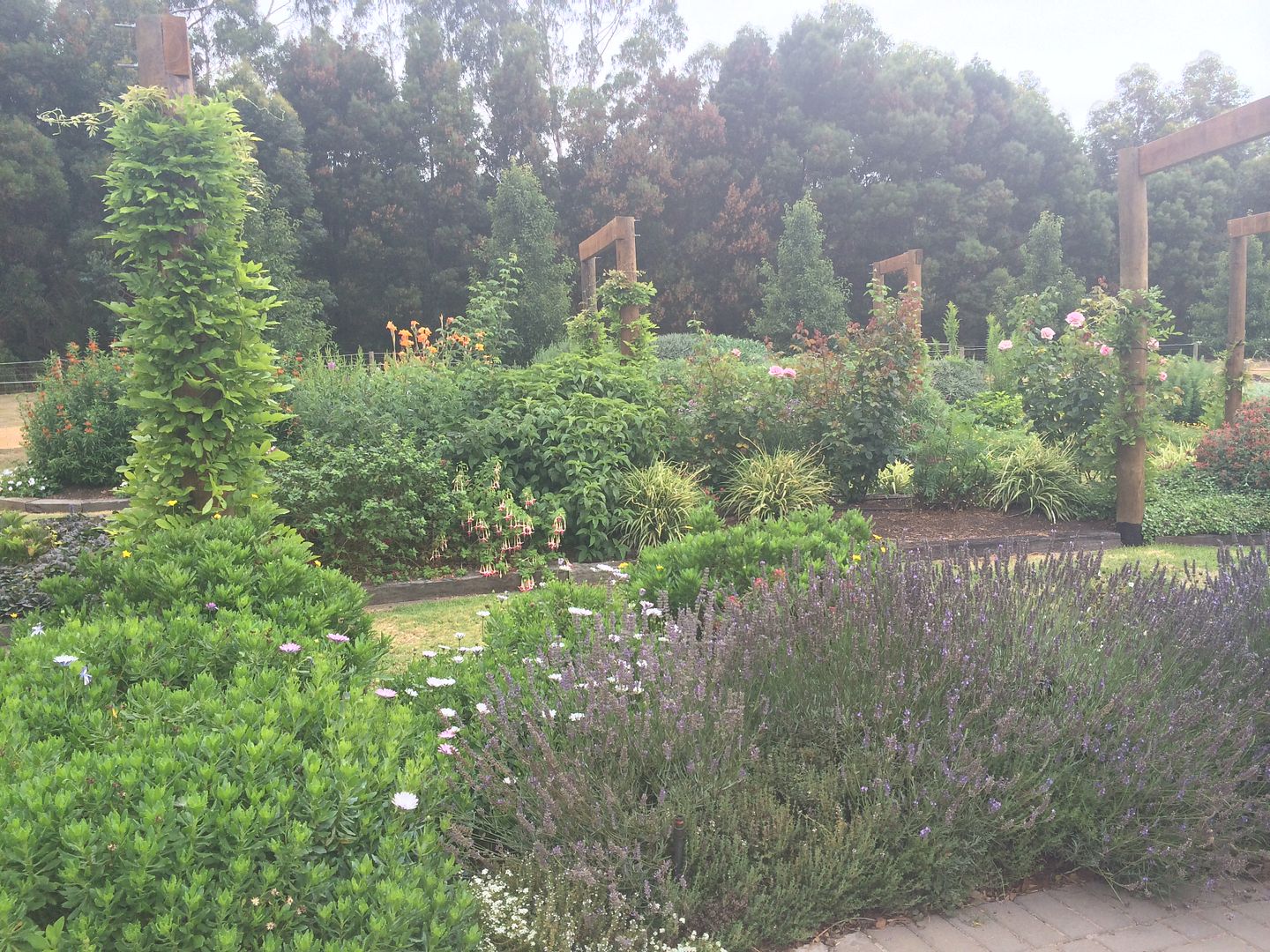 On a nice day there's plenty of outdoor seating to enjoy the beautiful garden and a nibble of chocolate. On our visit in January it had been raining so we opted to go inside and lounge on the sofa's and take in the delights and ambience of the cafe.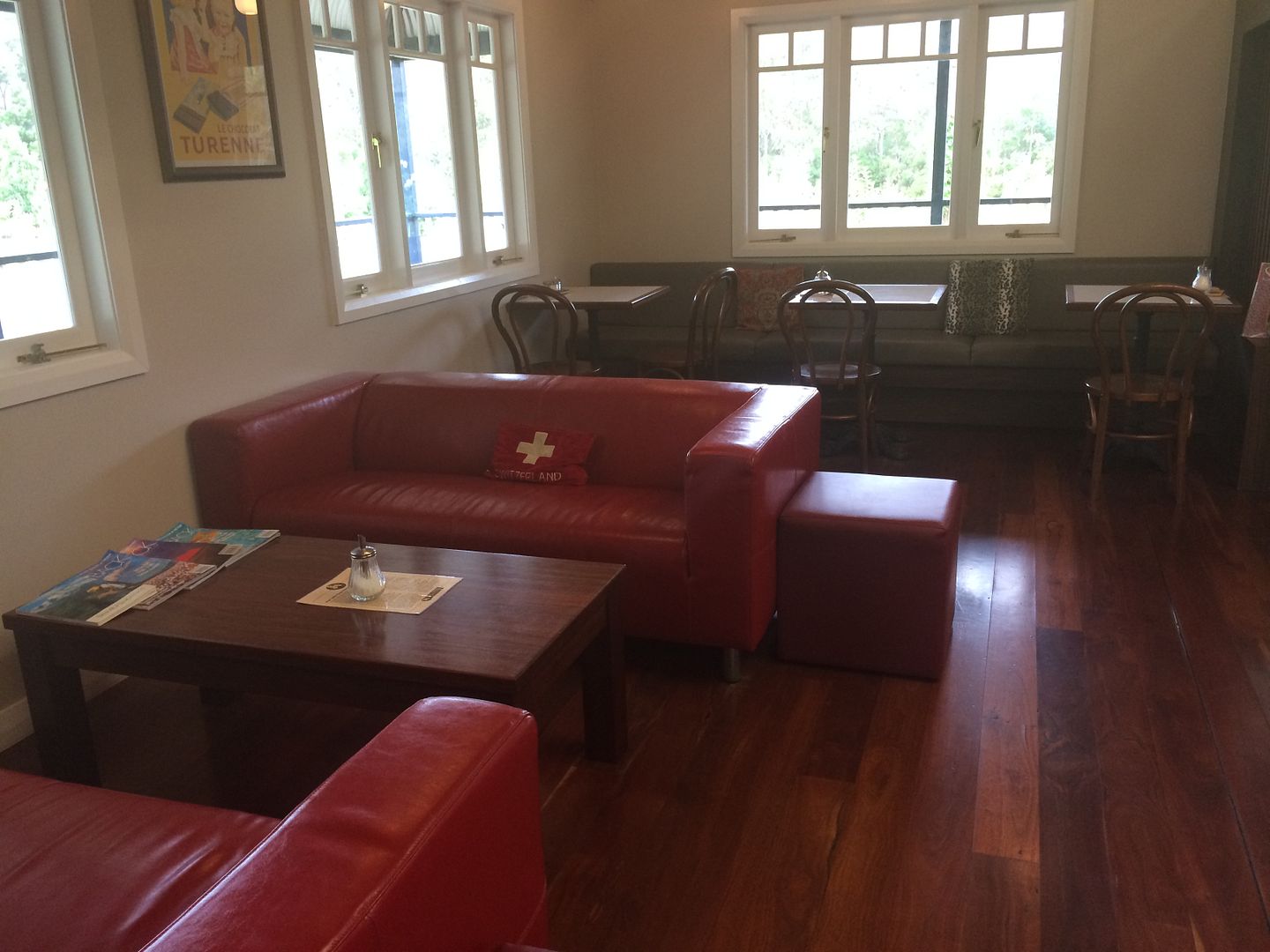 Inside the cafe is full of yummy local gourmet foods, including jams, honey, fine wine and much more. All glass! So keep the kids close ;-)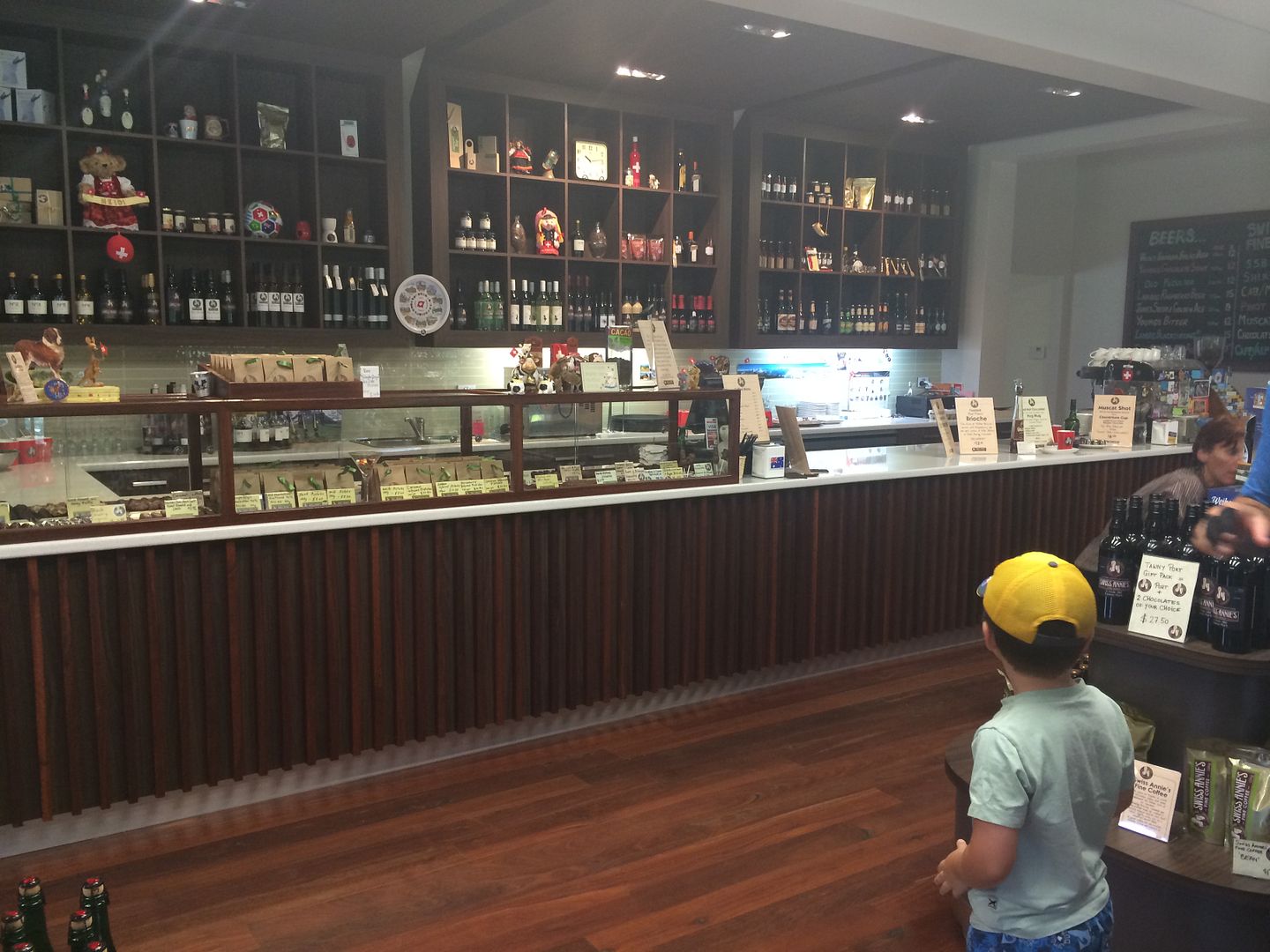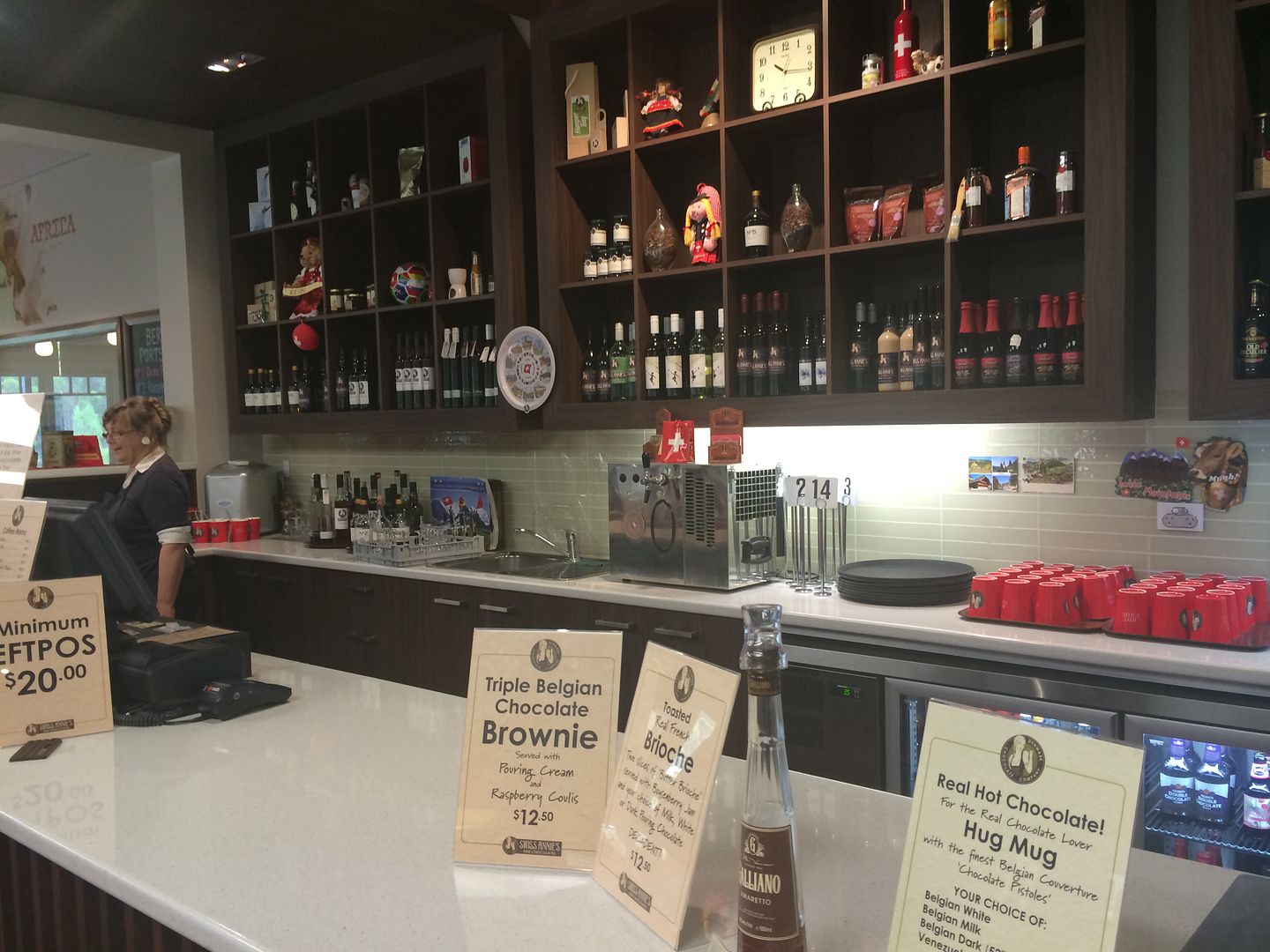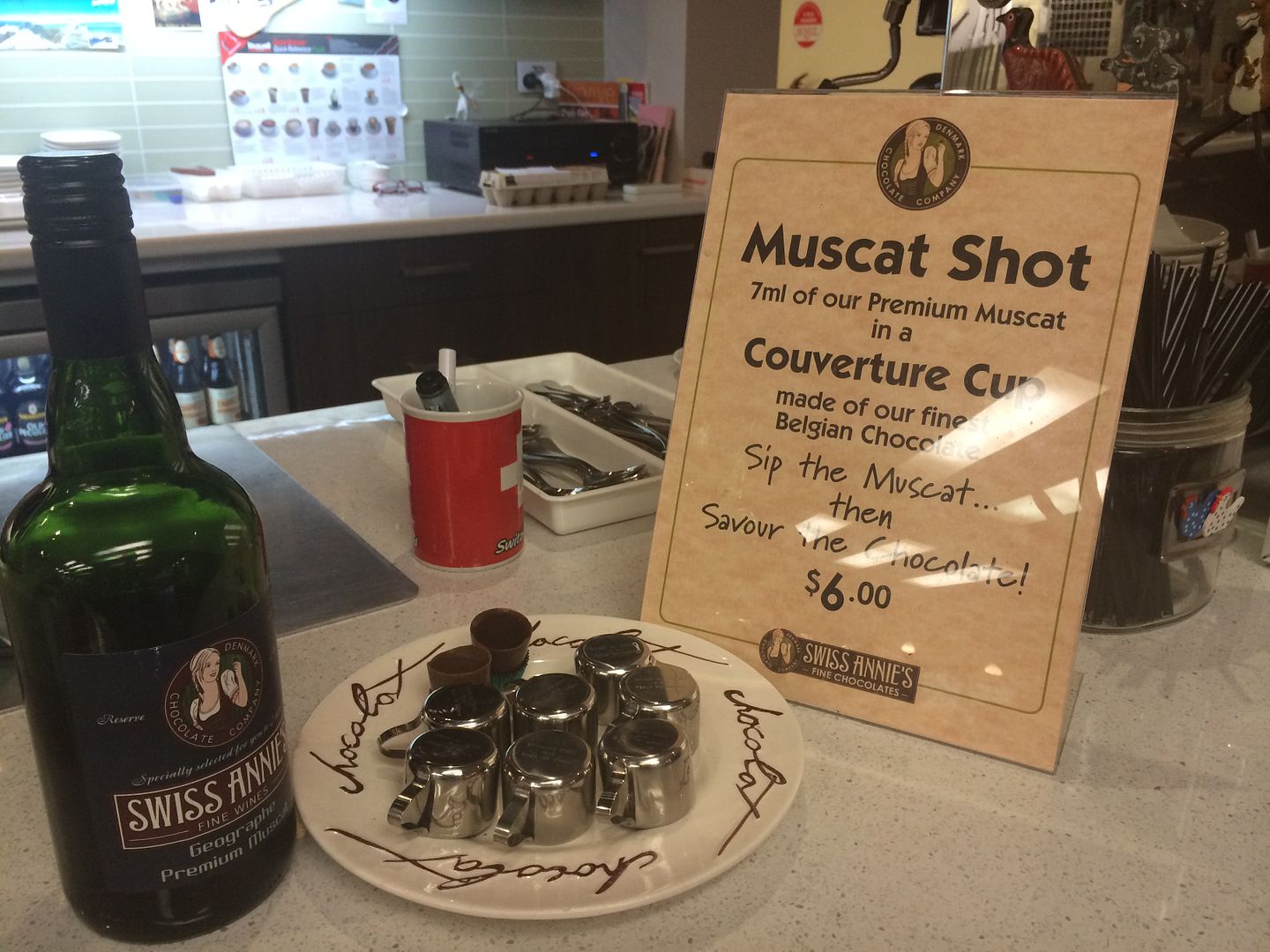 Plenty of choices on the menu's to satisfy any chocolate addict.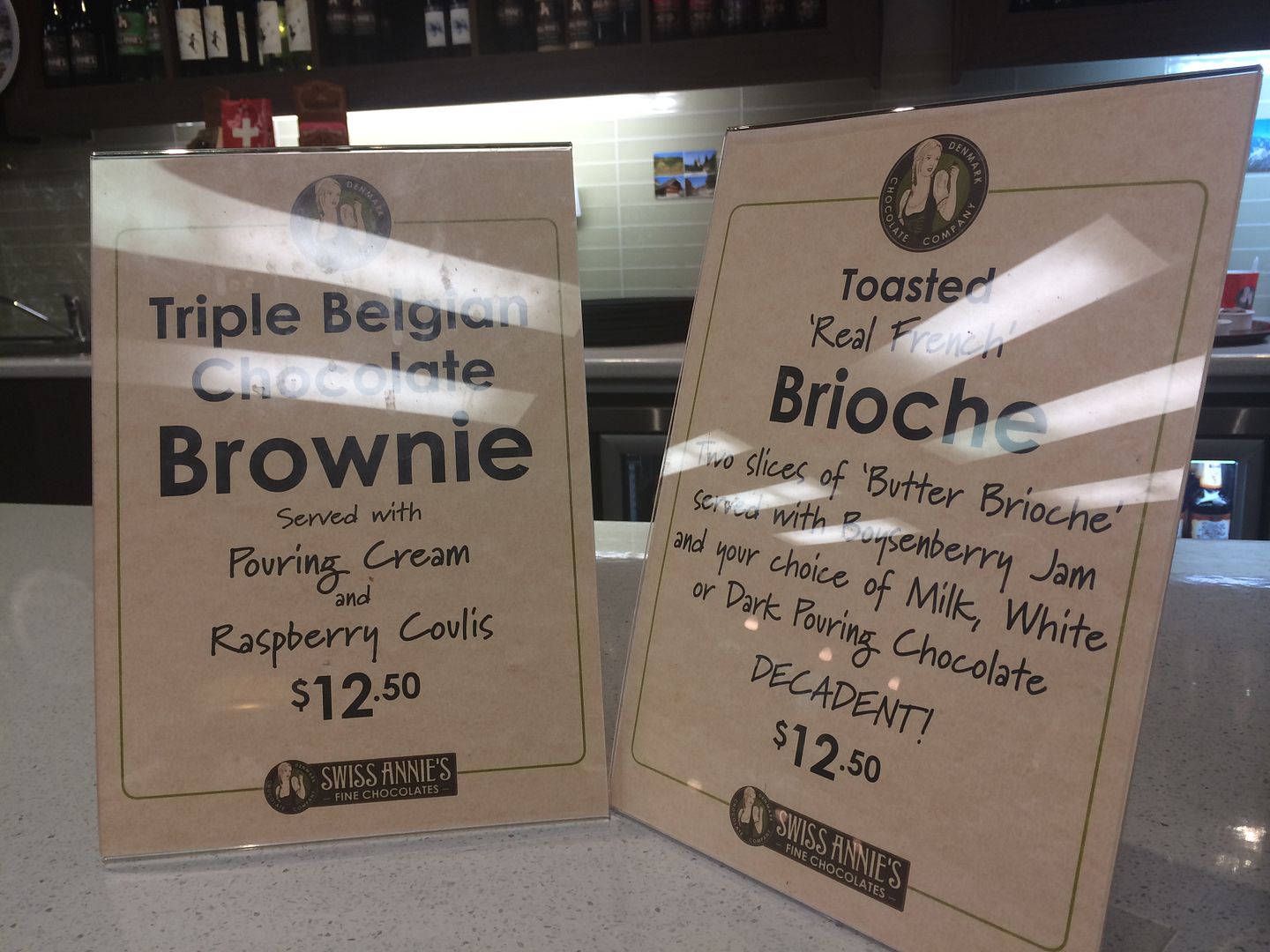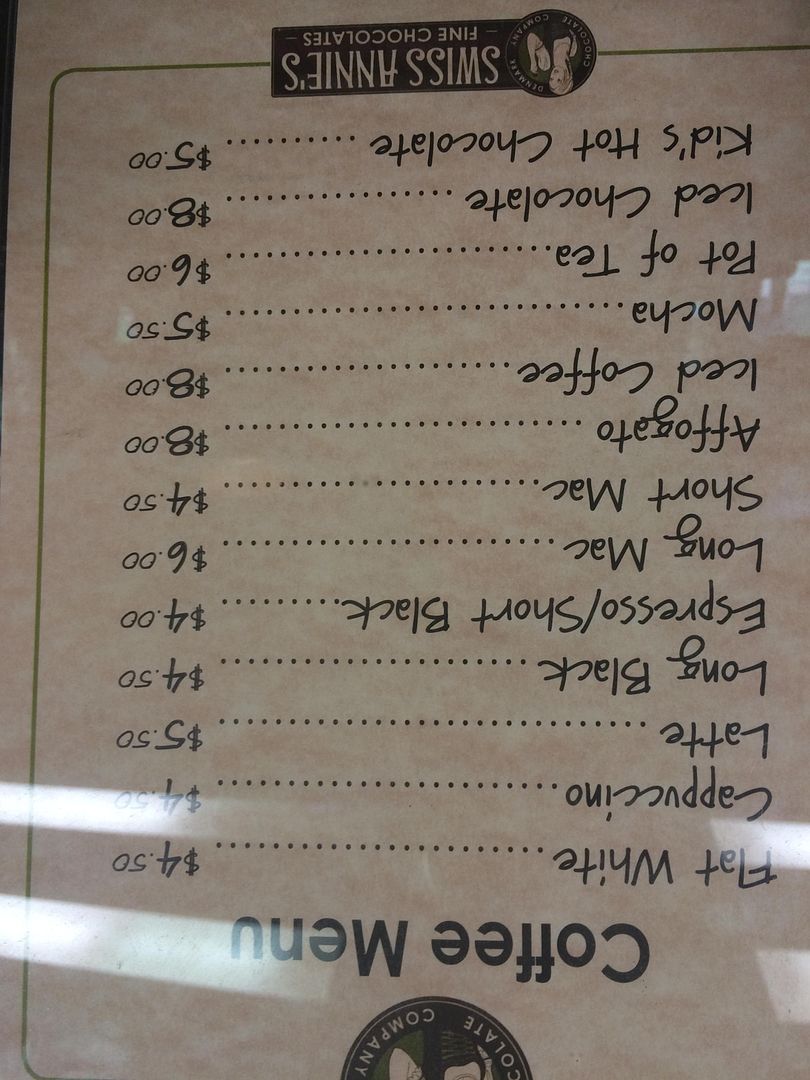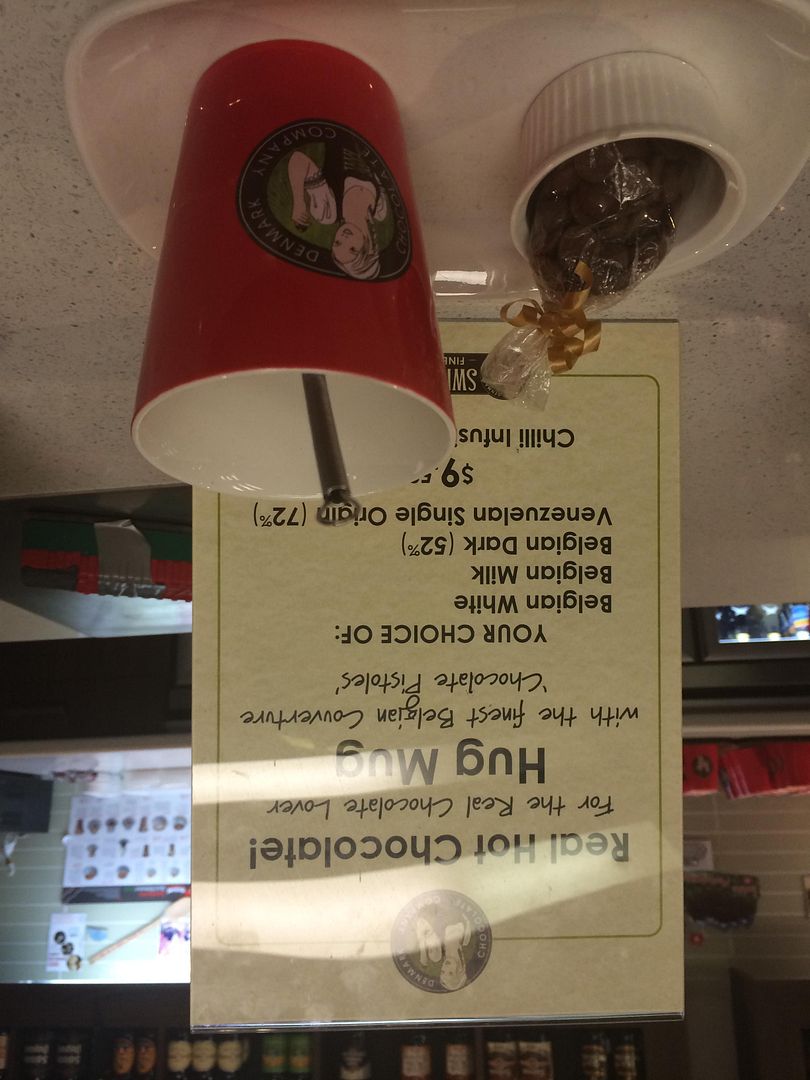 We opted for some choice choccies from the counter for my hubbie - salted caramel, chilli chocolate etc.. with a latte, Mr 5 had a hot chocolate with marsh mellows and I had some freshly made leaf tea. The kids were able to sample various flavours of chocolate drops and chose for caramel and white chocolate strawberry (for my girl!) which were neatly presented in little bags. The kids were warned that they should only eat 1/3 of the bag each day, which helped us out loads as the kids didn't exactly that and savoured their luxury chocolates over a few days.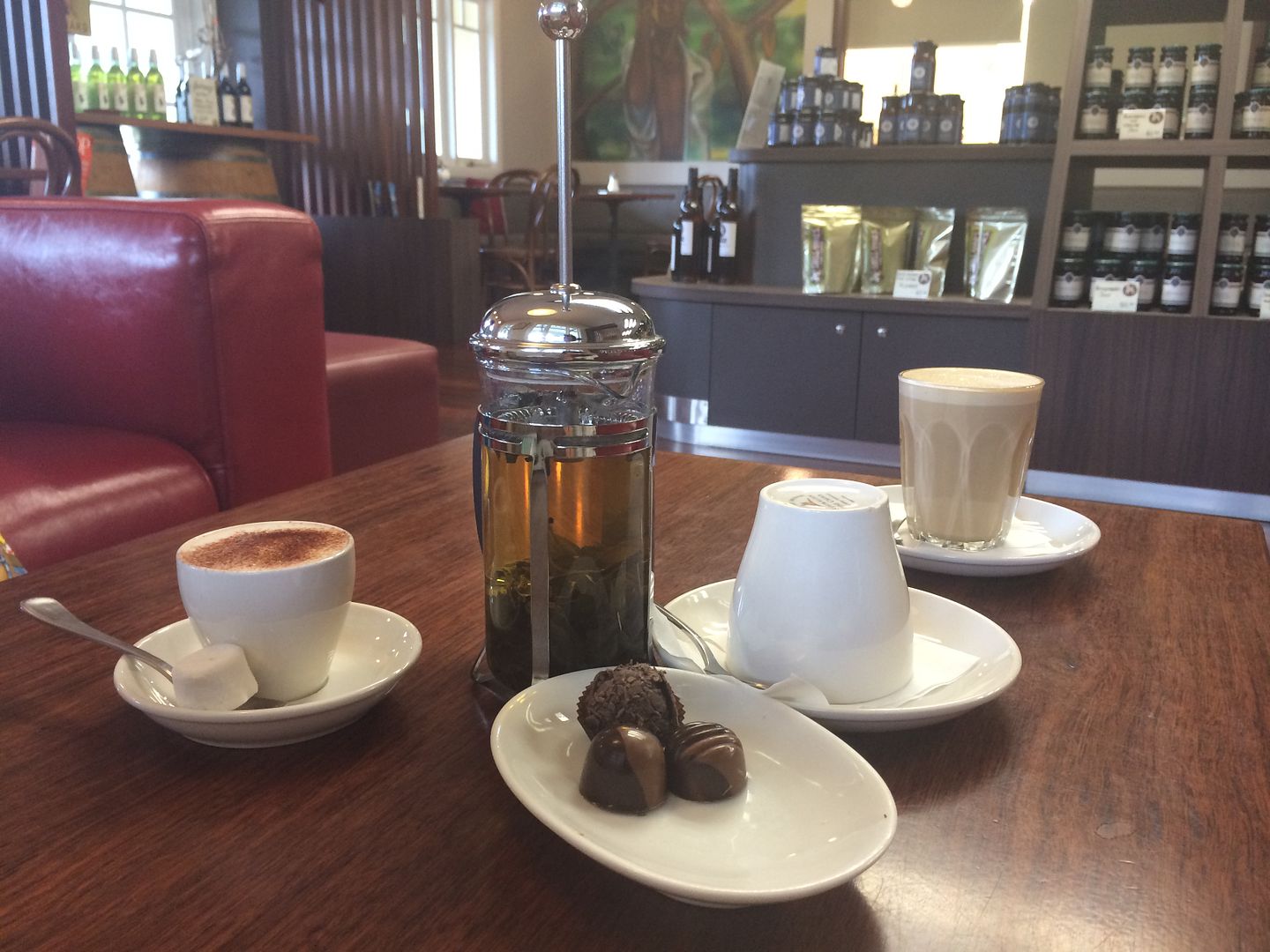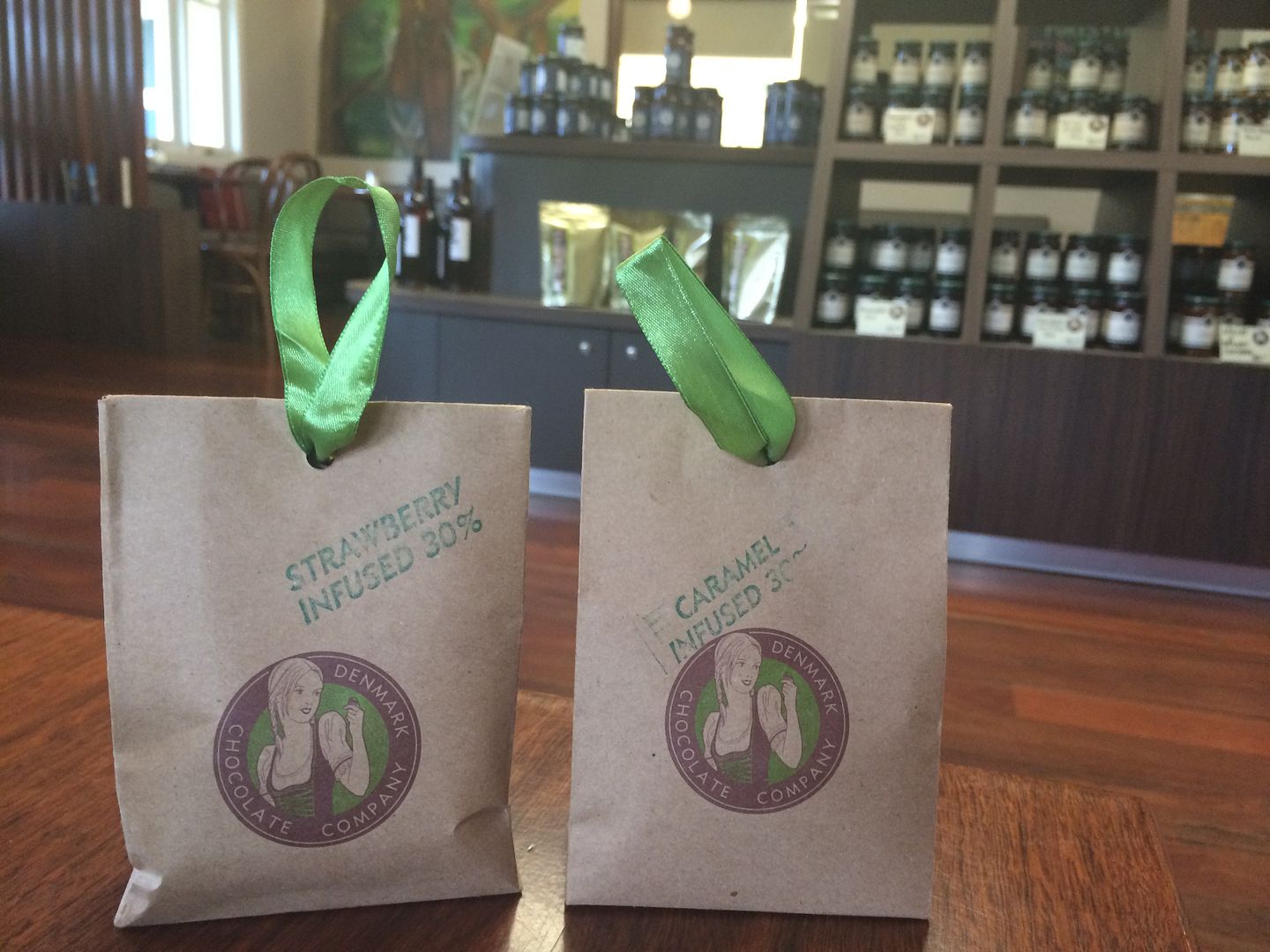 Whilst sitting having our chocolates, hot chocolate, tea and coffee we noticed a book library behind us full of wonderful adult and kids books about chocolate and many other rather interesting books. So the kids were enteratined and we enjoyed an hour at the Chocolate Factory Company Cafe.
The Denmark Chocolate Company
can be found at 2023 South Coast Highway, Denmark approx 9km from Denmark town centre.
Find other things to do in Denmark, WA
Find other restaurants/cafe in Perth