FAB Burgers aka Australian Finest Burgers can be found at Hillary's Boat Harbour on the boardwalk overlooking the harbour.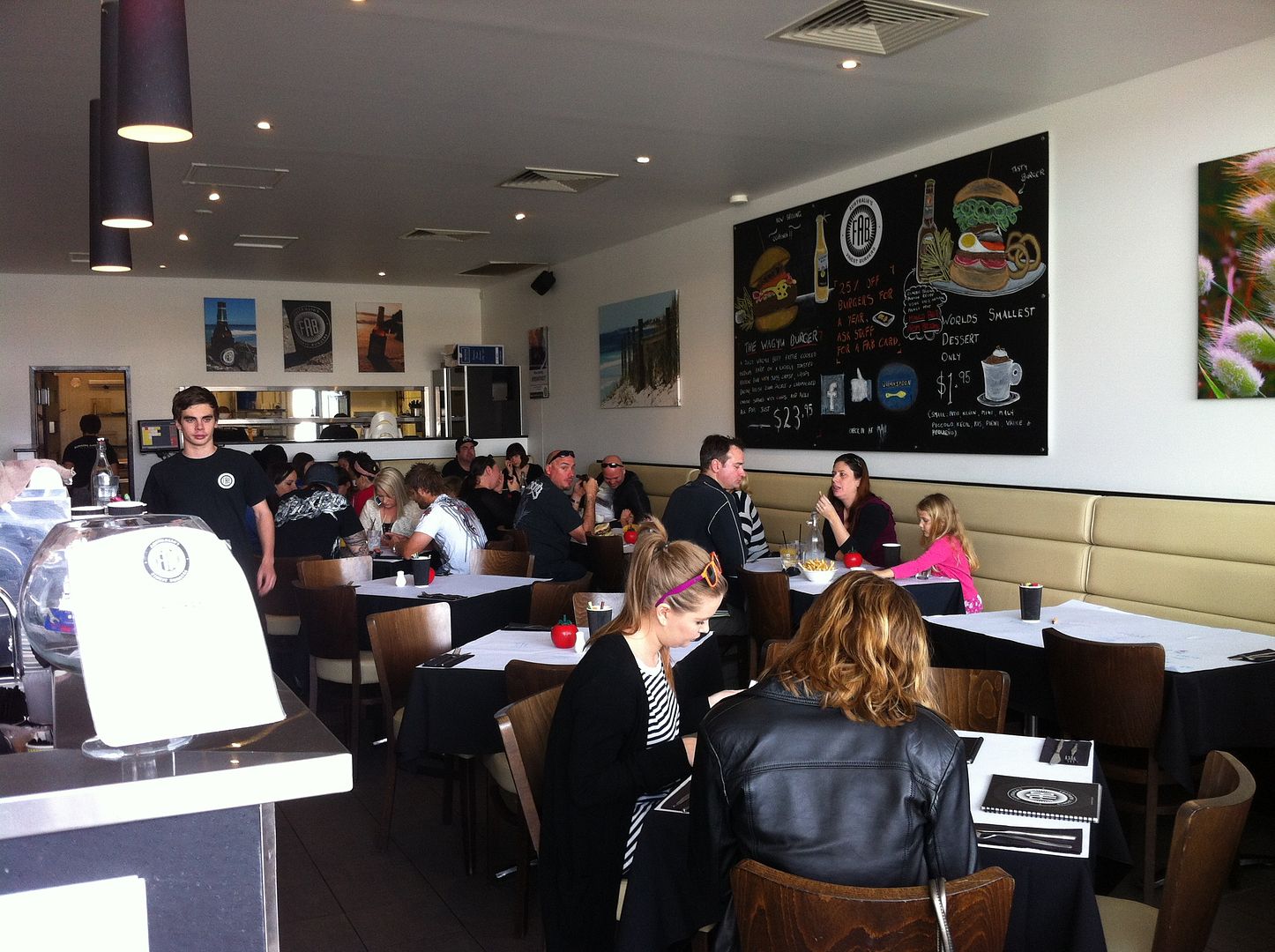 The restaurant is open and airy with tables both inside and out.
There's a nice cosy booth at the back of the restaurant which looked super cool for a large family meal or gathering.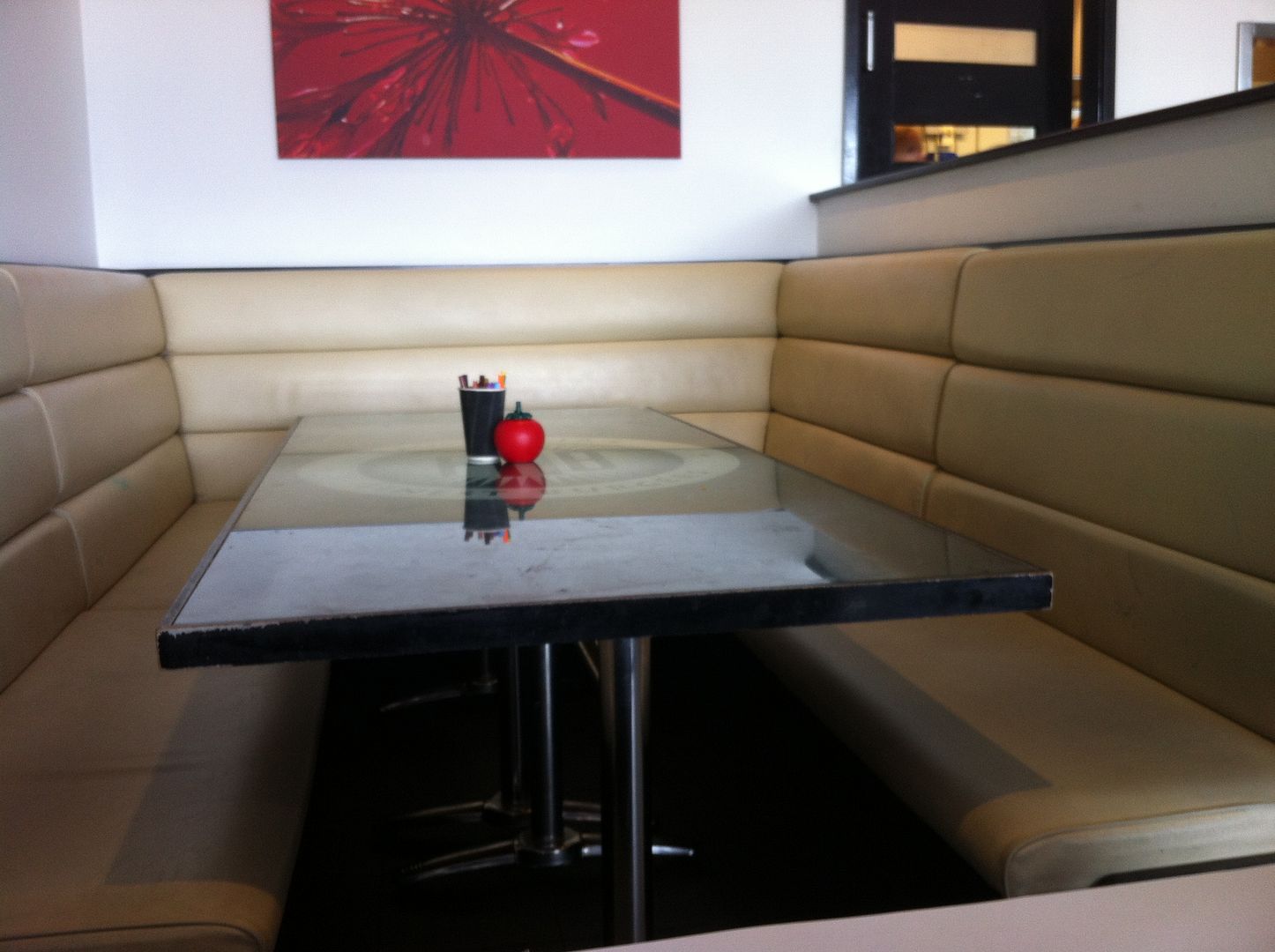 Inside the tables are covered with paper and crayons are provided so kids can draw all over the table top whilst you wait for your food. This kept our kids relatively busy until the food arrived.
There are 3 options on the kids menu - Burger, Nuggets or Fish & Chips for $12.95 each at the time of our visit.

The food service and delivery were both quick and easy.

Overall the food was OK, the kids had fish and chips and the fish was beautifully cooked.


I had a deconstructed Aussie Beef Burger without the burger. There was no mention of a Gluten free option/bun so I asked for it without the bun as I was allergic to gluten. Didn't realise until we went to pay and saw a sign next to the till that they do gluten free burgers...would have been nice of the waitress to tell me that! Half way through the meal i realised they'd missed off the beetroot so I asked and a small pot of beetroot was delivered quickly.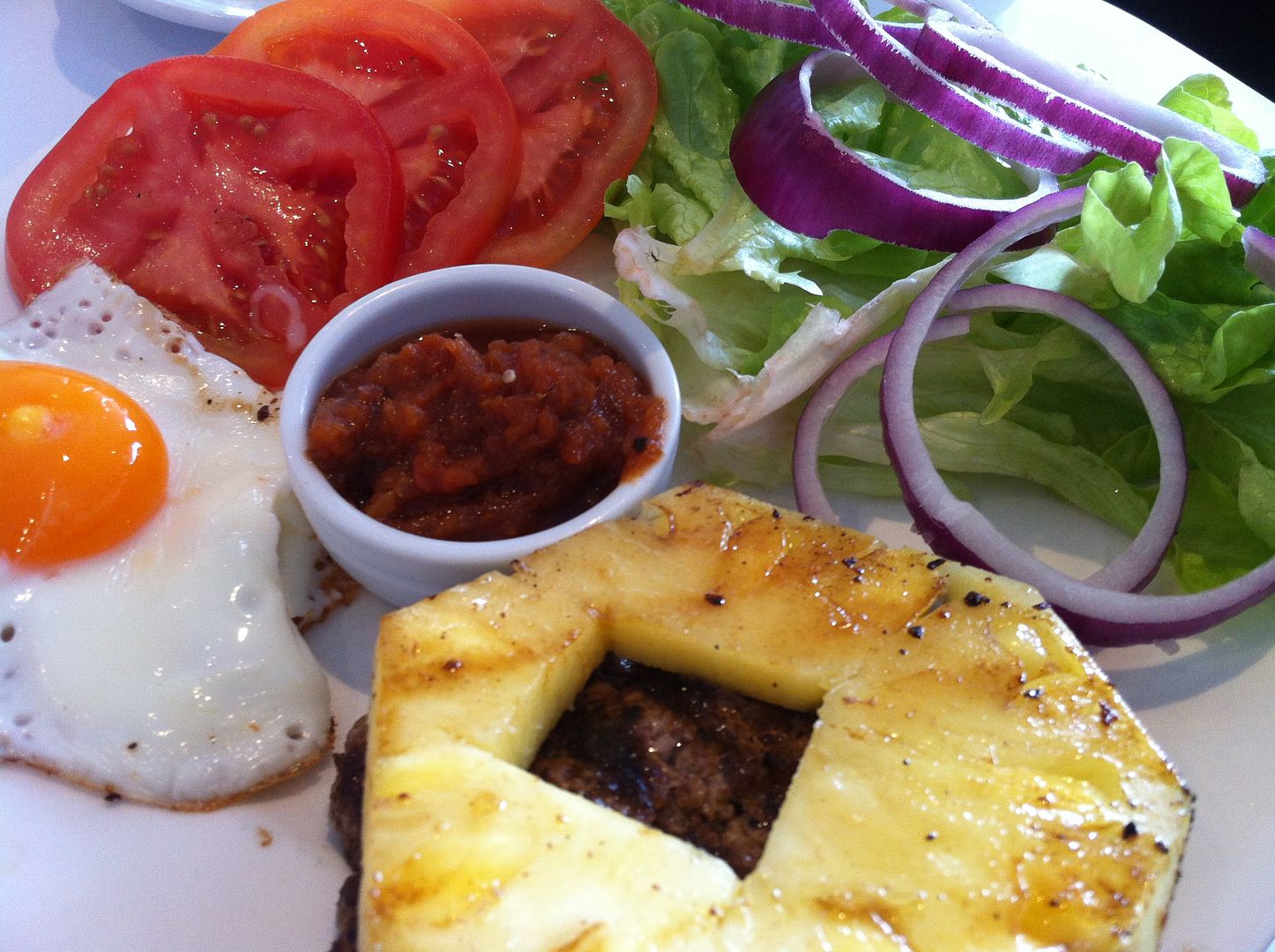 The Daddy Burger ;-)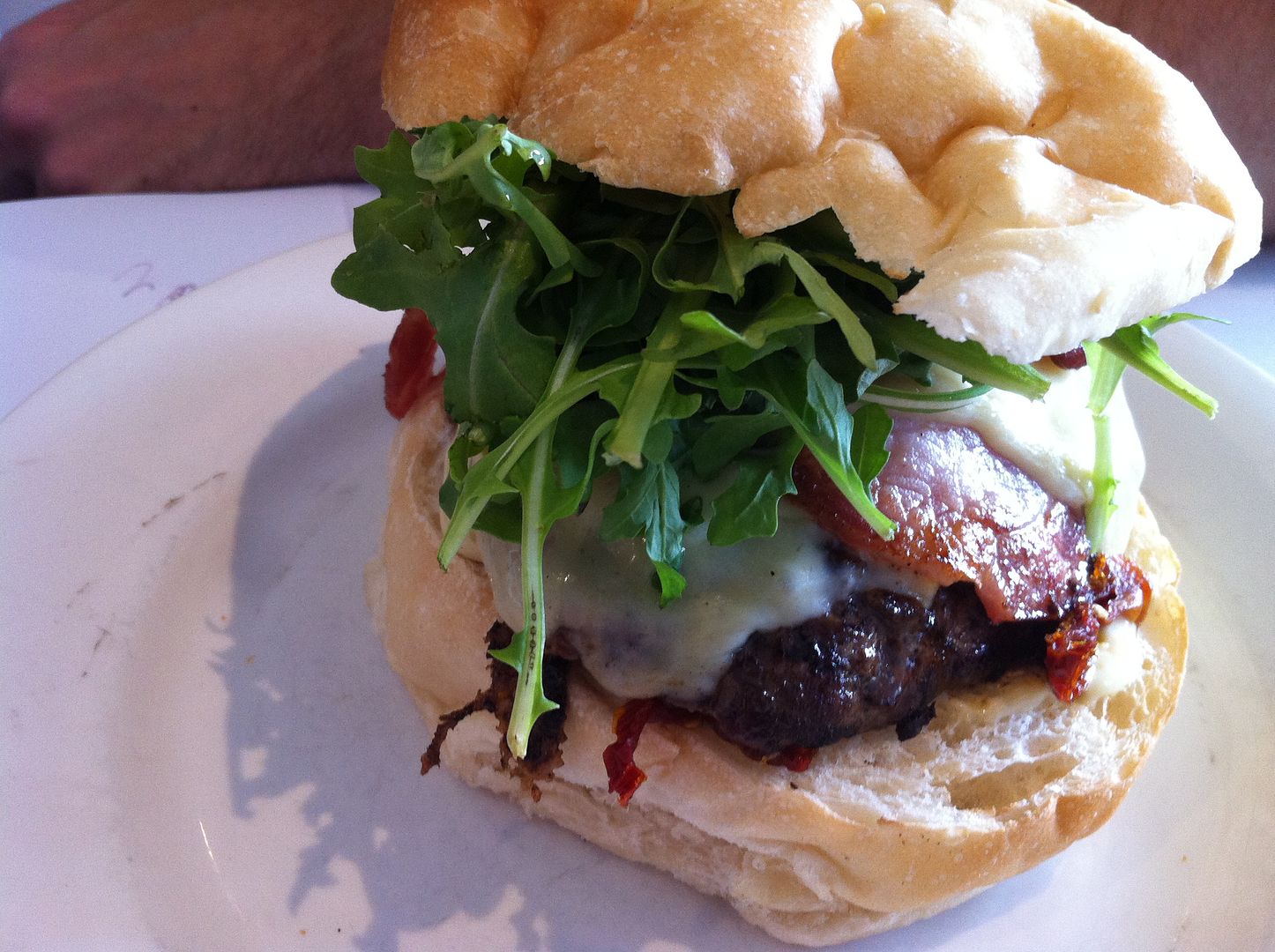 The actual beef burger was quite dry and fairly bland. The chips were quite salty especially for the kids. So a fairly average and OK place to go for burgers but not overwhelming considering they specialise in burgers!
Find other kid friendly restaurants in Perth