Trampoline Playgrounds have proved to very popular in the Eastern States for quite a while now but we have been deprived of such a thing in WA… until now. Three brand spanking new centres (all unconnected) are set to open in Malaga, Wanneroo and Cannington in the coming weeks.
The first to open its doors is Flipout Trampoline Arena in Malaga.
Entry to Flip Out is based on an hourly rate. 1 hour of jumping will set you back $14 which each subsequent hour costing $12. A half hour jump session is available for $10. During term time they offer a Mums, Dads and Bubs special which is $10 for 2 hours.
Before you can jump you must sign a waiver agreement and anyone under 18 will need a parent or guardian to sign on their behalf. Anyone under the age of 18 must be accompanied by a parent or guardian. Socks are required and you are able to purchase them if you have forgotten to bring along your own.

On entry you are given a coloured wristband which has the time of entry written on. Once your time is up you'll be asked to leave the trampoline areas although you are still welcome to use the facilities of the café.
There are no age restrictions to jump. Children are welcome to go along as soon as they can walk.
Currently there are two trampoline arenas available at the centre although they do plan to add Olympic Trampolines and a foam pit in the coming months. Each arena is fully supervised by staff members who are there to make sure everybody jumps safely.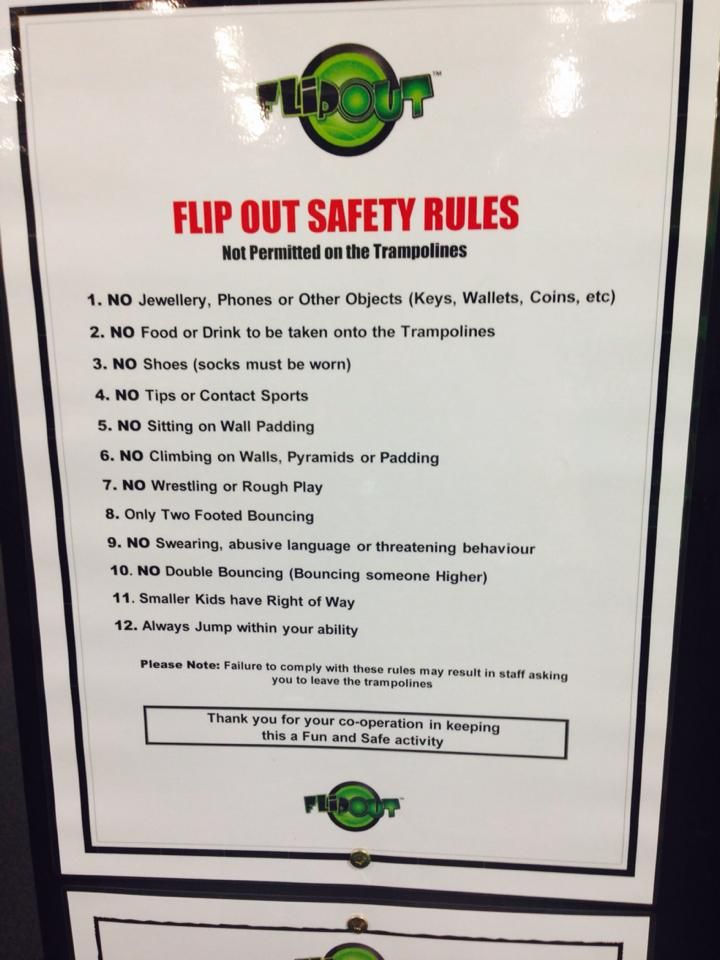 The main trampoline arena is more suited to older children and adults. It is a huge 600m square and is made up of a multitude of trampolines and has two central 'pillar' areas to bounce off.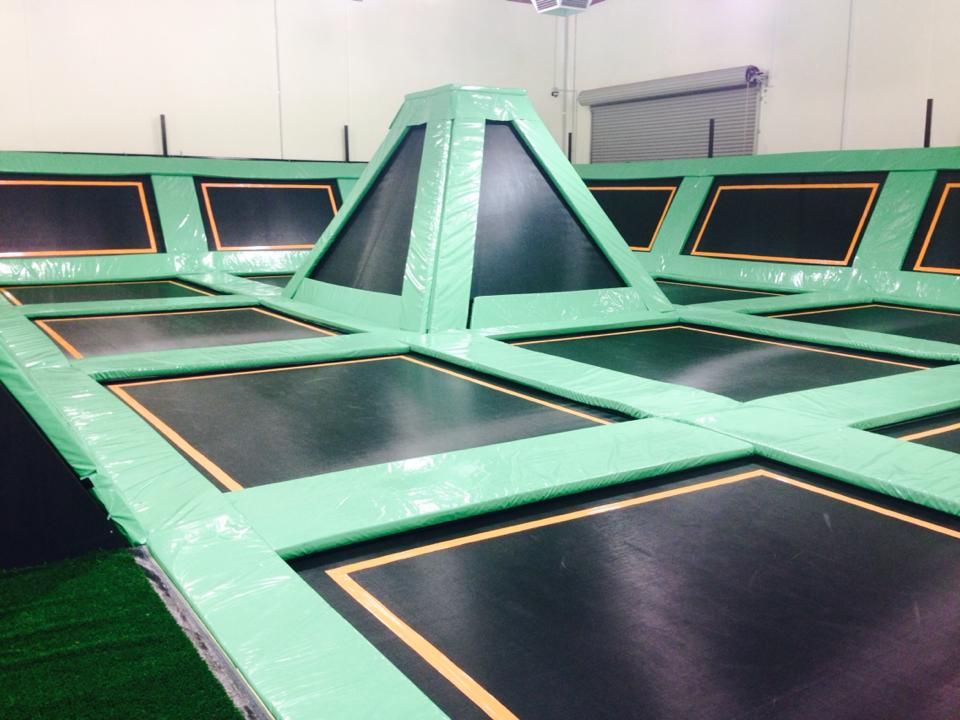 The smaller trampoline area is more suited to younger children. It is made up of several trampolines and a foam pit. It is enclosed via netting meaning parents are able to supervise their child without having to enter the enclosure.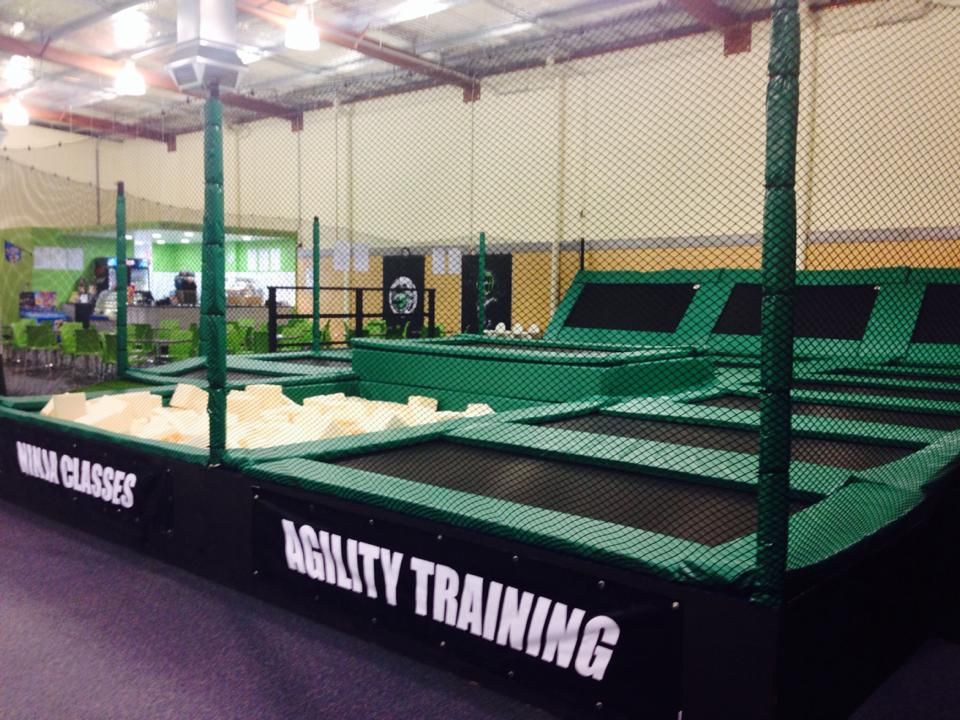 Flipout has a café area that serves a range of hot food and drinks that I feel are quite keenly priced. Food on offer includes chips ($3), Chicken burger ($5), hot dogs ($3) and toasted sandwiches ($4.20). There are several high chairs available.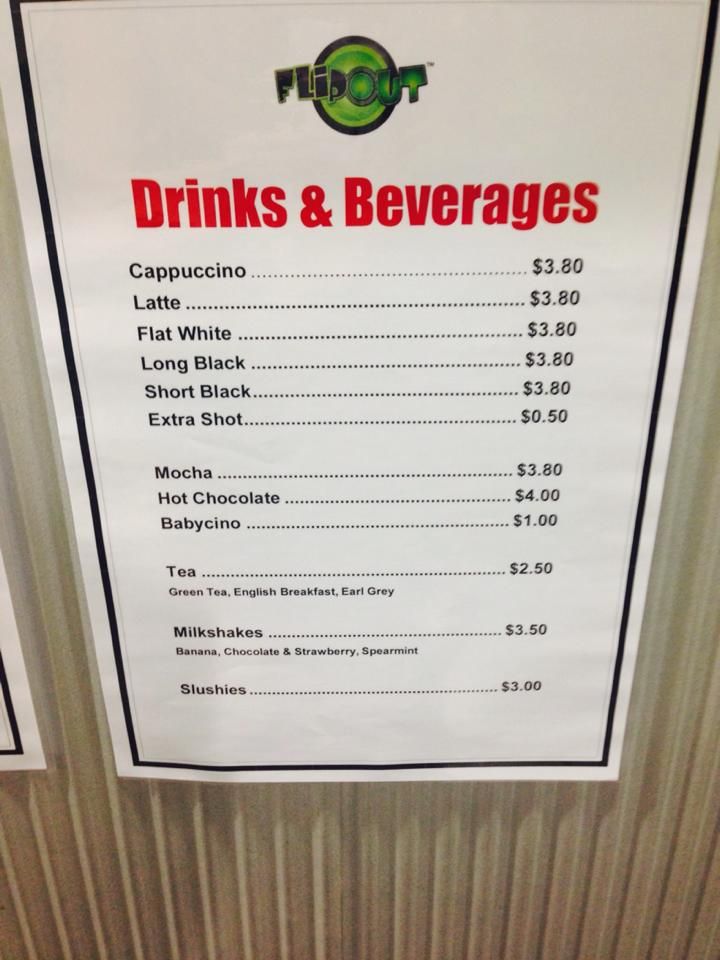 The café is designed in such a way that you can sit back, relax and enjoy a coffee while keeping a watchful eye on your child is bouncing around in either of the trampoline arenas.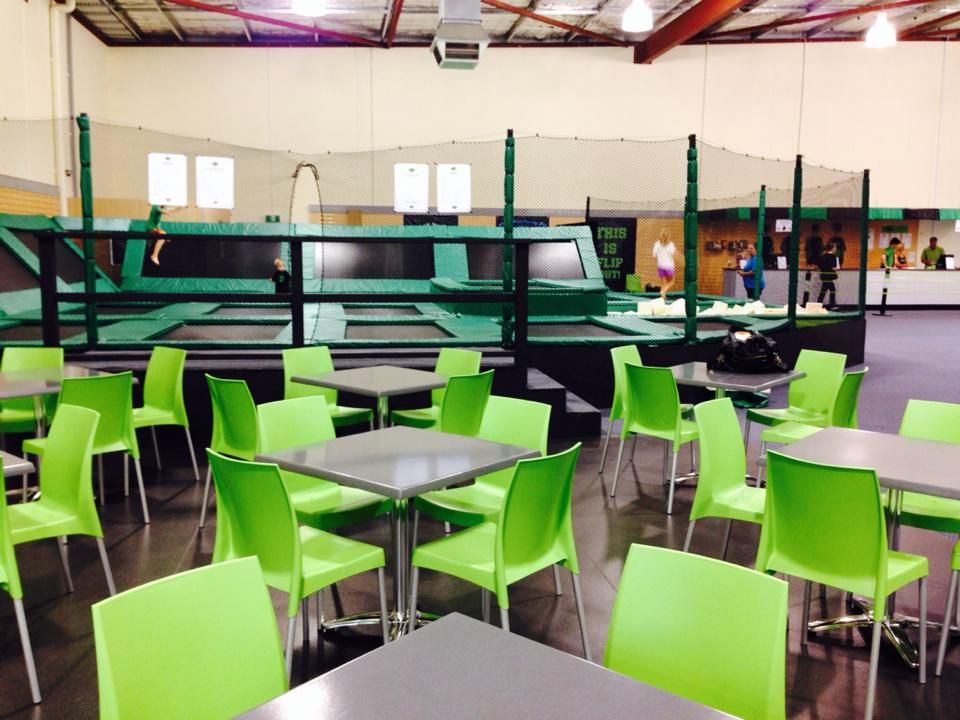 If you are looking for a more formal trampolining experience for your child
Flip Out also offers classes. Their Little Ninja's class, for children aged 4 – 14 years, is for those who might want to 'flip, twist and move like a real ninja'. Each lesson is $14 and runs for an hour. Sessions are held 8am on Saturdays and 4pm and 6.30pm on Mondays and Wednesdays. If you want a piece of the action, Flip Out offers classes for adults too. Flip Out also offer birthday parties starting at $390 for 20 guests. See their website for more details.
To find out more about Flip Out Trampolines visit their website or Facebook page.
Flip Out Trampoline is located at 1968 Beach Road, Malaga.
Open hours are Sunday to Thursday 9am – 9pm and Friday to Saturday 9am to midnight.

Find more places to visit with kids in Perth