Review by Penny Butler
Aerial Fun is an indoor trampoline centre located at 1/1968 Beach road Malaga. There is no minimum age to jump, so its suitable for all ages.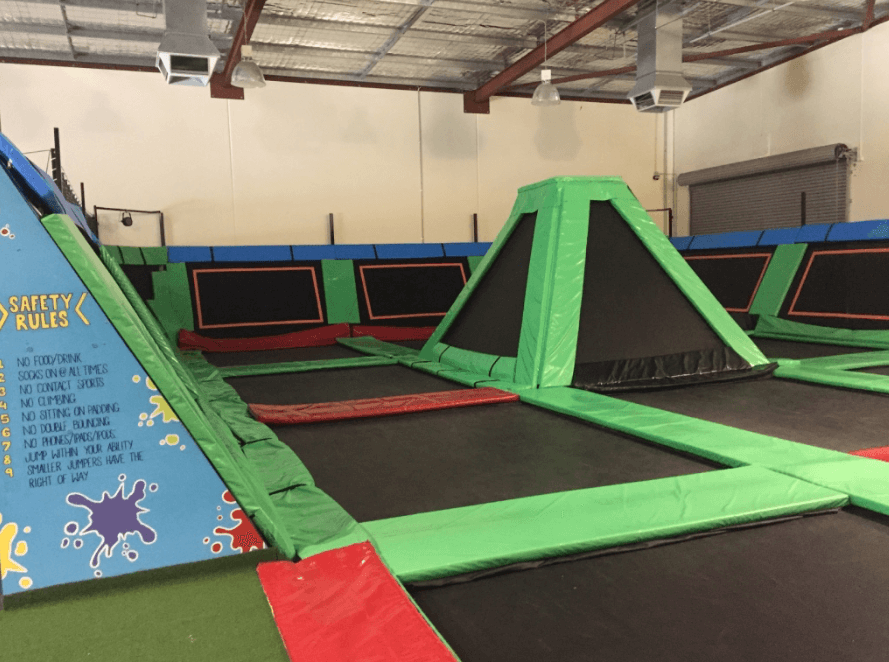 They have 3 seperate trampoline areas, one is the "large arena" which is for children 7 and over. Its over 500 sq metres of interconnecting trampolines with 2 large triangle vertical trampolines in the middle in which we watched some older children use these as spring boards to do some flips off.
There is a Junior trampoline area which is for children 7 years and under, complete with a foam pit. My 3 year old daughter loved the foam pit and its not too deep either, which meant she could stand up if she had trouble getting out and I didn't have to jump in there to rescue her. The best part about the junior area was that is was fully enclosed with netting and you could sit down at the cafe, which is situated right next to it, and enjoy a coffee while watching from the sidelines. The coffee was good by the way! parents are also allowed inside this area with the younger children and as we were leaving there were a few parents in there with little ones around 12 months old.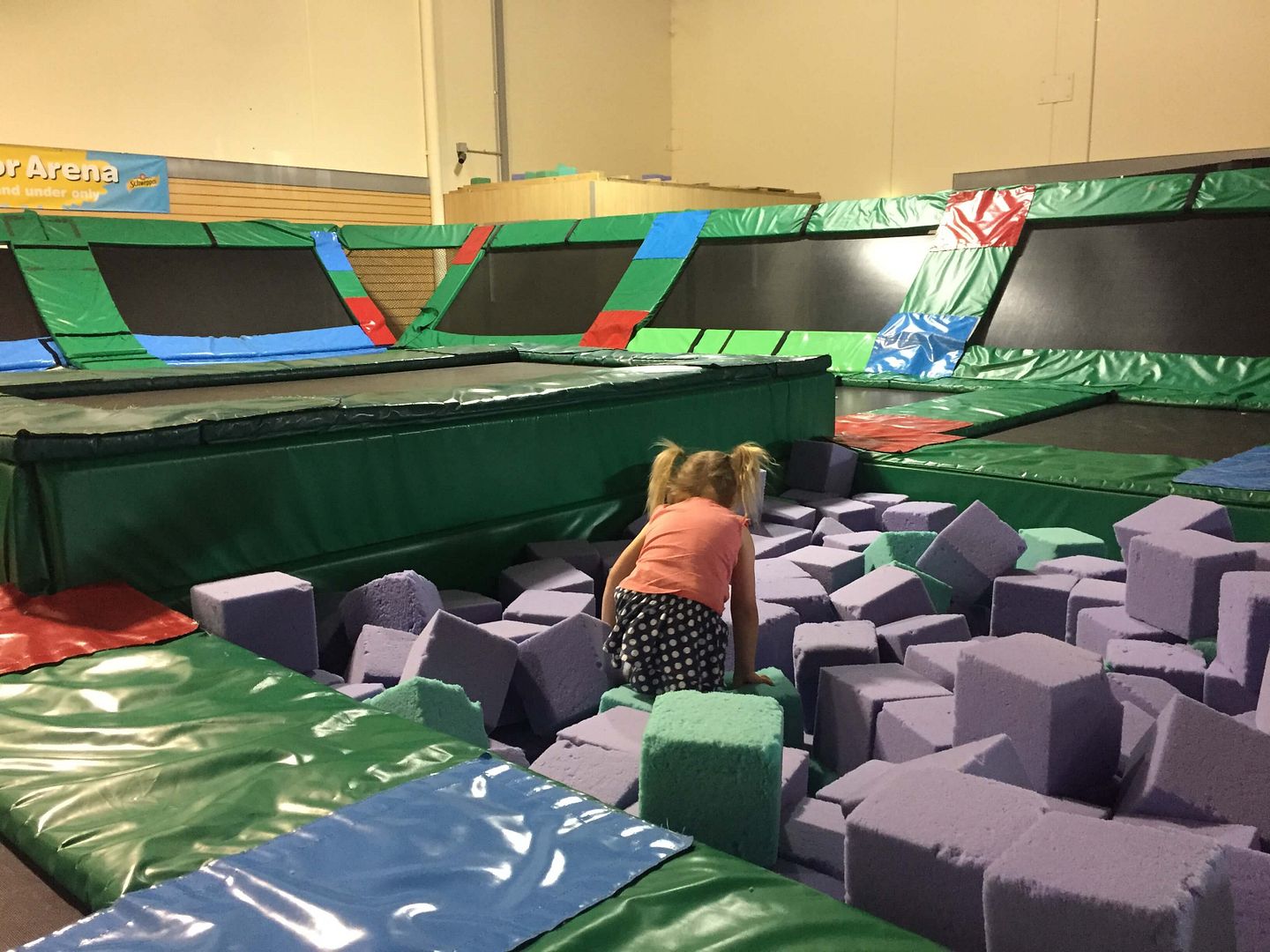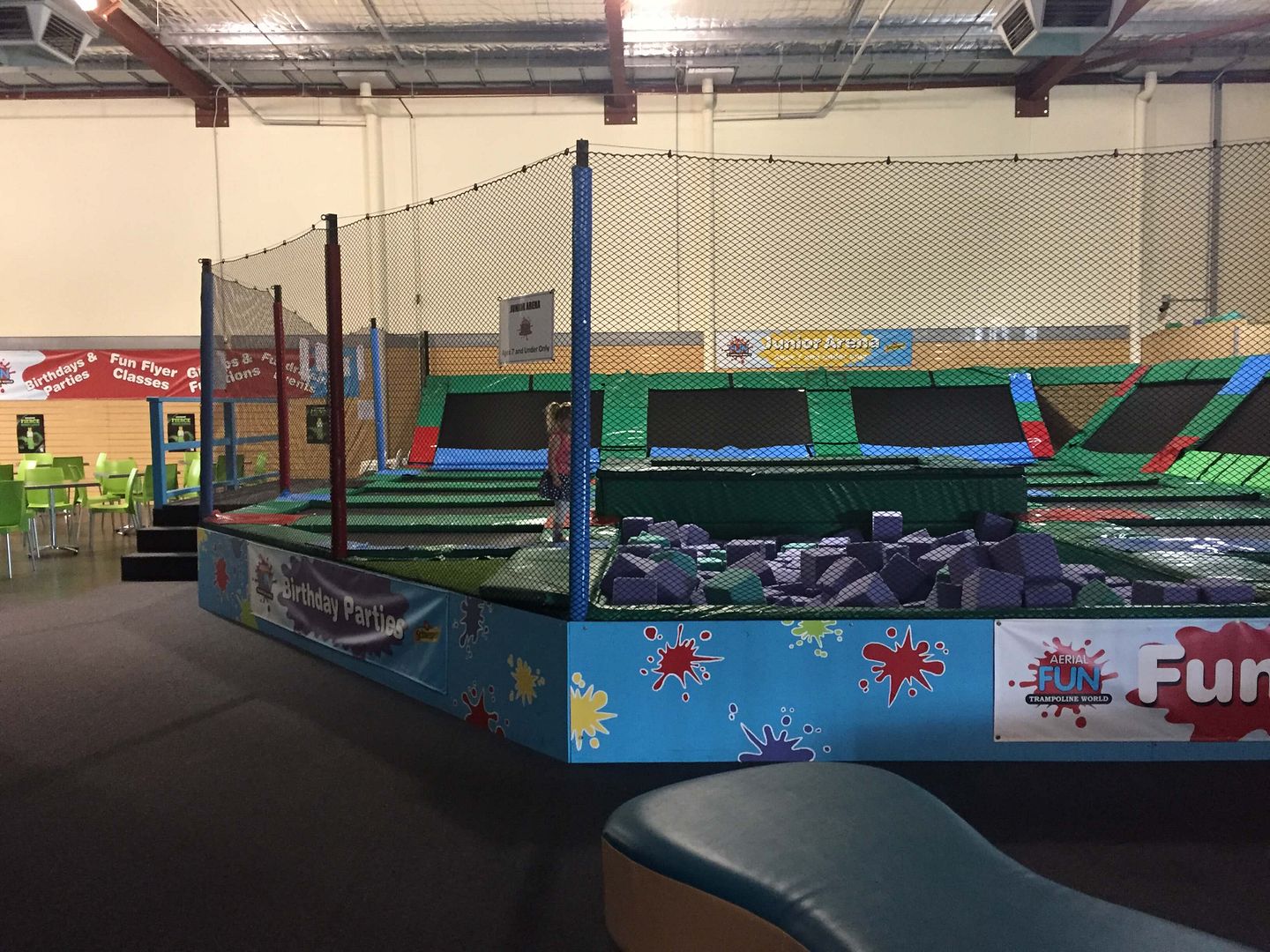 There is also a smaller basketball trampoline area, complete with a basketball hoop and basketballs.
They do have a cafe on premises and they don't allow you to bring your own food but you can bring in your own water as all that jumping is thirty work! They have a small selection of cakes, muffins, jelly cups and ice creams available to purchase as well as lunch options (prices averaged about $4 for chips, hotdogs, sausage rolls, pies etc but also offered toasted sandwiches for $5) and a range of drinks, my daughter thought the baby chino was pretty nice also.The Larger Arena is not visible from the sidelines because its surrounded by black tarp, so unless you have older children or wish to get in there and jump along with them, you won't be able to just sit and watch from the cafe area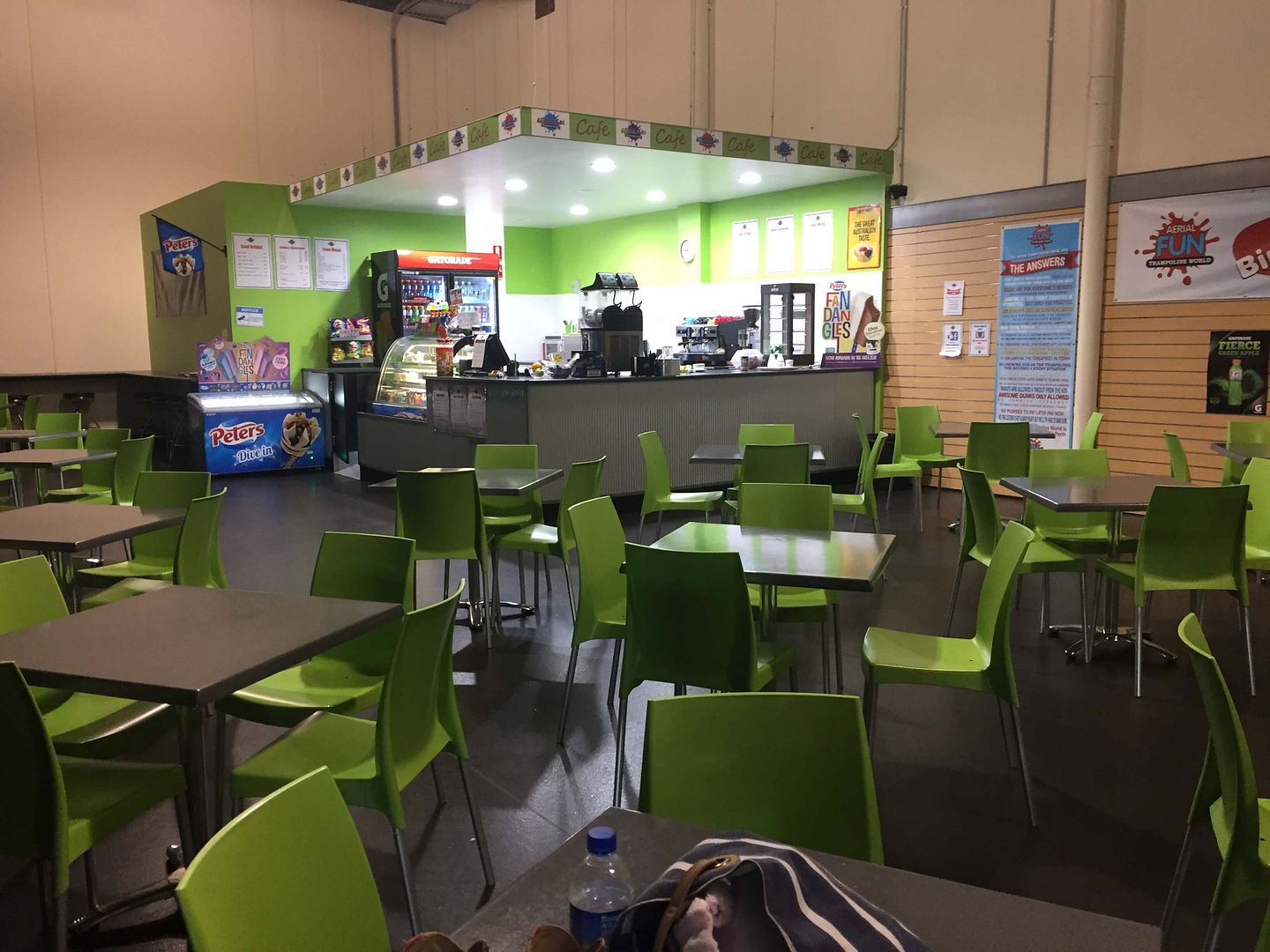 Their opening hours are:
Monday - Thursday - 9am - 6pm
Friday - 9am - 9pm
Saturday - 9am - 9pm (changing to 6pm effective 1st December)
Sunday - 9am - 6pm
You need to bring your own socks but if you forget, they do have some for sale at the front desk.
The cost for jumping is payed by the hour with the first hour being $15pp and each addition hour at $10pp.
They offer an early bird special for the 9am - 10am session which is $10pp but must be booked online.
For those of you with younger children they offer a junior jumper (5yrs and under) special, valid for school hours only (9am - 3pm) which is $10 for 2 hours or $15 for parent and child to jump together for 1 hour.
kids under 12 months are free with a paying entry.
They do recommend online bookings as they can only let in a certain amount of people per hour. Walk ins will be accommodated for, only if there is availability. We got there at 9 am and were the only ones there for the 1st hour.
They also offer a range of birthday party options. Please see their website for the available options, www.aerialfun.com.au
Beginning in the new year, after school holidays are over, they are going to offer fun flyer classes which is a structured 1 hour class developing balance, coordination and trampoline skills. This program will be run during term for children 6 - 12 years old.