We've always loved Jamie's Italian in Perth and I think I'm going to love it even more before school goes back as kids 12 years and under eat free lunch and dinner from 1st - 16th July 2017! Yep you read that correctly and I've read the fine print - the only catch is there must be one adult dining per two kids meals and the adult must order a main size pasta or main, easy!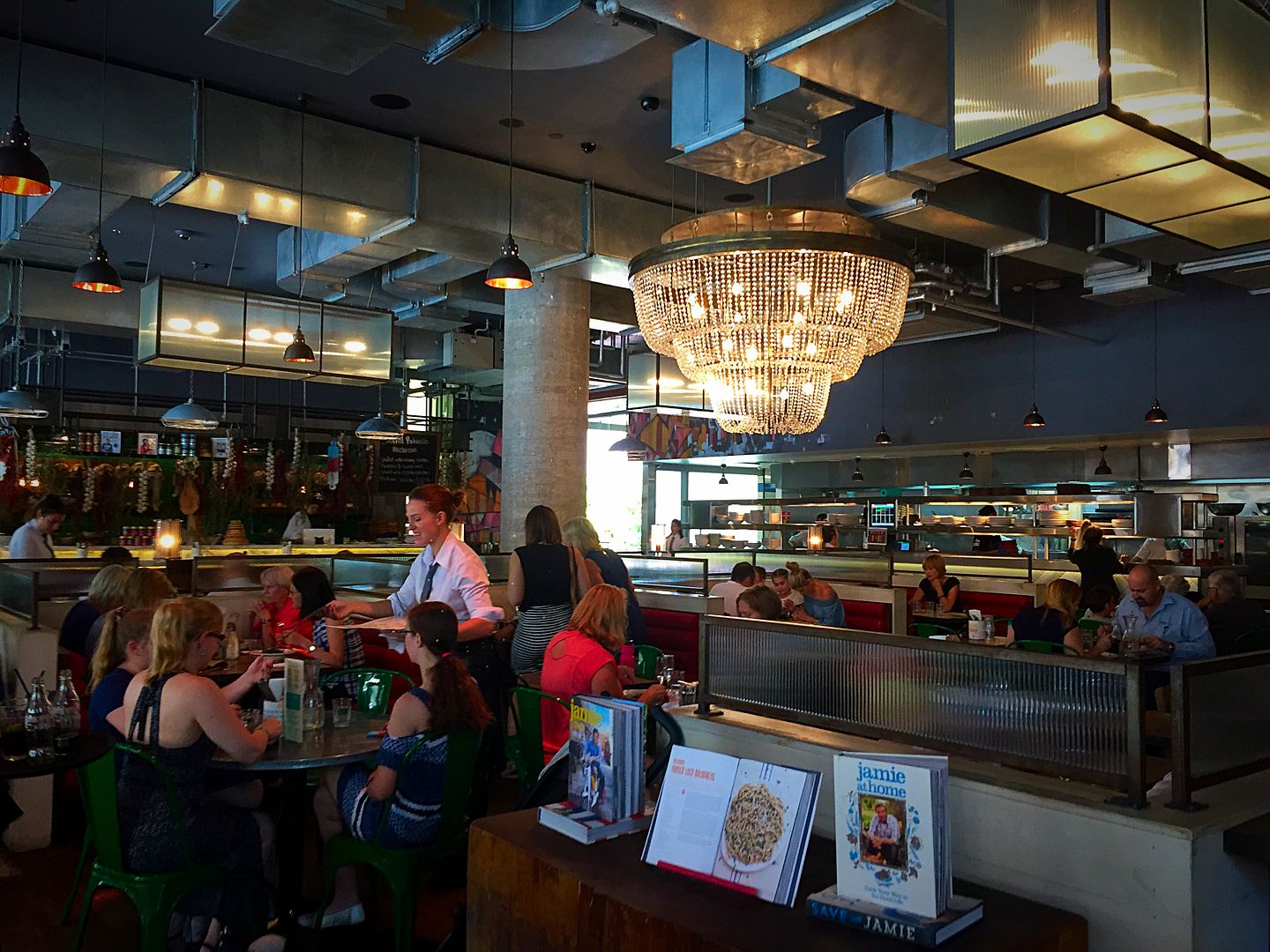 There's six tasty options for the little ones – chicken skewers, beef burgers, pasta bake, spaghetti and meatballs, salmon or a picnic box!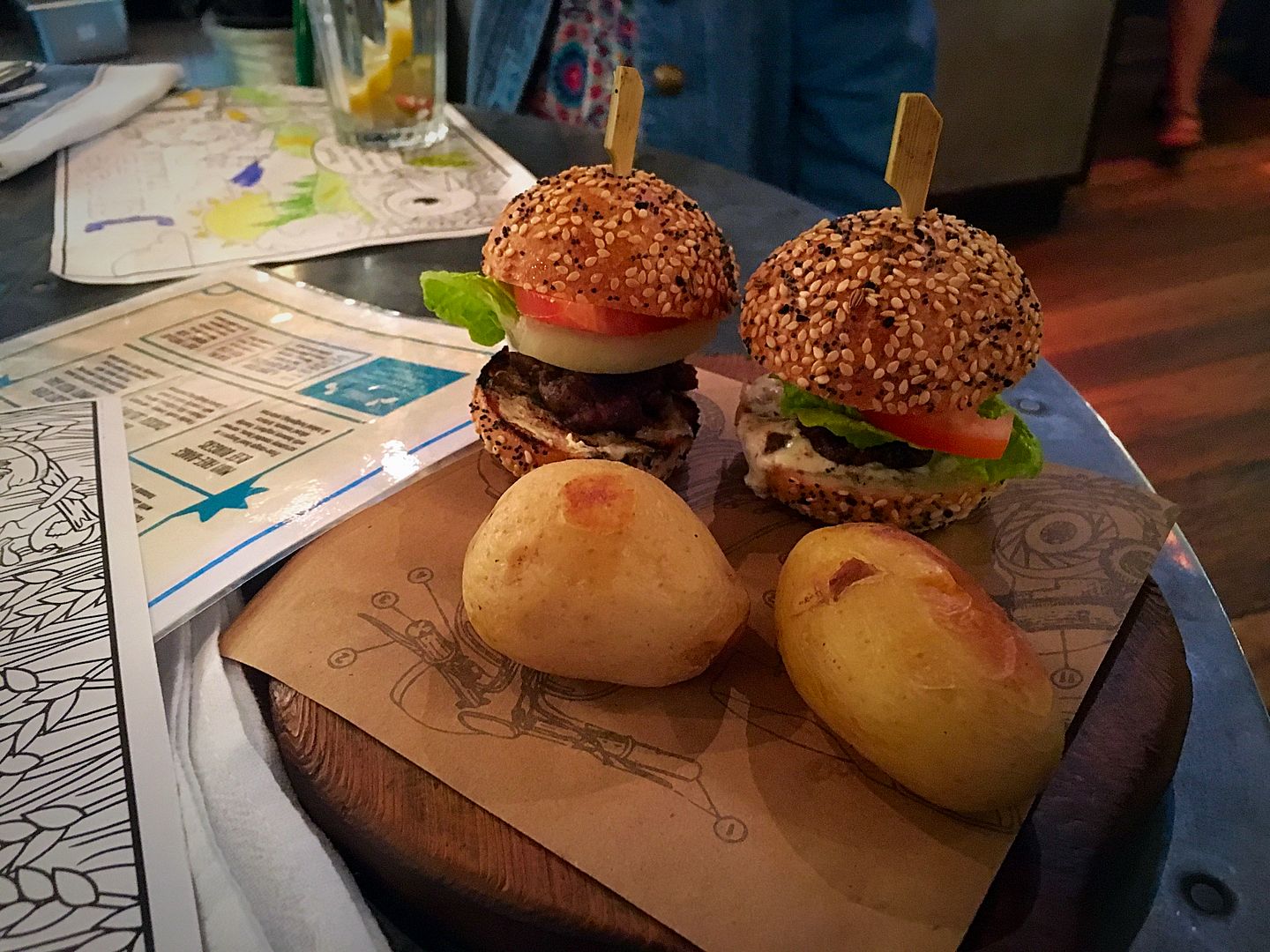 Burgers
Salmon
My kids love anything that comes with potatoes/chips so on our last visit they got the 'Happy Chicken Lollipops'. I must admit I pinched one and it was delicious – the chicken was really tender and the side of potato (note, not potatoes) was beautifully baked.
All the kids meals come with a side of 'shake-me salad' (salad in a mini mason jar that needs to be shaken up before eating!) and a drink!


Juice isn't the only option the kids can also get a glass of milk or unlimited fruity water!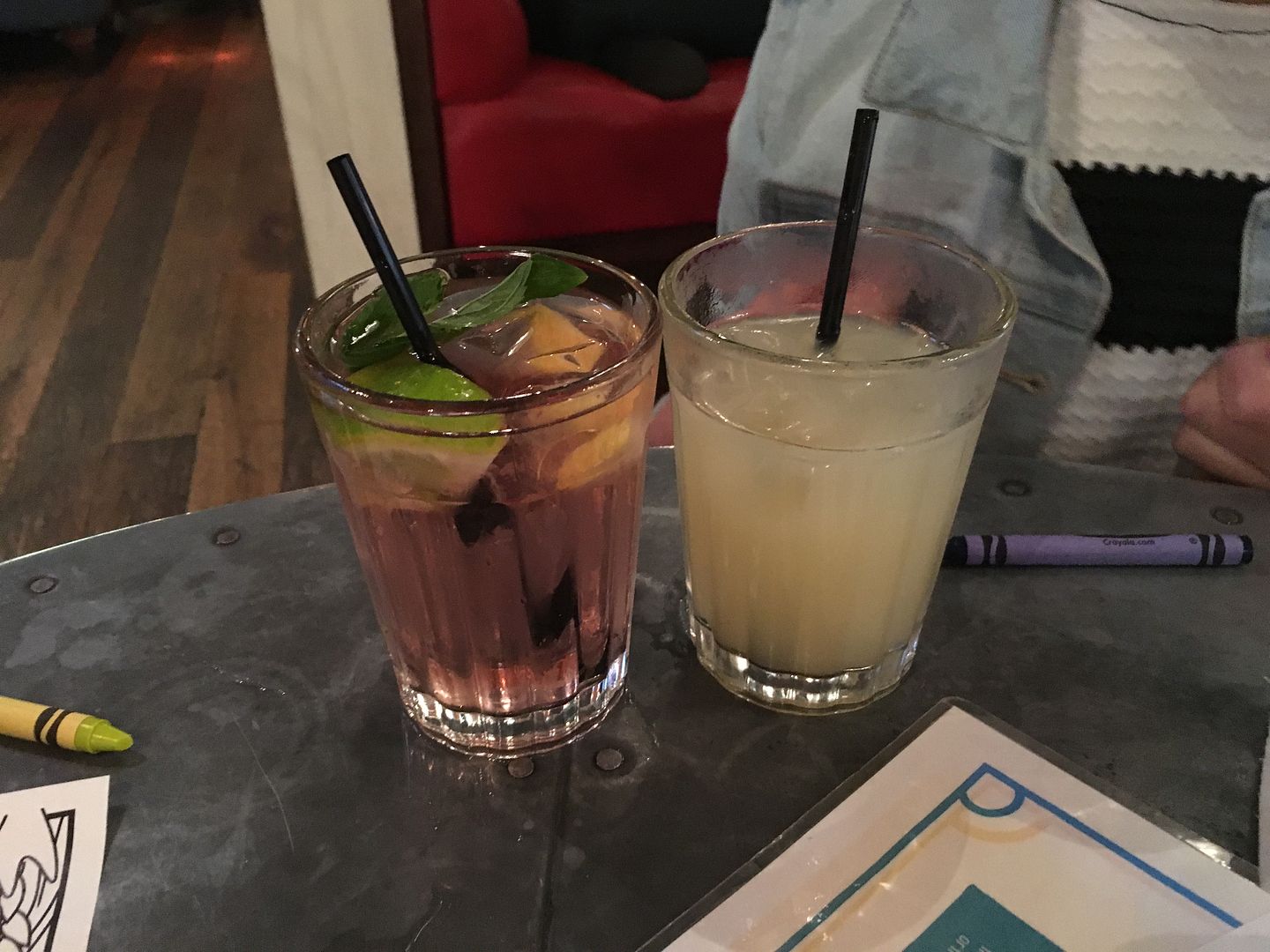 The school holiday offer includes dessert too.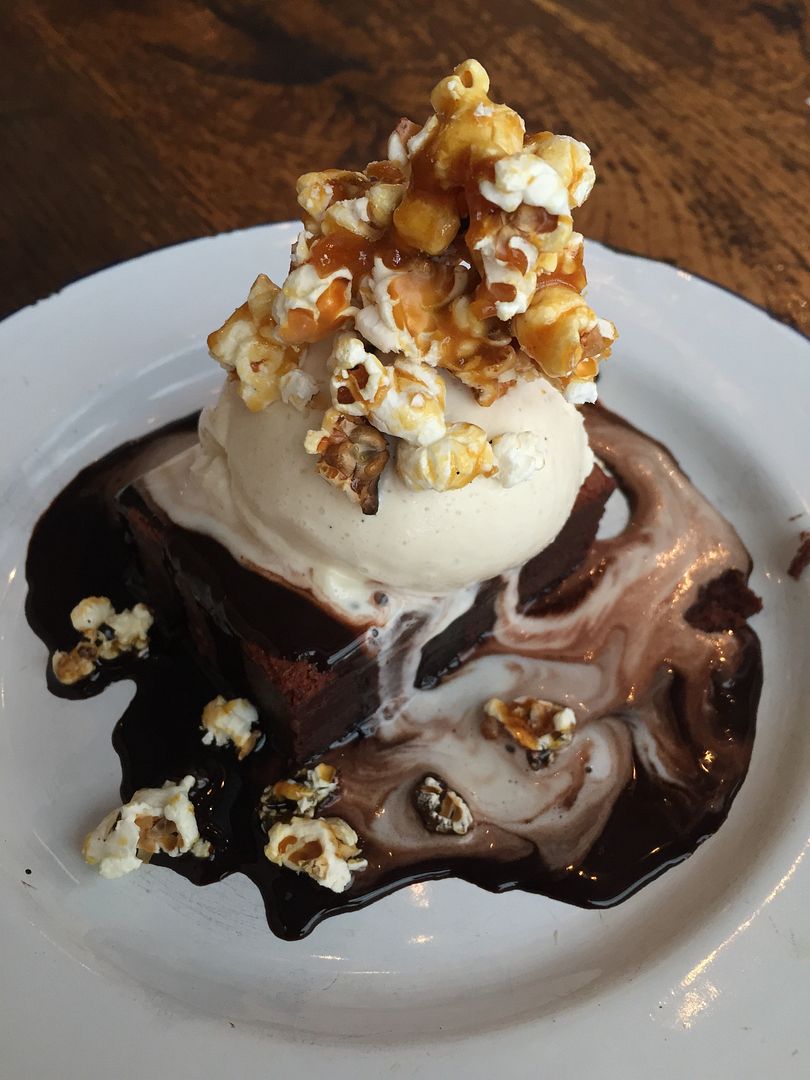 When I first visited back in 2013 they didn't take bookings for under six people but now they do which is good if you don't have time to wait around. We went for a weekday lunch and it wasn't too crowded, plenty of room for the kids to get up and down and change seats at least three times before their meals arrived. And because it's such a big space it's certainly not a quiet dining experience which I like when I'm eating out with the kids.
High chairs are available if you need one and plenty of colouring-in on hand. We didn't get a viewfinder to see the kids menu but I did spy a couple around the restaurant so maybe they're just running low on them at the moment. All in all a great lunch option in the city with or without kids.
Jamie's Italian was founded in 2008 and with more than 40 restaurants worldwide, a safe option when you're travelling with kids – good food in a relaxed environment and it's affordable.
Jamie's Italian is open 11am-10:30pm everyday.
140 William St Perth WA 6000
(08) 9363 8600
www.jamieoliver.com/italian/australia/perth


Find more Family Friendly Restaurants in Perth
Alison Cridge is a self-employed marketer who loves exploring Perth with her family, more often than not in search of the perfect flat white. A born 'n bred Perth girl, Alison is enjoying seeing a different side of the city with her two young children. She loves travelling and can't wait to show Izzy and Leo the world
Have you downloaded the new Buggybuddys App? Available for both iPhone and Android, this FREE, interactive App puts Perth's kid-friendly attractions at your fingertips.