Review by Holly Clark
Lawler Park is a green, leafy park in Floreat with a playground suitable for toddlers and upwards. There is lots of play opportunities here to keep the kids busy.
The larger playground structure includes two slides of different sizes, ring-shaped monkey bars, swinging platforms to climb across, some climbing ropes, and a tricky balancing beam with vertical bars to up the difficulty level. It has a miniature clibing wall on one side, and a clock for practicing setting the time.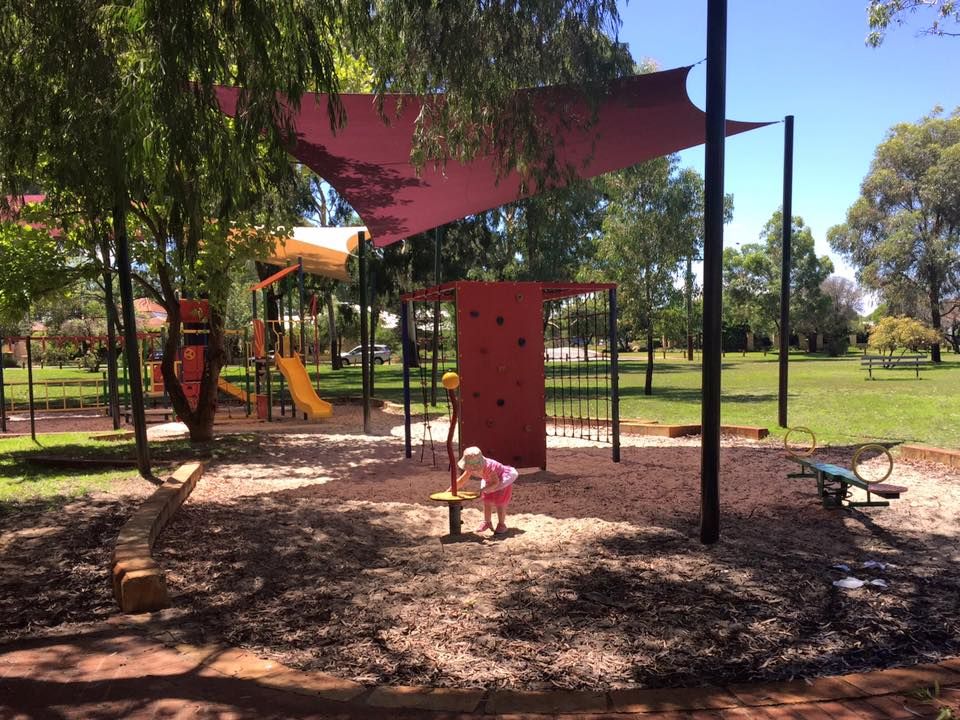 Miss almost 3 particularly enjoyed the balancing beam.
Standing separately, there is a train shaped spring rocker, a spinning pole, and a spring based seesaw. There are also two swings, a toddler swing and a regular swing.
For bigger kids, there is a cube of climbing ropes and a climbing wall. Ropes go right across the top for climbing or swinging across. Just because I think it's for bigger kids, that didn't stop my little Miss from testing it out!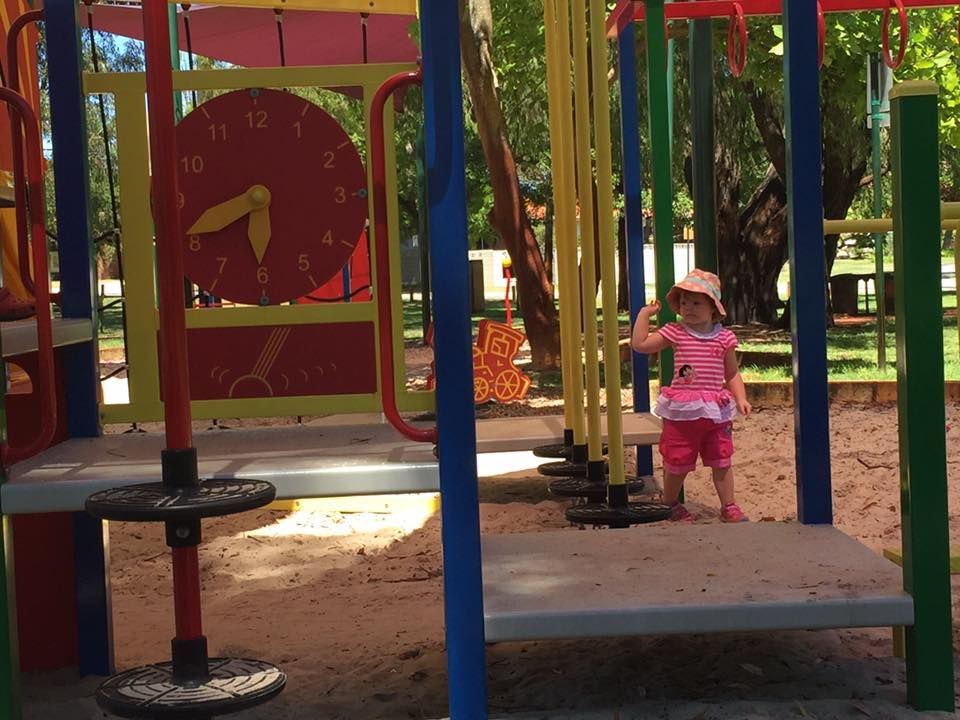 The play equipment is covered with shade sails and also naturally shaded by tree. The ground around it is a mix of sand and rubber softfall which winds through the sand like a path. Softfall is also the base under the swings.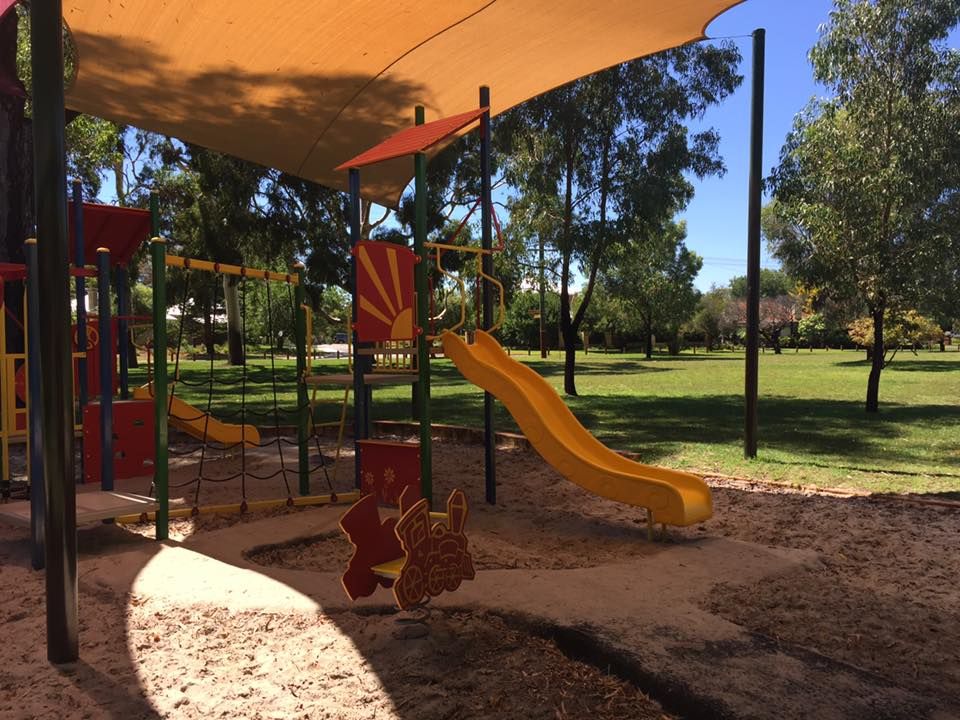 Lawler Park has Lots of grassy, open space, and at one end of the park is a set of goal posts and a basketball hoop behind the nearby hall. Great for practicing ball skills or running with the family dog.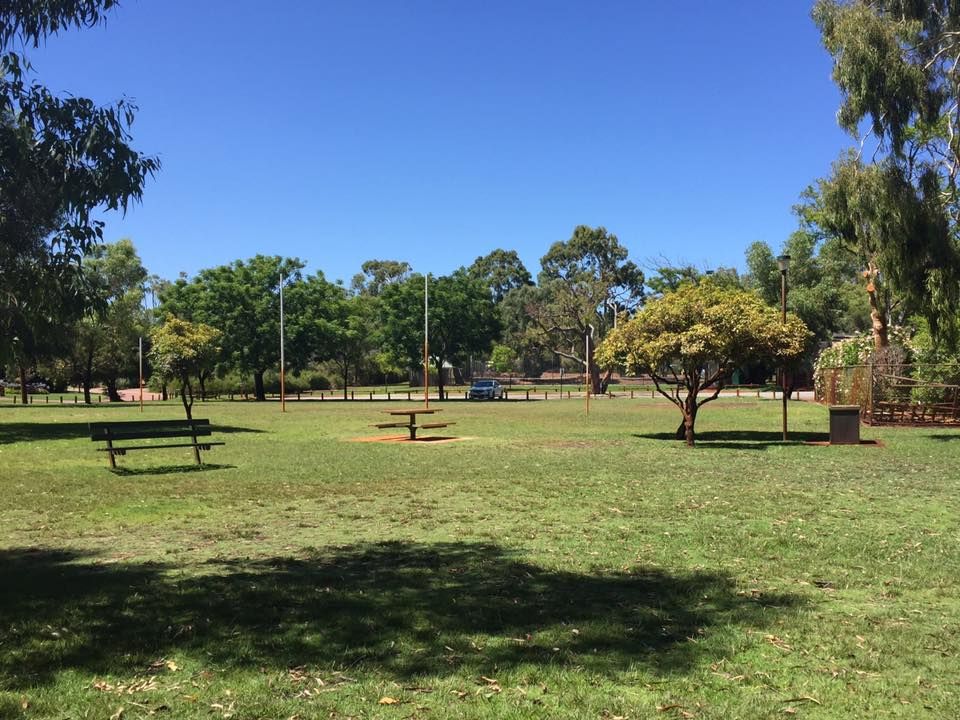 Not far from the playground there are a couple of park benches, and a barbecue is also available. Handy for family get togethers or casual birthday parties.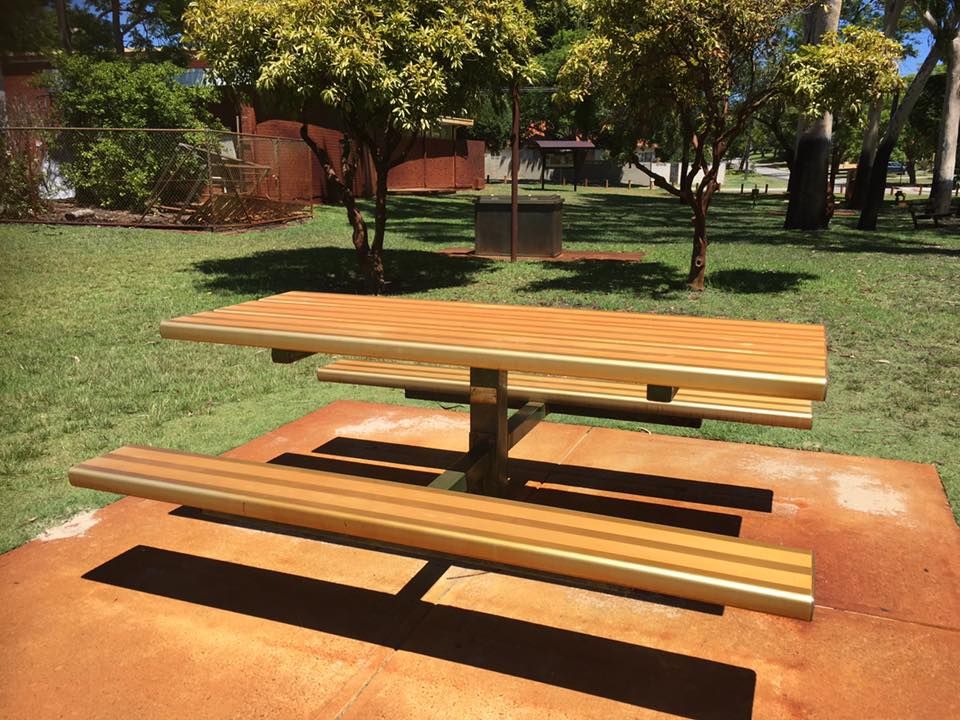 Lawler Park is located on Draper Street, between Underwood Avenue and Kirwan Street in Floreat. A small amount of street parking is available, or there is free parking in the car park near the scout hall.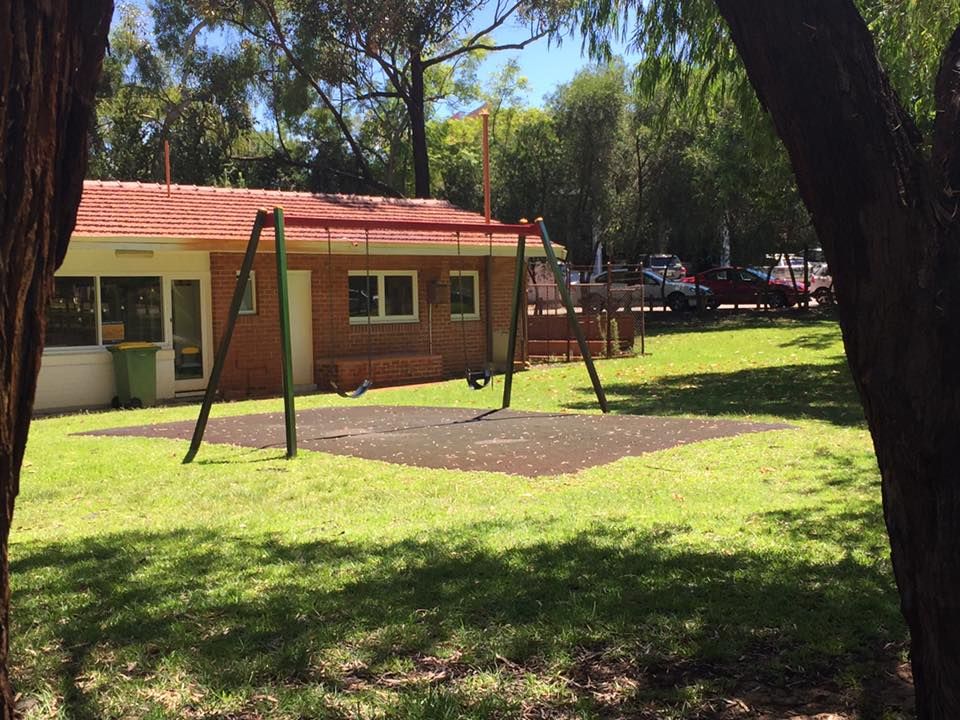 In need of coffee or an energy boost before or after your playground visit? Why not pop into nearby Fortysevenkirwanstreet Cafe for a cuppa or or something more substantial?
Find more playgrounds in Perth
Holly Clark is currently a stay at home mum of one, a self-confessed coffee addict and baker of sweet treats, and occasionally writes on her recipe blog, Lucky Star's Kitchen. http://perthluckystar.blogspot.com.au/