Review by Georgia Vergano-Van Niekerk

A friend of mine recommended The Mash Brewery in Henley Brook (Swan Valley) and she also mentioned it was right next to a 'Supa Golf' mini golf ground so I thought it was a good idea to have lunch and the boys would enjoy a little game after.


As we have two young kids and one of them still has a nap in the afternoon, I reserved a table for 11am and requested for it to be near the play area.

The play area has two sofas, a table and chairs and a few toys and books.

The toys and books were a bit tired and the table and chairs could have done with a little clean but overall it was enough to entertain our two boys for the duration of our lunch. We don't used highchairs anymore but I saw about 6 highchairs so plenty available for families with younger kids.
The menu is packed full of mouth watering dishes. The dishes range in price from $21/40 and there are a good variety of choices for Vegetarians and Gluten Free options.


For $13 on the Kids menu including a drink (free drink for under 12's only), the choices were:
- Steak N chips ($16)
- Chicken Strips N chips
- Fish N chips
- Margarita Pizza
- Penne Bolegnaise
On Friday Nights from 5pm kids eat free (conditions: 1 child per adult main meal ordered)
We ordered for our two boys the steak and chips and fish and chips which they were brought with our entrée so they did not have to wait for our mains. Both were very generous portions and the kids loved it.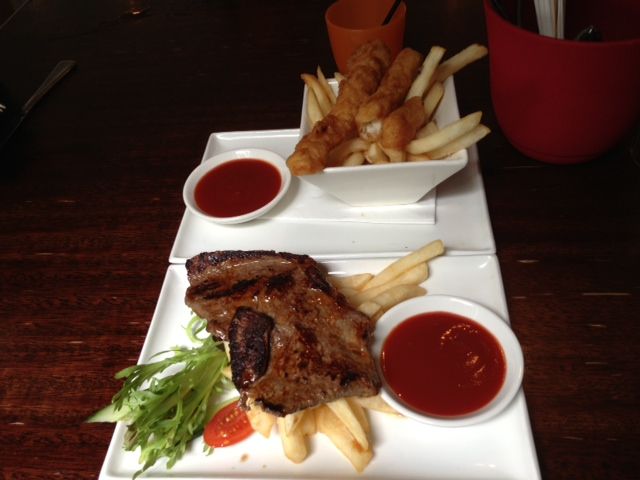 They also had a very good selection of beers and Daddy was very pleased with his choices.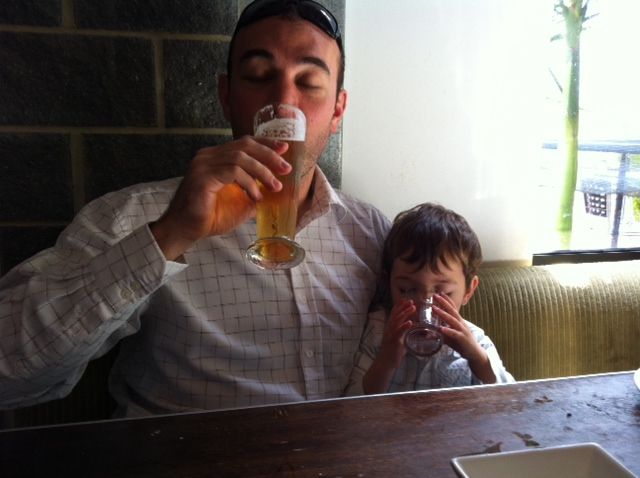 Daddy and I ordered some Sizzling prawns with Turkish bread as a starter to share and they were absolutely delicious. The prawns were super juicy, spicy and garlicky (my mouth is watering as I am typing this!) I actually regretted we shared that! hahaha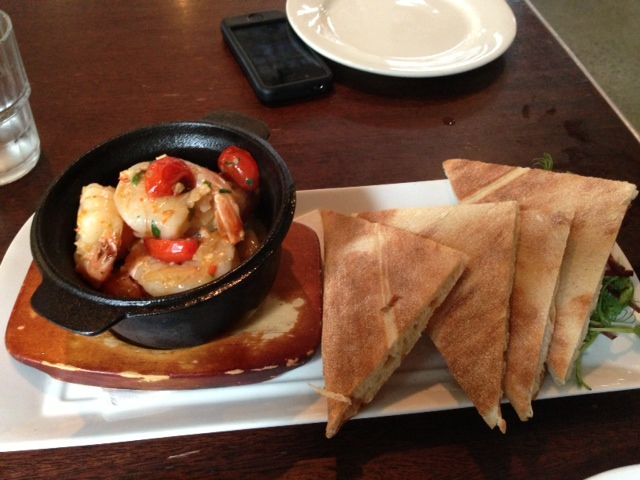 My main was Thai Beef Salad and for Daddy, Salt and Pepper Squid. We could not fault anything and it was all really tasty.... Good portions and prompt service.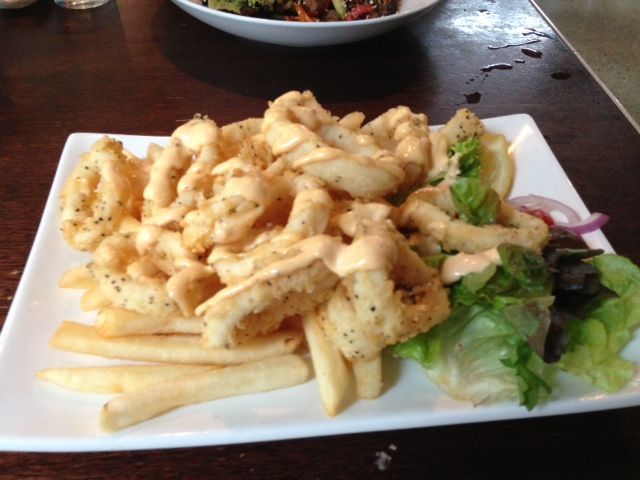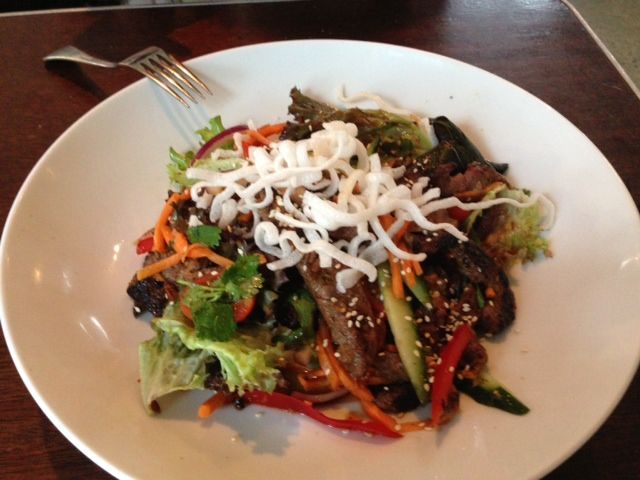 We also used the Entertainment voucher and we received 25% off our bill which was a bonus!
When we left the premises we used a different exit and just outside we found this huge beautiful tree where all older the kids were enjoying climbing it.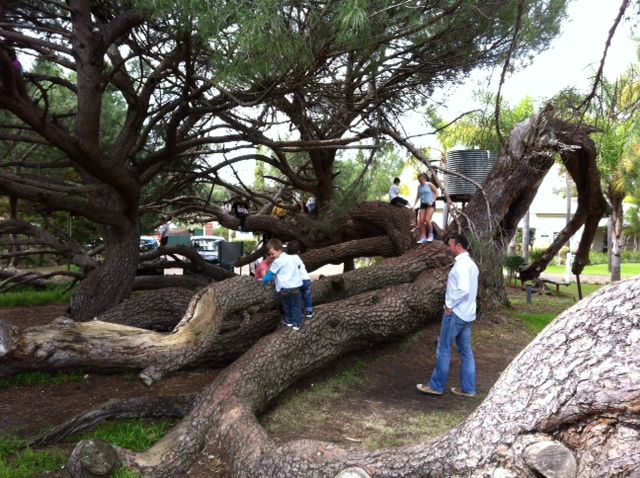 Right next to The Mash Brewery there is the Oasis Resort which is a hotel, restaurant /wedding venue with a Supa and Mini Golf ground.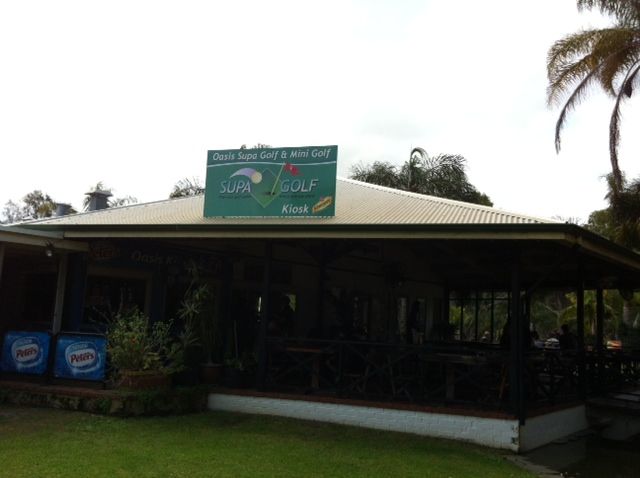 Right in front the Supa golf's Kiosk there is little playground for the kids.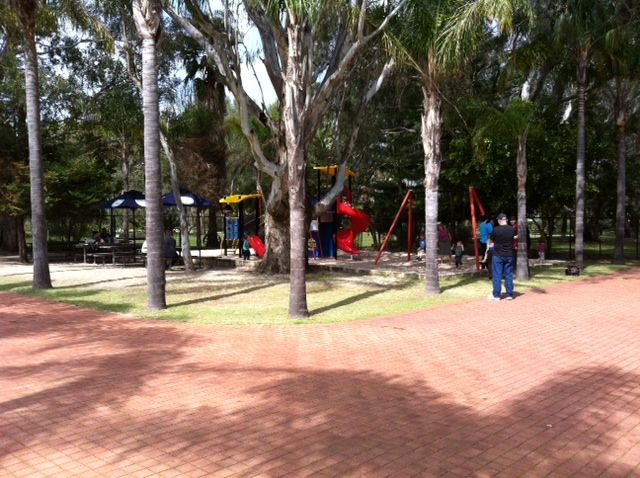 The boys had a game at the 18 holes mini golf ground. We also managed to use the entertainment voucher for that.


I did not play mini golf but I definitely scored this Fathers day. Daddy was very pleased and all had a great day.
www.mashbrewing.com.au







Buy your Entertainment Book here

Find more family friendly restaurants