Review by Holly Clark
Mighty Jungle is a bright jungle-themed indoor play centre located nearby to the Morley Galleria Shopping Centre and Coventry Village. It is open 7 days a week, 9am – 4pm Monday to Friday, and 9am – 5pm Saturday and Sunday. It is also open public holidays from 9am – 4pm. Free parking is available at the front and rear of the centre, and the centre is walking distance from public transport.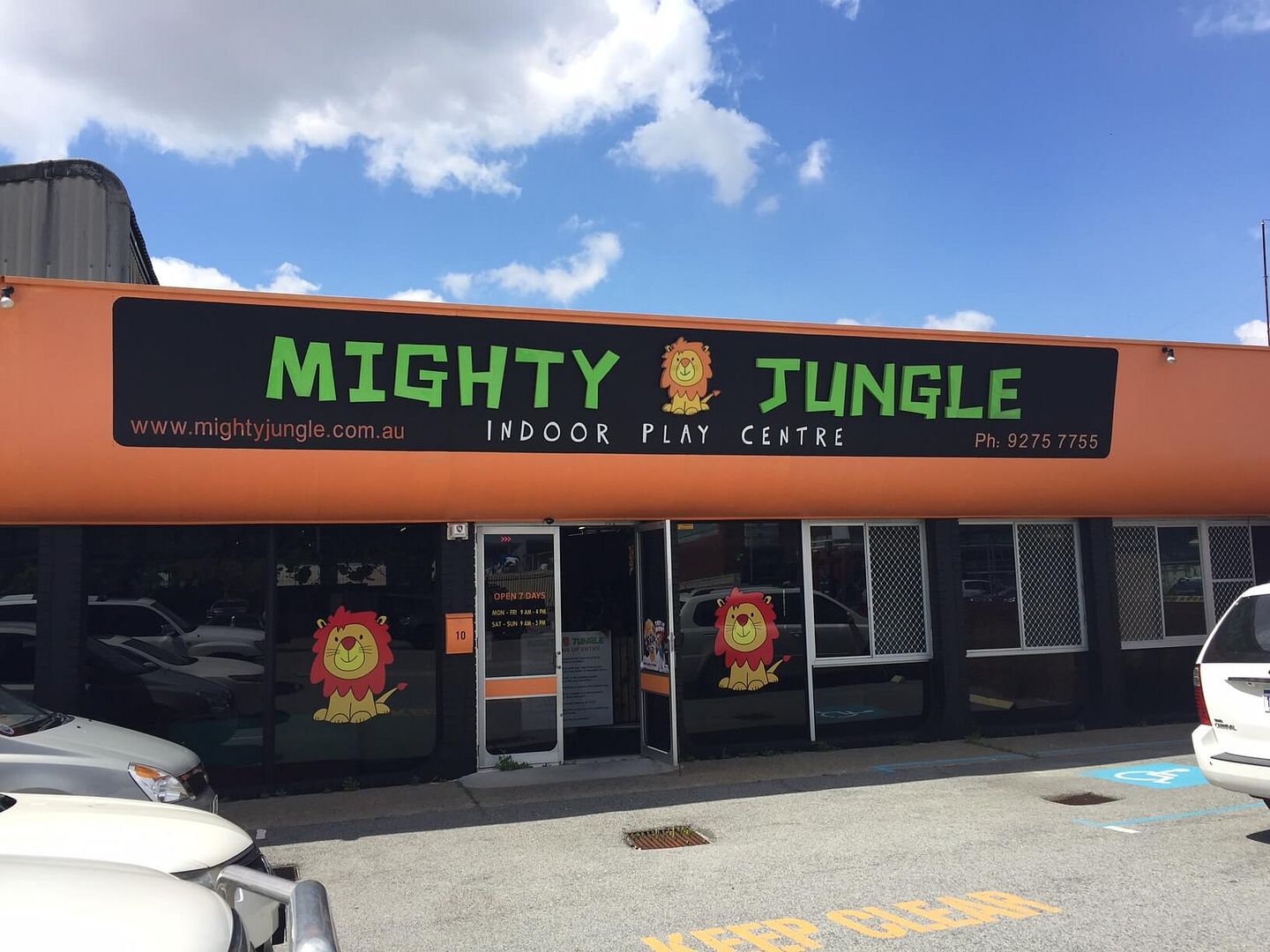 Entry fees are: Under 11 months old free, 1 to 4 years old $8, and 5 to 15 years old $9.50.
Mothers Groups fees are: 1 to 4 years old $7, and 5 to 15 years old $8.50 (minimum of 5 kids) – a saving of $1 per child.
As with most centres, Mighty Jungle is divided up into age appropriate areas. The 0-4 year old area toward the front is fully fenced and gated. This area features multiple ride-on toys, cars and bikes, as well as a large coin-operated monkey ride-on. There is a ball pit, small slides and other climbing equipment, including a castle-style play house with a small slide right in the middle that our toddlers loved. The floor area was very clean, and the babies in our group were able to safely crawl and explore. There are two couches at the window end of this area so you can watch your kids play in comfort.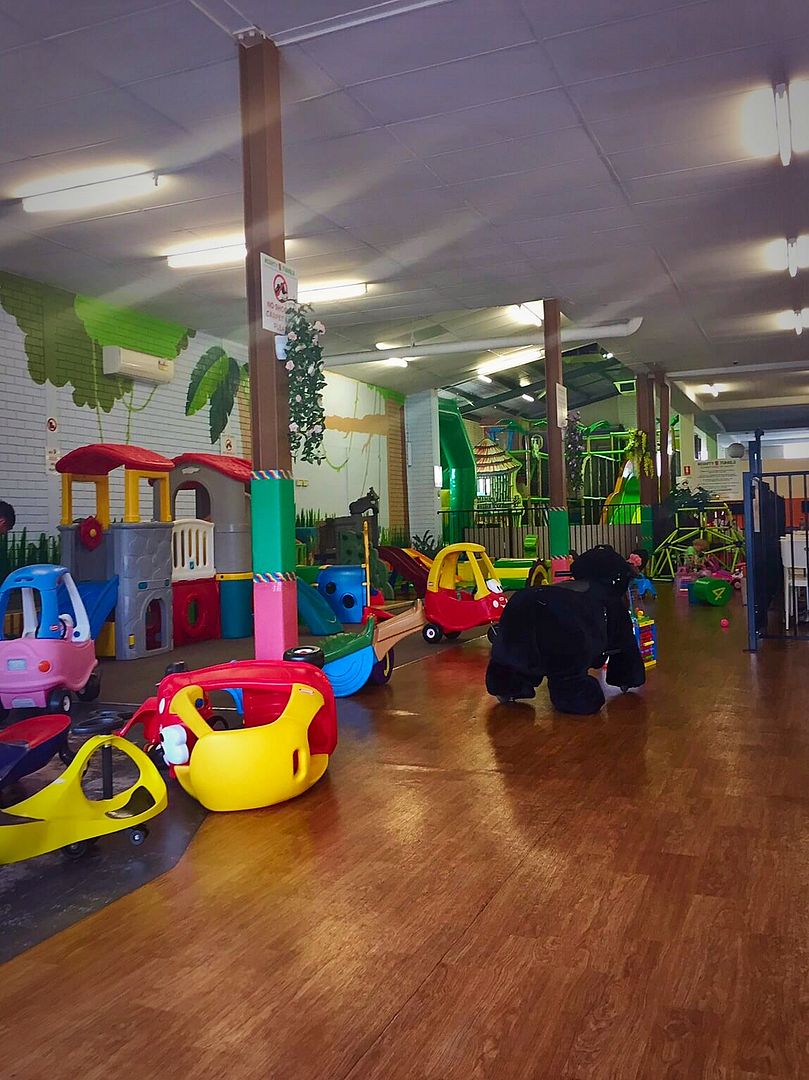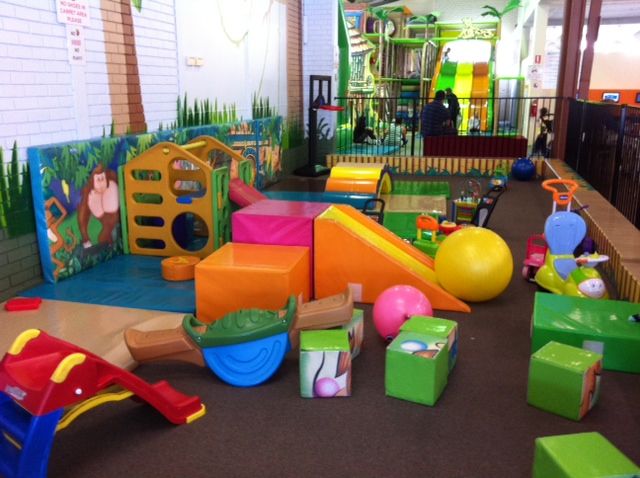 Heading towards the back of the centre there are a number of coin-operated rides and games, including a helicopter, a garden themed merry-go-round, and a "sky-horsey" ride/racing game that captured my daughter's attention the most. All the rides I saw cost $2. If your little ones love rides, don't forget to bring a few gold coins. In this area, there used to be some game screens for the older children, however these haven't running the last couple of times we have visited.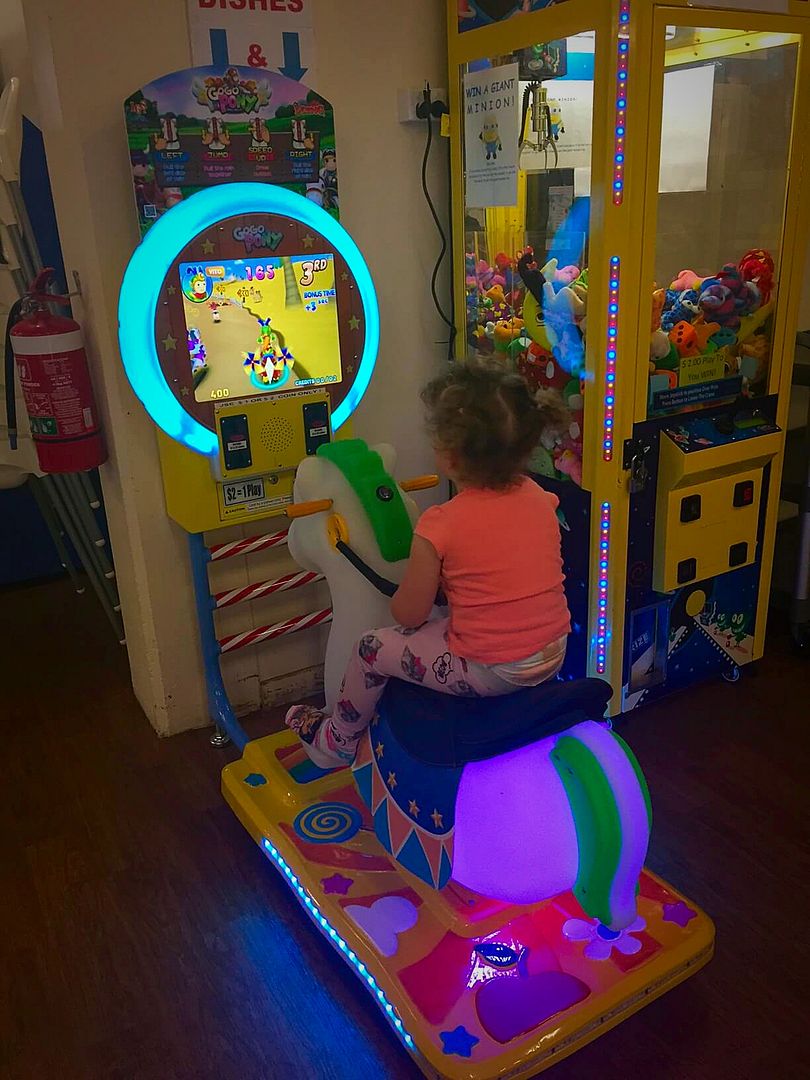 Beyond the rides is a jungle-themed play area with a bouncy castle, three colourful slides and a large climbing frame. Tucked away in the bottom of the climbing frame is another ball pit. This area of the centre is designed to suit older children aged 4+. That said, our 2 and 3 year olds were able to climb most of this equipment and enjoyed the slides.
There are plenty of food and drink options to choose from. I enjoyed a slice of banana bread and a latte, while Miss 2.5 chose just to have a bottle of water and a juice. All up I spent just over $12. Others in our group ordered a teriyaki beef with rice and a chips with nuggets, and the portions were very generous and of good quality.
When we visited today, we found the centre to be very clean, with staff regularly sweeping floors and promptly clearing and wiping down tables. The nappy change area was also clean when we visited. As with most play centres, children must wear socks at all times, and there is a no shoes policy in the carpeted areas sign posted.
Overall, the atmosphere is very bright, relaxed and friendly. It's a great place for parents with younger children to meet up and have a coffee.
I believe this centre would best suit children aged 0 to 5 years. I feel older children may become bored after a while.
Mighty Jungle is located at 10 Boag Road, Morley
Find more play centres in Perth


Have you downloaded the new Buggybuddys App? Available for both iPhone and Android, this FREE, interactive App puts Perth's kid-friendly attractions at your fingertips.