Nando's is a big favourite for our family dinners and lunches. Our local
Nando's Jindalee
restaurant is a regular visit for us as Daddy sometimes works near here and we like to surprise him by turning up at his office and taking him out for lunch.
Inside the restuarant is airy and offers several seating options including bar stool chairs, sofa's and both large and small wooden tables. Find your perch and peruse the million ways to have your chicken. If you're not a big chicken fan then there are other options on the menu including vegetarian options.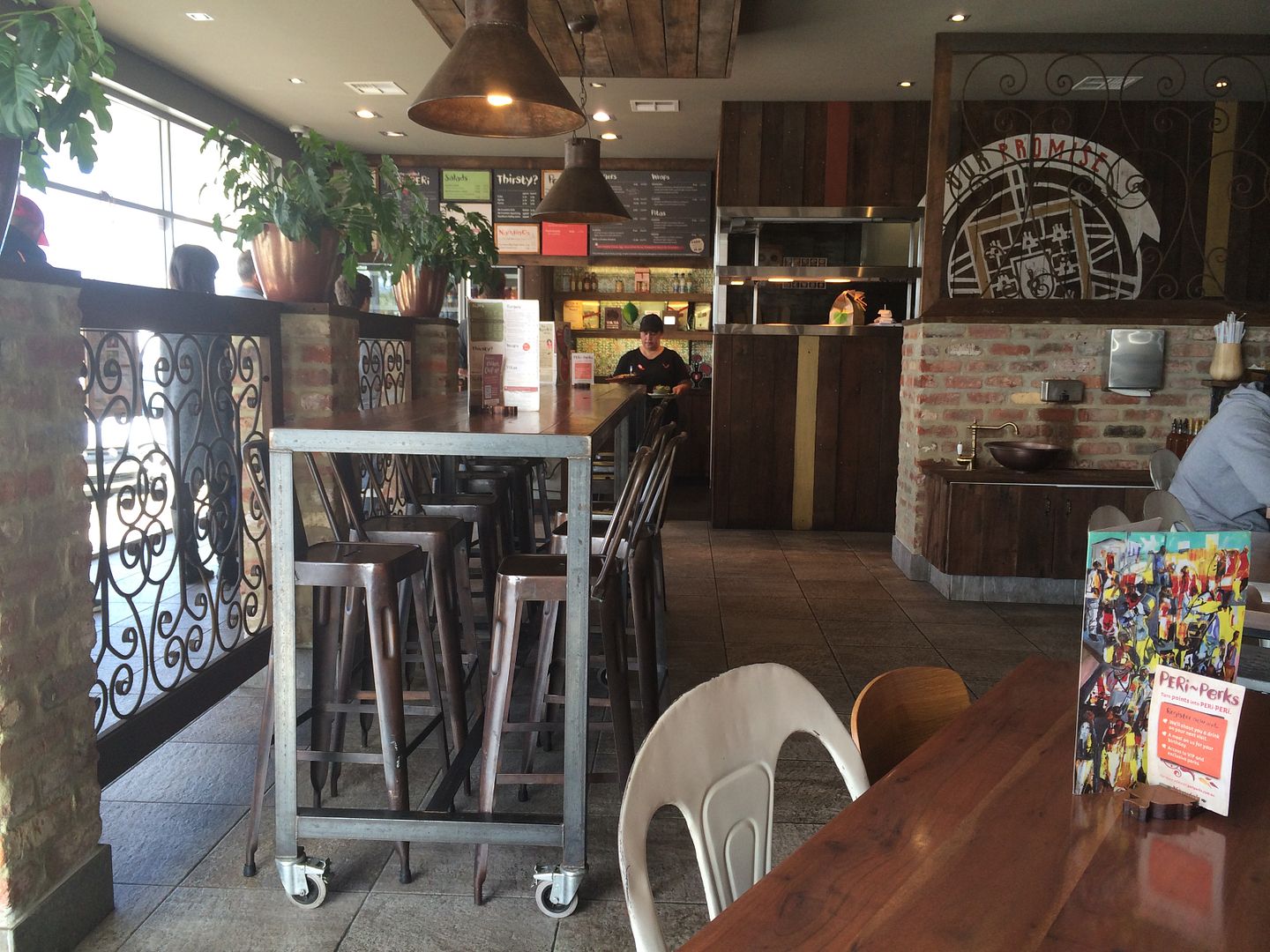 Menu's are on the table
and you order your food and drinks at the main serving counter. You'll be given a huge chicken table number and you sit back and relax and wait for your meal. You can help yourself to extra plates, cuttlery, serviettes, glasses and water for the table. Nando's also provides a range of its own special sauces which you can take to your table. The kids enjoy the whole end to end of experience of Nando's, afterall it's not all about the food when kids are involved.
Make sure to choose your basting sauce options which include "lemon and herb - very little spice but can be quite herby", Mild (my choice and I like hot stuff!!), HOT (the husband always goes for hot and it's hot!), VERY HOT - never been there and have no intentions to burn my mouth with hot chilli!!
I follow a Paleo low carb diet so I usually chose the Mild basting sauce and order half a chicken. I love the flame grilled chicken at Nando's, although the breast can be a little dry but is totally hit and miss.
My salad to go with my chicken :-)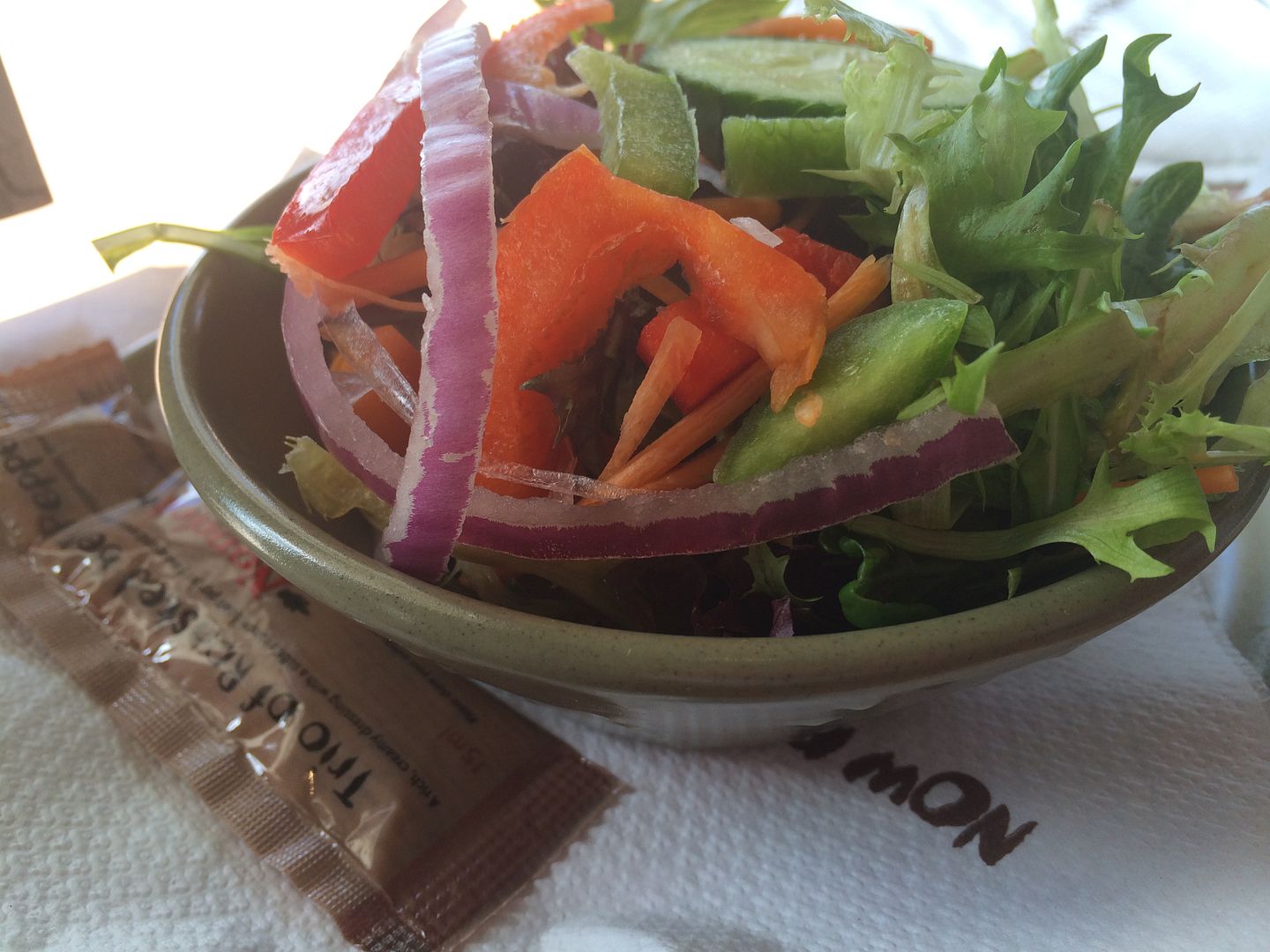 The kids meals aren't spicy and offer BBQ thigh pieces or chicken tenderloins with chips or corn and a fruit box drink for $9.95.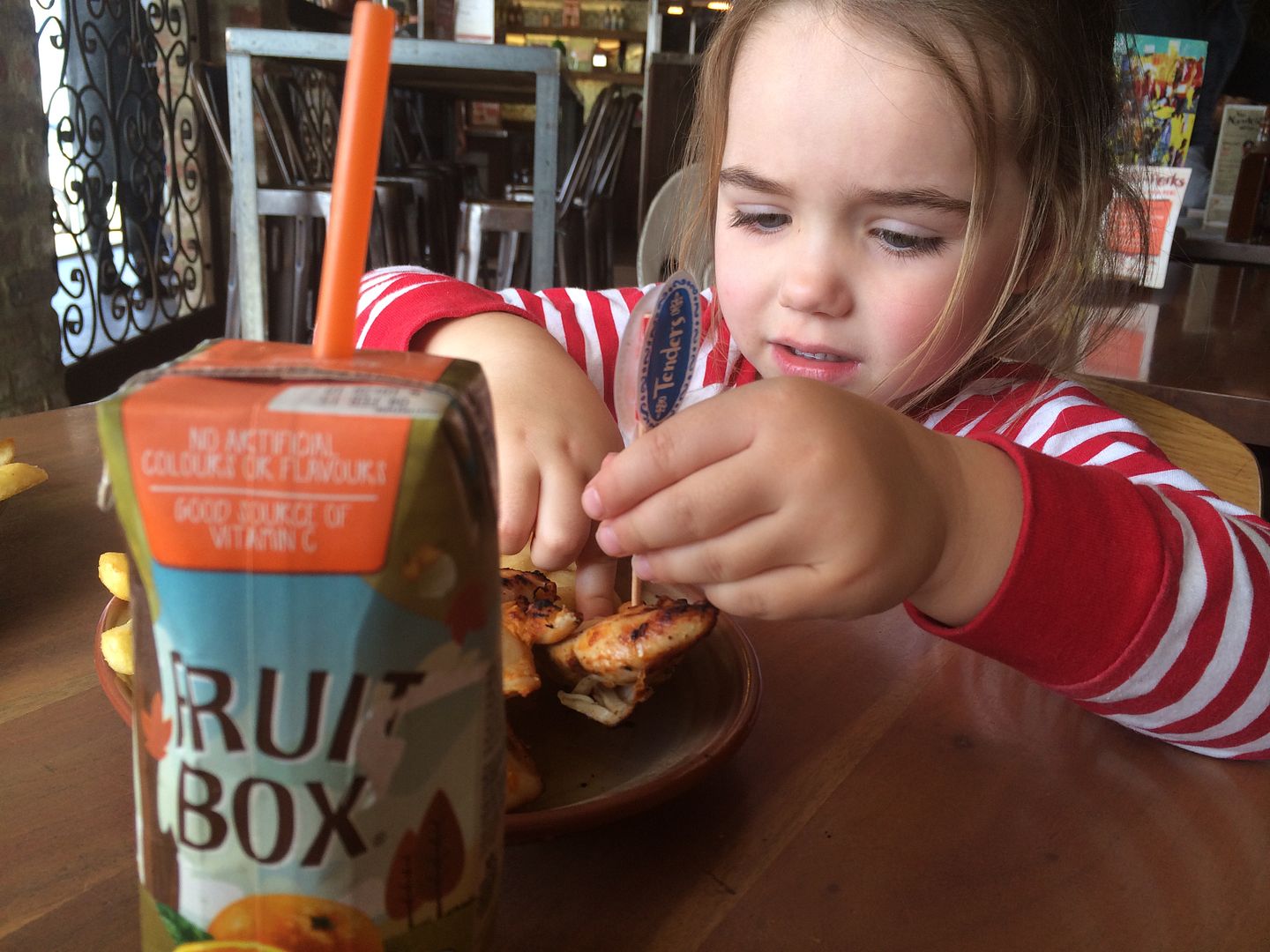 Kids Chicken Tenderloins with Chips.
The Daddy burger!! Chicken burger with ALL the trimmings and toppings you can fit on a bun :-)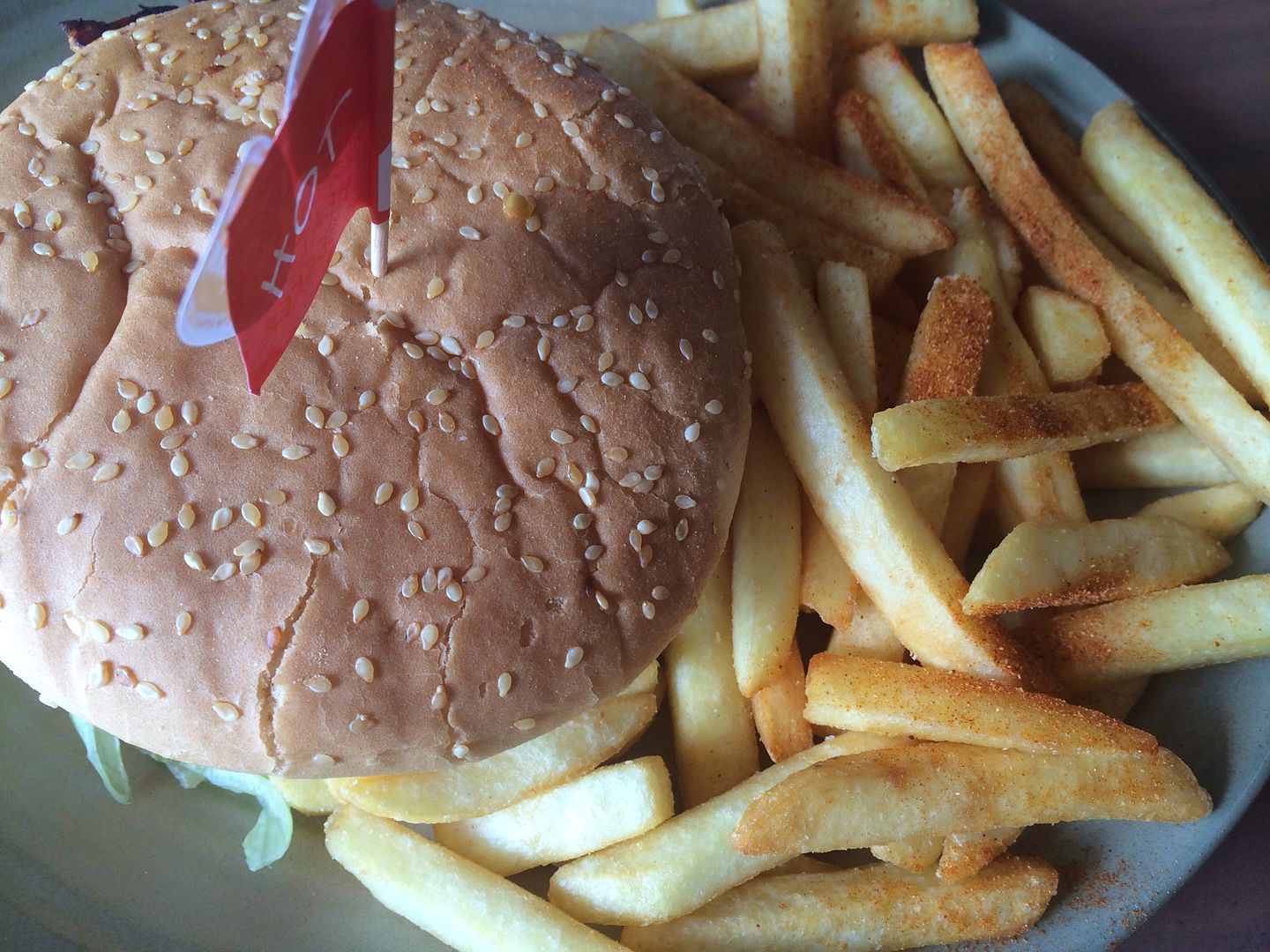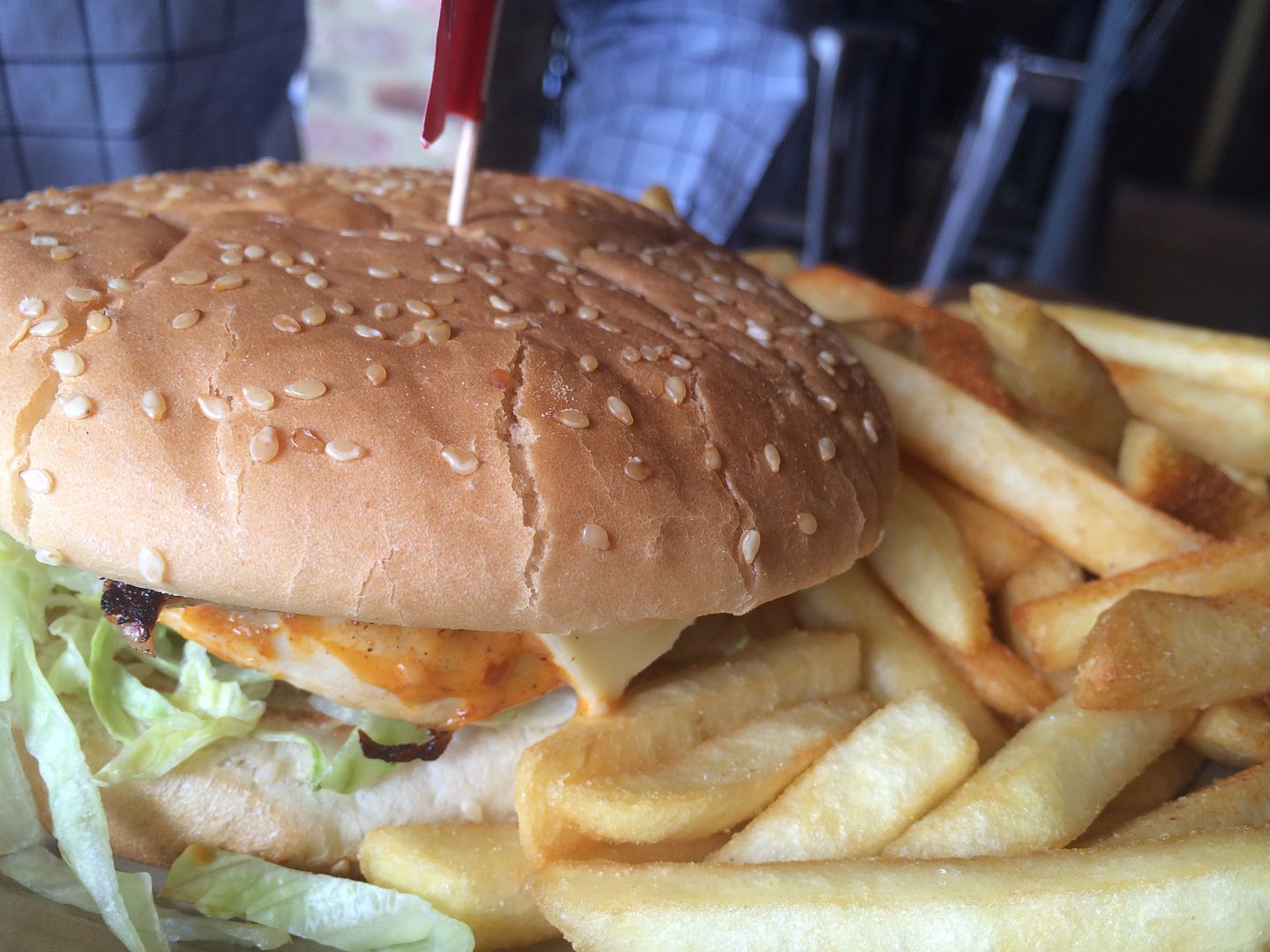 Find other family friendly restaurants in Perth