Buggybuddys team member Kerrianne went along to Outback Jacks in Fremantle. This is her review.

Outback Jacks Fremantle
13 Essex St, Fremantle WA 6160
(08) 9430 9690



We wanted to take my mum out for her birthday and decided to go somewhere we don't always go. Being so spread apart we decided to meet halfway and decided on Outback Jacks in Freo. I rang them up to make a booking as we were a large group and im so glad I did because once we got there I realised there would not have been enough space for all of us and we wouldn't have been able to sit together.

We had a massive table by the front entrance; there were 14 of us (8 adults & 6 kids) and they had given us space for the pram and a highchair for my youngest daughter. The table was quite close to the wall so those of us sitting on that side of the table didn't have much room to get in and out. It's not as family welcoming as you would imagine and was very loud so you can hardly hear people on the other side of the table.

We sat down and ordered the kids food straight away and waited no longer than 10 minutes for their food & drinks to arrive. The kids were given a menu on arrival that also doubles as an activity book which kept them more than occupied until the food arrived.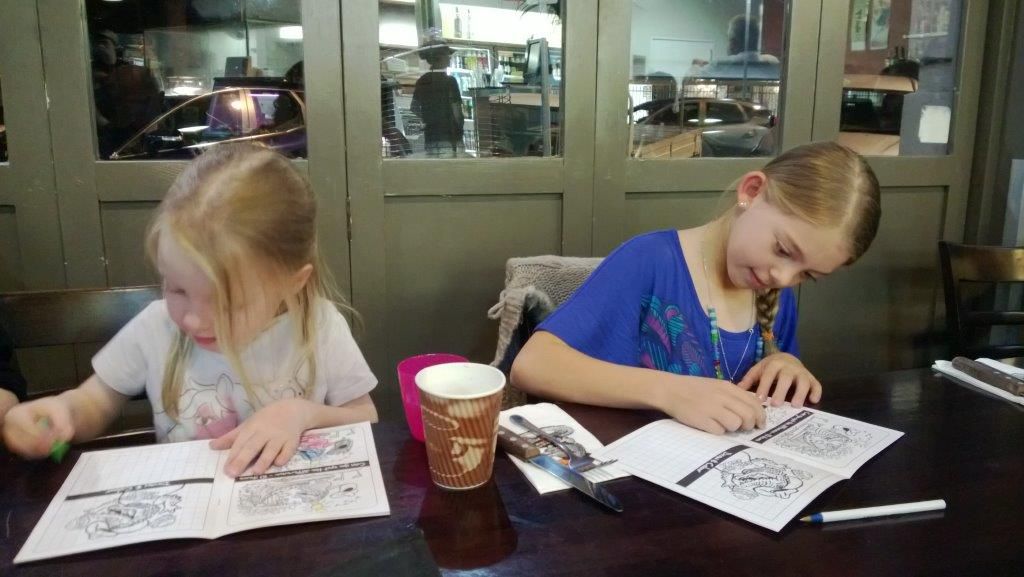 The kid's meals are all $5 with an option for larger, healthier meals that are a bit more expensive. The size of the kid's meals was very generous for the price and you can always get them to put any leftovers in a takeaway container, which we did. We also got a jug of lemonade for all the kids. They all got their own plastic cup and straw and they thought this was great!

At this point we were off to a good start but then things went a little sour. My nephew (3 months old) was getting grumpy and ready for a feed so my sister-in-law asked the waitress if she was ok to breastfeed him at the table or not. The waitress did not look very certain of the answer but responded with saying it might be better if she took him into the toilet! I was astonished to discover that although they have a kid's room they did not have a parent's room for any mothers wanting to feed a little discreetly. My sister-in-law went and fed my nephew in the toilet as she is not one to want to cause a fuss.

Unfortunately our disappointment didn't stop there! We were all so starving we didn't bother ordering any entrées and just went straight for the mains. We ordered our meals, while the kids were eating, and we waited and waited and waited. They were delivered to our table at least an hour after ordering them. Needless to say we were all very happy when they finally arrived and were luckily not disappointed with the quality & quantity of the food. The plates were massive, presented well and everything tasted delicious.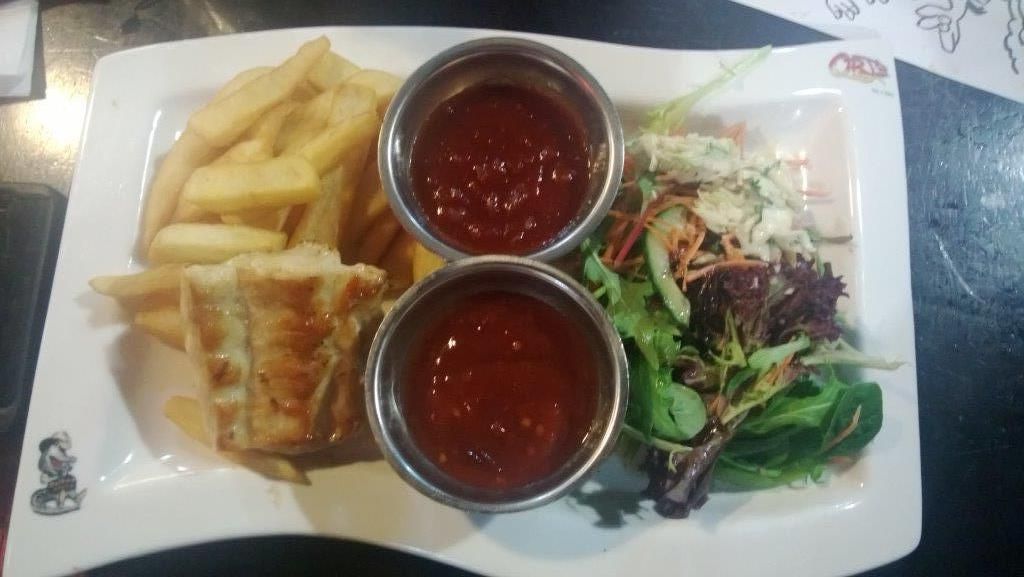 We even had some Crocodile (ordered by my husband) and Widgety Grub (ordered by my little brother). The Widgety Grub was a big deal with everyone at the table egging my brother on to eat it, even a couple of the staff came over and were getting in on the fun.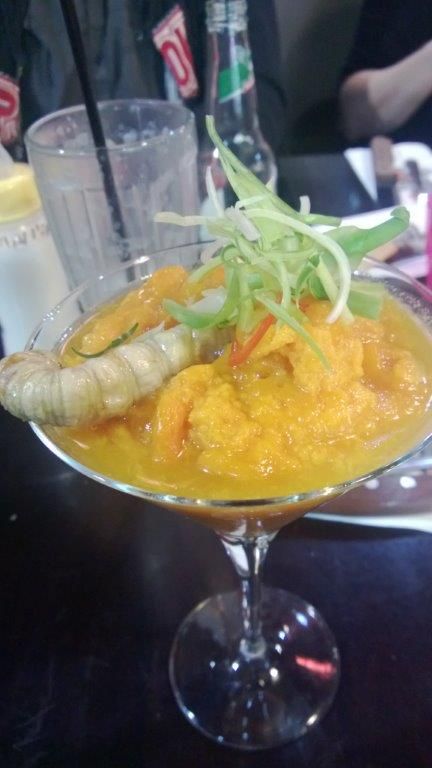 After we finished eating the kids desert was delivered which was a small tub of ice-cream with their choice of topping. They finished it up and the adults ordered desert. While we waited for that the kids went and had a play in the kid's room. In the kid's room there is some blackboards, a tv and some play stations. They enjoyed themselves and I thought this was a great idea for in a restaurant.


Our deserts arrived a lot faster than our mains and again were presented quite well. My little brother & I ordered a deep fried mars bar as I have heard so many good things about them. It came with a small bowl of ice-cream and drizzled with chocolate sauce. I didn't mind it but it wasn't as great as everyone has told me it is and it's very sickly!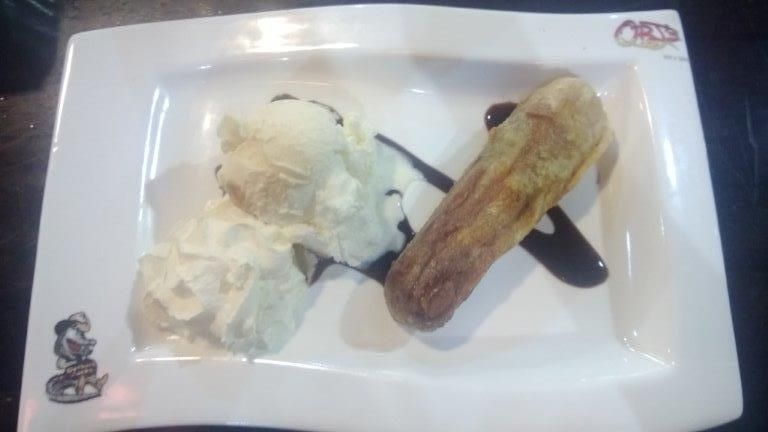 After our bellies were full it was time to leave. The manager did ask how everything was and I reported to him the breast feeding incident and he was very shocked & apologetic and promised that is not their policy and that he would have a word with the waitress.

www.outbackjacks.com.au


View Larger Map



Find more Family Friendly Restaurants in Perth