The new Pitstop Playground has opened up at Discovery Park, Banksia Grove and it's pretty special – in fact I've not seen anything like it!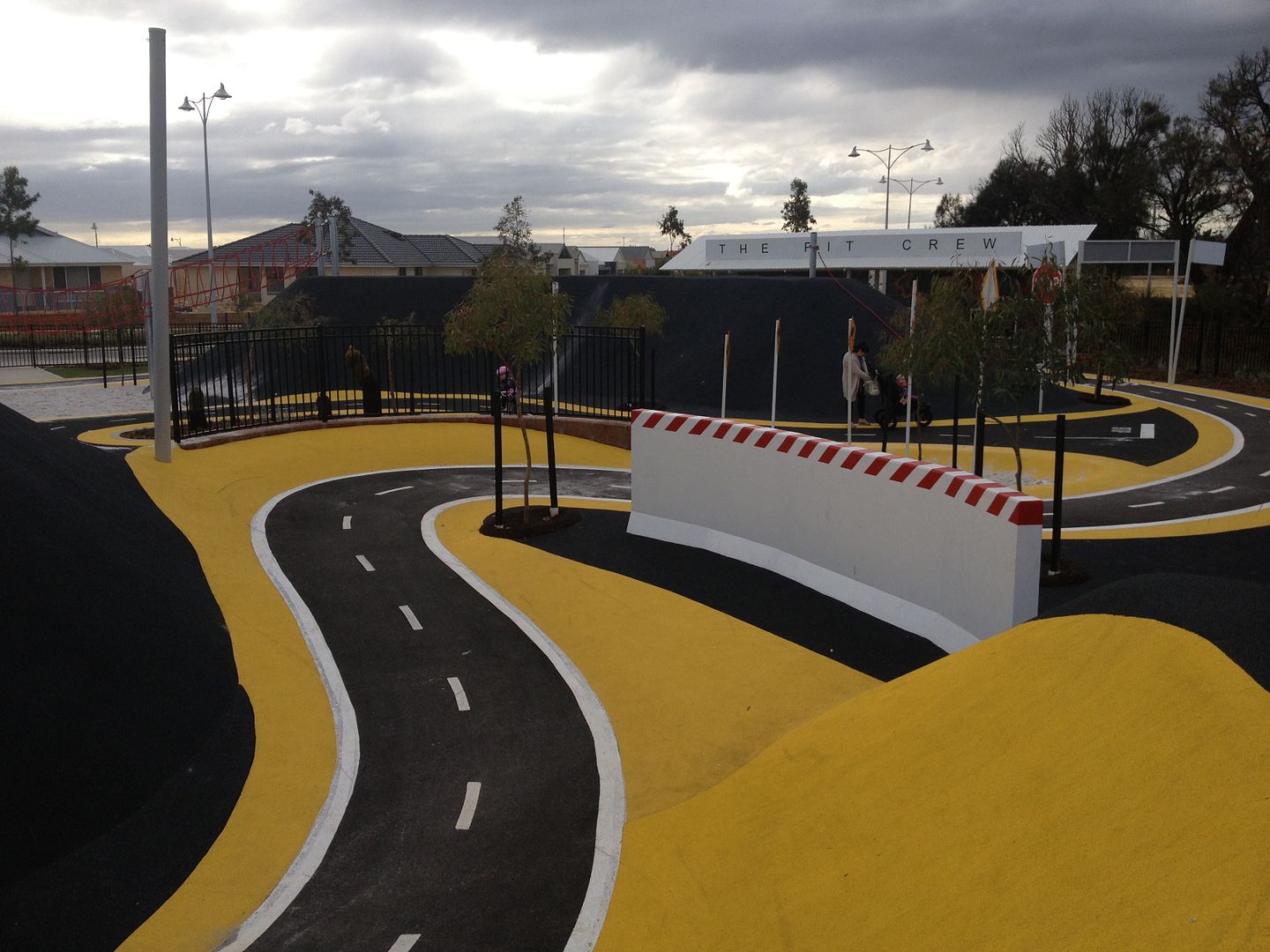 The central theme of the playground, if you haven't already guess it, is racing. It has a great racing track that twists and turns around the park complete with Pitstop area where you can chalk your names up on the blackboards and race each other.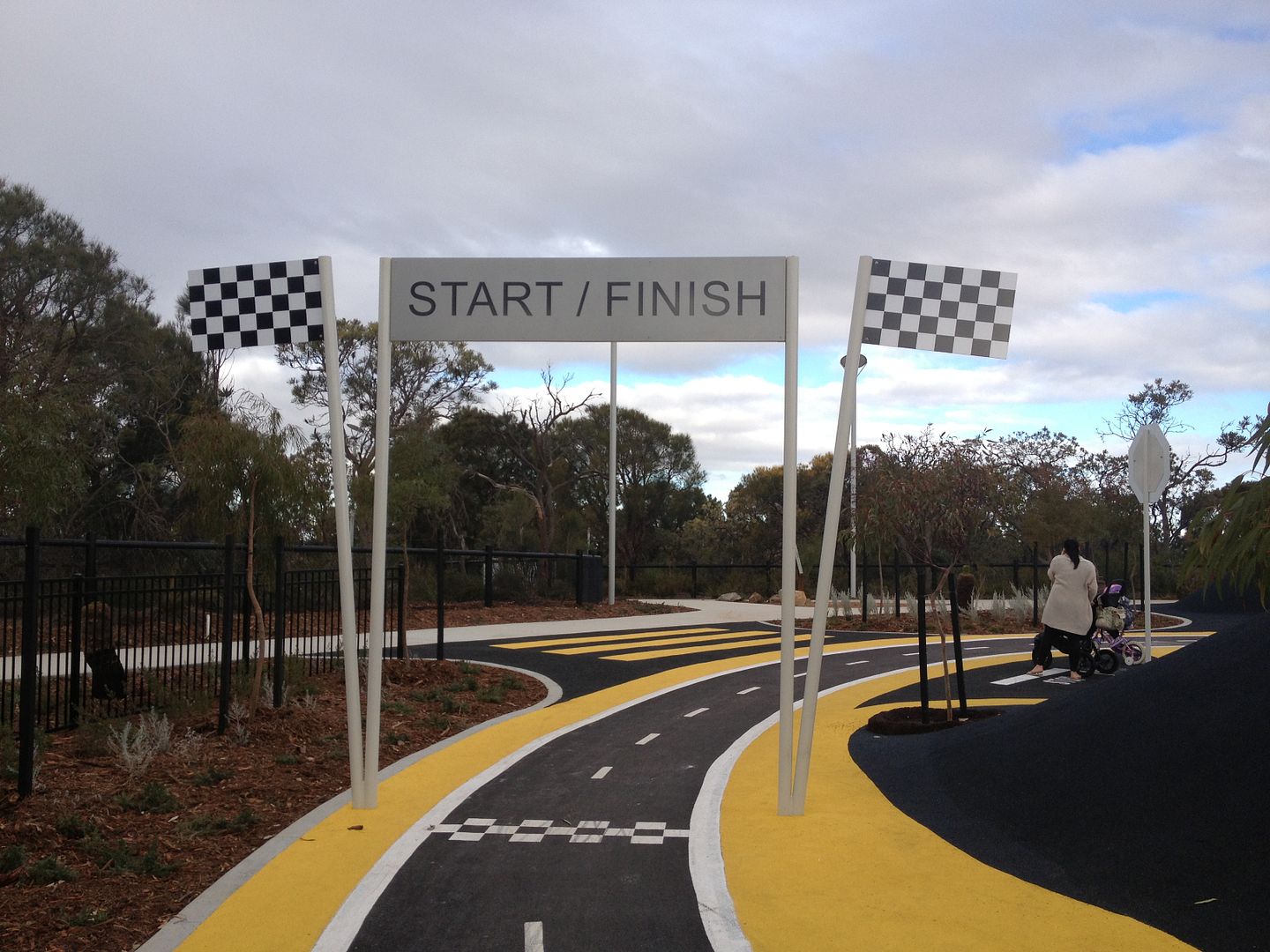 So if you are planning on visiting don't forget your bike or scooters however do keep an eye on them as we have heard reports already of scooters going missing. Miss 4 had a great time whizzing around the track on her scooter!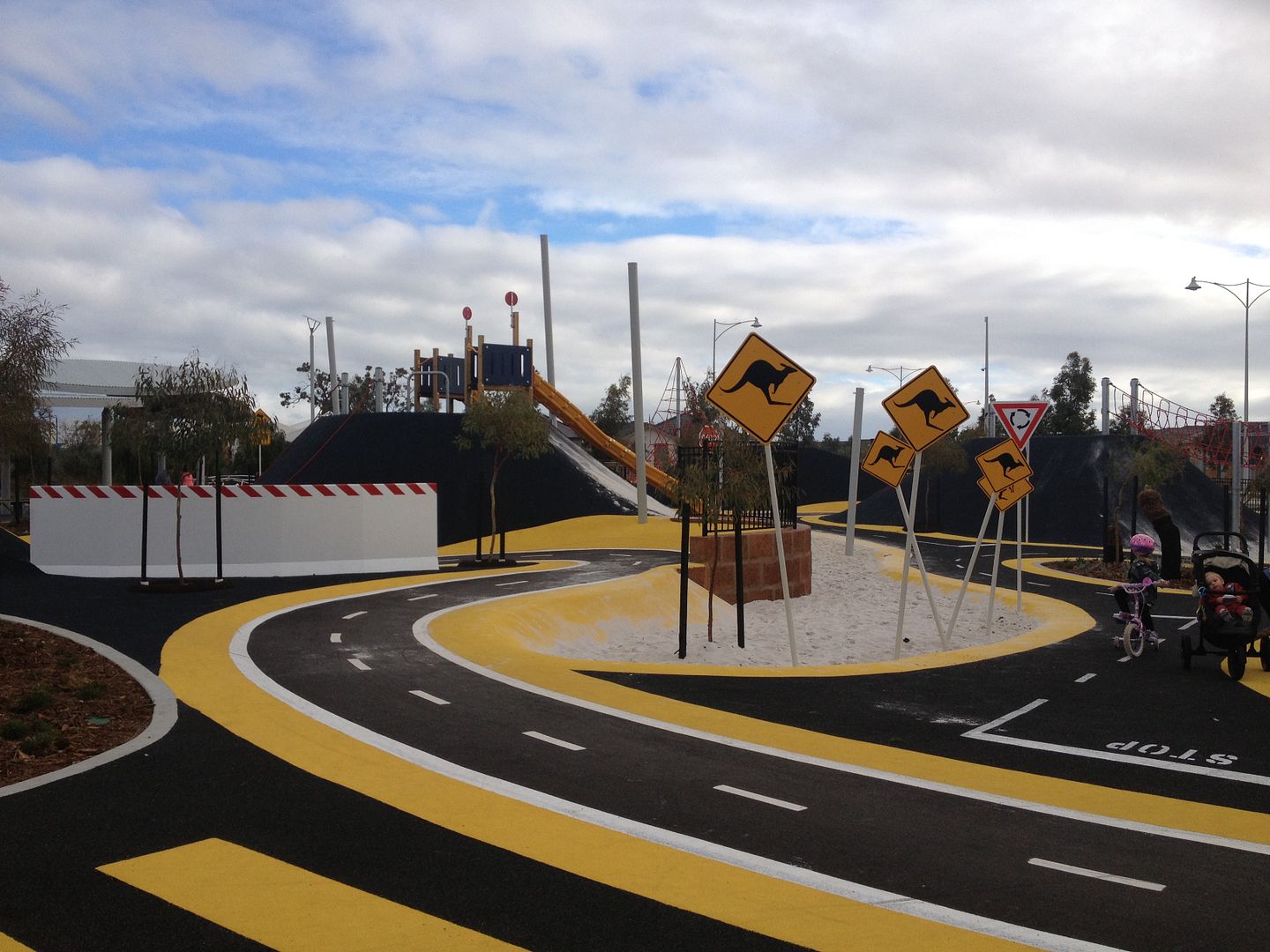 Pitstop playground is definitely aimed at children aged four upwards. There is nothing there that caters for children below that age. There is also open water right next to the play area so you need to keep a close eye if you are accompanied by a toddler.
There are 2 'super fast' slides which are accessed by climbing up a big mound with the aid of the rope.

There is a spider net which is always a hit with the older kids.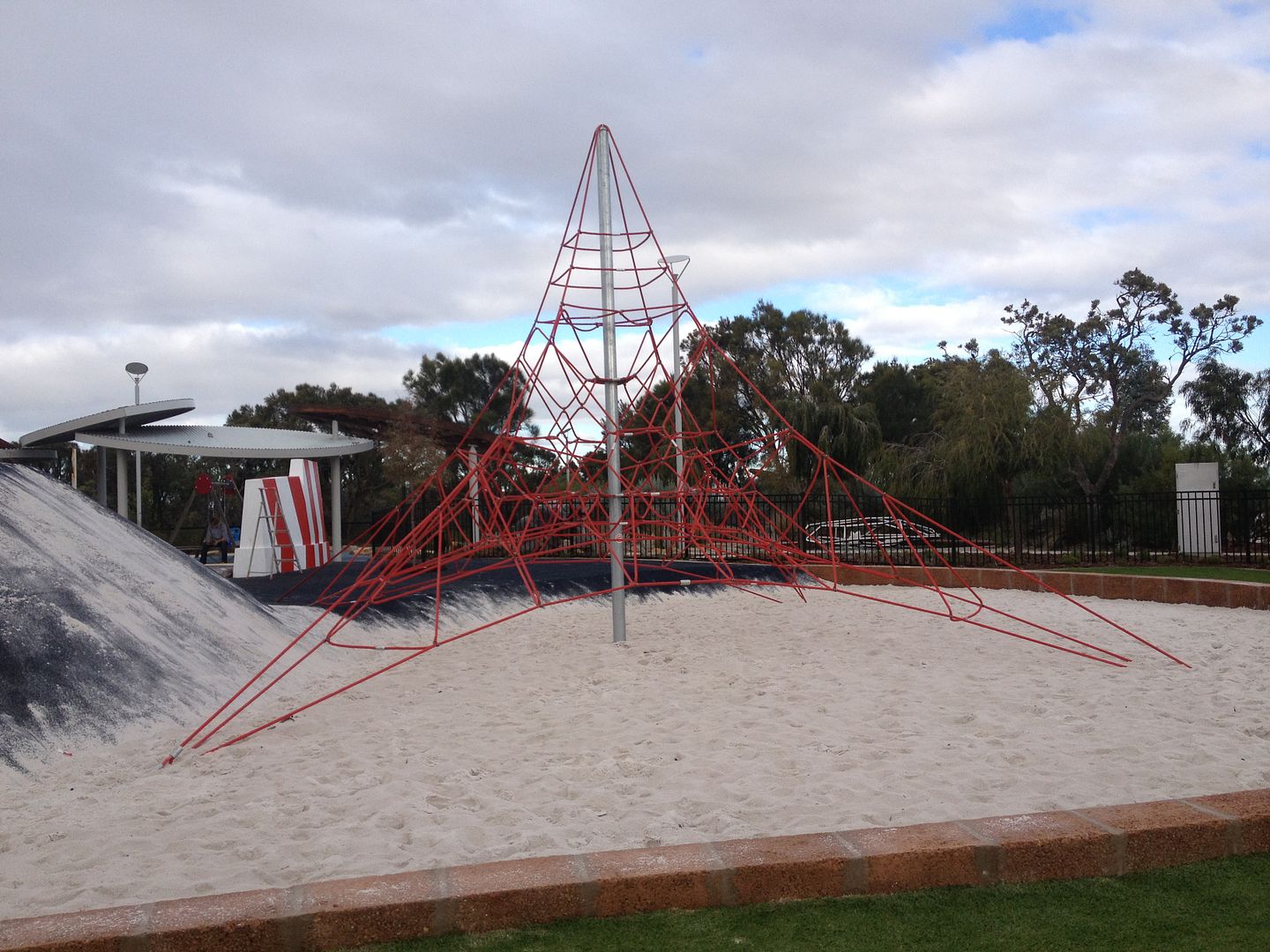 You'll also find a commando style rope bridge which again is accessed by climbing up a big mound.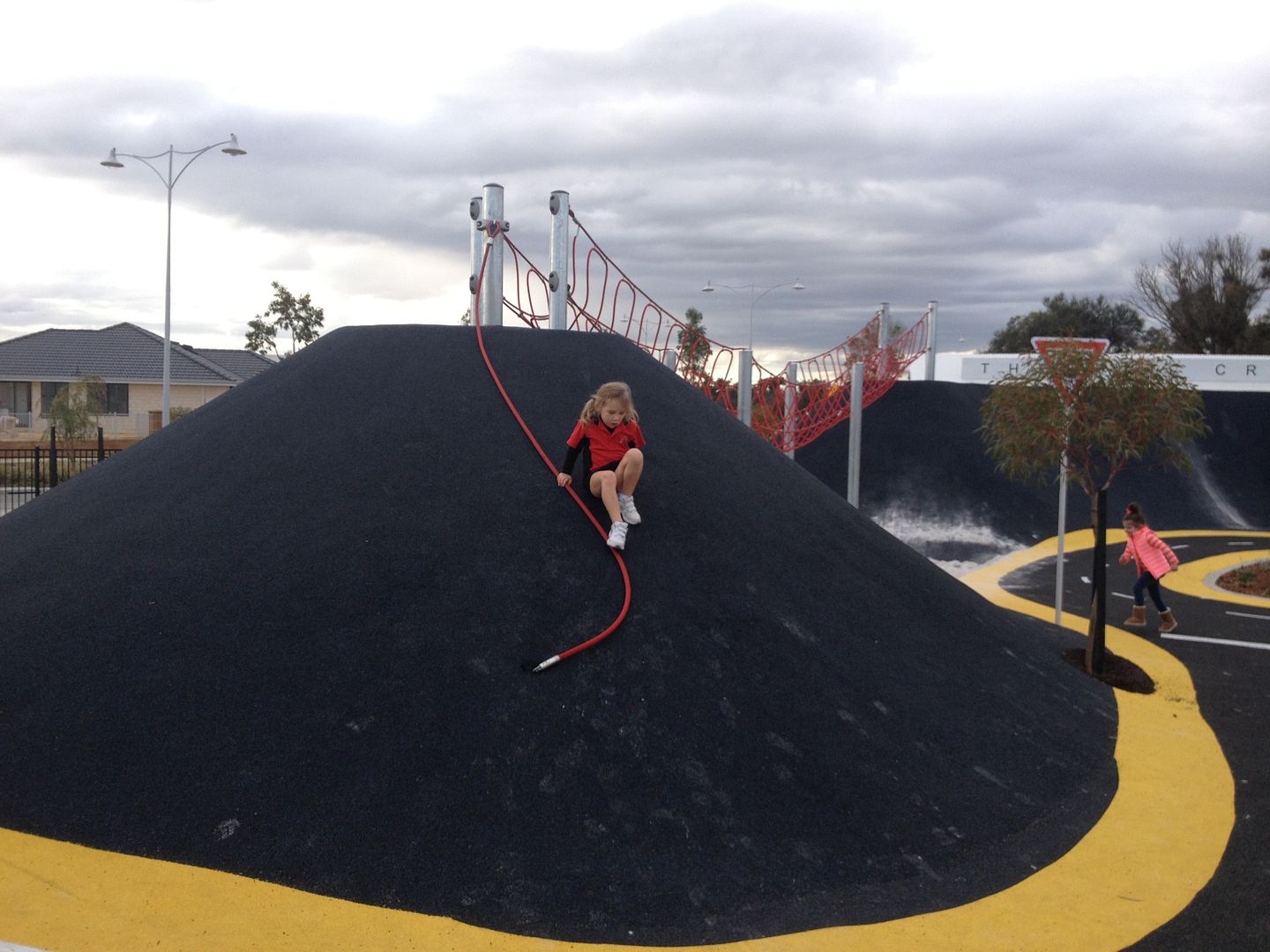 There are 2 swings and a see-saw.
The playground didn't have the shade sails up when we visited but a noticed that there were poles there so I am presuming that the playground will be shaded during the summer months. There is a small shaded seating area consisting of two benches for the grown-ups situated next to the swings. Next to the playground is a water feature with fountain and creek which can be used to cool off on hot days.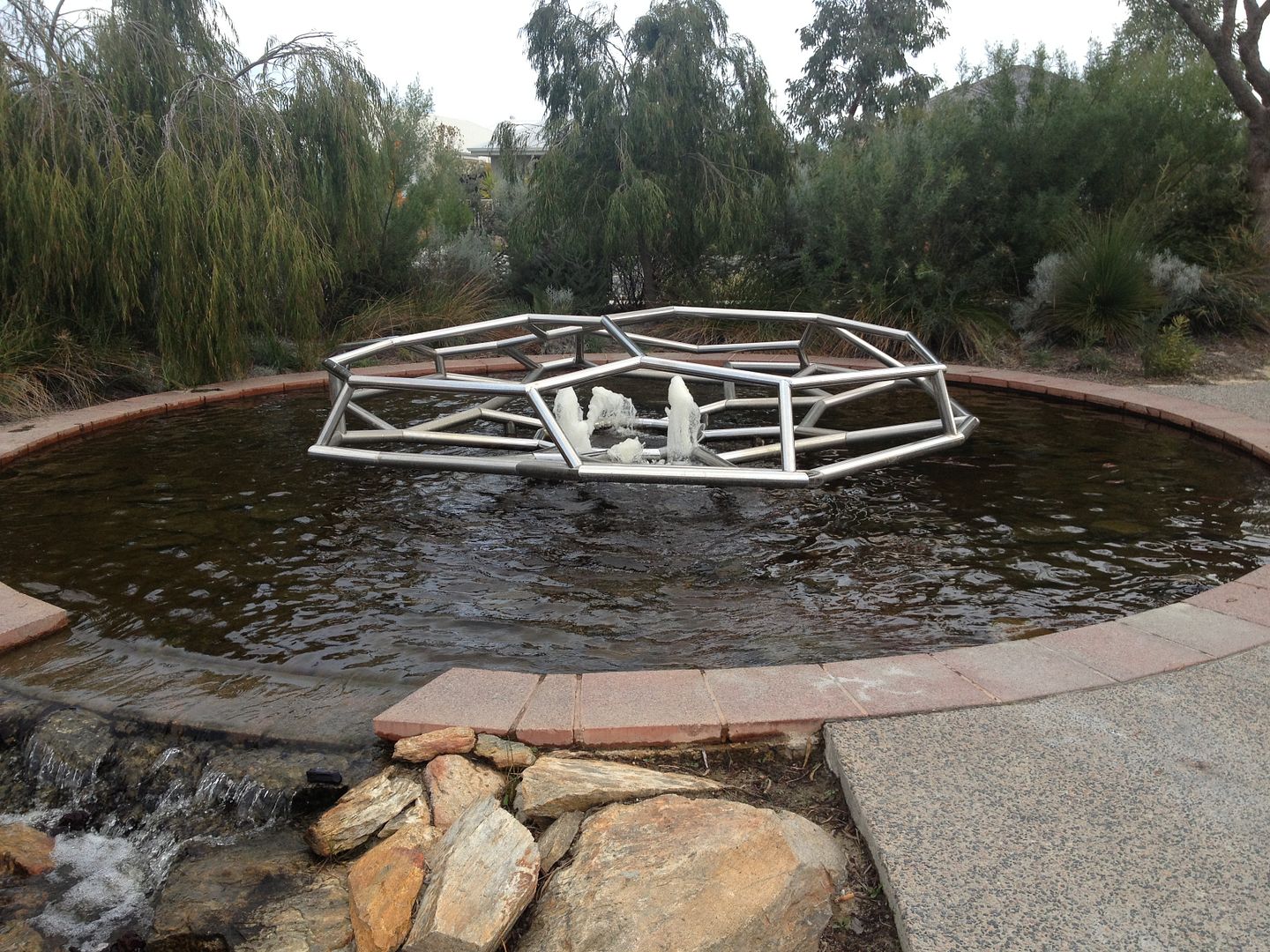 The grounds of Discovery Park are lovely and there are lots of great picnic shelters with BBQ's dotted along the creek which runs into a small lake. There are a couple of bridges over the stream which make it ideal for playing poo-sticks.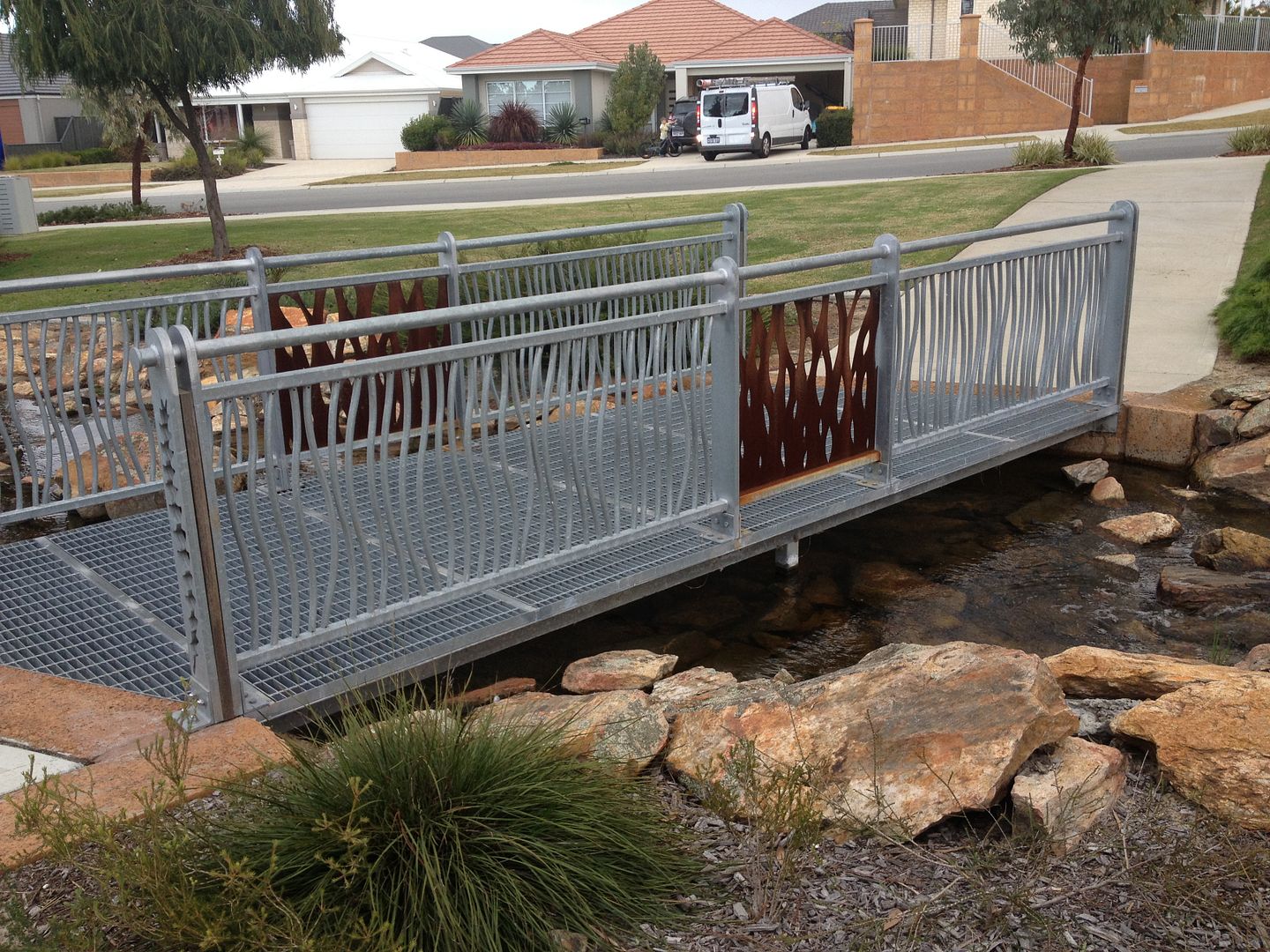 There are a couple of negative points to this great new playground. There are no toilets and no car park. Parking is found road side and I would guess it may be tricky to find a spot on busy days.

Pitstop Playground is located on on the corner of Grandis Boulevarde and Botanic Ave, Banksia Grove.

Find more playgrounds in Perth