Opportunity Playspace, Rotary Park.
Scenic Drive, Wanneroo

Summary
Suitable for Crawlers plus


There are public toilets across the car park and 2 new toilets within the playground area.


3 BBQ stations - 6 BBQ's in total



3 shaded picnic tables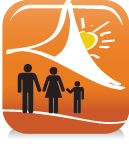 The playground is covered by shadesails in areas and trees in others.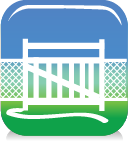 The playround is fully fenced and but not gated so there are areas that open directly onto the car park.



The playground has 3 baby swings and 3 normal swings. There is a Liberty swing for wheel chair users. The playground has a multitude of equiptment for all ages. The Playground is both sandbased and soft fall in areas.


There are two water fountains.



There is a car park on both sides of the playground.

The City of Wanneroo's Opportunity Playspace at Rotary Park, has been listed as the best playground in Western Australia in the RAC's October – November 2011 edition of Horizons magazine. The magazine explored 10 of the best playgrounds in the State, with Opportunity Playspace coming in at number one and I can see why! It's the perfect place for families to have fun.

The playground has such an array of play equipment and it's designed in a way that I haven't seen anywhere else.
The focal piece of the playground is a large playstructure that contains 4 slides, a climbing wall, firemans poles, climbing nets, cubby house, a tree top walk and stairs to here there and everywhere. It's great as the whole cubby house aspect encourages imaginative play.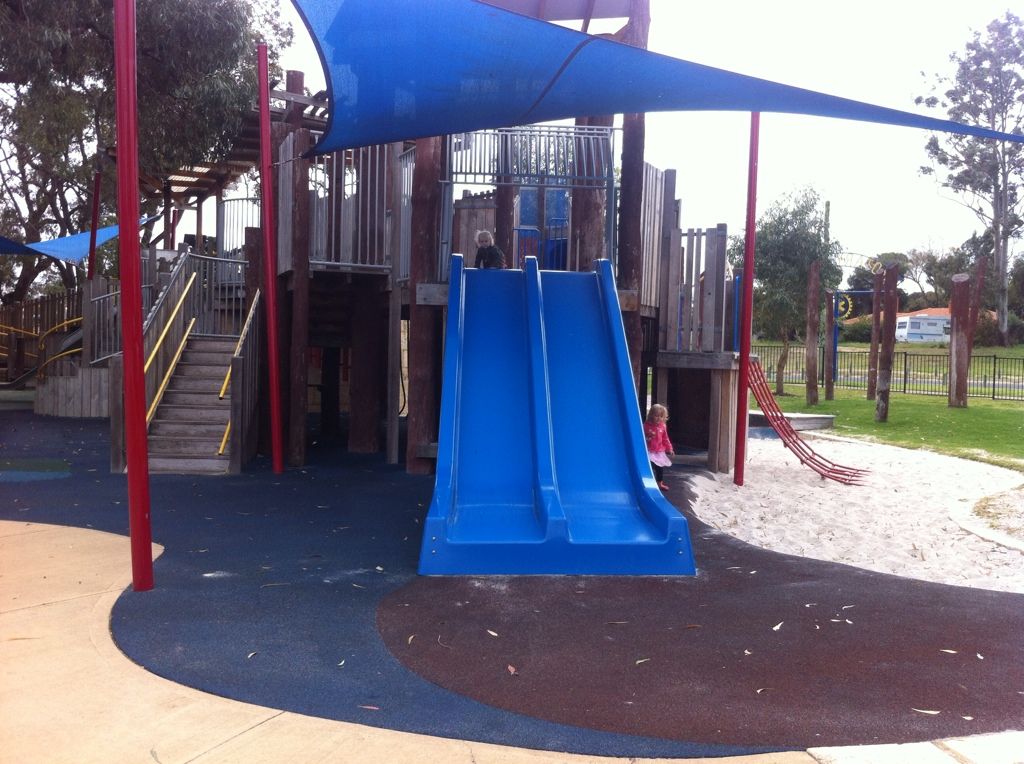 The double slide. Becareful with little people on the slide as they do come down it quite fast. My 20 month old came down with quite a bump!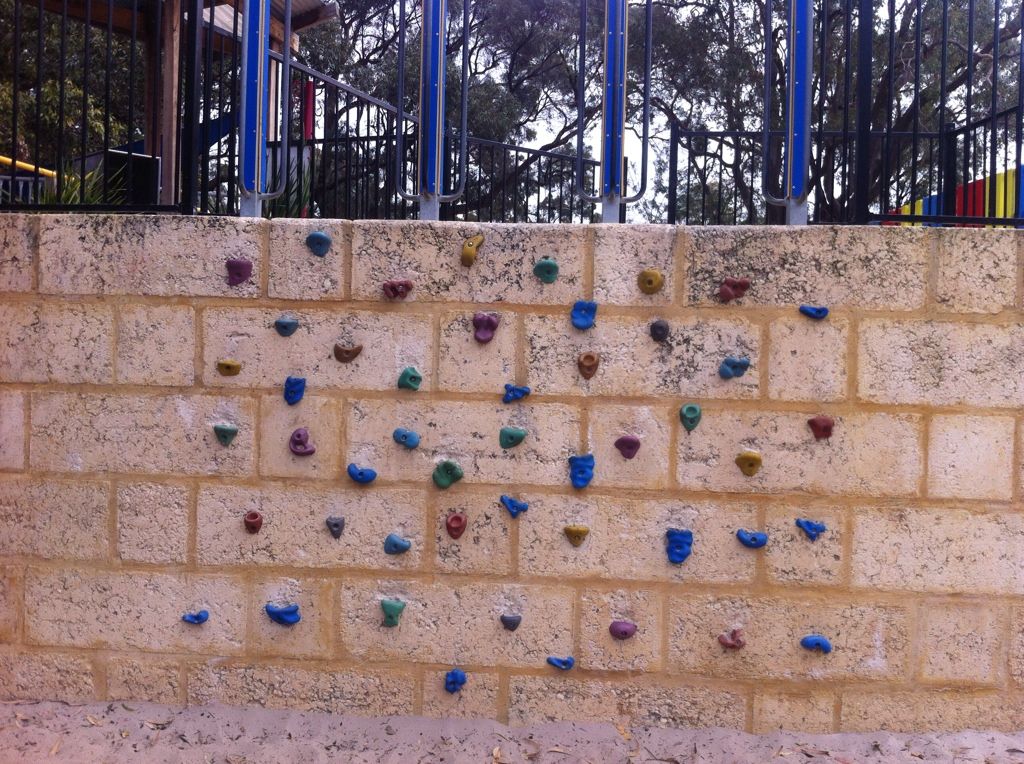 The Climbing Wall



At the top of the curly wurly slide.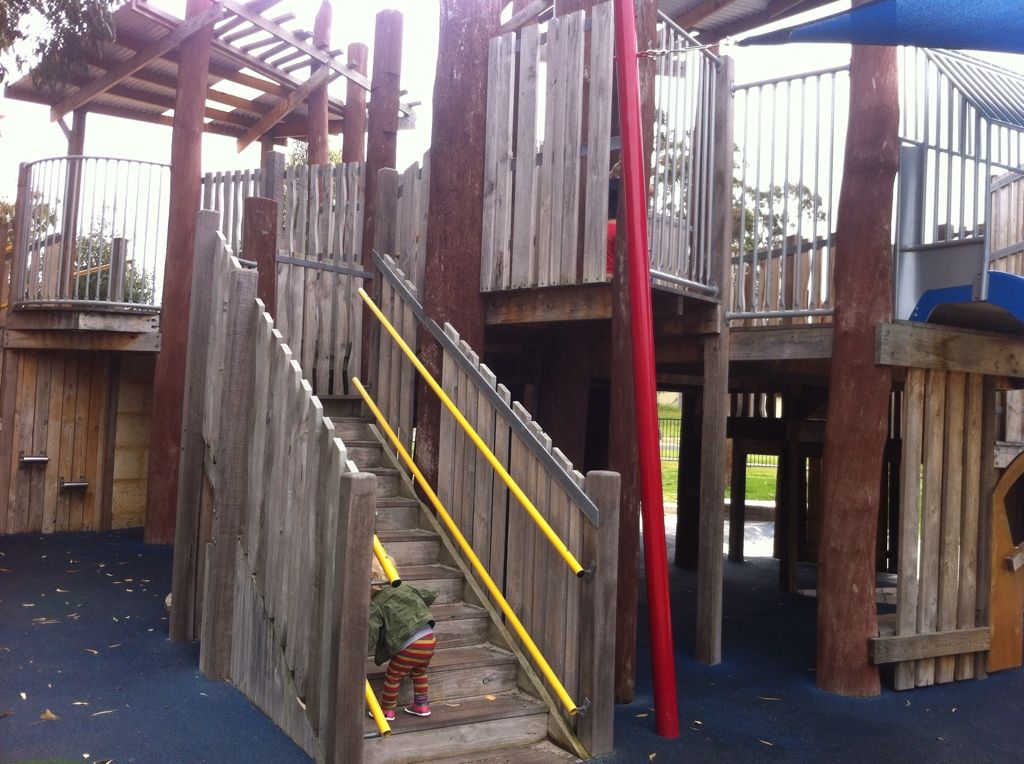 My 20 month old had lots of fun going up an down the stairs. It's great for adults to as you can easily accompany little people as they make their way around the play structure. I even found myself going down the curly wurly slide a couple of times!



A Cubby House area.



Elevated walkway onto the climbing frame structure. Great for wheelchairs and pushchairs.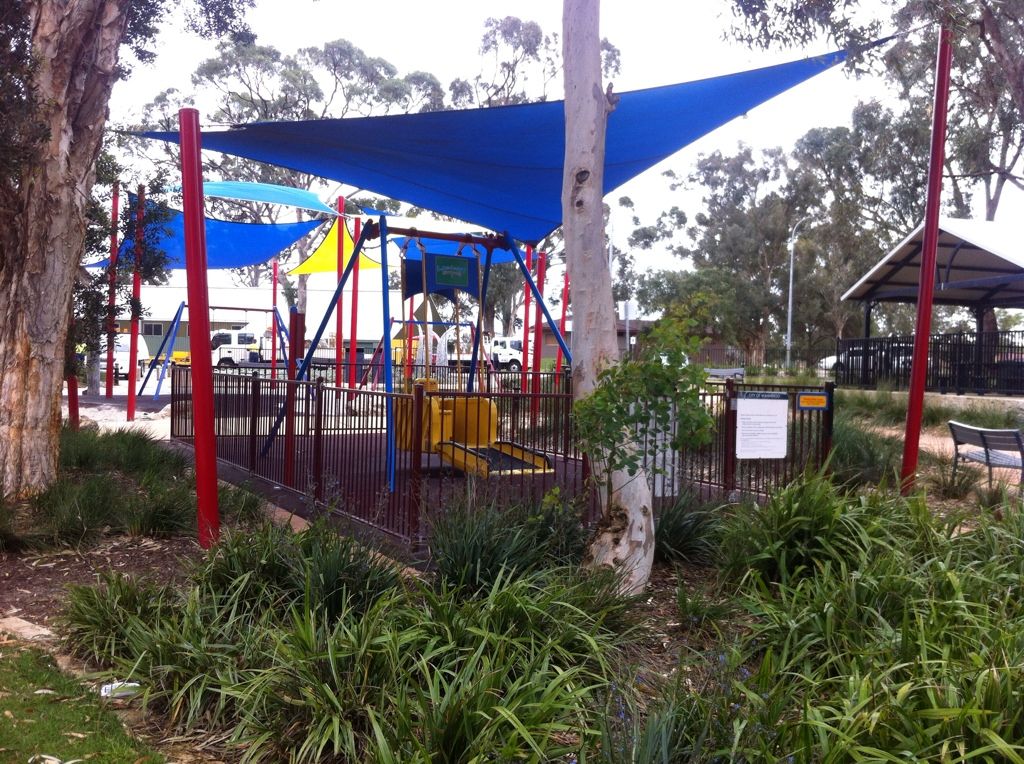 Liberty swing for wheel chair users.



Swing area, both softfall and sandbased. Behind you can see where the fence isn't gated and opens out directly onto the car park so you do have to keep a close eye on the kids when they are in this area of the park.



Spinning wheel - great fun!



Spinning teacup. This is a favourite of Miss 4's, she said she'd like to stay on there forever!



Miss 4 and Miss Almost 2 having fun on the see-saw.



Obstacle course plus spider net.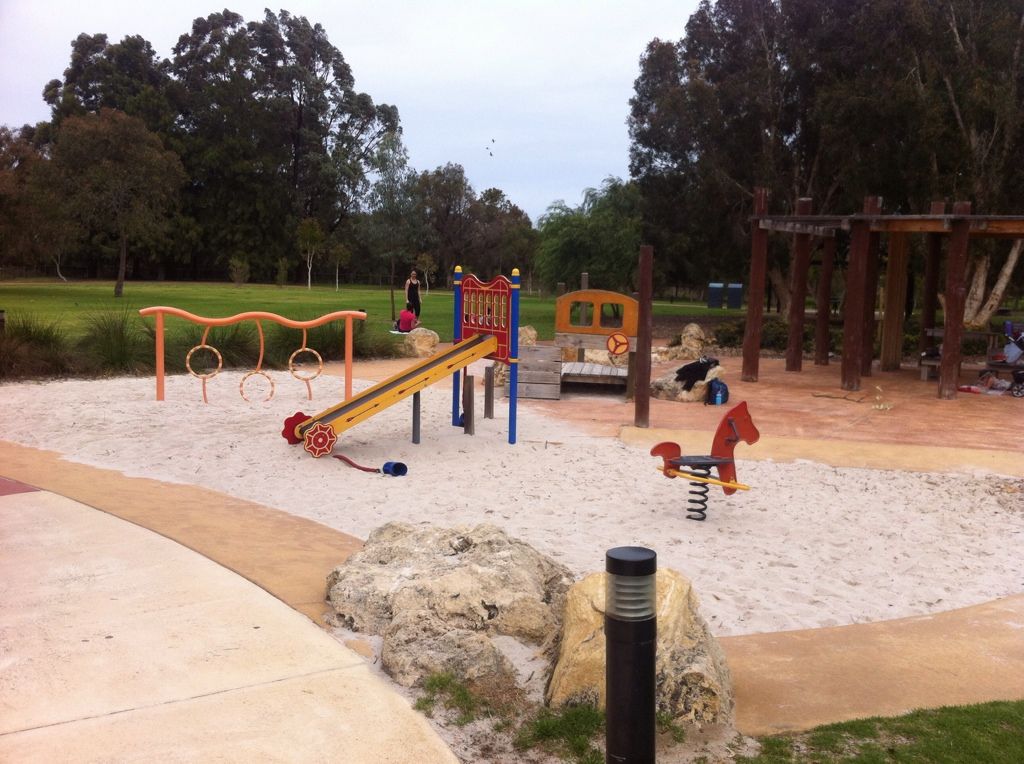 Sand play area perfect for the little ones.


I love the picinic shelters here as they are fabulous for holding a gathering. Not only do you get a large shelter area with a picnic table and BBQ's but also a table perfect for laying food out on. Unfortunatley you can't pre-book the shelters so you need to get there early on the day to grab one. There are only three and they are very popular. There is also a large grassy area within the fence boundaries which is perfect for ball games.
The Playspace has been constructed using recycled materials. Look out for the old pylons that were once part of an old jetty in South Perth, the rubber softfall surfacing is made from recycled tyres and all jarrah seating is recovered building materials from old homes.

For more information see the City of Wanneroo website


View Larger Map
Find more playgrounds in Perth