Bistro 38 at the Joondalup resort hosts a Champagne, Carvery, Chocolate Buffet which takes place every Sunday from 12pm - 2pm. During the 2 hour window you can enjoy full access to the buffet, chocolate fountain and free flowing champagne!
It sounded great! Our only problem … we were to be accompanied by Miss 4 and Miss 2 and we had no idea to whether it was child friendly! To prepare I packed a bag full with colouring books, pencils, playdough, an iPad - you name it; if I thought it would keep them entertained for more than a minute I packed it! Miss 2 is not known as a child who can stay still for more than a minute!
When we arrived at the restaurant I was relieved to see more other young children out to lunch with their parents. We need not have worried about Bistro 38's child-friendliness. On being seated a booster seat was immediately brought out for Miss 2 without us asking for it. Both girls were also provided with a kids activity pack that included a colouring book, pencils and stickers. Phew!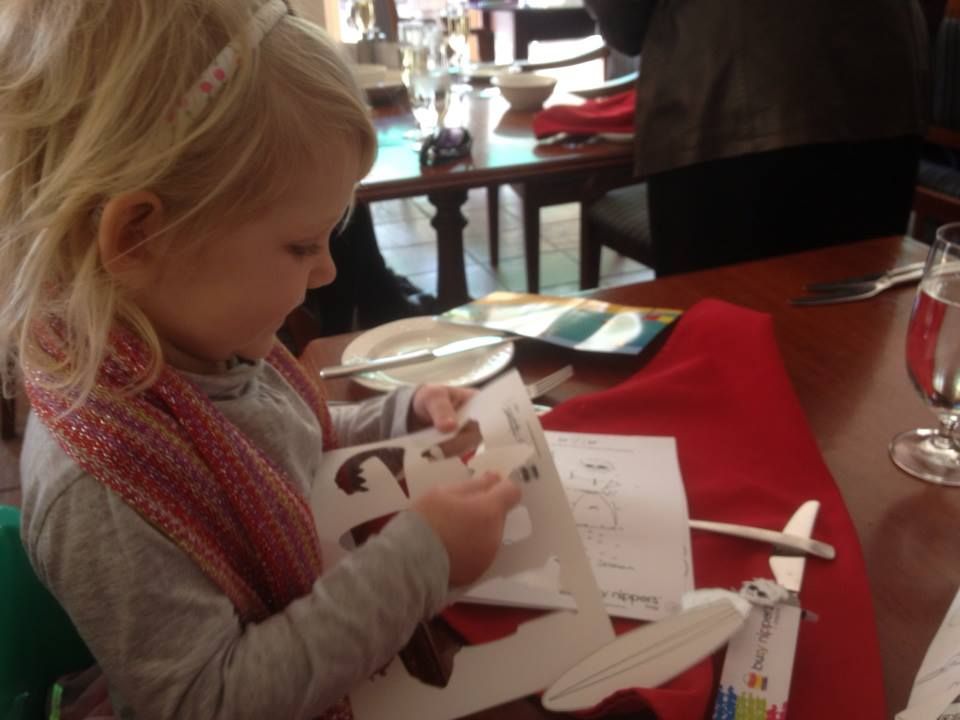 The champagne was poured straight away and we were told to help ourselves to the food on offer. The great thing about a dining at a buffet with kids is that there is no waiting around to order or waiting ages for the food to arrive so little people have no time to get restless.
We helped ourselves to the selection of starters - soup, prawns, salads, meats and frittata. I would say there wasn't a huge range on offer and I was a little bit disappointed that it wasn't labeled as to what everything was. My husband hates fish but found himself tucked into a salmon frittata unaware of its ingredients.
Next up was the carvery. The choice that day was beef and Turkey. I had a bit of both accompanied by huge yorkshire puddings and all the trimmings. There was also Thai Green chicken curry on offer if you fancied something a little spicy. And yes the champagne was still following!
Both my girls are really fussy eaters so it was great being able to fill them a plate with a little bit of everything so they could give it all a try.
Then came the best bit ...dessert! There is a chocolate fountain accompanied with fruit, marshmallows, rocky road and profiteroles. The girls loved making their choices and dipping it in the chocolate. There was also Tiramisu, white chocolate panna cotta and triffle. It was all very yummy!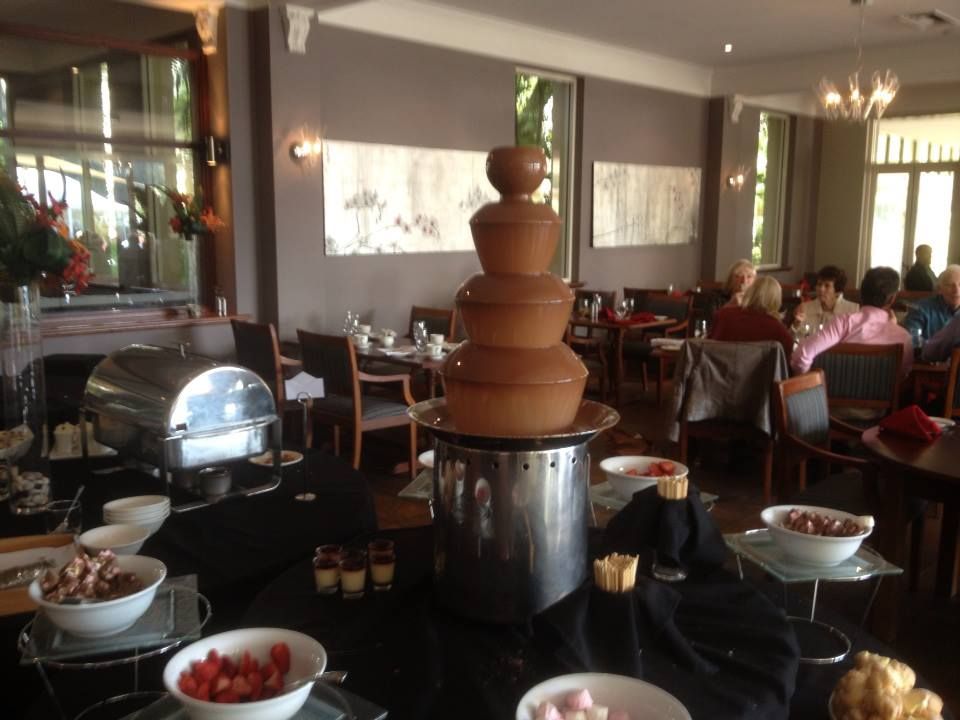 If that's not enough you can help yourself to coffee from a machine afterwards. At that point Miss 2 was very restless so we decided to move outside and enjoy coffee on the terrace outside, overlooking the pool. The girls enjoyed looking for lizards in the rocks and as the pool is fully fenced they couldn't escape anywhere.

After coffee we had a stroll around the beautiful grounds. On the opposite side of the pool area from the restaurant is a pond packed full of huge Koi Carp. The girls loved watching them and it was a lovely end to the lunch. I'd definitely go again as the food was good quality, we now know it is child friendly and overall for what you get I think it represents good value!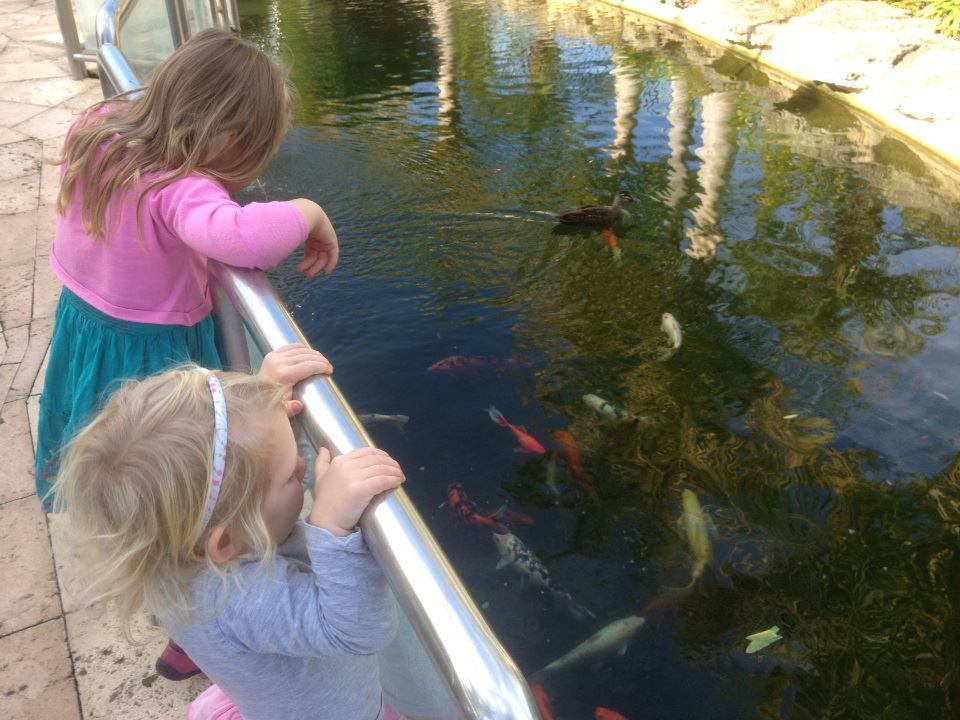 The Champagne, Carvery, Chocolate Buffet runs every Sunday 12pm - 2pm at Bistro 38, Joondalup Resort. Prices are $65 Adults, $30 children aged 13 - 17 years, $15 children aged 5 - 12 years. Children under the age of 5 are free.

http://www.joondalupresort.com.au/the-champagne-carvery-chocolate-buffet.html


View Larger Map







Find more family friendly restaurants in Perth