The Peasant's Table is a new family friendly restaurant that has just opened up at The Mezz in Mount Hawthorn. It promises to be an 'honest, authentic and welcoming place where community comes together and where friends and families can relax'.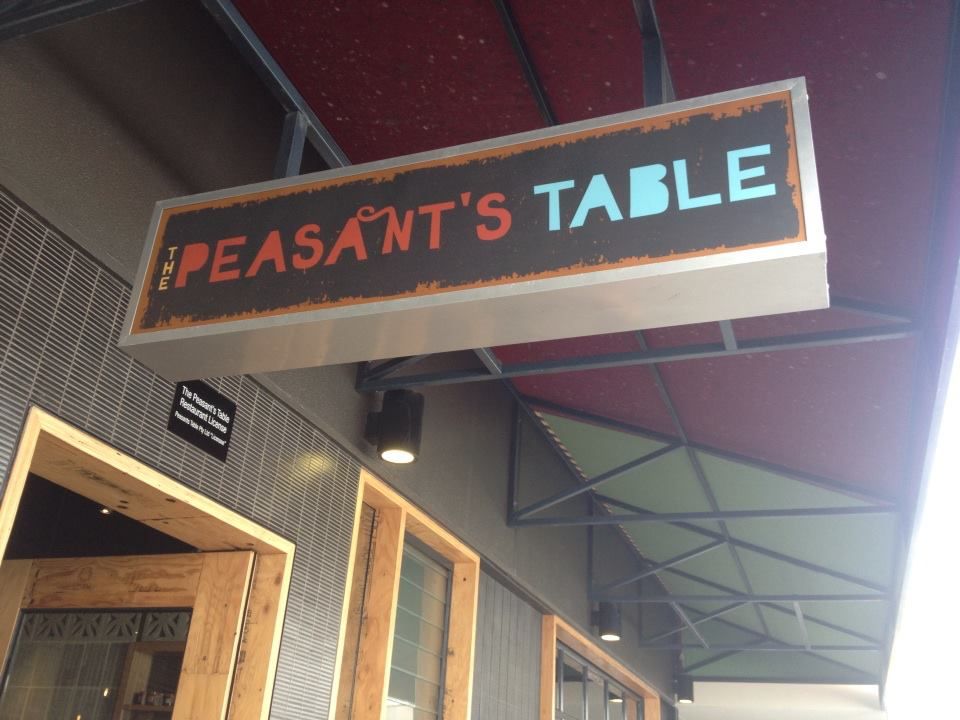 The interior of the restaurant is nicely designed and has choice of seating areas. Outside in the alfresco area in the new pedestrian laneway sees big comfy sofas along with tables and chairs.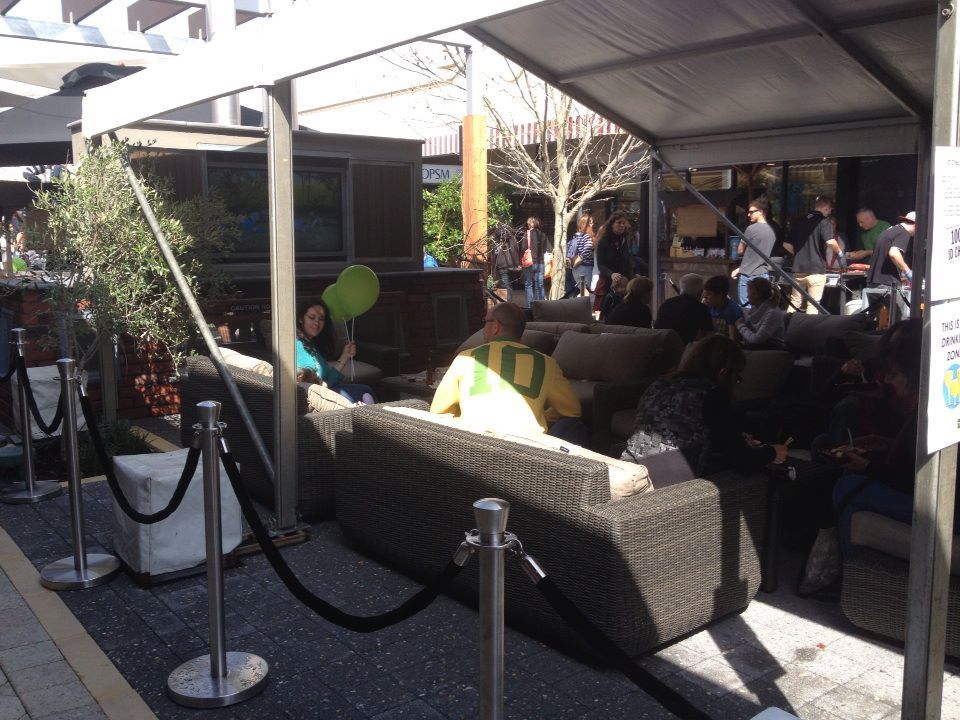 The sofa area is perfect for grabbing a relaxing coffee with friends after a spot of shopping. Their resident barista Marz is rumoured to be one of the best in Perth and they serve FREE babychinos when you purchase a coffee so little people will be kept happy too.




There is a large TV in the 'lounge' area which was playing ABC kids programs when we visited.
Inside the restaurant there are plenty more tables which could accommodate an intimate dinner for two to large groups with prams.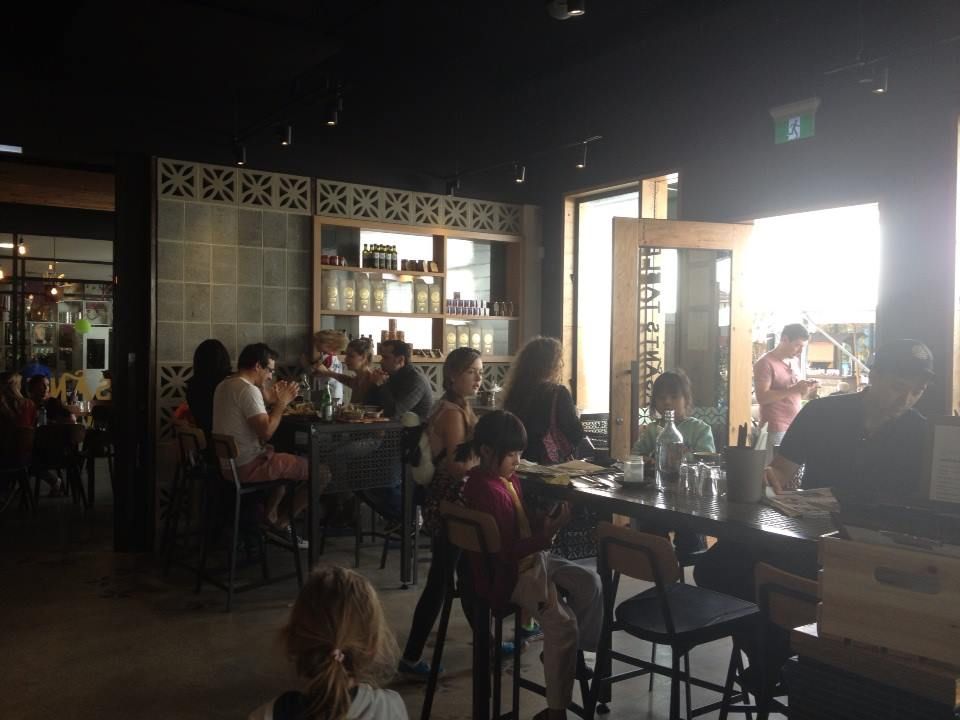 I noted that there were several highchairs available for use.
The menu is simple, rustic and well priced. All the food is served on a wooden plank.




I opted for the Steak Sanga ($20) which was marinated beef rump steak topped with crushed potato salad with rocket and caramelized onions on a Ciabatta loaf. It was very yummy - the bread was lovely and light, and steak tender.
My husband choose the pie of the day ($18) which was beef, bacon and cheddar. He enjoyed every mouthful.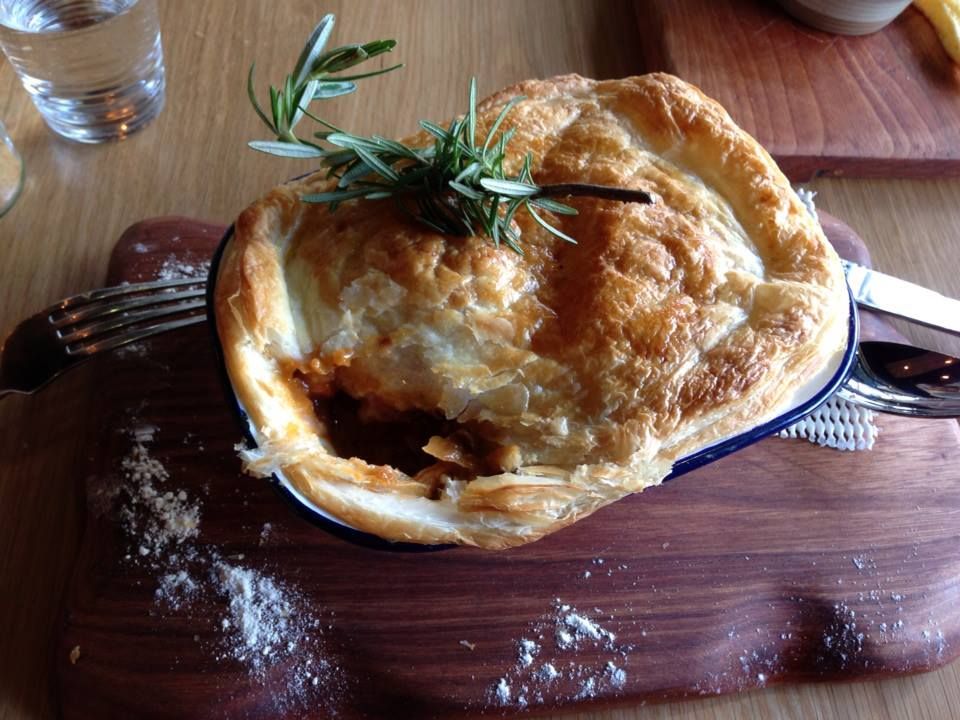 We also ordered a side of fries ($8) which were hand cut in their skins and served with a delicious garlic aioli.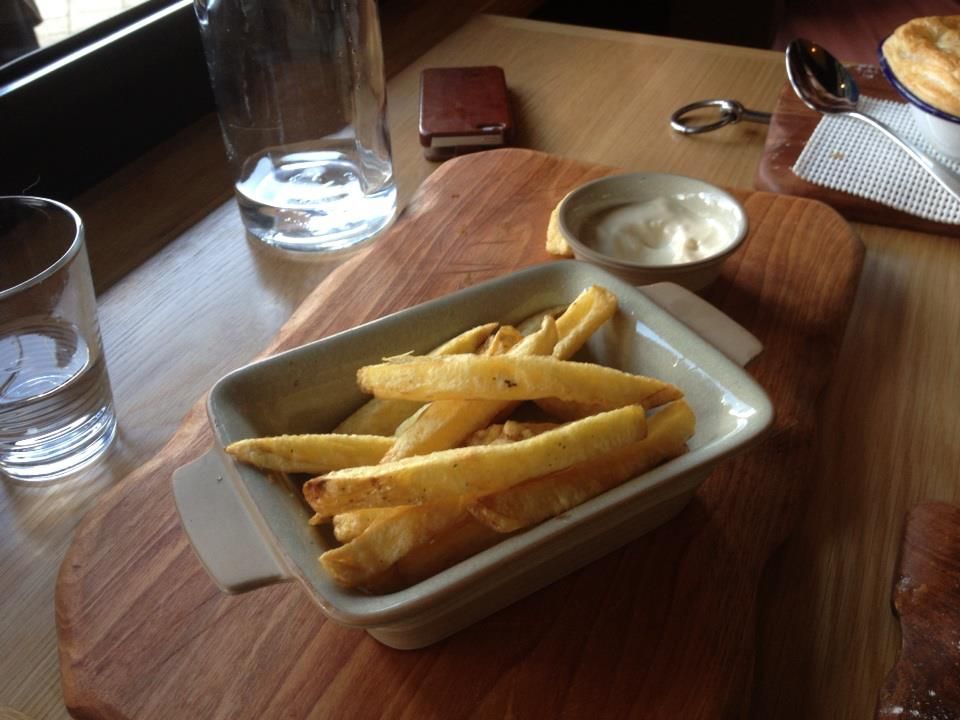 The Peasant's Table has a kids menu which offers 'make-your-own' pizza ($13) Monday - Wednesday.



We opted for the 'Slider n Chips' which offers of a choice of chicken, fish or pork. The meal itself is $10 or $15 as part of a meal deal which includes a drink, ice-cream cone and activity pack.
The activity pack kept the girls amused while we waited for the food to arrive.
The Peasant's Table is situated right next to the playground in the laneway at The Mezz although I would not recommend letting younger kids play unsupervised whilst you are dining at the restaurant for a number of reasons. The dining area is designed in such a way that you only have restricted viewing of the playground so it's hard to keep a watchful eye on kids whilst you are eating. The playground itself is not fenced and it is right next to the pathway to the car park so it would be very easy for a child to wander off into harms way. Lastly the main feature of the play-frame are the monkey bars which are quite high off the ground, The design of the play equipment means the monkey bars are easily accessible by children that are maybe too small to be using them unsupervised.

We really enjoyed our lunch at The Peasant's Table and will definitely be returning. The Mezz might just have to become my new favourite place to shop!

www.thepeasantstable.com.au