The Wild Fig Cafe in Scarborough is a regular visit for local families at the weekend.
The restaurant is split into areas and also has alfresco tables outside, overlooking the car park I might add but you can see the sea if you stand on a chair. I noticed they rather strategically place all the families together in one area and customers with no kids in the posher area round the corner ;-) Good tactic in my view as this meant our kids made some new friends who entertained each other nicely whilst we relaxed over our lazy brunch.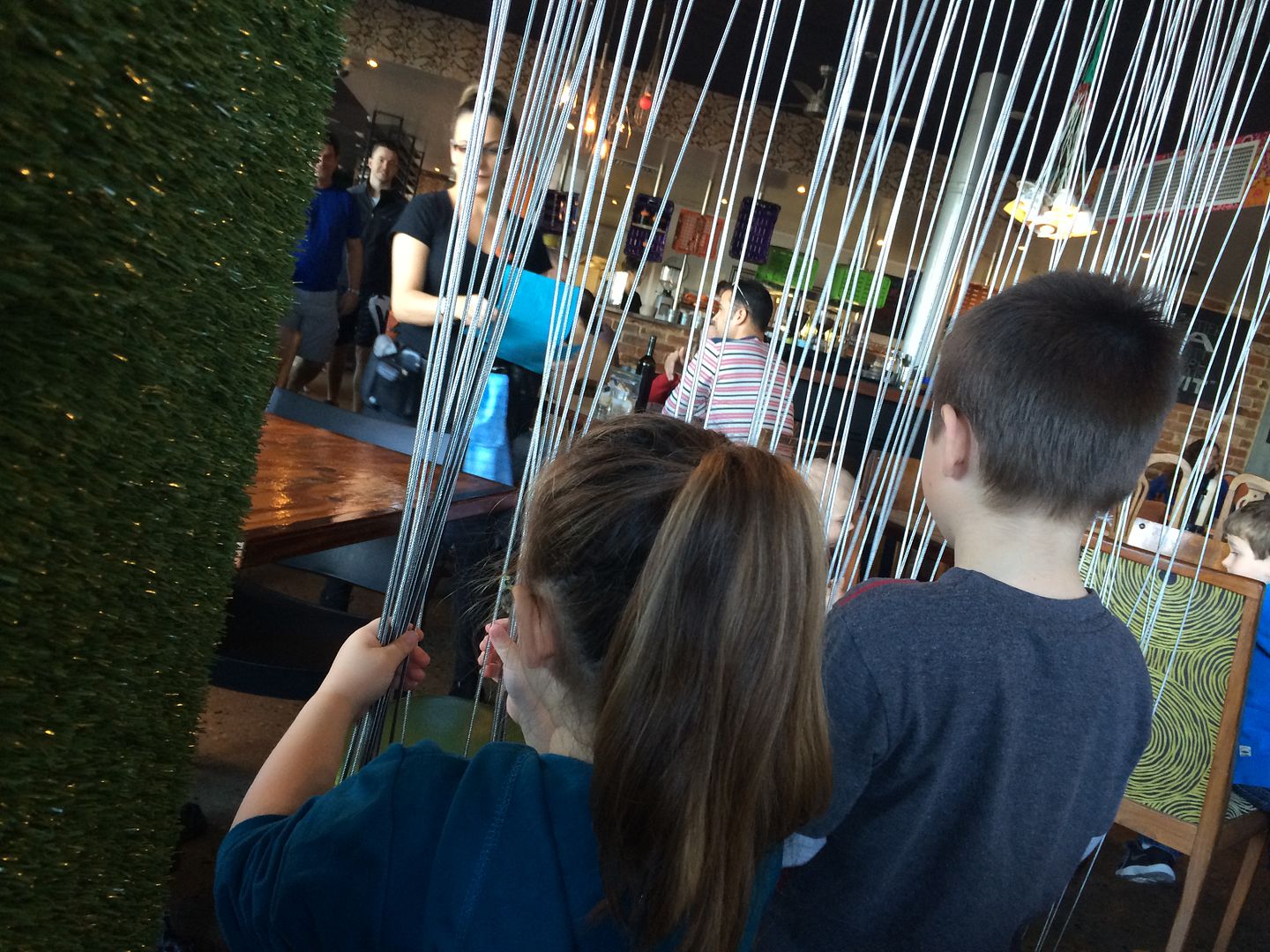 The kids chose to eat their favorite breakfast/brunch item which is fluffly panckes served with maple syrup. The pancakes although quite large looking when they arrived were gobbled up in no time!
The adult order of poached eggs, bacon and rye bread (they forgot the bacon so ran off to get us a plate of bacon) looked a little less inviting than the pancakes ;-(
I ordered a fresh leaf Green Tea presented rather bizarrely in a laboratory specimen flask!? I love how restaurants challenge the mundaness of serving tea and coffee's the way we've consumed them for year and try and think of something quirky to pique our scensory delights ;-) And a latte with RAW sugar for Daddy.
Lollie was rather pleased with herself as she managed to cut up her own pancakes using an adult sized knife and fork. She also managed to move the packages pieces around her plate to ensure they were all equally soaked up with maple syrup.
The Wild Fig has an array of sweet delights to satisfy most taste buds and include gluten free options as well.
Find other family friendly restaurants in Perth