Nothing quite says Sunday like a traditional roast dinner with all the trimmings. So when I heard that Three Leaves Cafe and Restaurant at Drovers Place in Wanneroo serves up a carvery on Sunday I had to go and try it out.
Three Leaves Cafe and Restaurant has moved into the building once occupied by Drovers Cafe. You have to walk over a little wooden bridge over a pond on entry which the kids loved.




The building doesn't look any special from the outside but in the main dining area it has lovely balinese style vaulted ceilings and floor to ceiling windows that overlook all the palms at Drovers Garden Centre. I have always thought the venue would make an ideal South-East Asia restaurant!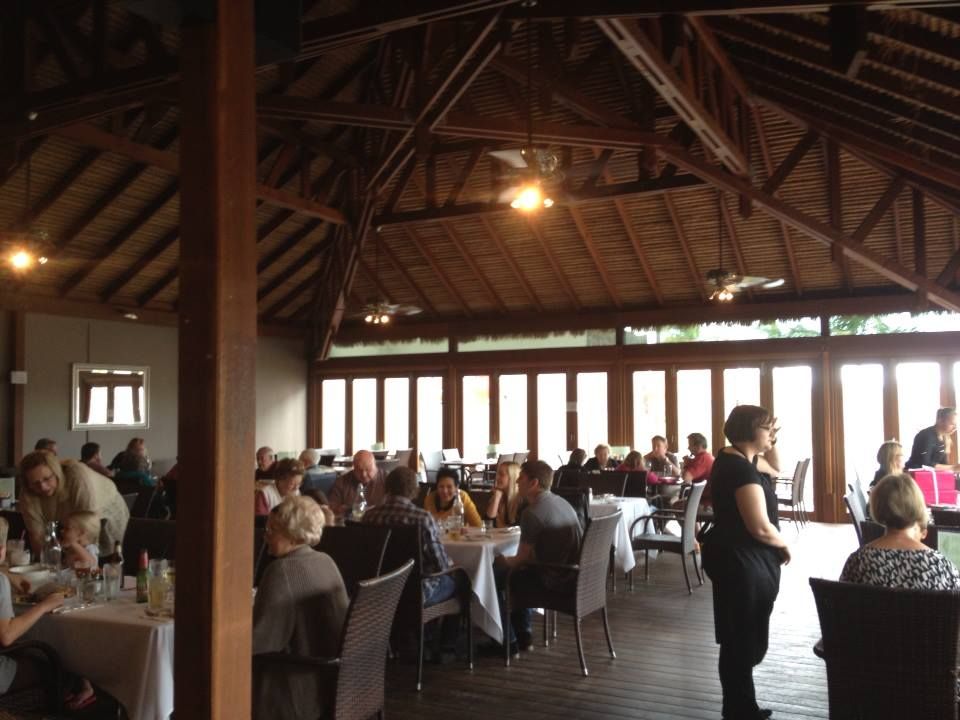 The front of the restaurant is dedicated to the cafe area which serves an array of sandwiches, quiches, coffee and cake to dine in or takeaway. The formal dining area is situated at the rear.
Three Leaves Cafe and Restaurant serves a buffet style carvery every Sunday from 12pm - 7pm. The price is a very reasonable $24 which includes the buffet, which you can return to for second helpings, and an apple crumble dessert. The cost for children is $14.
The children's menu also features Steak and Mash, fish and chips and chicken carbonara all priced at $12. Each meal comes with a drink and a '5-a-day pot' which consists of celery, carrot, cucumber, apple and capsicum sticks. The kids meal was served very quickly and was nicely presented. The girls enjoyed their '5-a-day-pot' especially as it was served in a little bucket.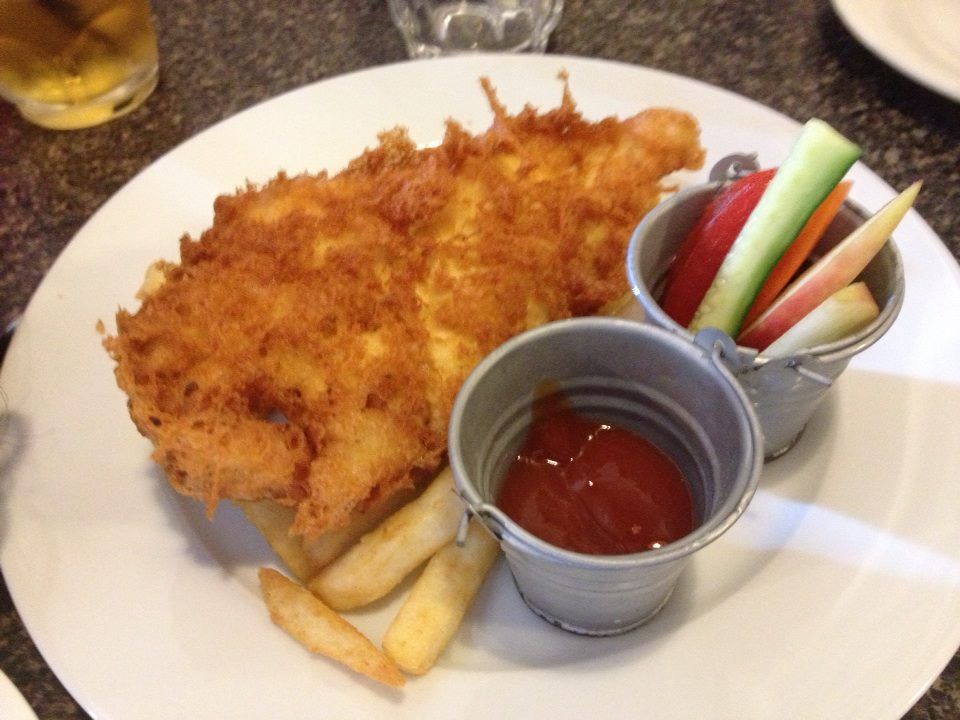 The meat for the carvery is sliced on demand by the very friendly chef. There was a choice of lamb, beef or pork all served with the accompanying sauces. I had to go for all three! The meat portion was very generous.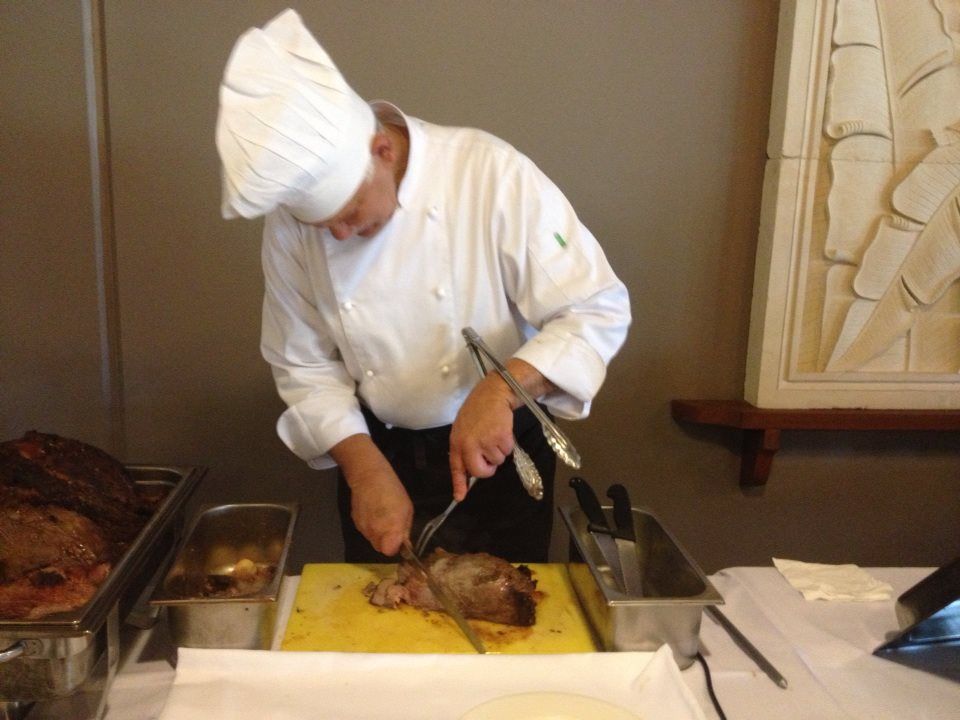 In the hotplates you could find a range of sides which included cauliflower cheese, roast potatoes, yorkshire puddings, honey glazed carrots, roast pumpkin and steamed veggies. Yum yum!




It was really delicious and my husband did go back for second and third helpings!
If you have some room after the lunch you can help yourself to the Apple Crumble and custard. This for me was slightly disappointed as it had been sat in the hot plate for a little while so the crumble was soggy rather that crunchy. But for $24 for both I thought it represented really good value so I certainly wasn't complaining!
There is a small children's play area situated in the cafe area at the opening of the main dining hall. Here you'll find a colouring table, car mat and some other toys. It didn't look fancy but it certainly kept Miss 5 and Miss 2 amused while we finished our lunch.
Throughout our lunch we were entertained by the resident pianist which was a lovely addition to the overall experience. We really enjoyed our Sunday lunch at Three Leaves Cafe and Restaurant and we will definitely be returning again.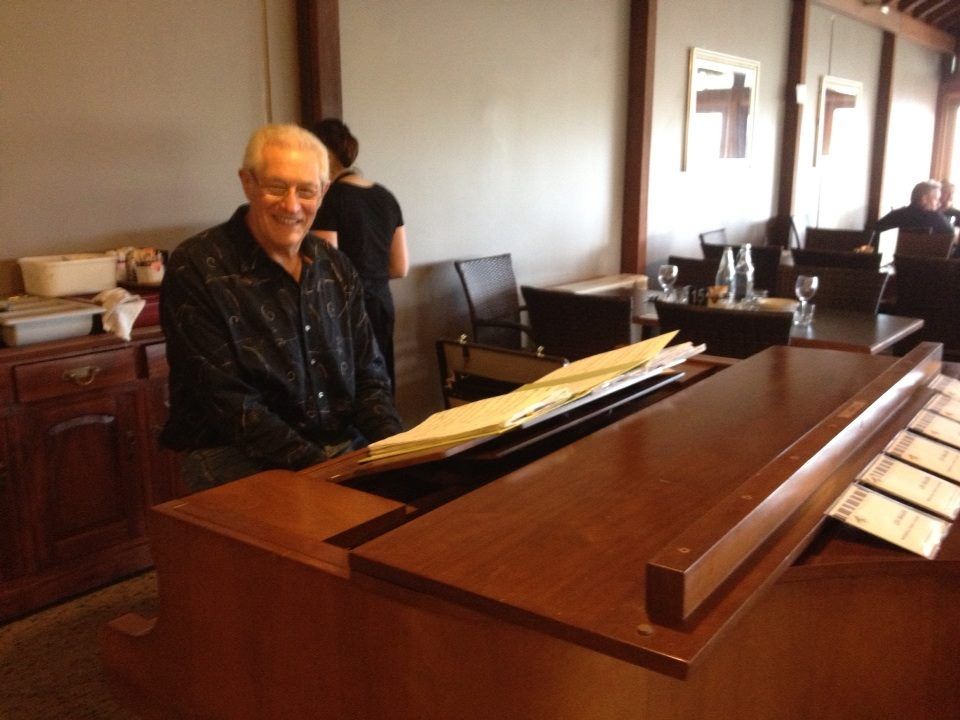 Three Leaves Cafe and Restaurant is open 7.30am - 4pm Mon - Sat, 8am - 8pm Sun and 5.30pm - 9.30pm Thurs and Fri (10.30pm Fri)

www.threeleaves.com.au