Review of the Triassic Park in Canning Vale
410 Ranford Road, Canning Vale (cnr of Nicholson Road next to Jett Fitness)
MAP
(08) 9256 2227
www.triassicfunpark.com.au

Entry Price
Adults - FREE

Under 12mths - FREE

1 - 3yrs - $8.50 (weekday) / $10.50 (weekend & school holidays)

4+ years - $10.50 (weekday) / $12.50 (weekend & school holidays)

Ride on Dinosaurs $2

Motorised Ride on Cars $5

Blacklight Golf $7.50


Opening Times
Monday – closed (group and school bookings only)
Tuesday – 9.00am – 3.00pm
Wednesday – 9.00am – 3.00pm
Thursday – 9.00am – 3.00pm
Friday – 9.00am – 3.00pm
Saturday – 9.00am – 5.30pm
Sunday – 9.00am – 5.30pm

Facilities

Fully air conditioned throughout including the party rooms
Disabled and Baby Changing toilets
3 x themed Party Rooms (Pirates, Dinosaurs and a Princess/girls room)
Toddler soft play area with slides and foam shapes
9 hole blacklight illuminous crazy golf (indoors) ($7.50 per player)
Ride on dinosaurs ($2 for 2mins ride)
Motorised car circuit ($5 for 5mins ride)
Cafe - serving hot and cold food and drinks, slush drinks and ice creams
Parking directly outside


Tirassic Funpark isn't your run of the mill playcentre in Perth, it's more of a theme park combined playcentre and cafe. The obvious theme is DINOSAURS and there's lots of them lurking around the centre!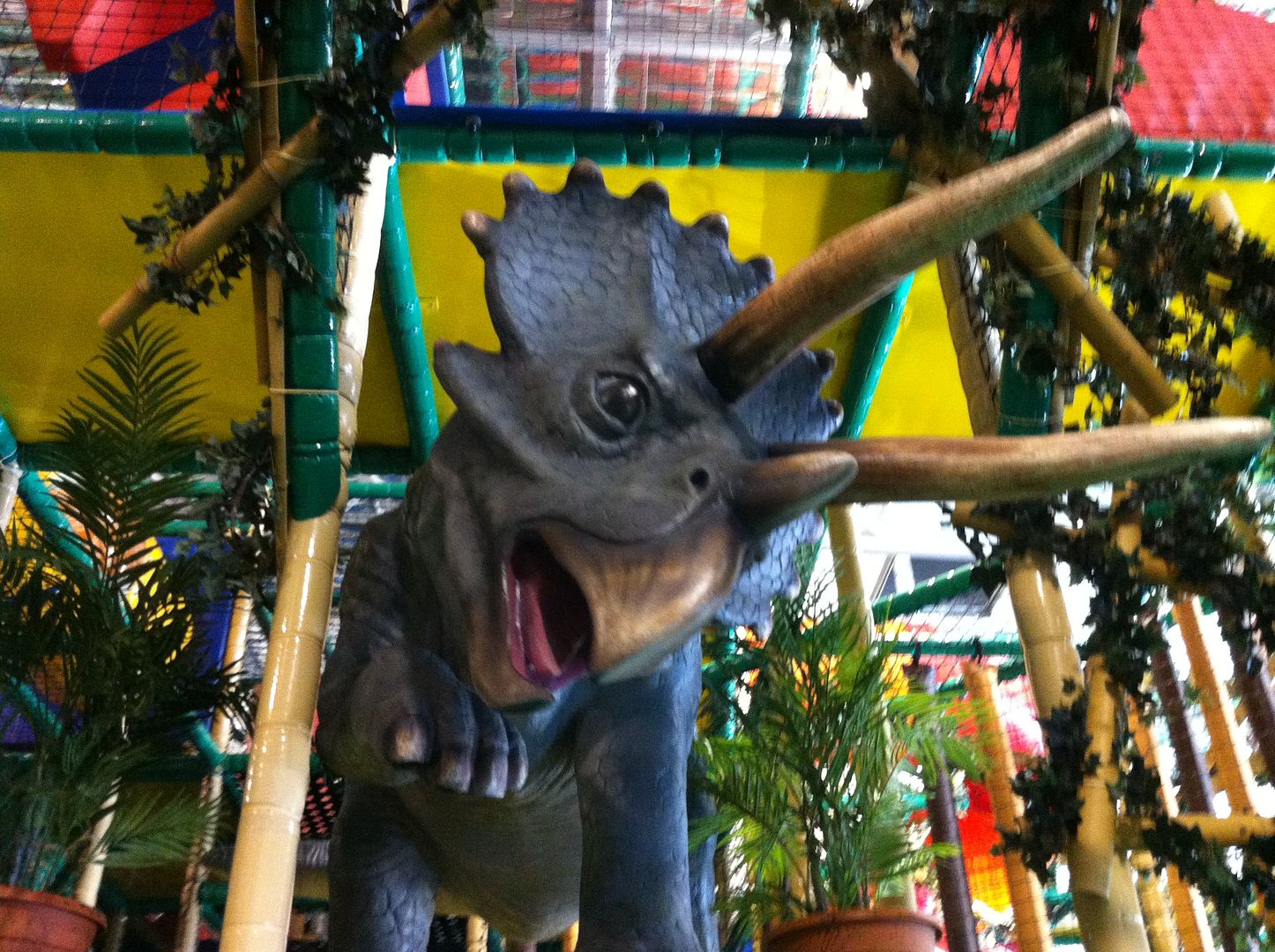 The main super playframe has 3 levels in height with ropes, stairs, ladders, tunnels and slides and lots more to keep the kids entertained. The highest level is 'quite high', I've been up there and was a little apprehensive but then I've got mild vertigo! From the dizzy heights you get to see dinosaurs underneath you which is also quite scary but I seemed to be the only one bothered by this ;-)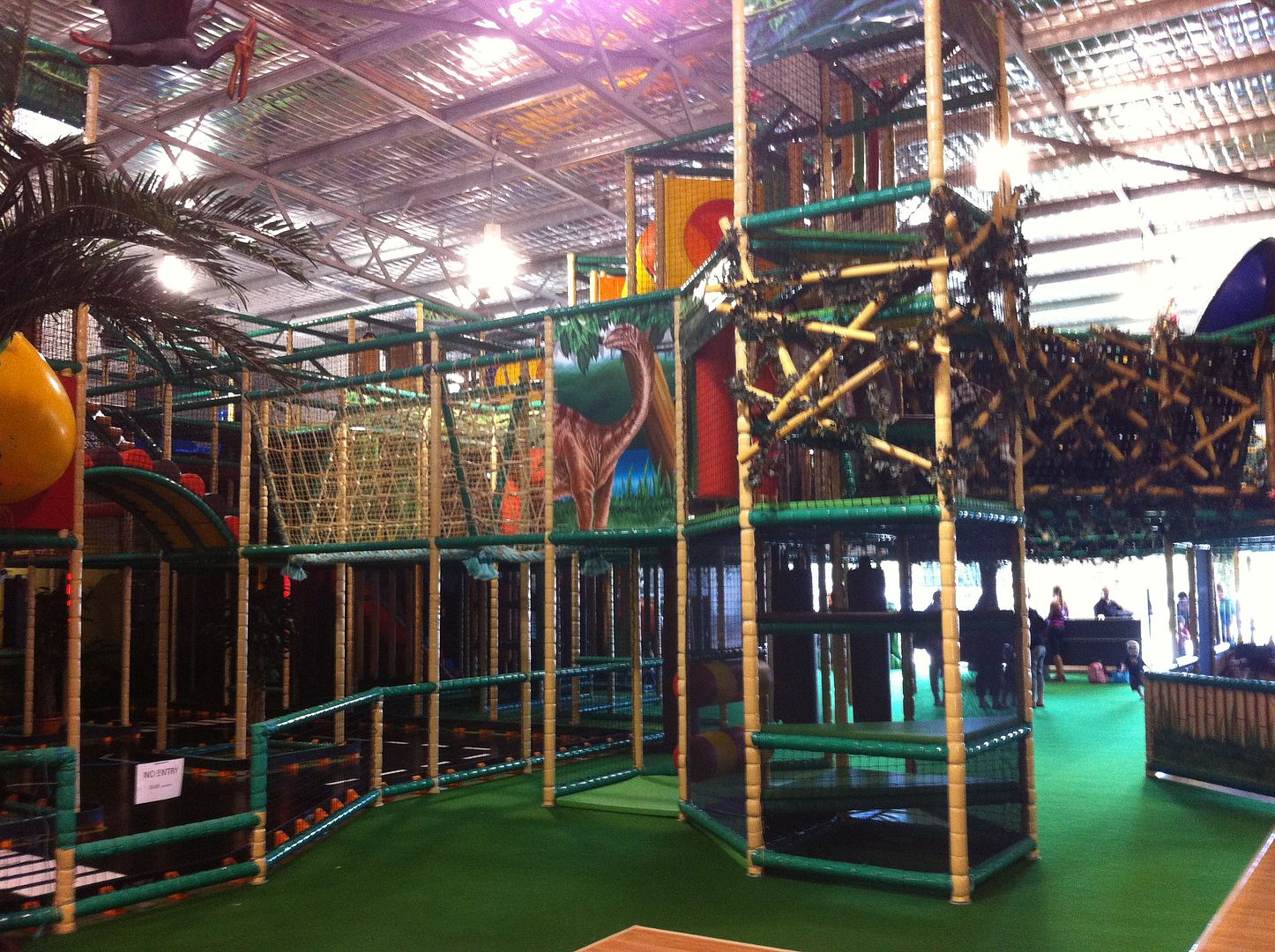 Don't do it!!! There are dinosaurs underneath you!!!!!



The toddler area is situated right next to the Cafe seating area and toilets and includes soft play toys, climbing, tunnels and slide.



We found this "dinosaur" lurking inside the playframe...it's more like a bucking bronco and my 2yr old was more than happy to bounce around on it.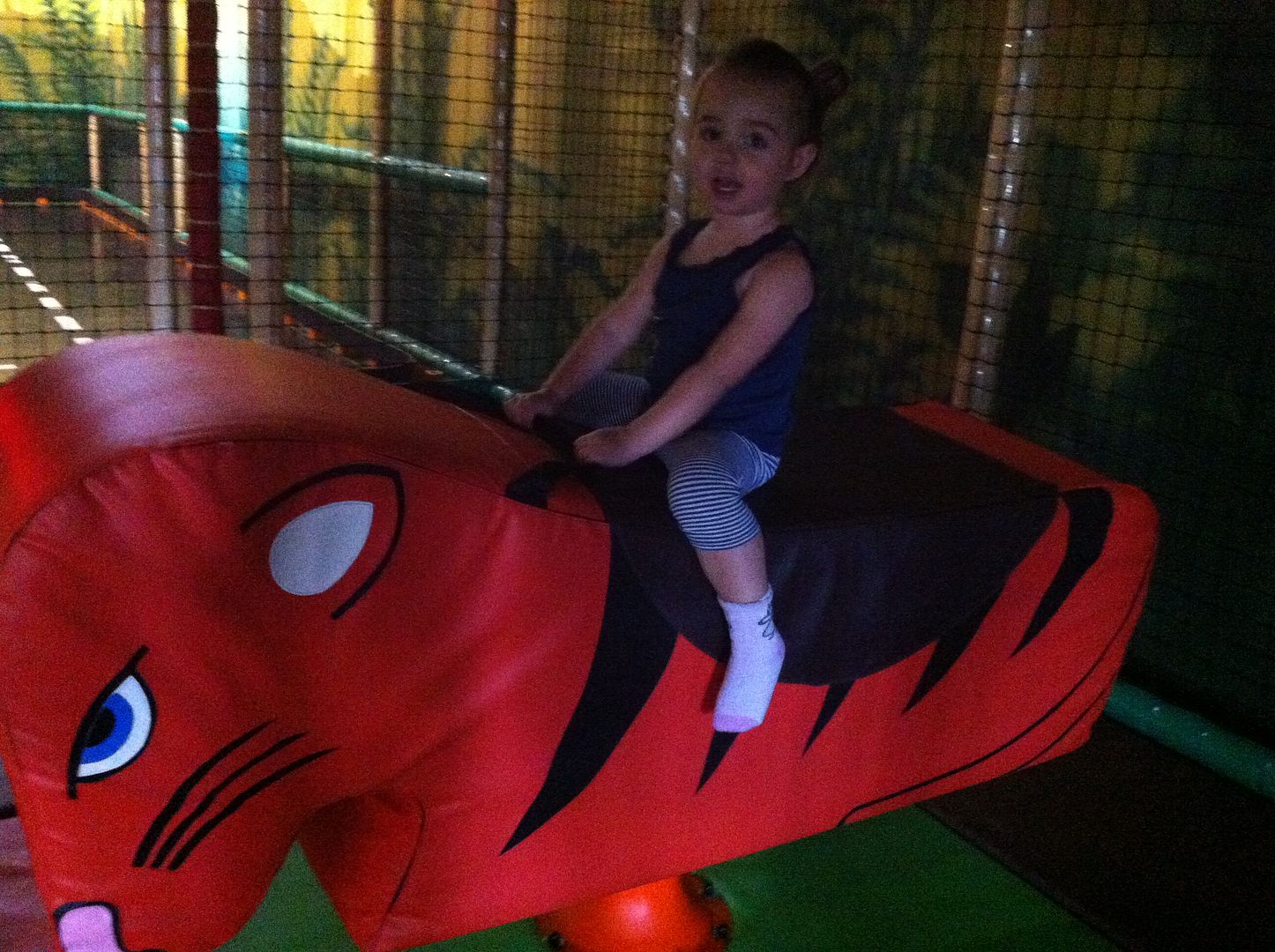 I was scared to go down the huge slide initially but after a few goes I realised I could stop myself from going too fast by sneakily taking my socks off and putting my feet down. Kids loved it!!!



Cafe / Seating area overlooking the toddler playframe and easy view of the main playframe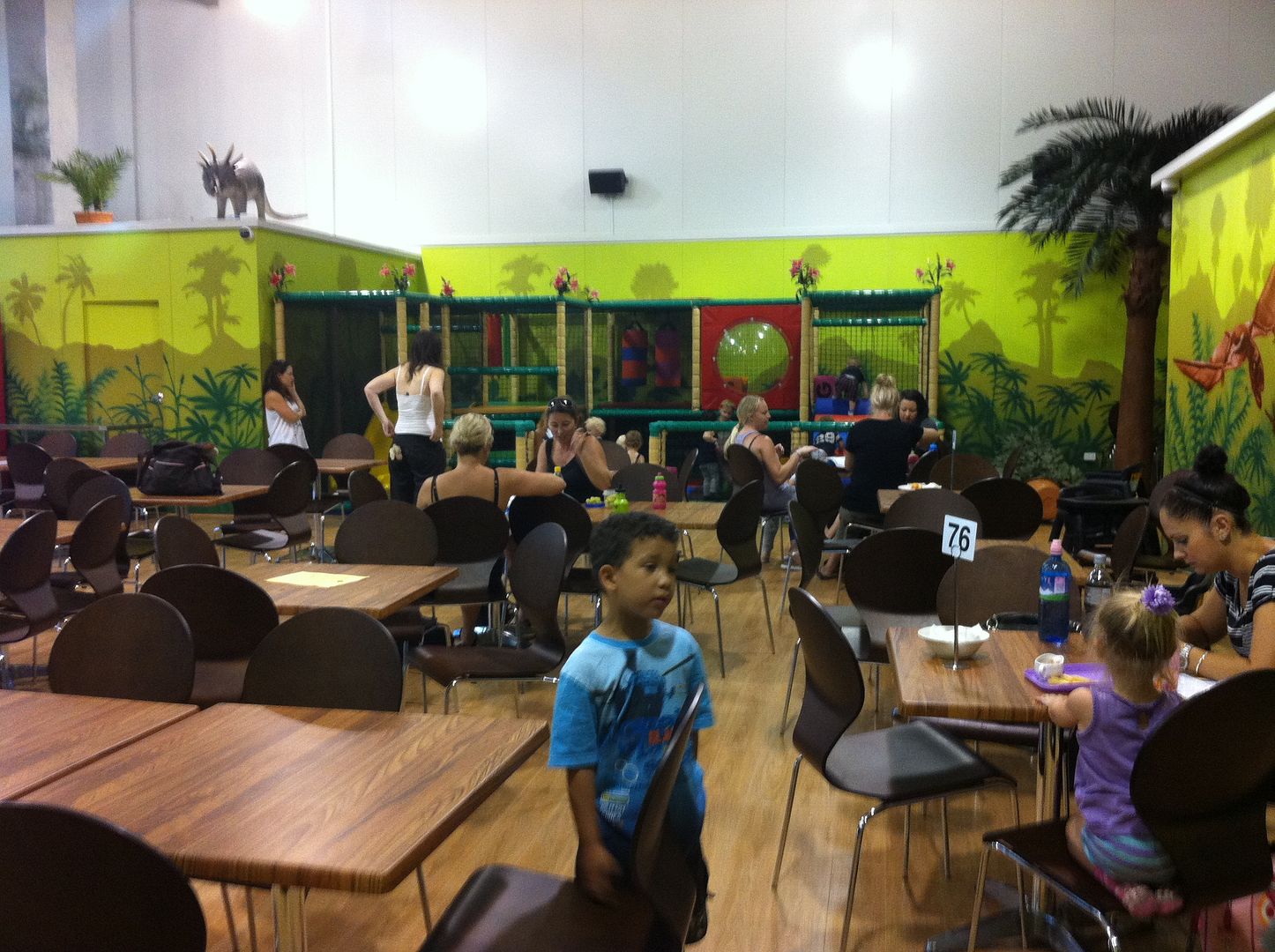 Cars and dinosaurs - yes! How else do you get away from the dinosaurs chasing you in a play centre. These motorised cars are a great little unique addition to Tirassic Park, there's a small circuit, not necessarily for racing but I can see fairground bumper cars happening on most days!



9 hole Crazy Golf - so crazy you play it in the dark!!!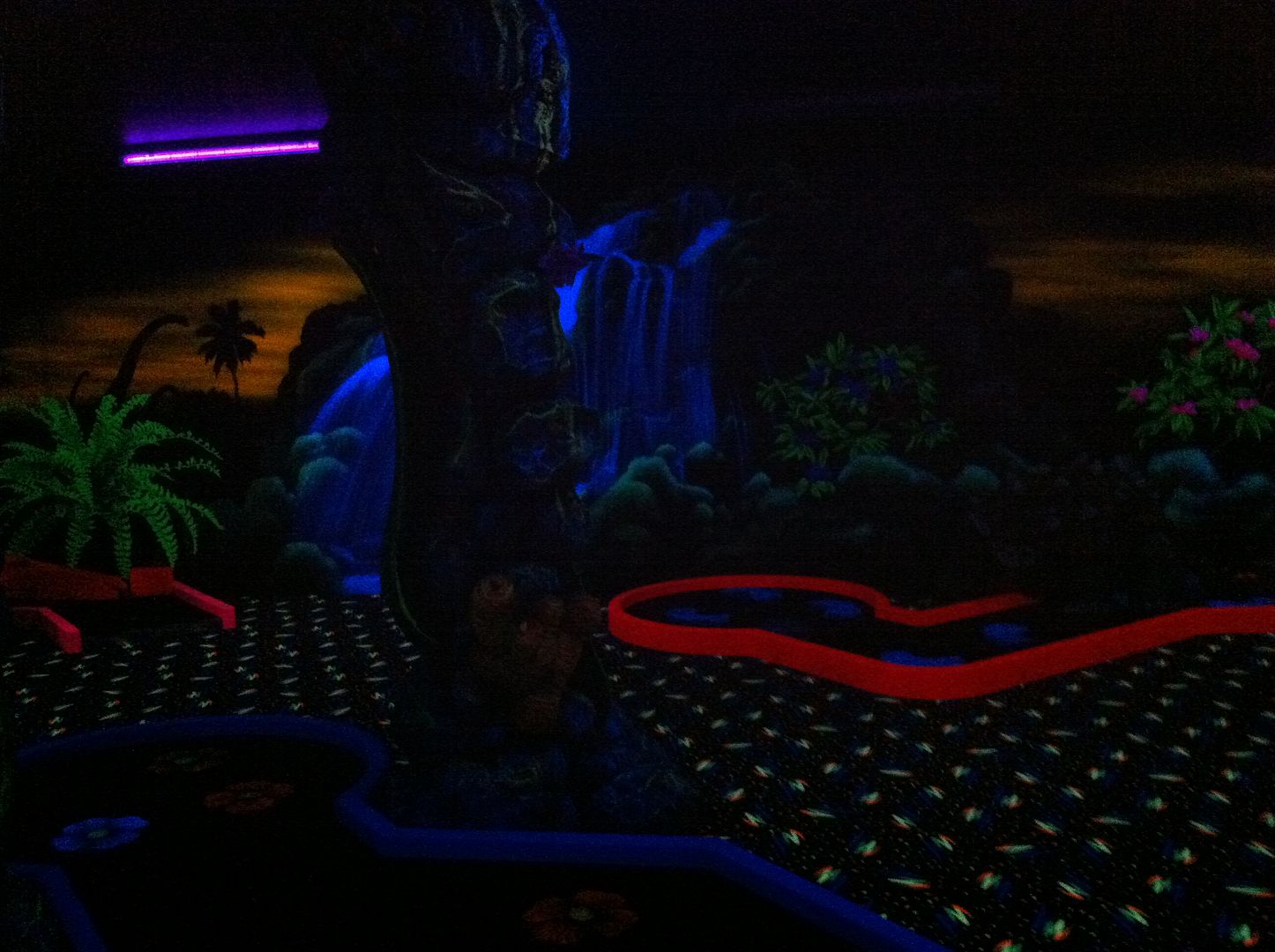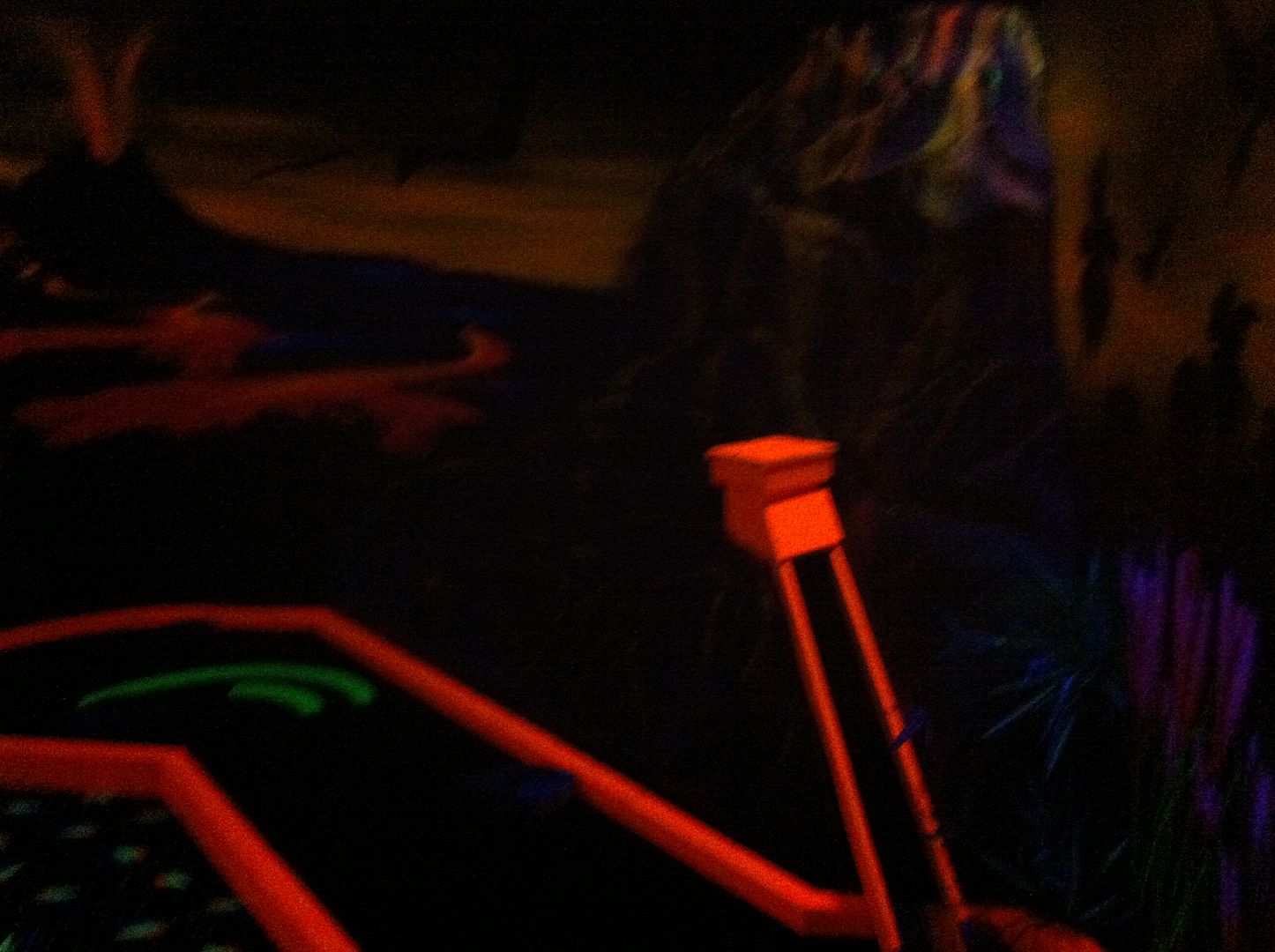 Another great feature of Triassic Funpark is their party rooms. They offer party packages including hire of one of their three themed rooms, food, party bags, glow bracelets, mini-golf and ride on toys.

Dinosaur Party Room



Pirate Party Room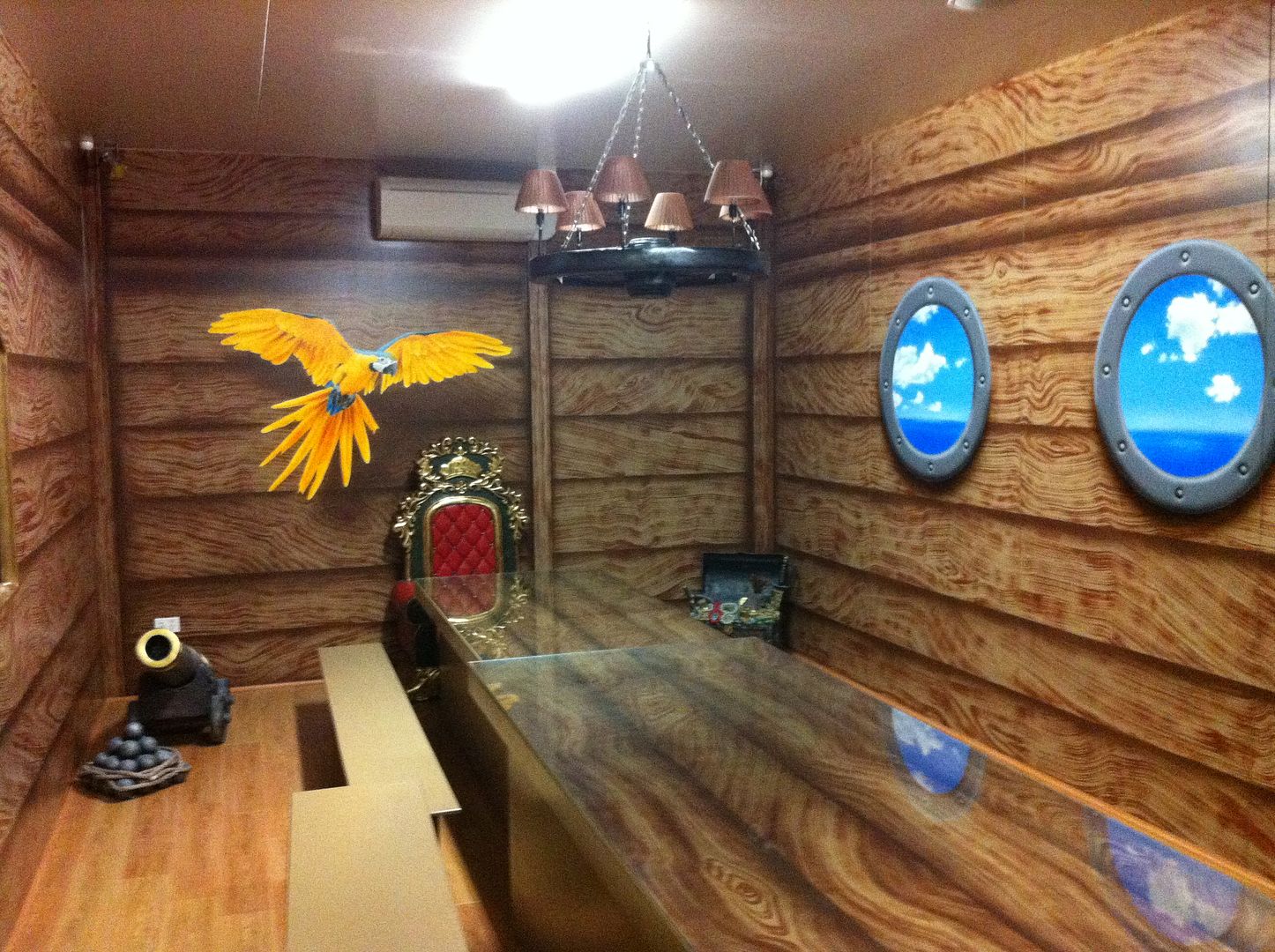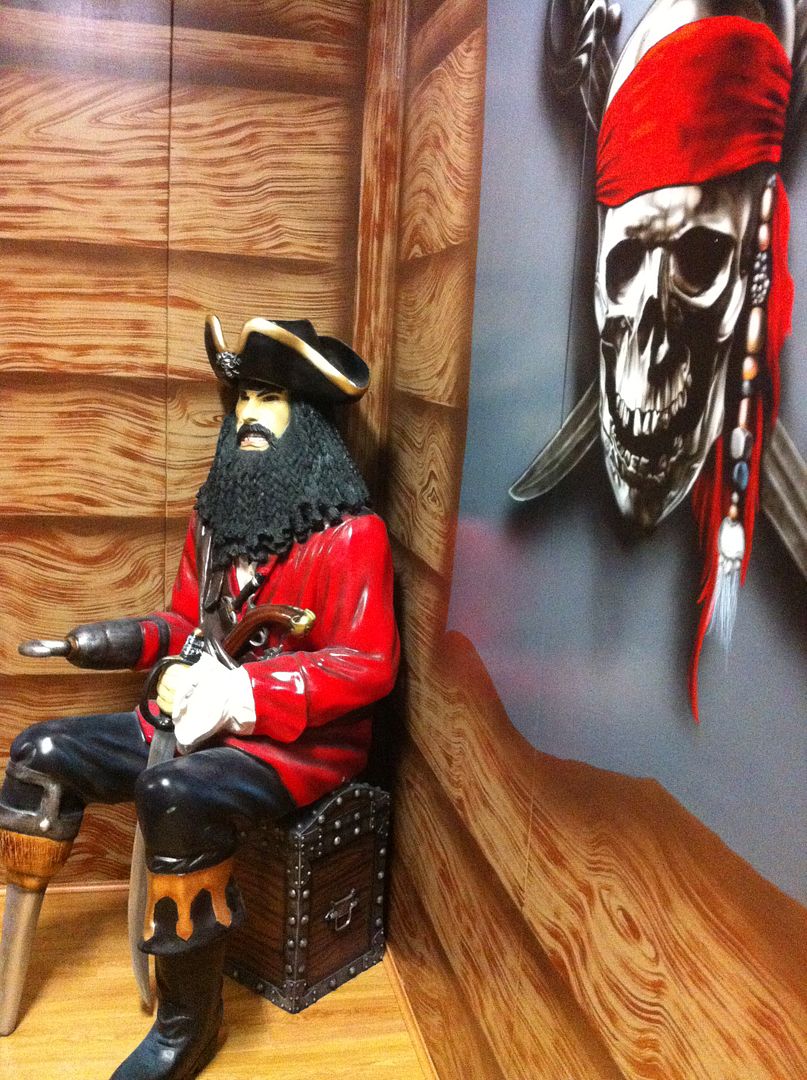 Princess Party Room including a Unicorn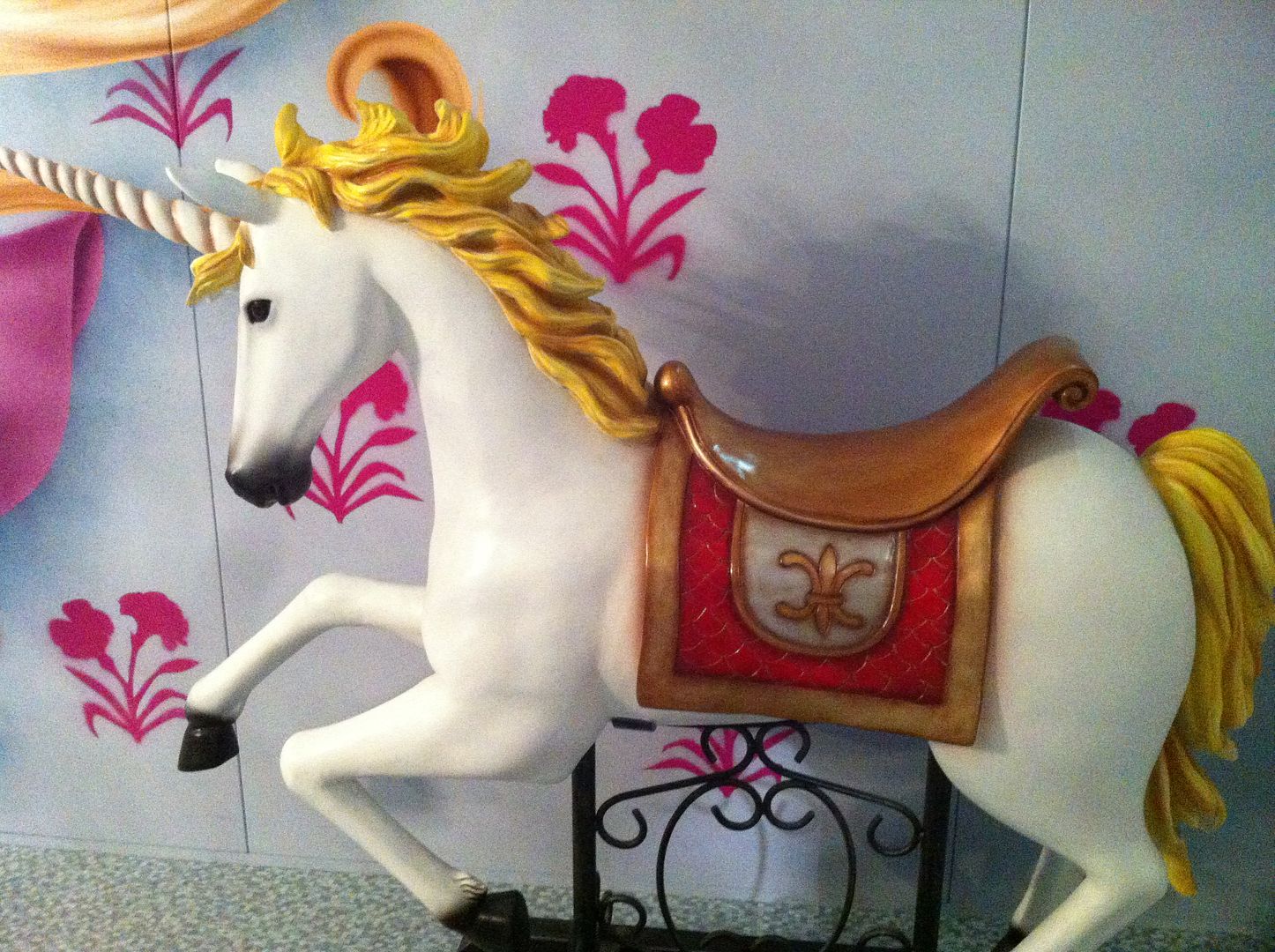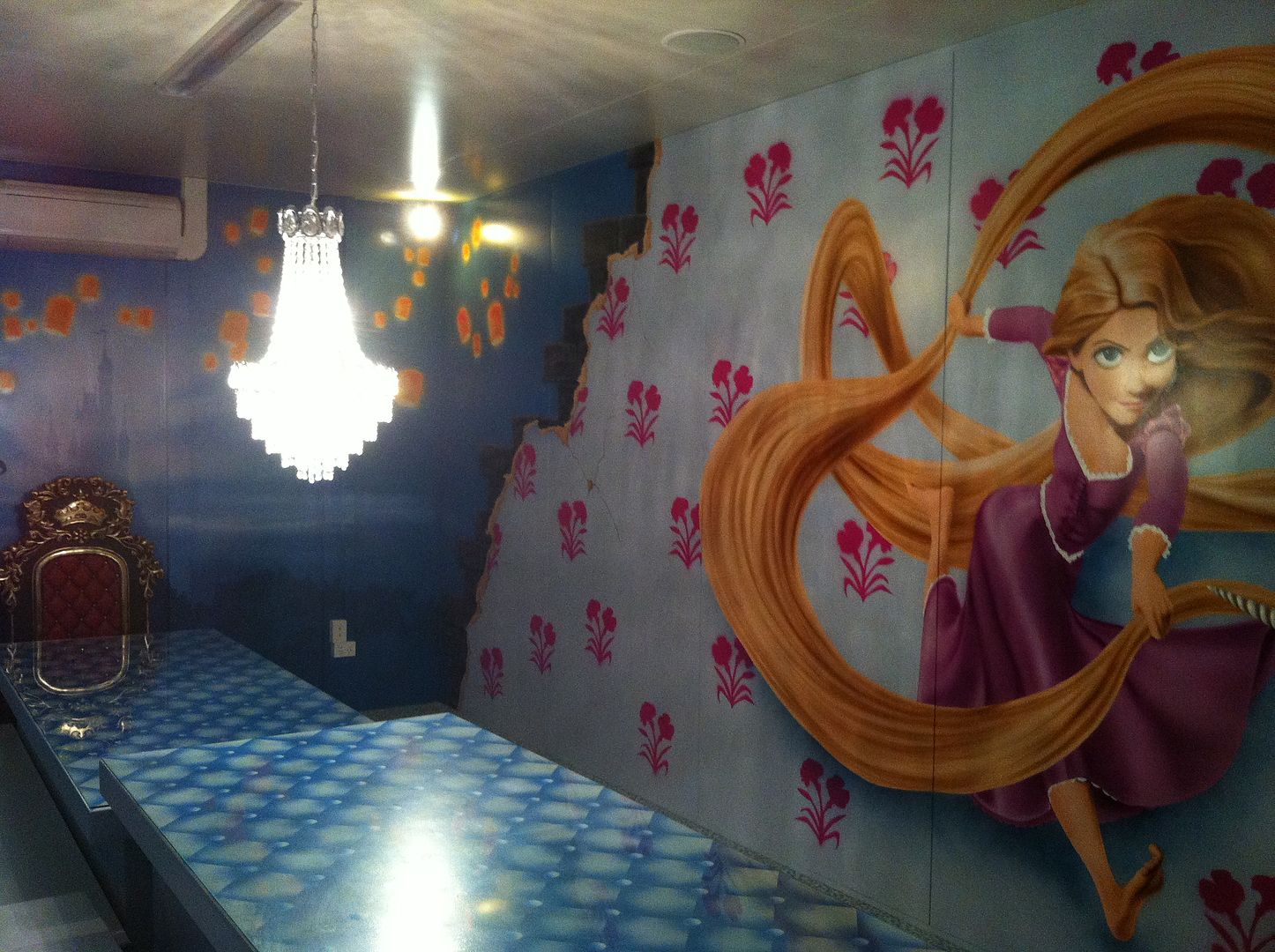 Find more playcentres in Perth