Walter's River Cafe is a great family friendly restaurant where you can enjoy great food, service and let the kids run wild in the playground adjacent to the restaurant or on the huge paved verge directly in front of the restaurant.
Inside the restaurant was well space out offering an inside area and a balcony section overlooking the playground and paved front aspect of the restaurant with beautiful views of the Swan River and beach area.
Amazing views from the restaurant and an ideal area for the kids to play and walk before and after your meal.
Next to the restaurant is a kiosk cafe offering takeaway drinks, ice creams, cakes and gorgeous coffee!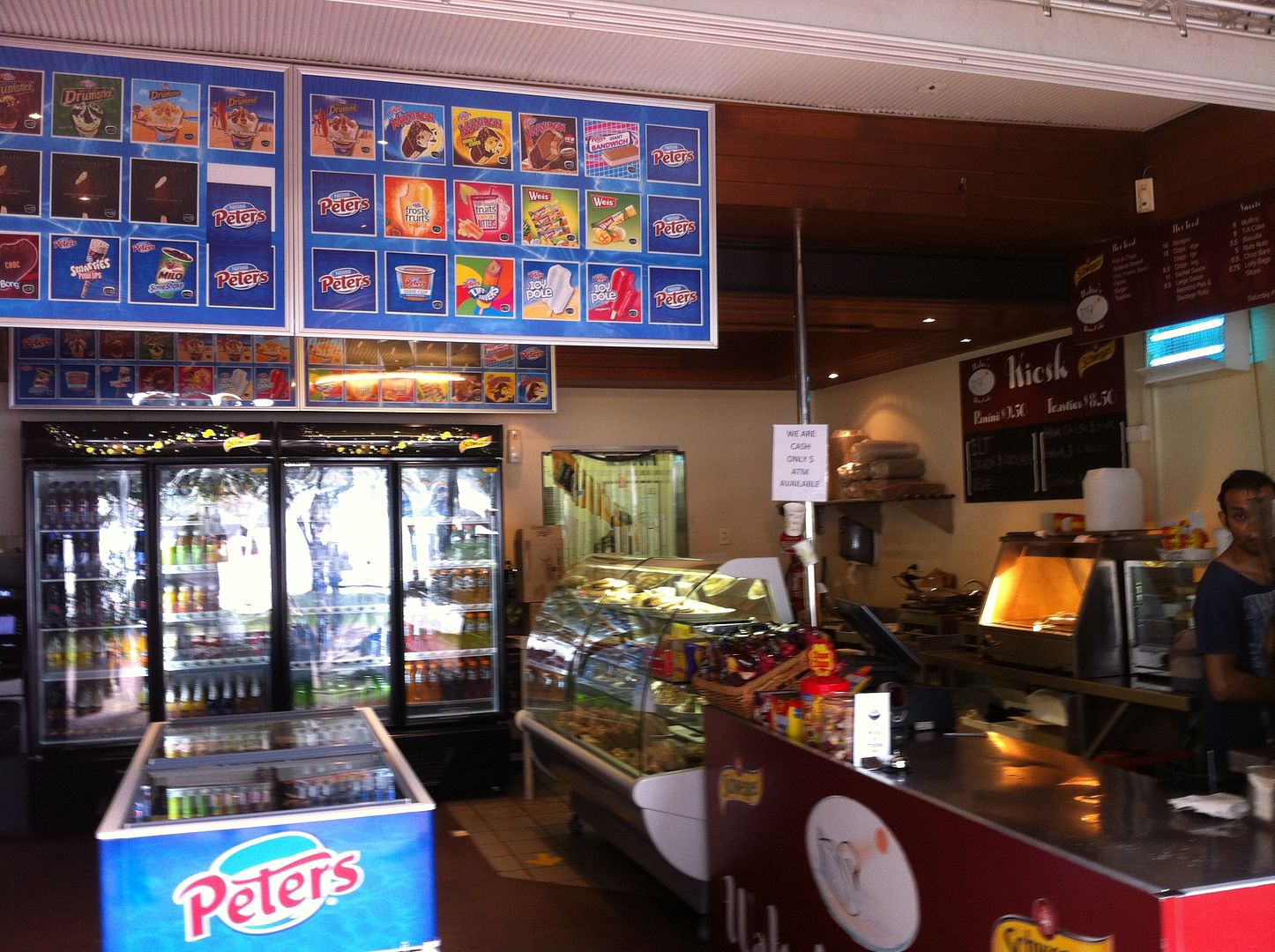 On arrival the kids were given an amazing activity pack with stickers, fake tatoos, colouring pencils, drawing and puzzles to complete and a mermaid keyring for the girls ;-) The boy were given Rob the Robert to build. This was a big hit with the kids as you can tell!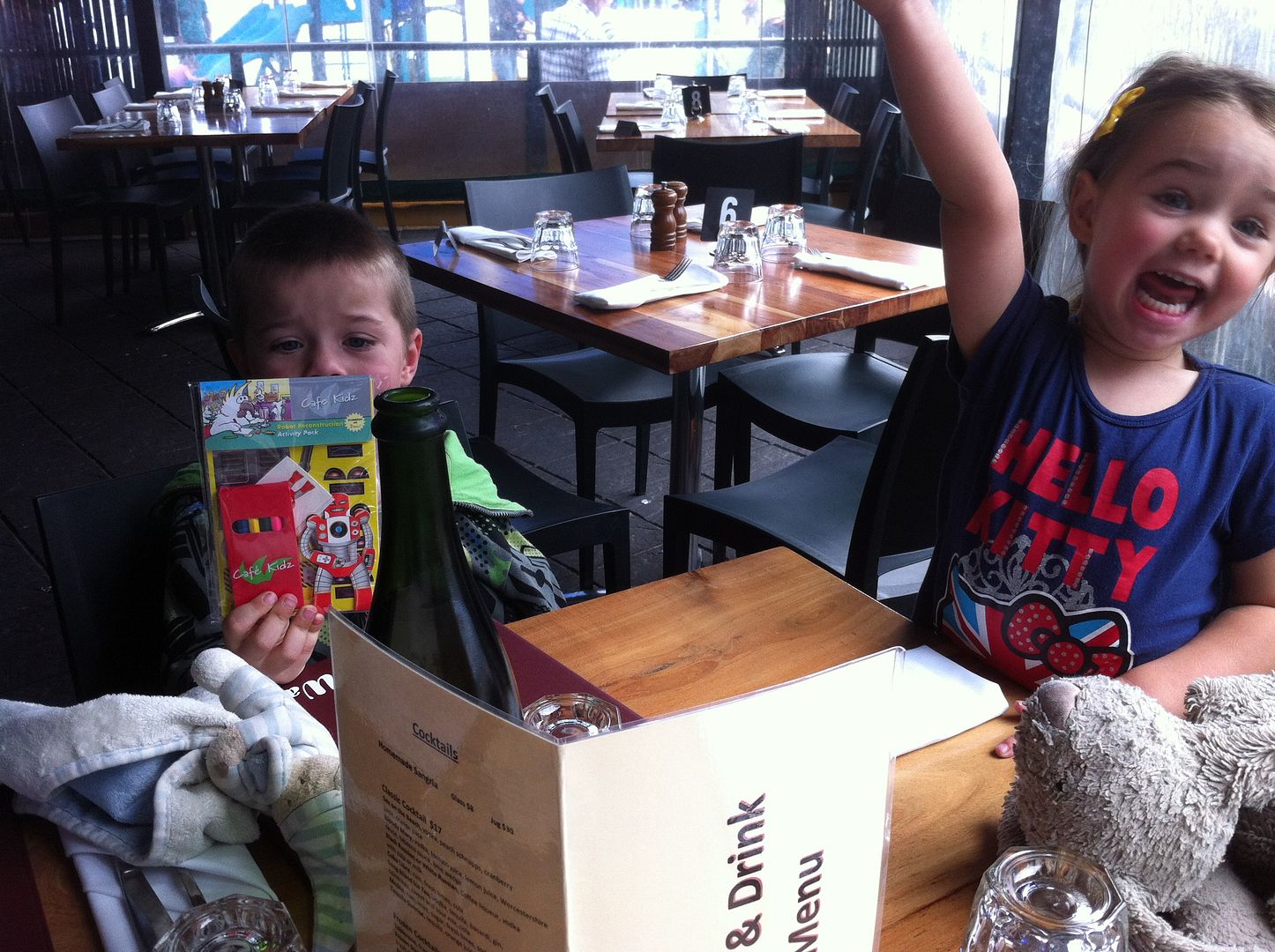 The kids had a good choice of options on the kids menu and as usual they opted for the fish and chips (their favourite). I was glad to see a restaurant that actually serves a nice salad on the kids meal. The fish was amazing, light and fluffy batter and not overcooked.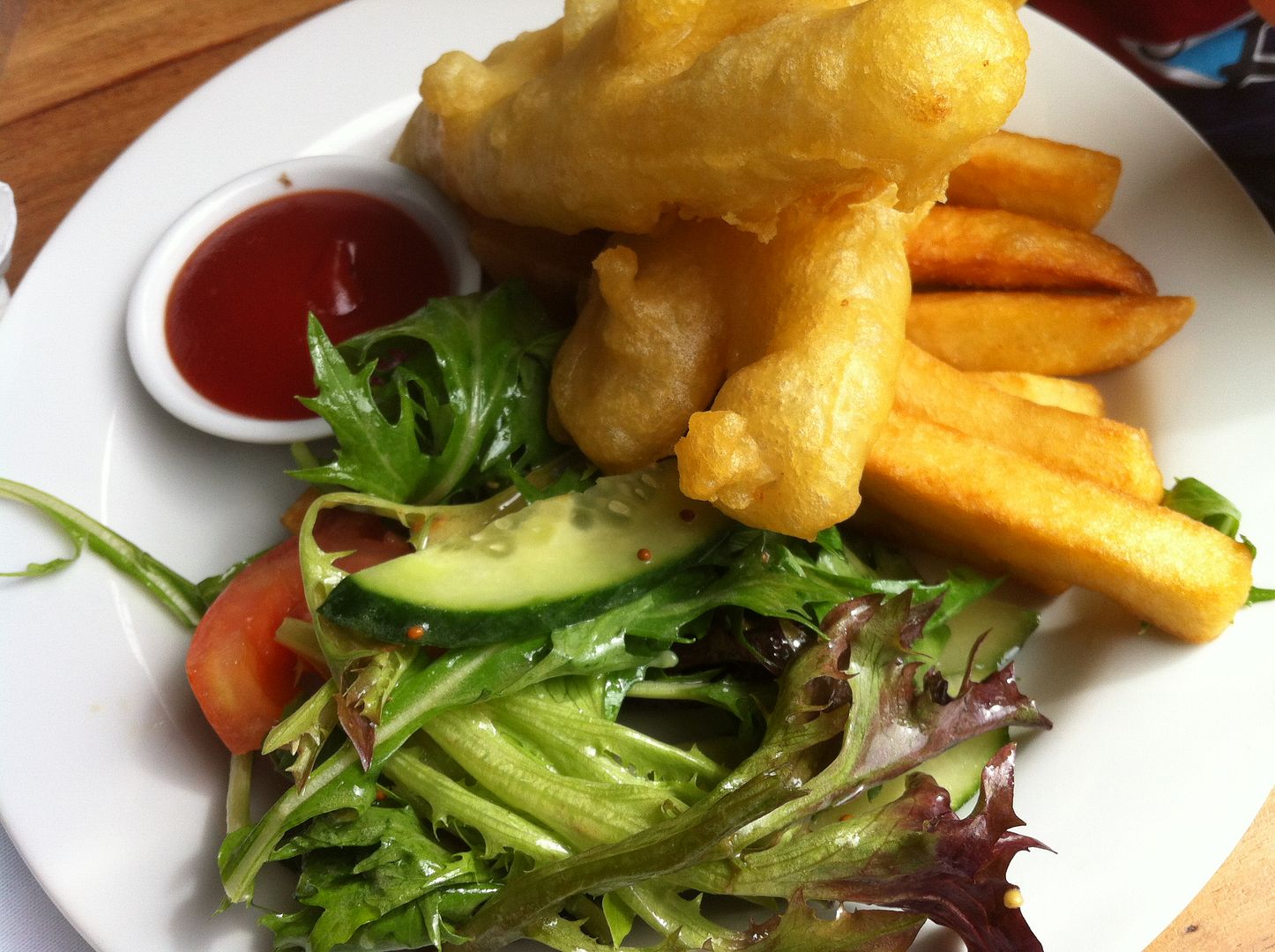 The adults opted for the Walter's River Cafe famous Chilli Mussells and Chips with homemade Aioli. The sauce was divine and the Aioli was delicious.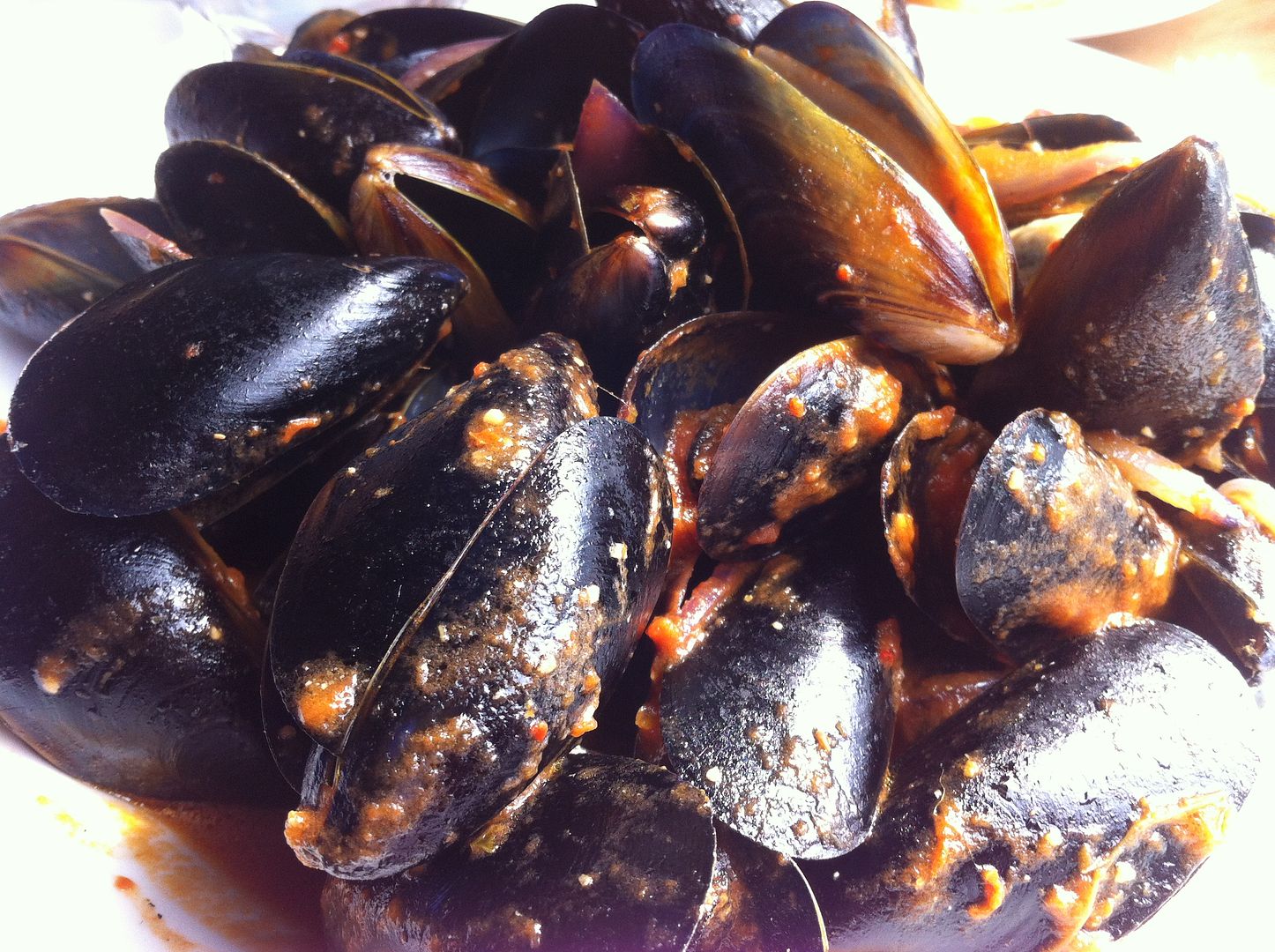 The playground is a huge bonus for any family, it's shaded and offers enough to keep the little one's entertained whilst you can watch them if you ask for a table next to the playground. There's also lots of space and grass to play on directly out the front of the restaurant and again you can sit and watch the kids playing whilst lazing having your breakfast, lunch or dinner.
Another bonus are the beach areas along the shallow waters of the river.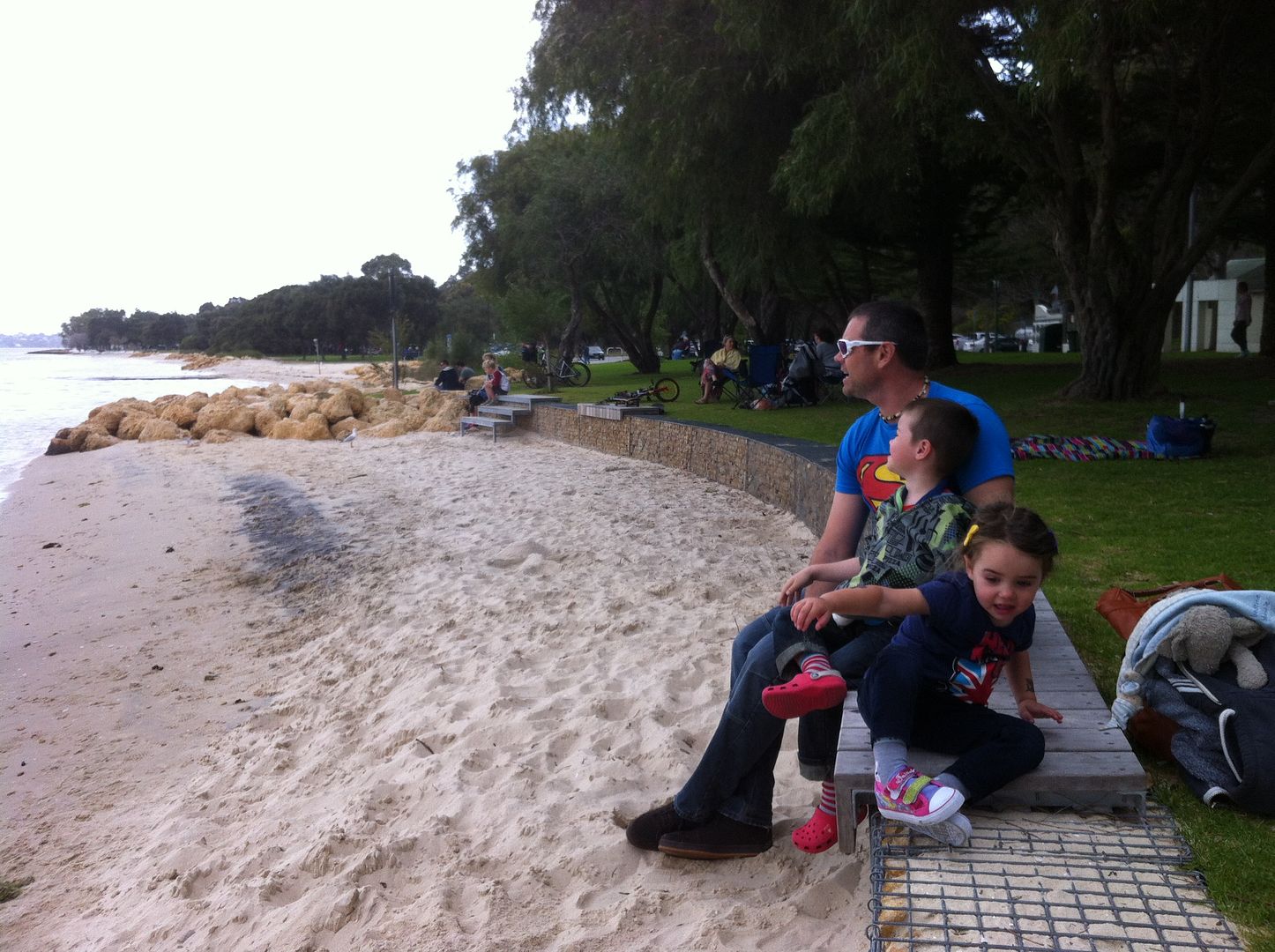 View Larger Map
www.waltersrivercafe.com.au

Find more family friendly restaurants in Perth