Review by Jacqui Snelgar
Featuring a Flying fox, climbing walls, balance beams, water play, basketball court, huge grass area, BBQ's, tables and toilets, the brand new Newhaven Robot Park is a fantastic park for the kids to run off steam or to catch up with friends.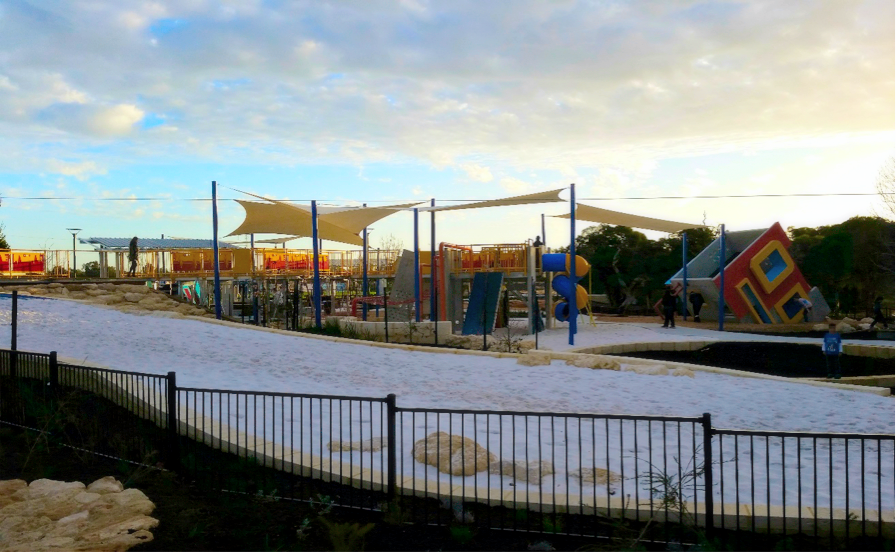 The main feature of the playground is a fallen robot head that is a climbers delight!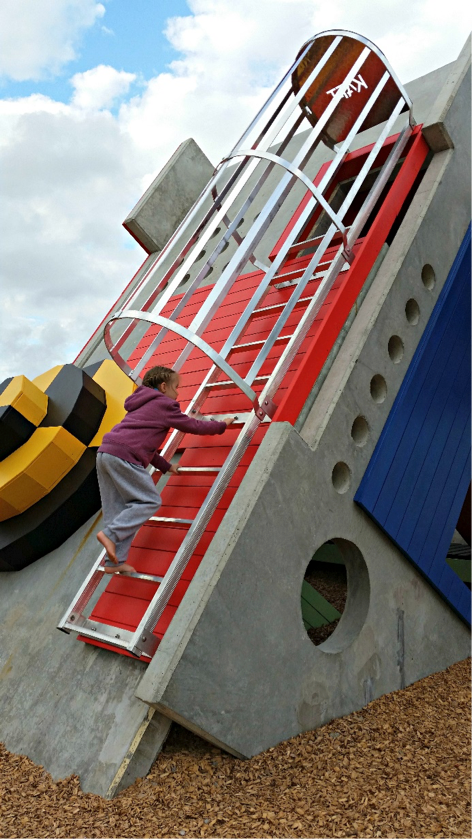 The robot's body features climbing ramps and a twisty slide.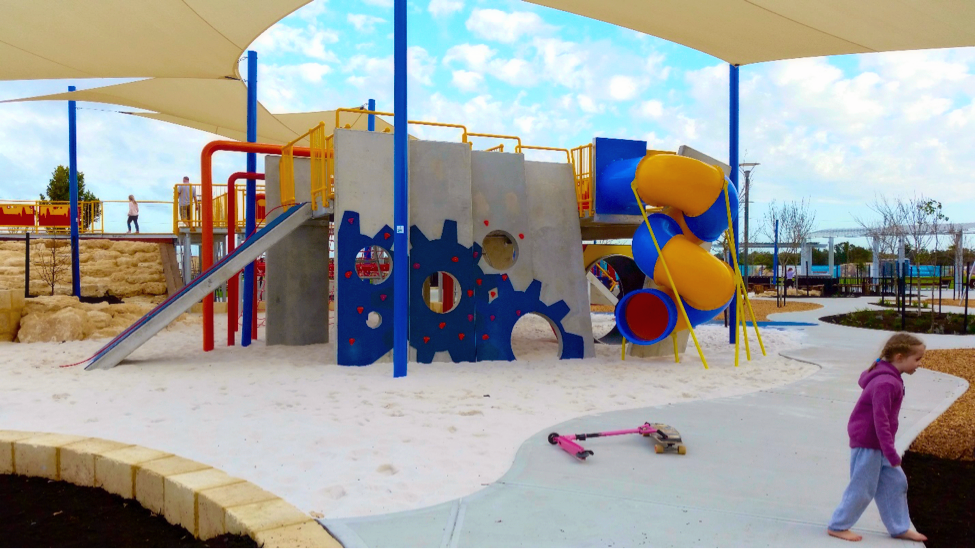 The walls of the body are designed to be climbed either via the rock climbing wall, ladder or huge climbing net.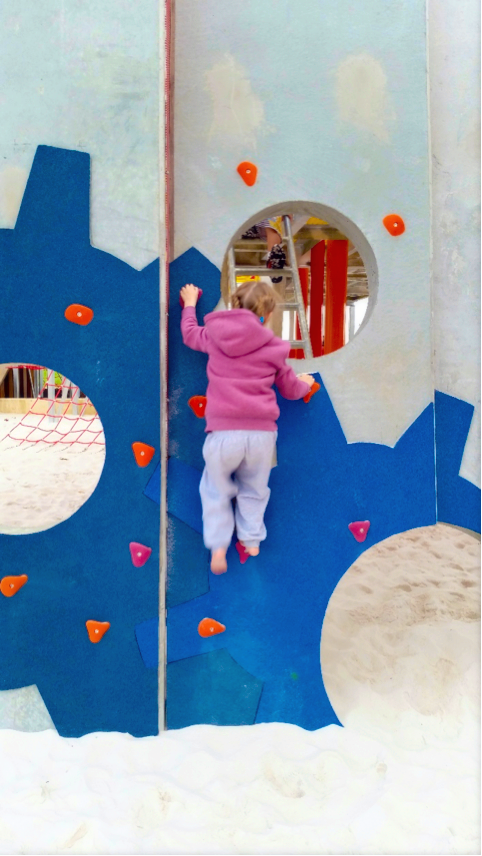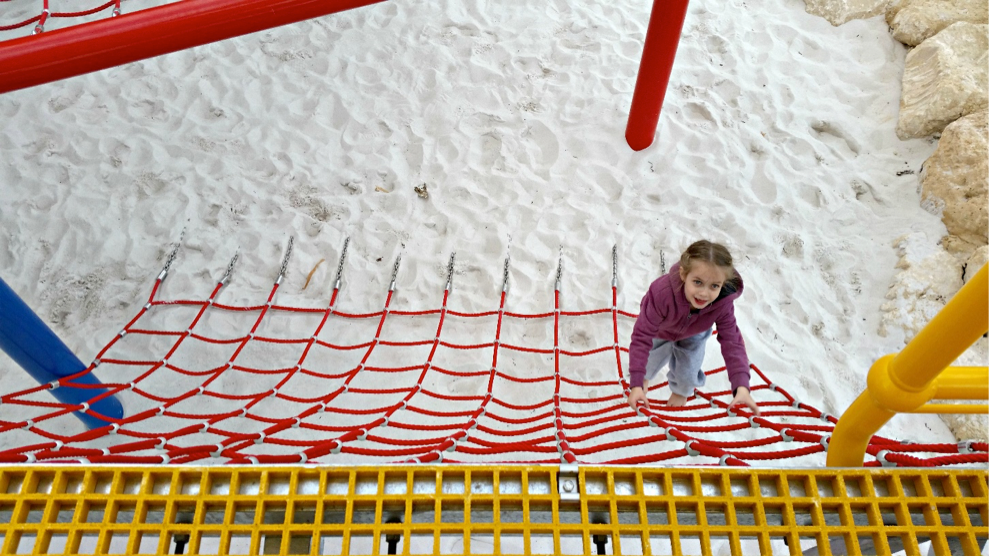 Part of the body feature a 'hamster wheel' that the kids loved using and it's fun to watch!
The robot's feet contains a water play area. It's going to be a very popular part of the playground! The wheels turn the water on and off and the direction of the water can be changed to create waterfalls and rivers in different areas.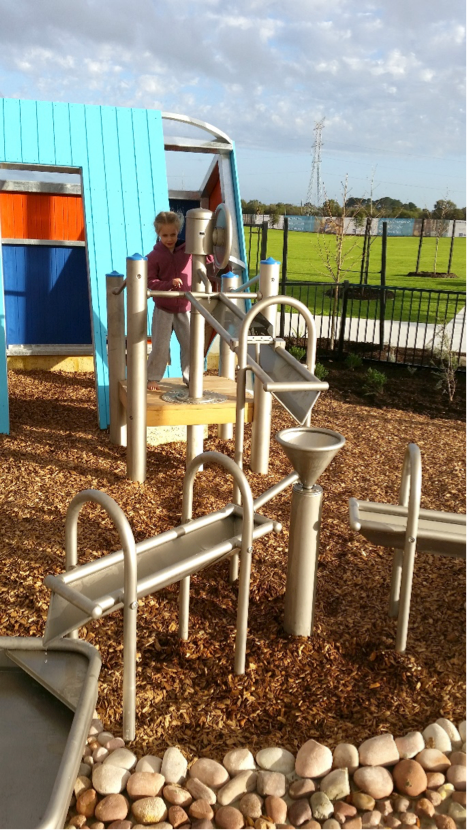 Aside from the robot, a big hit is the flying fox it's huge! Getting onto it at the top isn't too hard for the smaller kids.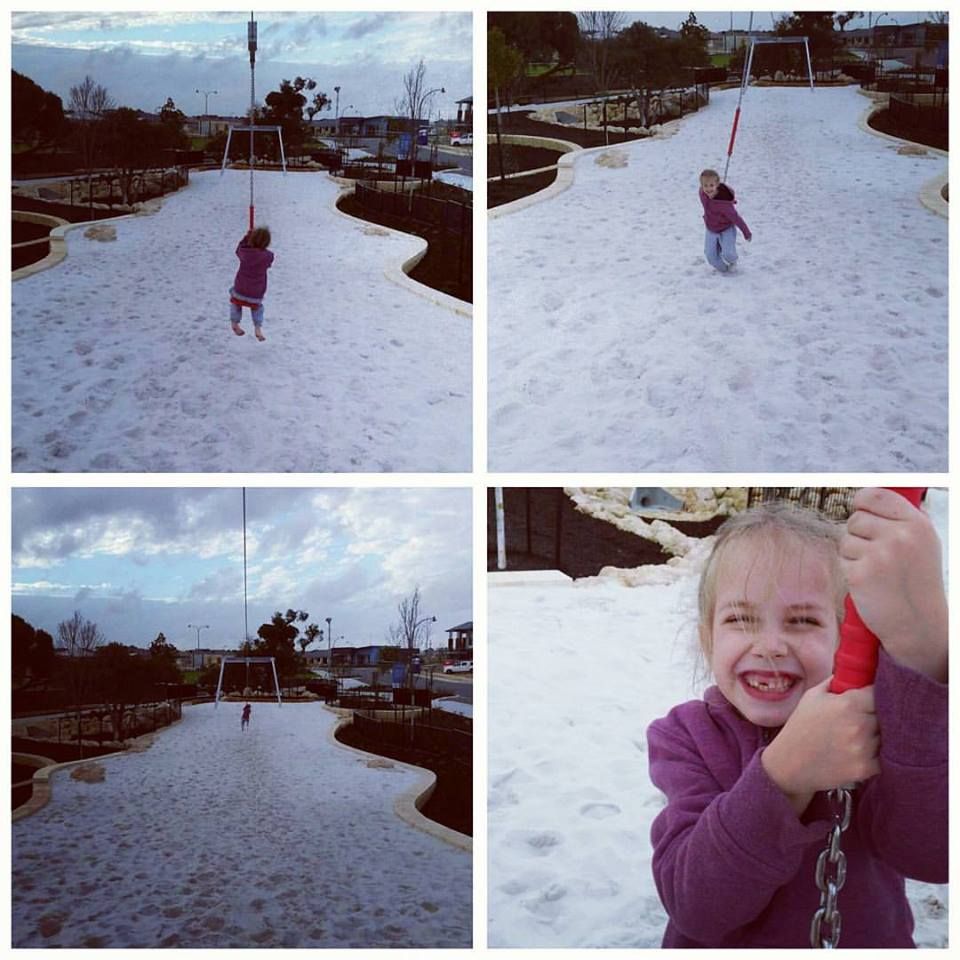 The playground also features a nature play area with fallen logs and climbable trees.
With wooden stepping stones, tyre paths, a variety of swings, smaller slides and plenty of scooter suitable paths … it offers plenty of excitment for all ages.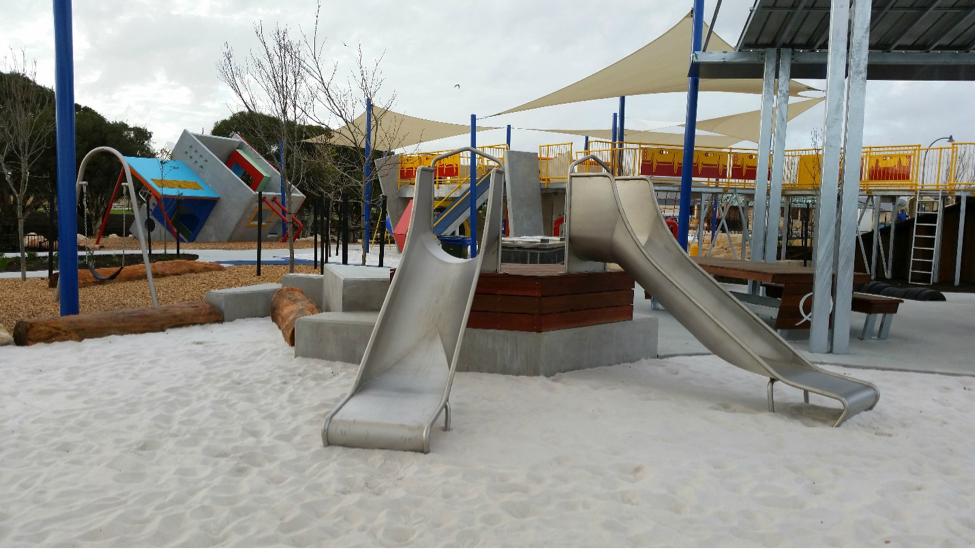 There is also a large grass area with a basketball hoop, 2 x shaded BBQ areas with seating and toilets. Just the one toilet with disable access and changing facilities but it's more than what most local playgrounds have.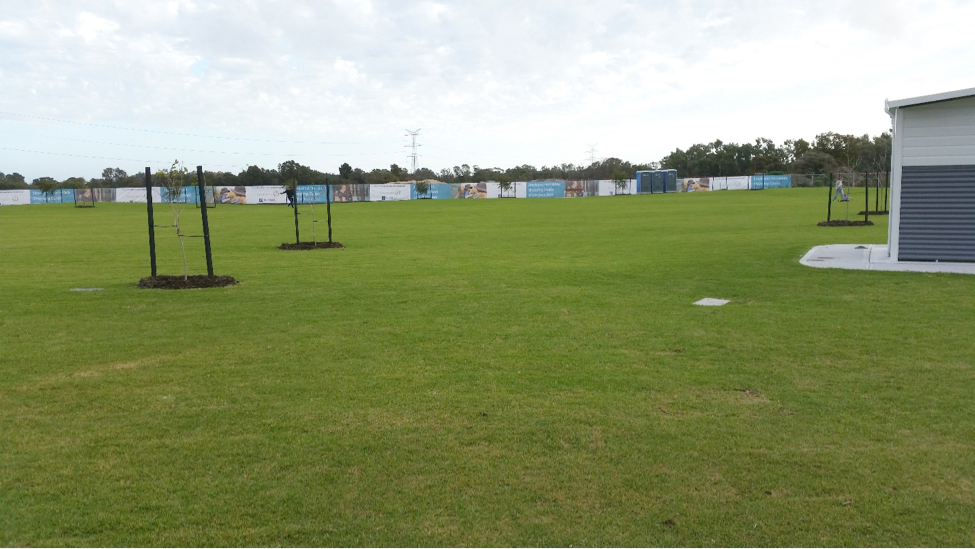 It's a fantastic playground that set to become one of the most popular destination parks south of the river!
Newhaven Robot Park
Cnr of Mason Road & Doryanthes Avenue
Piara Waters