S&R Orchard – Spring has sprung, it's blossom season and S&R Orchard in the Perth Hills has opened its gates to the public. It is currently open 8th through to 16th September with lots of fun activities for the children.
You can walk through the blossoms and even throw down a rug and have a picnic right amongst them. As we sat on the picnic rug colourful blossoms fluttered around us and you really got to smell the fragrance from the blossoms. Miss 3 loved the pretty flowers and was happy sitting on the rug while we enjoyed our picnic.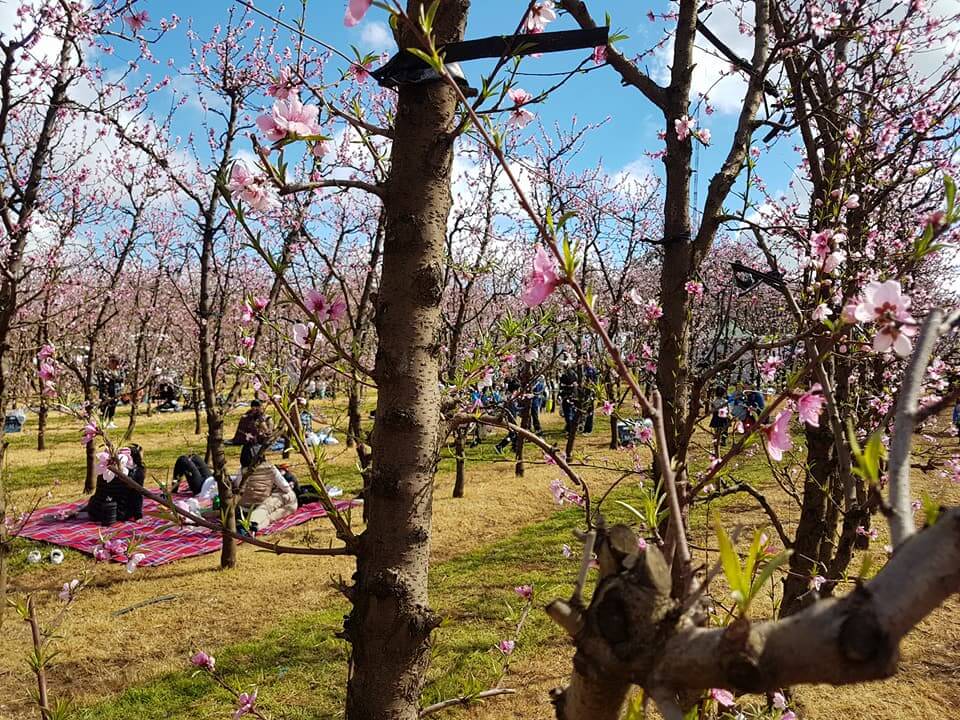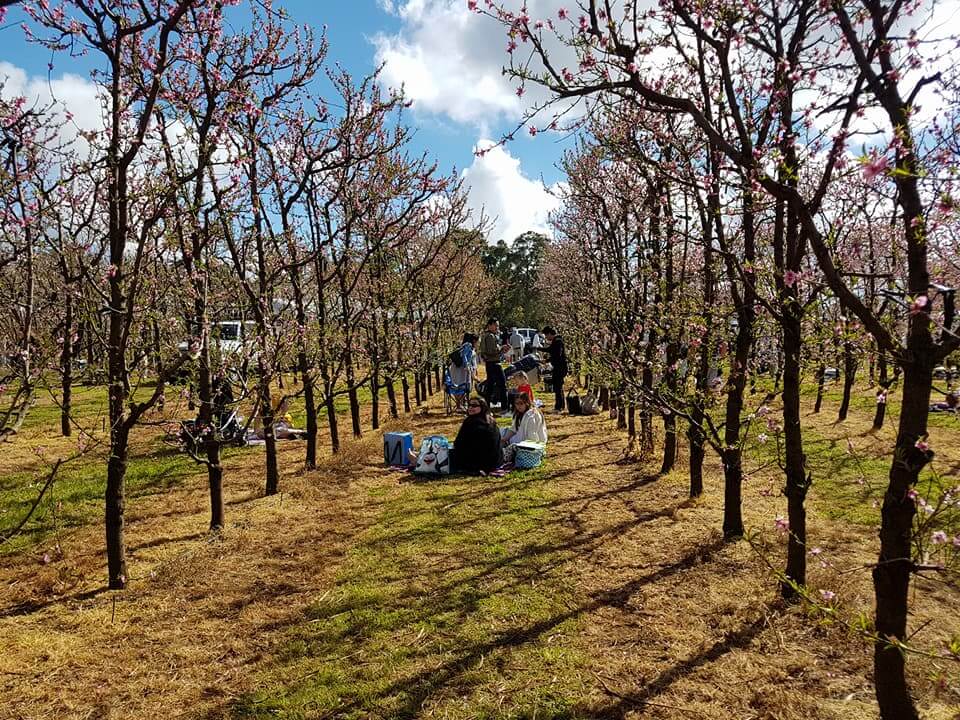 As you entered there were a few market type stalls including a few food vans, an ice cream van and a coffee van so if you didn't want to prepare a picnic you could get something there. Other stalls included fresh fruit and vegetables, recycled timber, fresh juices and more. There are also vegetables planted down the path where you enter and Miss 3 was quite interested in seeing how things looked while they were growing.

We went on Saturday morning so enjoyed the free activities for the children. There were a bouncy castle, pony and cart rides, plant your own vegetables, egg raffle and tractor rides. The only activity we had to queue more than a few minutes for was the pony and cart ride. The pony and tractor rides both did short circuits around the edges of the orchard. My daughter enjoyed both these rides. She also really liked planting the chilli plant – the kids were provided with a little watering can, small trowel, seedling and gloves and allowed to dig and plant their seedling in a designated area.
The entry fee is $10 for adults on weekends and $15 on weekdays. Children under 12 are free and no EFTPOS is available. The Blossom Festival days can get very busy so be prepared to queue for entry, some of the activities and coffee! You may also end up having quite a walk as parking is along the roadside and limited.
S&R Orchard is located at 46 Halleendale Rd Walliston, about 30mins from Perth city.