If you're missing the festive season or just looking for something to keep your kids entertained these school holidays, then look no further! From wintery fun to family dinners, Buggybuddys has a list of ten exciting events and activities to suit everyone.
Winterworld: Outdoor Ice Skating & Markets
From 23 June to 16 July, 8am to 10pm
Esplanade Park, Marine Terrace, Fremantle
Fremantle Esplanade will be breaking the ice with Australia's largest pop-up outdoor ice-rink sitting at 600 square metres accompanied by the cosiest of bars thanks to The National Hotel – sip on delicious hot chocolates, mulled wines and winter treats all whilst overlooking picturesque pine trees or taking part in loads of rides and winter entertainment.
For the first time ever in WA, Winterworld Fremantle will feature a real snow pit thanks to White Snow– where kids (and adults) can play amongst the snow, build a snowman or have a snowball fight!
The real snow pit will join the ever-popular mountainous inflatable pop-up slide, the real ice toboggan and falling snow over the rink that will have everyone talking!
Winterworld compliments Fremantle and everything the harbour town has to offer, with local businesses getting into the winter spirit with themed activities and surprises throughout the streets.
Make a day out of it by visiting fremantlestory.com.au
The rink is accessible for all, including wheelchairs and 'wheely friendly' sessions throughout the season. There are special skates and penguins for tiny tots that will help them to skate with a bit more stability and plenty of late night skate sessions for that perfect first date, or a fun night out with your loved ones.
Kids Wonderland 2018
From Wednesday, 4 July to Sunday, 8 July
Hertha Reserve, 21 Cedric Street, Stirling
Kids Wonderland is back in 2018 to celebrate its 5th year in Perth and this year you can ride a toboggan down a huge snowslide and enjoy falling snow every half an hour!
Feel the excitement and experience the thrills of unlimited carnival show rides, interactive gaming, fabulous stage shows and educational exhibits like you've never seen before. All held under WA's largest Big Top for 5 Days in the July School Holidays.
Following on from previous sell-out years, Kids Wonderland is back bigger and better than ever with a range of new attractions plus returning family favourites. A one-time entry fee gains you access to loads of activities, rides, entertainment, exhibits + more!
Kids Wonderland is a speciality event designed for children from 2 to 12 years old.
City of Perth Winter Fest
30th June to 29th July
Perth City
Experience the best winter has to offer with a month bursting full of events, entertainment and activities across the city. From free school holiday entertainment, to live performances from up-and-coming artists, belly-warming food and beverage offers to make-believe snow, there's something for everyone. Visit the Hay Street Mall (west end) to be delighted by the wonders of make-believe snow or jump into a ball pit filled with white 'snow' balls at Yagan Square. So rug up and step out for Winter Fest, 30 June to 29 July.
www.visitperthcity.com/winterfestperth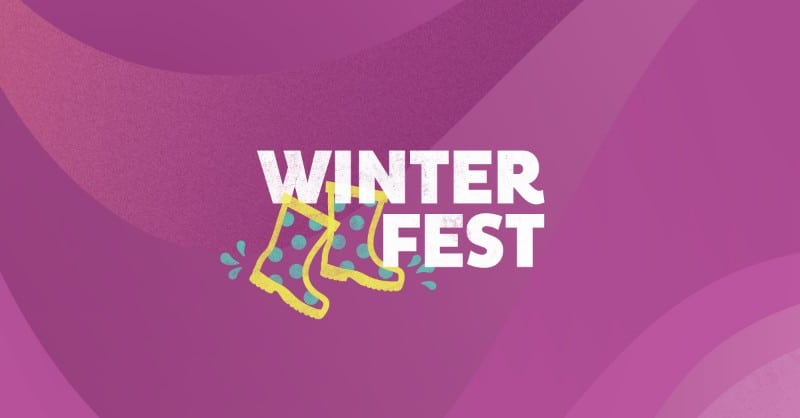 Xtreme Ice Arena – Rug Rats on Ice
Fridays 10am – 12pm during term time
15 Chesterfield Road, Mirrabooka
One of the only places in Perth where you can experience snow and ice skating in a fun and safe environment.
Our Rug Rats sessions are a dedicated safe and fun session for young children with an assortment of toys to play with along with a large pile of snow. These sessions are a great way to get younger children involving in ice skating as we also have a qualified coach on the ice with the children throughout the session.
Parents and guardians are able to join in the fun and can even participate without skates on the ice. Each entry also includes a free coffee or hot drink.
Skating At Festival Perth
Elizabeth Quay, The Esplanade, Perth
Friday, 22 July to Sunday, 15 July
Step into Skating At 2018 and lose yourself in a world of enchantment, magic and wonder as we bring a heady slice of European après ski to Australia's capital cities this June and July. Offering an open-air ice rink, fantastic rides, great entertainment and delicious food and drink options. Skating At Festivals offers something for everyone. A true Winter Wonderland experience.
The Ice Rink – At the heart of Skating At festivals, are our iconic ice skating rinks! Perfect for beginners and those with more experience, it's the ultimate winter activity.
The Runway – Grab a snow tube and hold on for the ice ride of your life! Race your mates and pick up some speed, or lay back and enjoy the snowflakes through your hair.
Powder Peak – Get some air and bounce like a Kanga on our inflatable slide! Climb to the peak, then ava-LAUNCH yourself down!
Cloud Castle – Calling all Ice Kings & Queens, the cloud castle is ready for bouncing! Get some tips from Kanga, and we'll see you in the clouds. Jump as high as the sky!
Kanga – Meet Kanga, the skate-aid from Down Under! He can help you balance, or let him take you for a glide on his back. Don't white-out, Kanga has got your back!
perth.skatingat.com.au
Winter by the Sea
30th June – 15th July 10am – 2pm
Sorrento Quay Boardwalk Hillarys
Join in on the fun this Winter at Sorrento Quay Boardwalk! There will be carnival rides, winter arts and craft activities and Old Mac Donald's Farm!
Carnival Rides: Warm up this Winter with our pop up Carnival Amusement Park! There will be bungee trampolines, bee plane rides, slides and more! The amusements range from $6-12 dollars and suitable for children 2-12 years old.
Date: 30th of June-15th of July.
Where: Sorrento Quay Boardwalk amphitheatre.
Arts and Crafts: Enjoy free activities running daily with the Freedom Fairies!
Snow themed flower crown making: Monday 2nd and Monday 9th.
Storytelling and roaming performers: Tuesday 3rd and Tuesday 10th.
Snow fairy garden making: Wednesday the 4th and Wednesday 11th.
Make your own magical dream catcher: Thursday 5th and Thursday 12th.
Sculpt your own ice dragon: Friday 6th and Friday 13th.
Time: 11am until 3pm
Old Mac Donalds Farm: Bring the kids down to see Old Macdonald's Farm this School Holidays! You will find the cute baby animals outside Lifestyle – Naturally Australian and Frankii.
Christmas In July – Hosted by The Pavilion and The Marina, Mindarie
Sunday, 15 July, 11.30am to 2.30pm
The Pavilion Mindarie, 33 Ocean Falls Boulevard, Mindarie
Christmas in July at The Pavilion Mindarie are now on sale. Bookings are essential! It will be an indulgent Christmas July Buffet luncheon. There will be entertainment and a visit from Santa.
Doors Open at 11.30am – 2.30pm
Tickets: Adults $110 per person (includes a 3-hour beverage package), $70 12 – 18 years, $45 4 – 12 years, Under 4 FREE.
www.facebook.com/events/204063673504293/
Christmas themed Carvery, Chocolate and Champagne Buffet at Joondalup Resort
Every Sunday in July Midday – 2pm
Joondalup Resort
Celebrate Christmas in July with friends and family at Bistro 38 with our Christmas themed CCC!
Our Christmas themed 'CCC' is a great opportunity for the perfect festive Sunday lunch, whether it be a celebration, catching up with friends or taking time to spend with the family. Enjoy full access to the buffet as well as two hours of free flowing sparkling wine.
$65 Adults | $30 13 – 17 years | $15 5 – 12 years
joondalupresort.com.au/christmas-in-july-at-bistro-38
HAPPY CHRISTMAS IN JULY!