Our first family camping holiday of the year and I chose a weekend of rain!  However, being a Supermum, I decided to turn this into an adventure, and the kids LOVED it!
With our family of 4, we managed to fit our tent, clothes, fishing rods and food for two nights in our seven seater – just!
Guilderton caravan park is just 45 minutes drive NOR from Joondalup.
Putting the tent up in the rain was challenging, and a few lessons learnt, mainly to put the waterproof cover over the tent while putting the poles in otherwise everything gets wet!
The kids loved helping with the pegs and getting the poles and just helping out.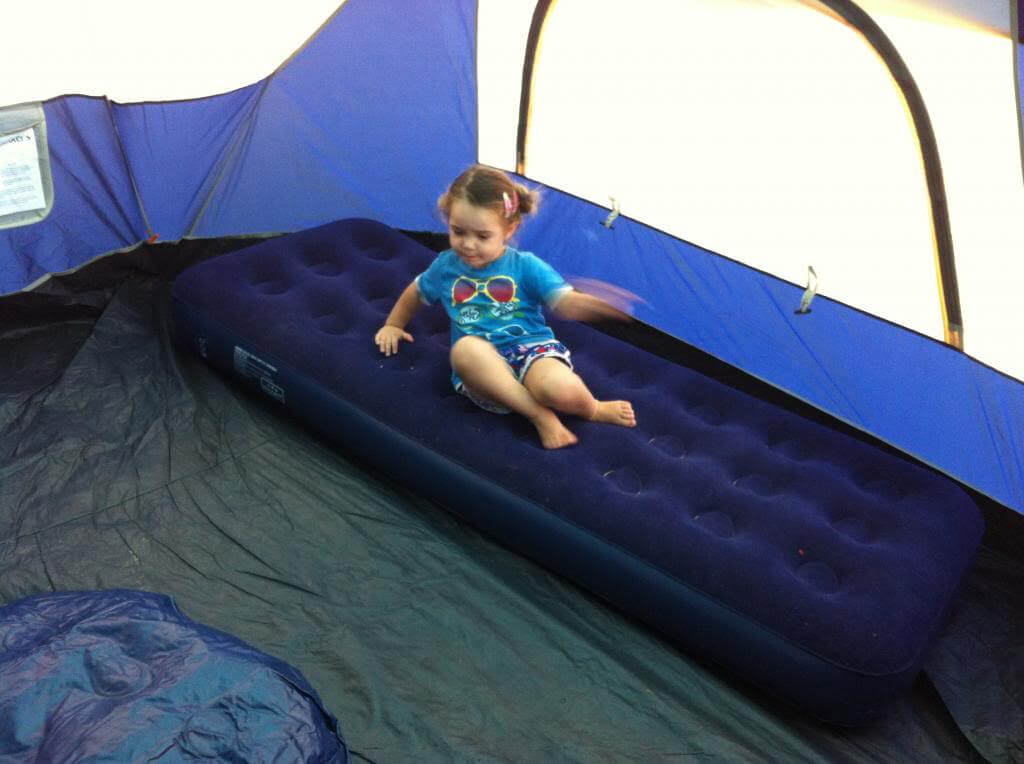 All setup and ready for tenting fun!  Although we had an awning area, it just wasn't big enough. We had tent envy over some of the other sites who all seemed to have gazeboes with fly nets and ground sheets attached.  Also, we could have done with a few more brighter lights, one campsite had fairy lights, a built in audio system, sofa chairs and a carpet (that will be us next time).
This a great campsite for kids, lots of open space and sand for them to play in and make new friends.
We took a few ride on toys which was great as there was plenty of space for the kids to ride around.
There's a great hill up to the back of the site to ride scooters and bikes down.
There are also chalets available that have great views of the river and overlook the entire camp site and the family BBQ area.
In front of the chalets is a large grassed area ideal for games and running around.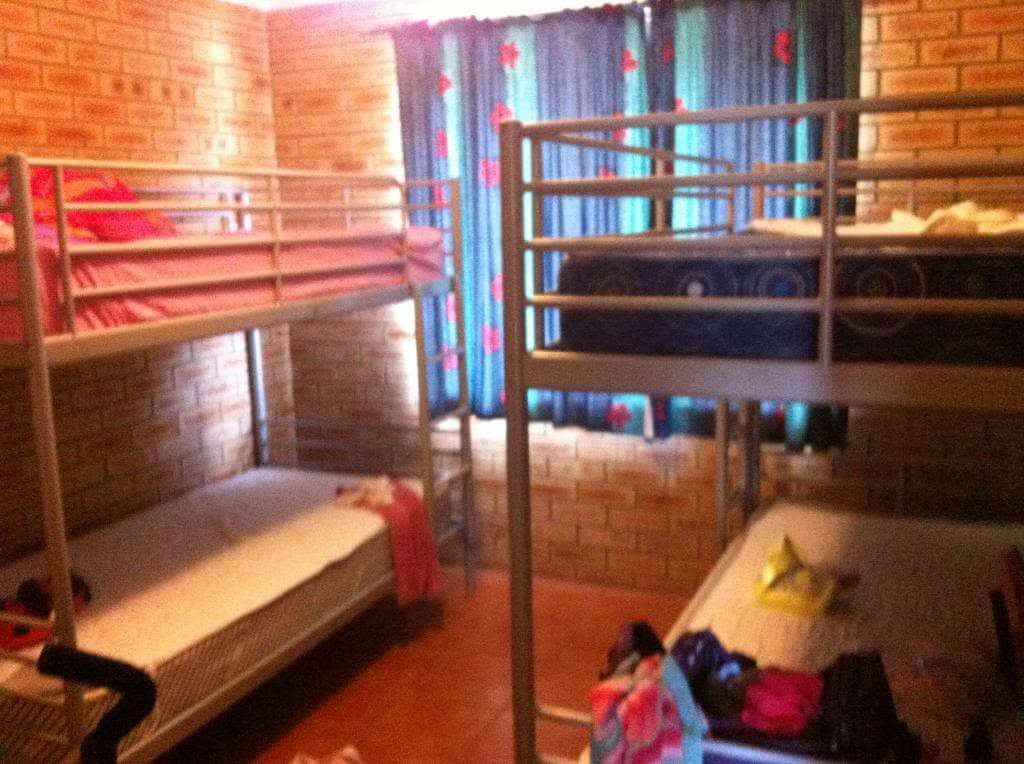 One of the things we love about Guilderton Caravan Park is the family BBQ area complete with kitchen, fridge and washing facilities.  There is a central covered area surrounded by lots of green grass for the kids to run around while you're cooking and enjoying social time with other campers or friends.  There are tables and BBQs for communal use.  We also gave the kids glow sticks to play with, so when it got darker, we could see where they were. Head torches are also another great idea.
We did the traditional thing and even cooked marshmallows on our gas fire.
The camp site is right on the river and is nice and shallow, perfect for kids to wade in. Take a walk along the shore towards the hill for some great ocean views.  We hired canoes for a few hours each day.    You can actually canoe right up to the river mouth although we didn't need to go that far.  Fishing is a big thing here, and we saw one family catch a huge snapper just on a piece of line with no rod!
There's a small park with shaded picnic tables just outside of the main camp site.
Just outside of the camp site is a restaurant/cafe, fishing store/general convenience shop for basics such as ice, milk, bread, etc..  They do excellent fish & chips and cooked breakfasts as well, ideal if you want a break from the camping food.
Other things to do in the area:
Moore River Cruises 
Moore River Cruises offers a variety of cruises up the river.
Ph: 9577 1600 (Phil Cook)
Explorer Boat Hire
Canoes, paddle boats, pontoons and power boats.
Ph: 9577 1587
F: 9577 2061
email: [email protected]u
Director – Peter Van Maris 0428 969 089