Just a short detour off the Forrest Highway down Lake Clifton Rd exit you'll find the Lake Clifton Tavern hidden away amongst the trees. The frontage of the tavern takes me back to the nostalgic days of the traditional taverns I used to go to with my parents. With an abundance of seating outside with a deck for sitting in the sunshine out the front, or you can choose from the seating out the back which overlooks a large grassed area perfect for the kids to run and play kick to kick, as well as glimpses of Lake Clifton you'll get the country feels even though you are only an hour from the Perth CBD.
Inside there is a bar area for adults with a pool table, and the restaurant is clean and comfortable with bean bags available for the kids to lounge around on. The menu has a great variety of pub grub with the classics like chicken parmigiana, fish & chips, burgers, wedges, salads and more and a kids menu to suit most fussy kids.
The owners were lovely and gave my boys a footy to kick around outside and even popped on some cartoons for them while the meals were being made.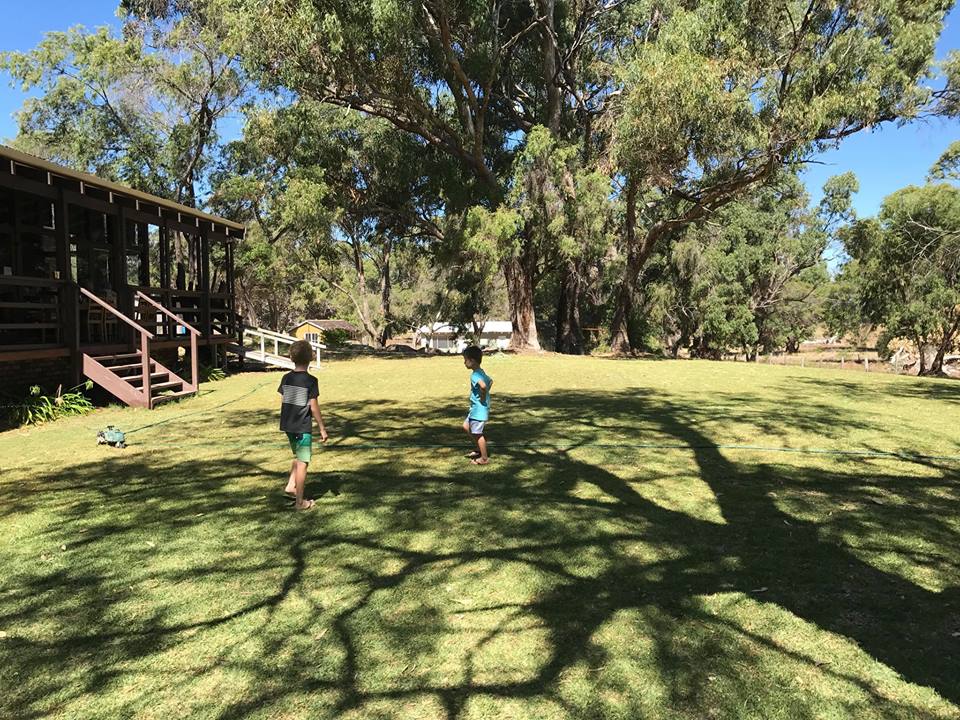 We ordered Nuggets & chips and Spaghetti Bolognaise for the kids and the meals were a very decent size and were quick to come out, we went for the grilled chicken burger and steak sandwich which were delicious with yummy caramelised onions the star of the meal! Everything was hot & fresh and the prices are very reasonable.
The tavern is a family ran business, and with the new Forrest highway bypassing this area south of Mandurah it is certainly a hidden gem worth a visit on a day trip or if you are heading south for a break.
The Thrombolites are a short drive from the tavern and are great to visit and explore the critically endangered living fossils which are just about the closest thing you will ever see to what life was like 3.5 billion years ago. How amazing is that?
Lake Clifton Tavern
3236 Old Coast Road, Lake Clifton
www.lakecliftontavern.com.au