MISSY MOO'S BURGER BAR HAS NOW CLOSED DOWN
Missy Moo's Burger Bar promises 'Gourmet burgers made fresh to order with premium local ingredients and lots of love attention' and they don't disappoint!
The Missy Moos chain consists of their original restaurant in South Beach, South Fremantle and their second, newly opened restaurant at The Mezz Shopping Centre in Mount Hawthorn. At the Mezz they are located on the family-friendly pedestrianized Laneway close to the playground.
Missy Moo's prides itself on being a family friendly hangout. Their Mount Hawthorn restaurant has a dedicated childrens' dining area complete with low seating and tables – perfect for little legs. The wall and floor of the area is covered with chalk boards. Miss 3 was delighted when, for the first time ever, she was actually invited to draw on the walls – something that she needs no invitation in doing!
The kids area also contained a few wooden toys and plenty of pens and paper for endless fun!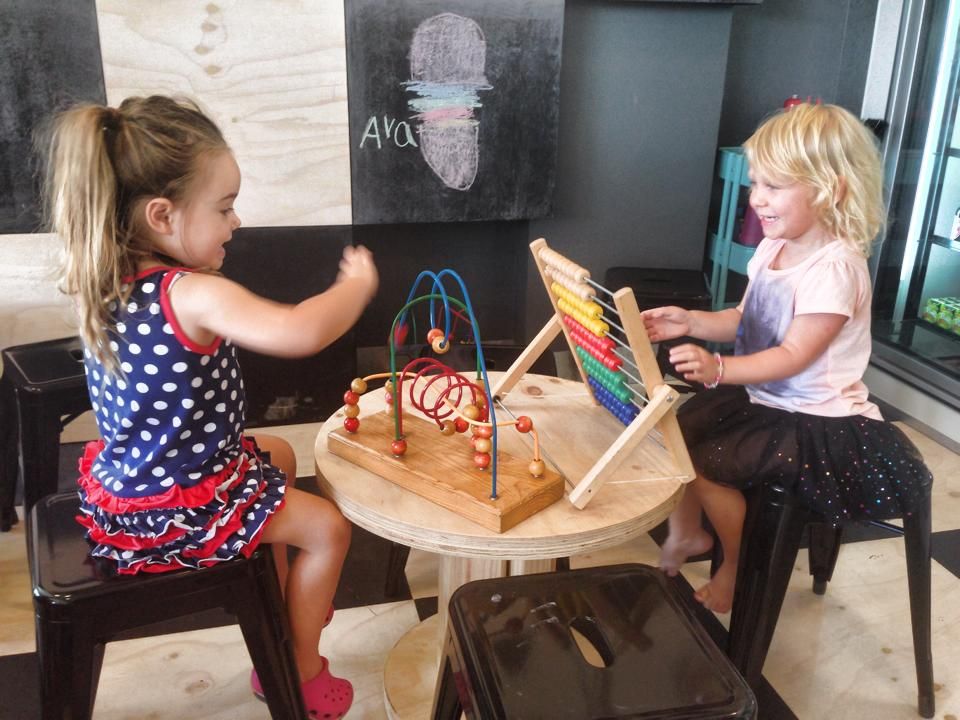 The tables in the restaurant are topped with some old fashioned board games so you can enjoy a quick game of 'Snakes and Ladders' while you wait for your food. There is also an retro 2 player arcade game.
Missy Moos menu comes straight off the pages of your favourite nursery rhyme book and take you back to your childhood with Burgers going by the name of 'Humpty Dumpty', 'Peter, Peter the Pumpkin Eater' and 'Old Mother Hubbard' to name just a few.
The menu is reasonably priced with burgers ranging from $11.50 – $15.50. A side portion of chips will set you back $4.50 – $6.50.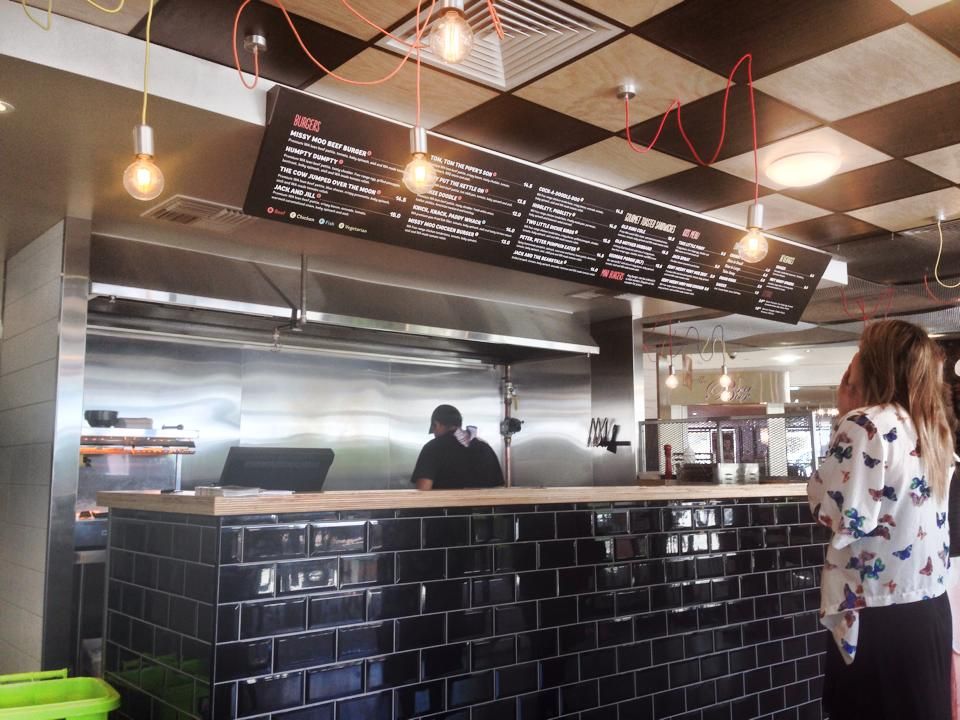 At Missy Moos you place your order at the counter and can either dine in or takeaway. Seating is available both indoors and outdoors.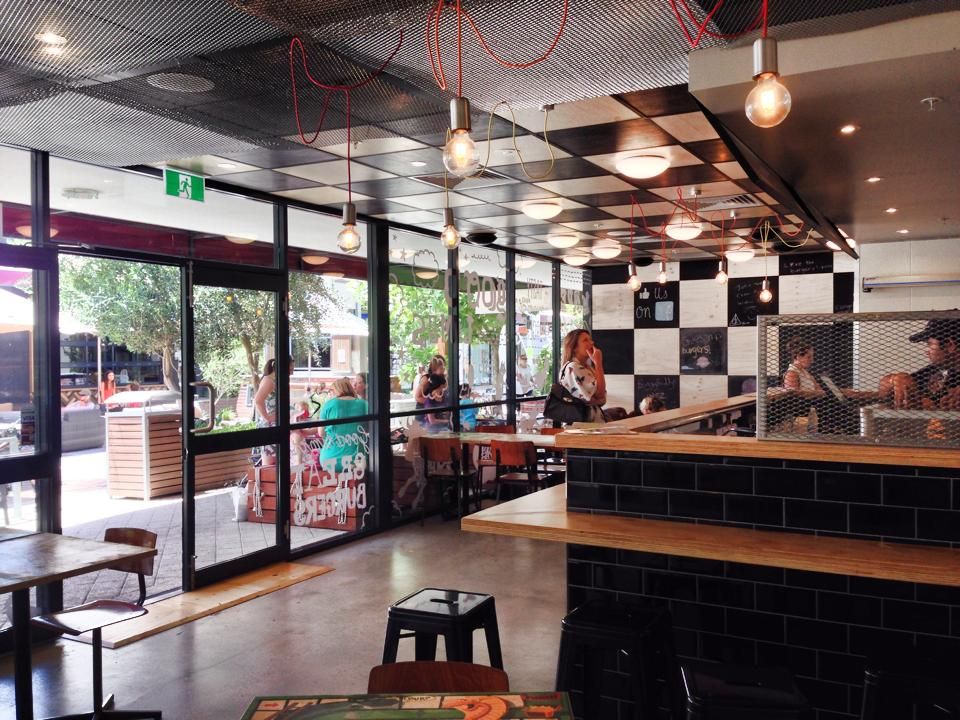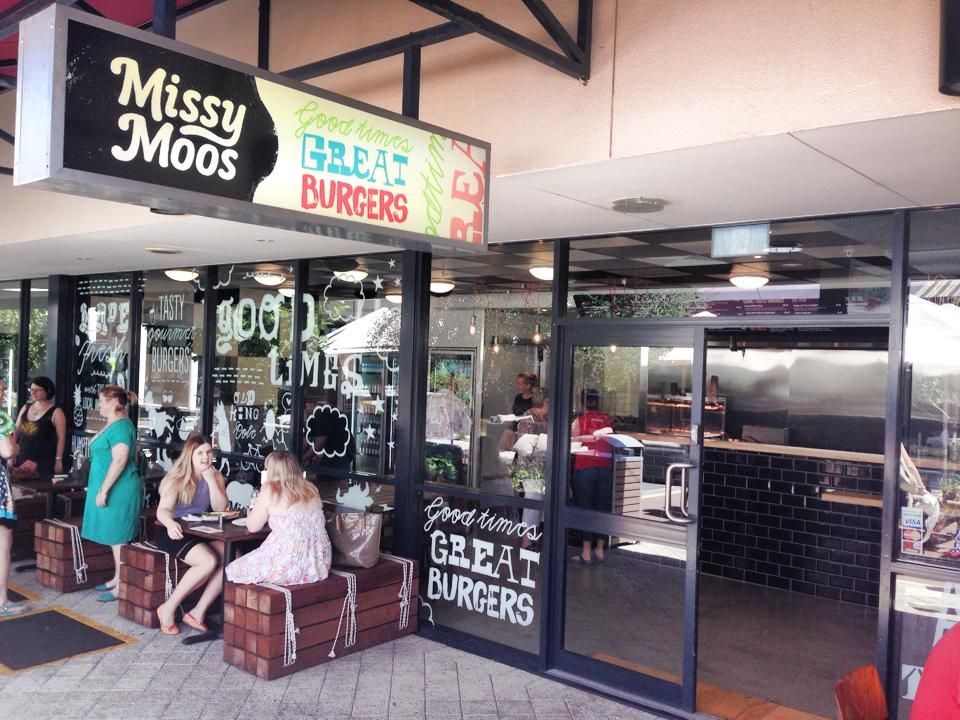 I ordered a 'Polly Put the Kettle On' ($13.50) – a premium WA lean beef pattie served with hot chilli jam, tomato, baby spinach and aioli. It was soooo good! All burgers are gluten free and can be served on a gluten free bun for an additional $1.50.
Any of their burgers can be made mini size for kids or for those with smaller appetites. They also have a dedicated kids menu which includes 'This Little Piggy' (Kids bacon roll), 'Jack Sprat' (Cheese Toastie) and 'Eeny Meeny Moe Beef or Chicken' (Beef or Chicken burger). All of the kids items are priced at $9. The girls both opted for a 'Jack Sprat' which they declared was 'very yummy'!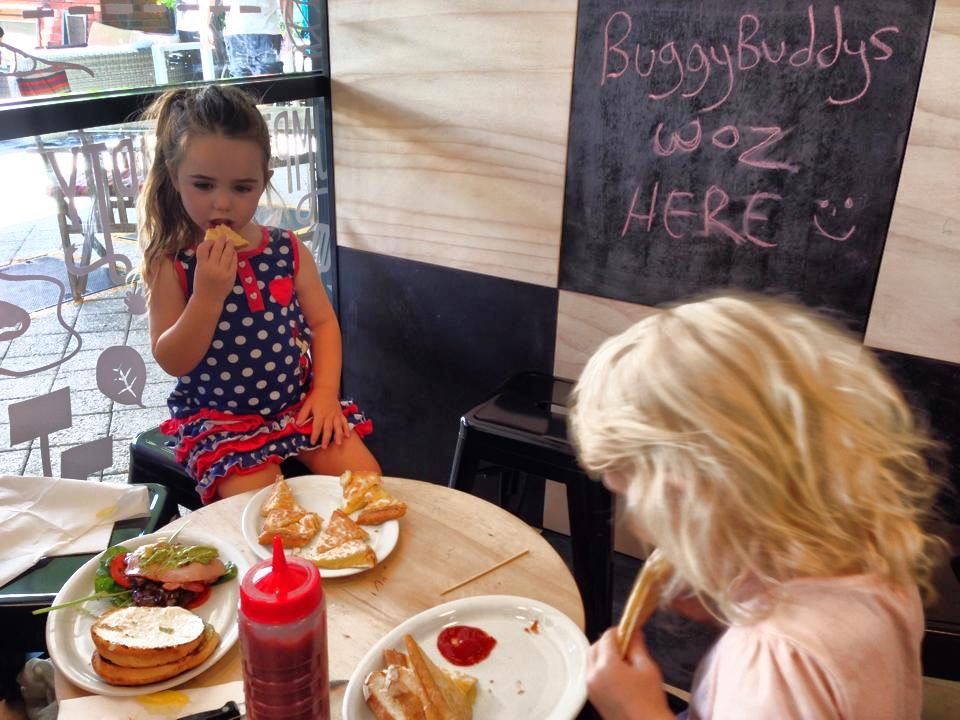 We really enjoyed our visit to Missy Moo's and will definitely be returning. Food is great, service quick and friendly and the kids were well entertained which made it a relaxing meal. It's a welcome addition to the Laneway at The Mezz.
Missy Moos Burger Bar is open Monday – Sunday 10am – 9pm.  Visit their website here missymoos.com.au