I've always loved Moore and Moore Cafe on Henry Street in Fremantle. Great location, fab coffee (never had a bad one here), good food (there's usually lots of organic options) and cool kids corner out the back! It's situated in the Moores building, a beautiful heritage listed warehouse which is also home to a contemporary art gallery.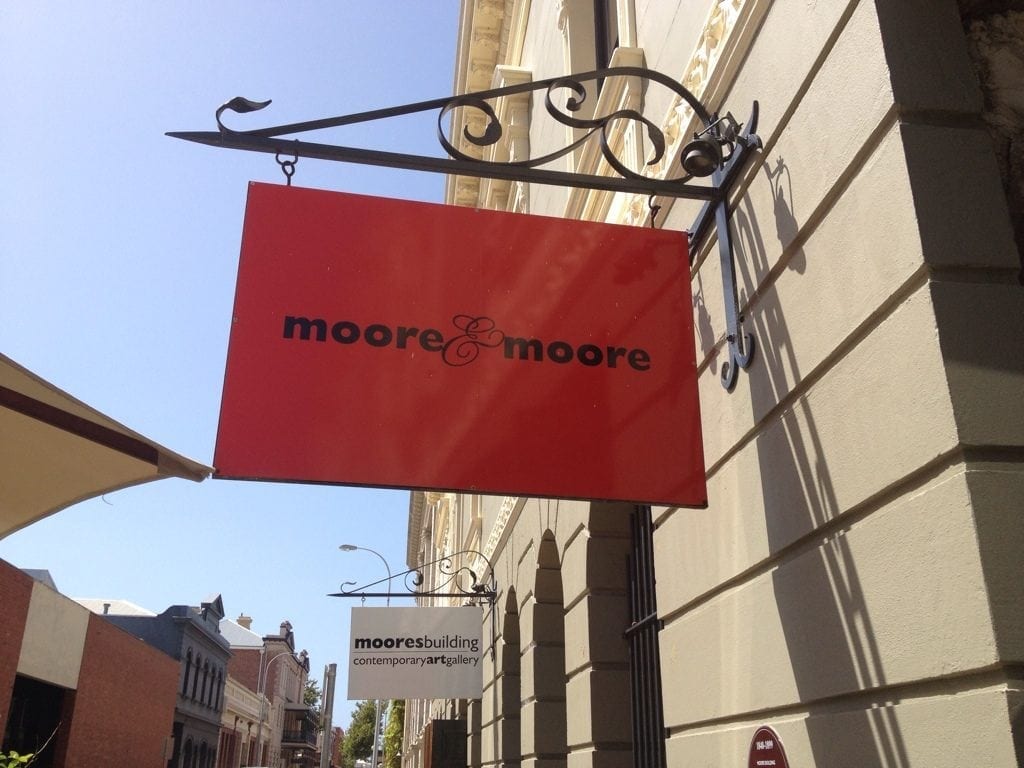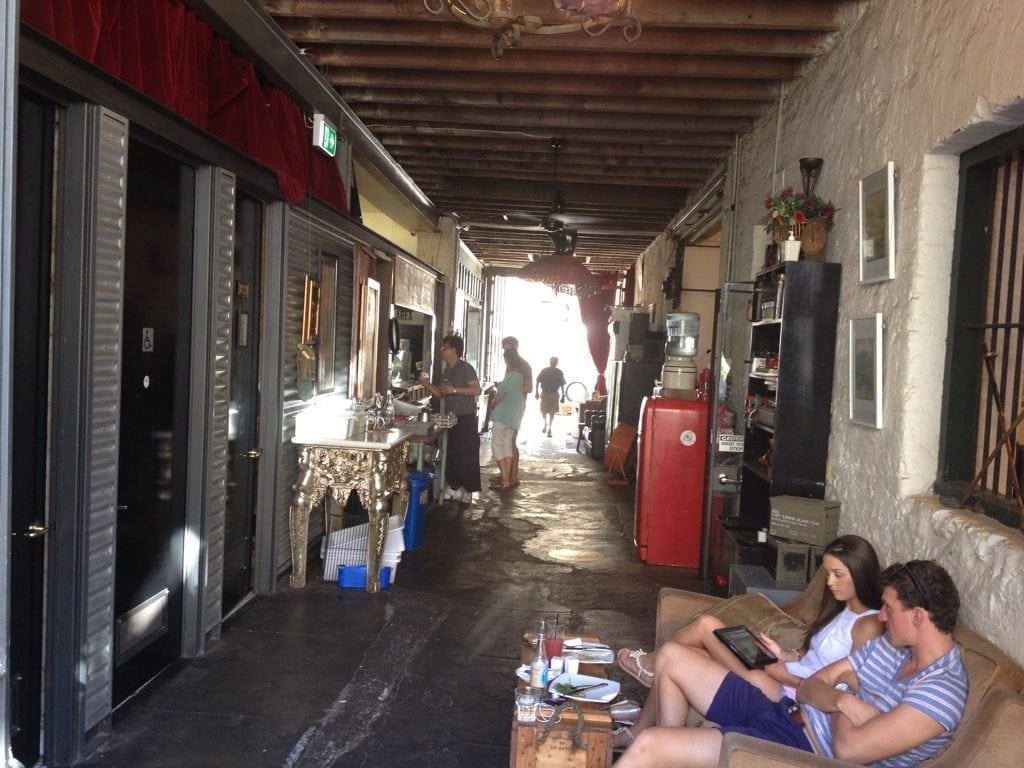 The cakes are divine! 
I always pop in when I'm in the area as I know I will have a bit of peace to drink my coffee hot while the kids have a play. It's a small astroturfed space at the back of the shaded courtyard which is full of toys, a chalkboard wall and on my last visit a wooden rocking horse.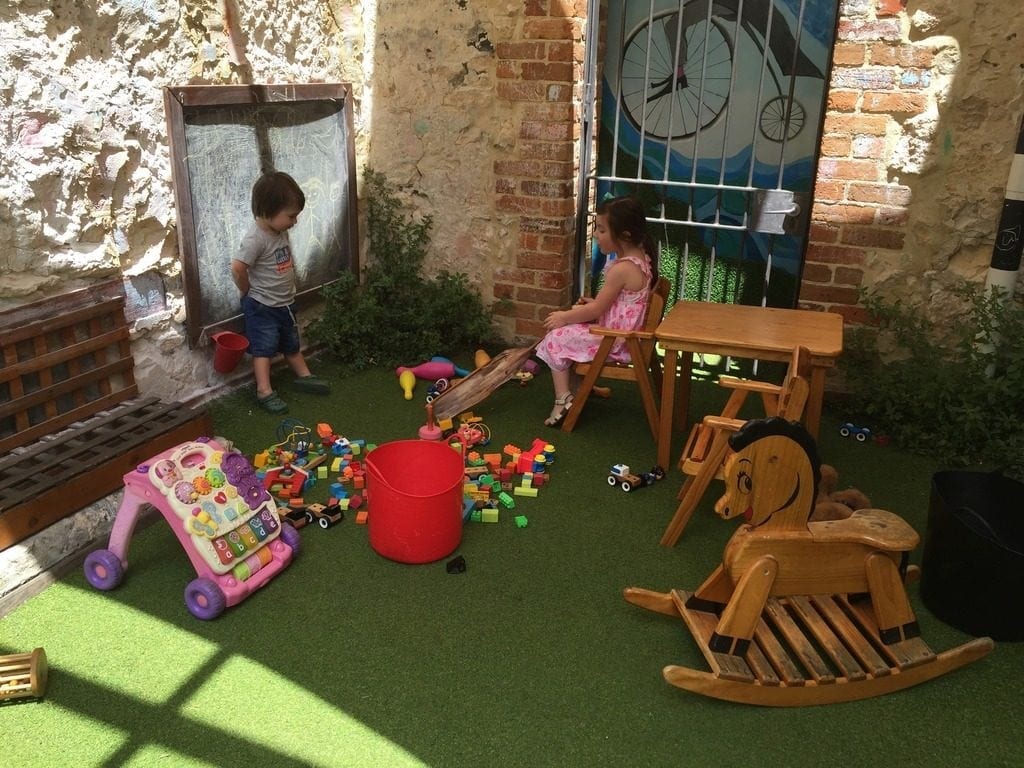 So if you're in Freo with the kids these school holidays I definitely recommend stopping by for a coffee, they also have kids size drinks on the menu and of course babycinos with marshmallows!