Mug N Brush cafe and art studio opened this month in Rockingham and brings a wonderful creative space to the area!
It's a family business and you really get that feel when you are there. The staff care about your experience whether you just have coffee, paint some pottery or attend a workshop, they want you to get the most out of your time with them. They are serious about art but are also parents, they know what we are looking for in a play date and have thought of everything our small humans could possibly need!
They have created a proper artistic space which reflects the owner's passion and made it practical enough for children to interact and thrive in the environment!
The cafe hopes to inspire young artists and they have created a unique environment to nurture local talent and of course our budding mini Picasso's….There is a large selection of pottery to paint including figures, mugs and plates that are marked up at three price points $10, $20 and $30 dollars. On top, you will pay a $6 studio fee covering paints, firing and glazing. Once you have chosen your piece of pottery the staff will show you how to prepare your paint pallet, brushes and wash down the pottery. Everything you need is provided including painting jackets for the little ones which from experience are super handy! When your little one has finished their master piece, it will take approximately 7 days to fire and be ready for collection.
There is a dedicated enclosed play area for 1-3-year-olds, a fabulous drawing area which I might try and replicate at home it's so good!
In the back area they have provided toddler sized table and chairs, painting gowns, high chairs and child-friendly toilet facilities, it is certainly a place you can feel very relaxed about taking your little one to!
To the side of the cafe, there is a dedicated studio area where they run art workshops ranging from jewellery making to mixed media classes, these can all be found on their website or pop in and find out more! They also hold structured art classes on a term basis approx 8 – 10 weeks and they cover the following age ranges:
1 – 3 years old – Toddlers ($150 per term).
3-5 years old – Preschoolers ($190 per term).
6-11 years old – Kids ($190 per term).
11 – 14 years old – Teens ($200 per term).
14 and above ($220 per term).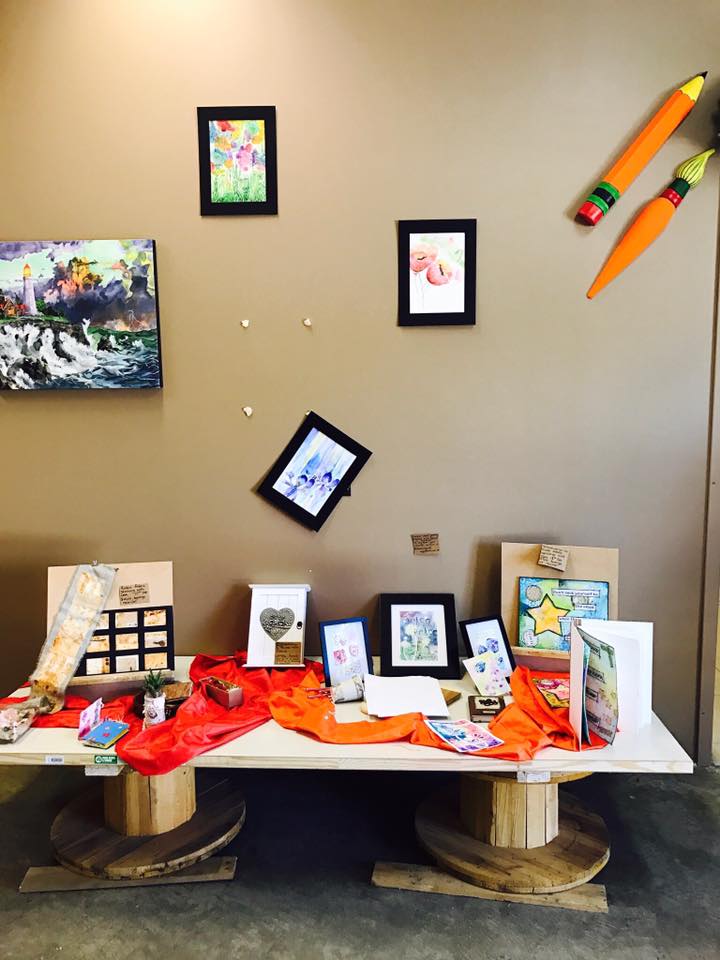 The coffee and cake are awesome and they also have a breakfast, lunch and take away menu. They really have tried to make the cafe as inclusive and as versatile as possible for us parents total win win!
They also hold parties for all occasions and recently held a Daddy and Daughters painting session! They have some great events coming up like a Paint and Sip evening (BYO wine) keep your eye on the website or Facebook page for further details.
Mug 'n Brush: 4b/3 Goddard street
Rockingham, Western Australia
Phone: 08 95950277 or 0416 578 915
Email: [email protected]
www.mugnbrush.com.au
Find more pottery cafes in Perth