The Perth Night Noodle Markets are back for 2018 with all the colours, sounds and smells of an Asian hawkers market! This family friendly foodie event has a great vibe, with over 20 food stalls, a selection of bars and nightly live music.
It's easy to get to Elizabeth Quay by bus, train, car or even ferry! Just follow your nose and the cloud of food-smoke and you'll easily find the Perth Night Noodle Markets.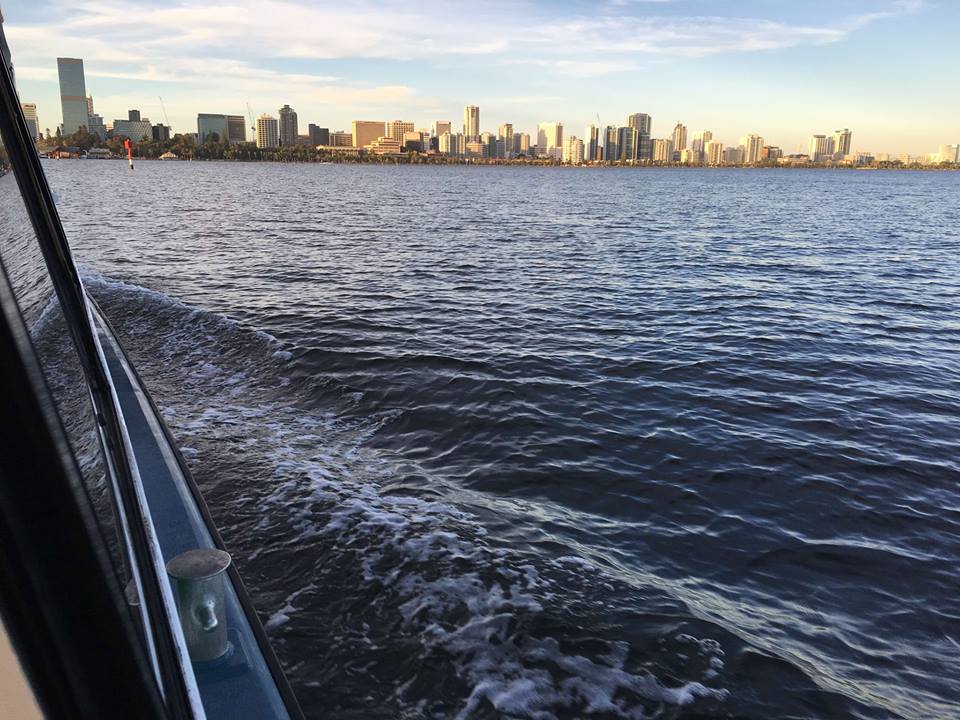 There's a wide range of Asian cuisine from both local and inter-state food vendors – you'll be spoilt for choice! From Hoy Pinoy to N2 Extreme Gelato and Black Star Pastry, there sure is something for everyone. Check out the drool worthy menu here. The event is fully licenced and NO BYO alcohol is permitted. Bags are checked upon entry.
With mouths watering, we queued up at Hoy Pinoy and devoured sticky chicken skewers. The rows and rows of skewers char-grilling smell amazing!
The Cone-nichiwa (Wagyu dreamin' cheese) a lightly battered tempura nori cone with yakiniku beef, cheese, edamame, kimchi, and kitty k's garlic rice from The Modern Eatery was delicious!
No trip to the Perth Night Noodle Markets is complete without trying the insta-famous watermelon cake. Lip-smackingly good.
Gelato Messina's "Aunty Tomsu's Strawberry Cheesecake" is scrumptious too!
Get there early to secure a table or take a picnic rug to throw down and enjoy your goodies.
As the sun was setting, we got treated to some lion dance as well. Just like Chinese New Year!
The Night Noodle Market is on now until the 25th of March.
Top 10 Perth Night Noodle Market Tips:
Catch public transport to EQ, park at South Perth and the ferry. You might spot some dolphins!
This year all the stalls take EFTPOS, there's no cash at all. Dishes cost between $5 and $20.
Bring a rug so you can sit on the grass if no tables are available.
Don't get put off by the long queues. They do move quickly.
Grab the watermelon cake in a take away box first whilst everyone is lining up for savory food.
Take your fur bay – dogs are welcome!
Pack your own water, especially for the kids. I've noticed not many stalls sell water.
No BYO.
Pack a jacket or cardigan as it gets chilly once the sun sets.
Head down early, enjoy yourself and soak up the delicious atmosphere!
Perth Night Noodle Market
Elizabeth Quay
Free Entry
Mon-Wed: 5-9pm
Thurs-Fri: 5-10pm
Sat: 4pm-10pm
Sun: 4pm-9pm
Find out more by visiting www.goodfoodmonth.com