RAC Cervantes Holiday Park is a great location for a family camping trip just 2.5 hours north of Perth.  Situated right on the beach, a local playground and with lots of natural tree shade this park is good for kids of all ages.
A group of us booked a few pitches right near the main entrance.  We had lots of natural shade from the mature tress scattered around the park.  We had lots of thick green grass around our tent so no sand in the tent on this trip. Although the kids did spend most of their time digging up and playing in the sand on the main driveways – whoops!

Right at the end of our area we were very lucky to have our own little sandy pathway direct to the beach.

Scattered at the top of the path as you walk towards the beach are a few picnic shelters ideal for sundowners.
The beach is as you would expect, miles and miles of beautiful white sand and shallow waters ideal for kids.  There are also quite a few shade shelters along the beach.  During our visit in December there was a lot of seaweed on the sand but we're told this clears away by January.

The campsite is blessed to have a large beach front area complete with its own playground, climbing frames, slides and swings all set on sand.  The playground isn't visible from the campsite itself but is only a short walk away from the main entrance/exit.

Also a large grassed area for ball games, toilets, BBQ's and picnic shelters.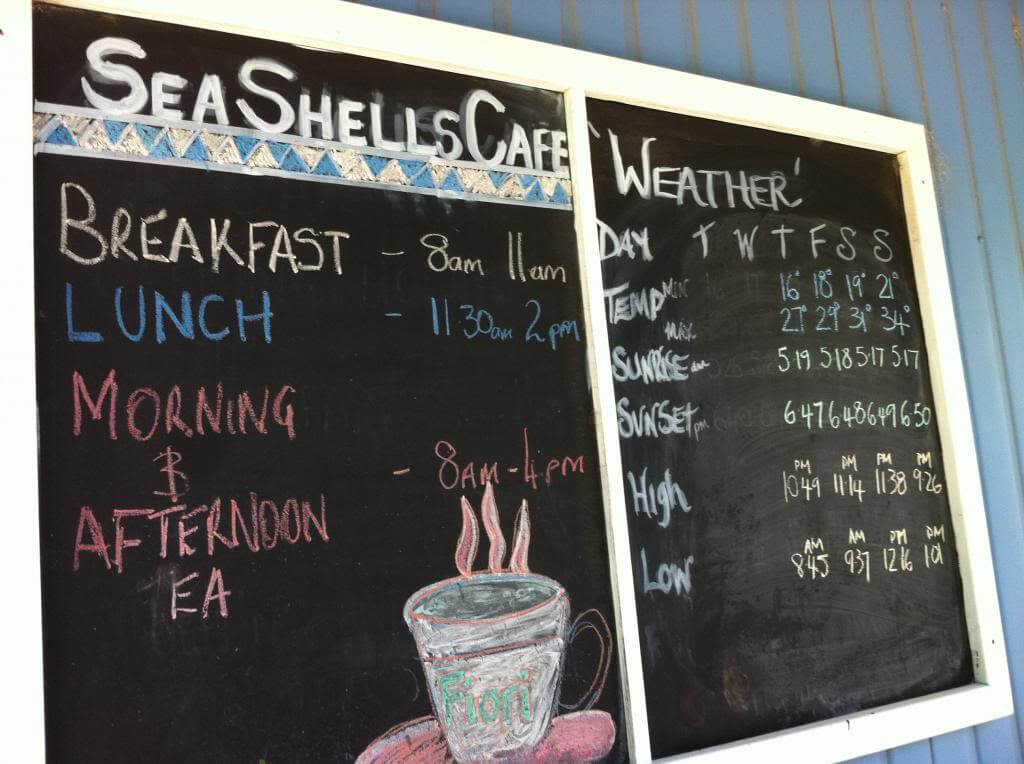 The main office has a little cafe and shop open for breakfast, lunch and afternoon tea with some great homemade baked goods.
There is a great view of the beach front, communal grass area and the playground from the alfresco area of the cafe so you can chill out and have some afternoon or morning tea whilst the kids play in the playground.