This quaint little cafe is located in a group of shops off Railway Parade in Glen Forrest. It is a vegetarian cafe with a range of delicious vegetarian, vegan and gluten-free treats. The community centre space is available to community groups and regular yoga sessions including mum and Bub sessions. There is also a small area where there are some art and craft items for sale.
As you enter the main feature is the mural on the back wall depicting a huge tree with creatures and fairies. My daughter enjoyed playing spot the…. when we were there.
There is a blackboard menu or a cabinet with the day's options available. The blackboard does have a few kid-friendly options including a kids meal which includes a platter style of veggies, fruit, hummus, popcorn and a nudie juice. They also have toasted sandwich options, shoestring fries and nachos. The kid's meal can be had in the cafe or packed in a takeaway box to take to the nearby train park. The day we visited some of the options in the cabinet included savoury muffins, choc beetroot muffin, raw lemon cheesecake, peanut and choc muffins, raw bounty bars, vegan cheesy parcel, Mexican bean and rice pattie and salad. I chose a peanut and chocolate muffin to go with my coffee.
The cafe offers a range of teas and there is also organic kombucha available on tap.
There is indoor or outdoor seating. The tables and chairs are an eclectic mix so you should be able to find something to suit, whether it's the comfy couch or a larger table so there is room to move. High chairs are available in the cafe and there is enough room for a pram or two. We sat close to the play area so my daughter could play while I enjoyed my coffee.
The play area is located in one corner and is made up of a teepee tent and a box of toy and books. There was enough in there to keep my daughter occupied while I had my muffin and coffee.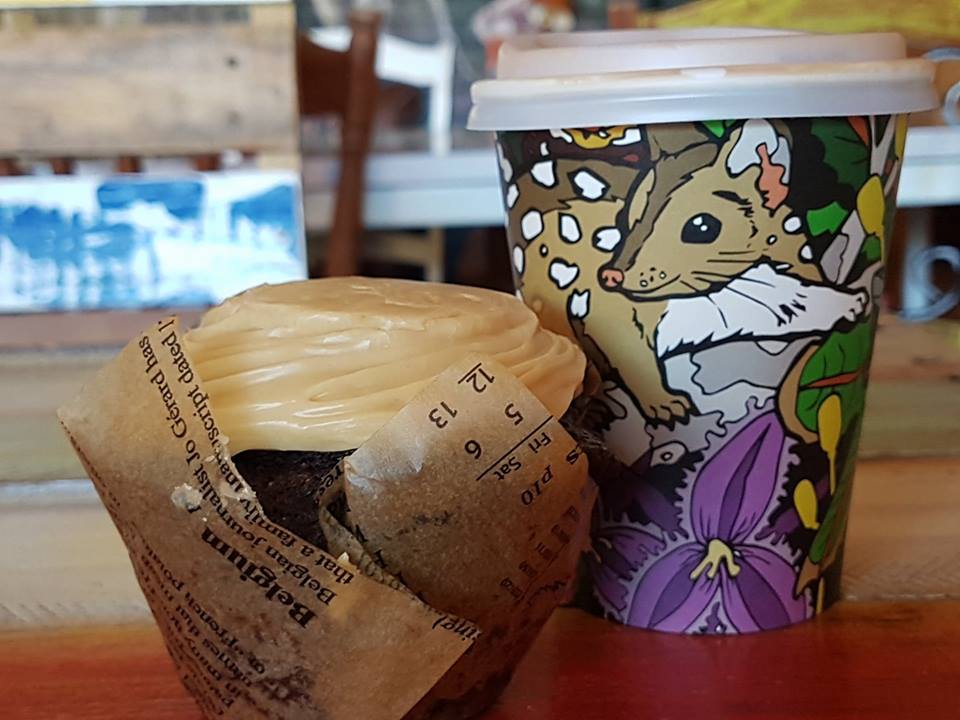 The outdoor area is out the front and mostly fenced. Again there is a choice of different styles of table and chairs to choose from. These are set up on the artificial lawn, mostly in the shade and with some lovely potted trees.
Just a short walk down Railway Parade is the train park. We wandered down for a play after we'd finished. There are toilets in the cafe or in the train park. Being so close to the park The Faraway Tree is a good coffee or lunch choice before or after a play. The cafe is happy to box things so you could also have a picnic at the park.
The Faraway Tree Cafe and Community Space
5/3 Railway Parade, Glen Forrest.
Open 7 days, Monday to Friday 8am to 4pm. Saturday and Sunday 8am to 2pm.
www.facebook.com/farawaytreecafe
Find more family-friendly restaurants in Perth