On a recent rainy day, we decided to try Tumblers Kids Gym instead of one of the big play centres. It's not as big as other play centres but it has more than enough to keep little ones occupied for a few hours. You pay at the main counter and sign your child in as you enter the play area. There are a number of pigeon holes at the front for kids to place their shoes and bags.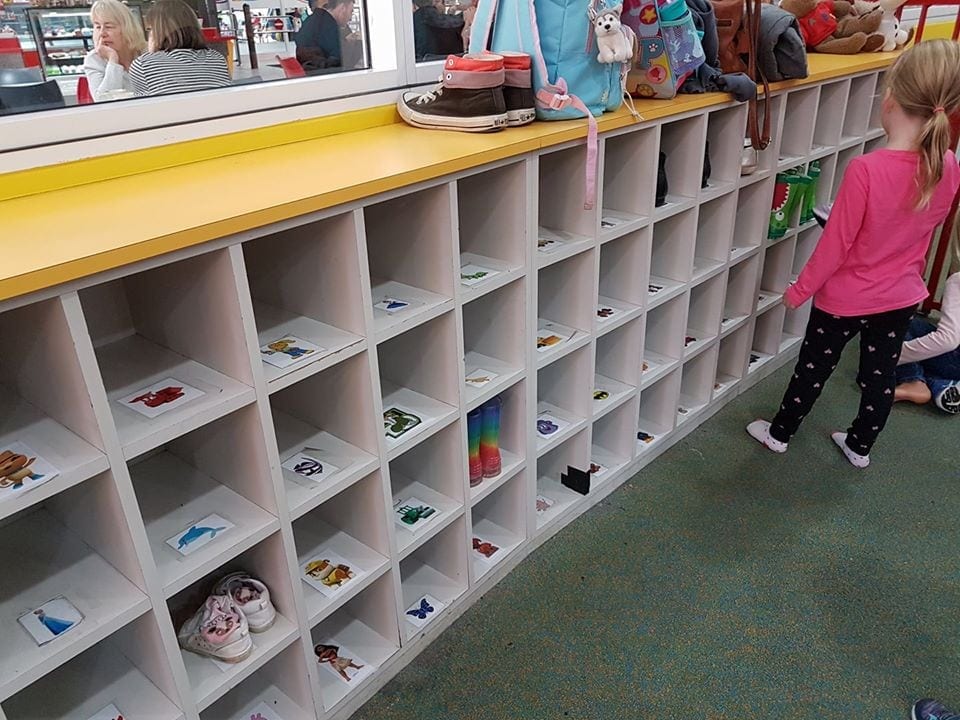 There was plenty of seating for parents, near the pigeons holes facing the play equipment or along the side wall. The party rooms were also open and you could take your coffee and kids play snacks in there to eat. No food or drink allowed on the main floor or play equipment.
There are no electronic distractions or rides just fun play equipment. The section near the front is for babies under two with a small ball pit, soft slide, and soft climb steps. There is also a larger play area which is all soft foam mats except for the little see-saw.
The main play structure area has four levels of fun and adventure to explore. There are a number of different slides, tunnels, different climbing challenges, a small flying fox and a bigger ball pit. As it is not too big you see what your child is up too, which was handy when one or two of the smaller kids needed help coming down.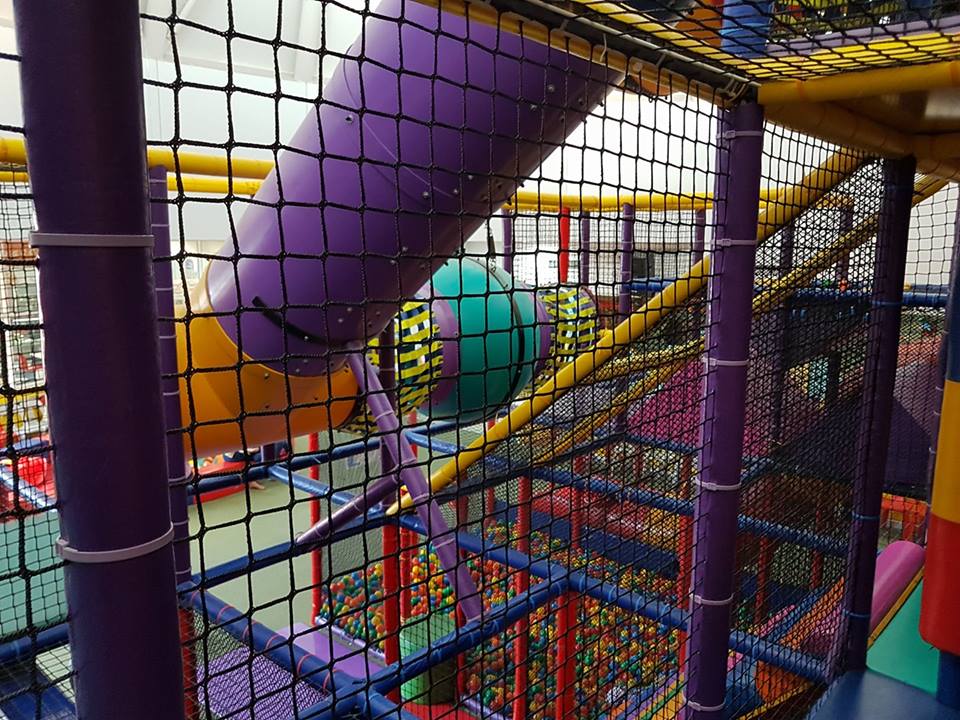 Around the side and back of the main play structure soft play mats and equipment was set up – our group of kids enjoyed racing around this like an obstacle course jumping over the soft play obstacles and crawling through the caterpillar.
When ours had had enough playing we moved to the cafe outside the gym and had coffee and toasted sandwiches. The cafe has a kids corner as well so after refuelling they continued playing. There is an outdoor seating area too, which also catered to kids with a cubby house and see-saw.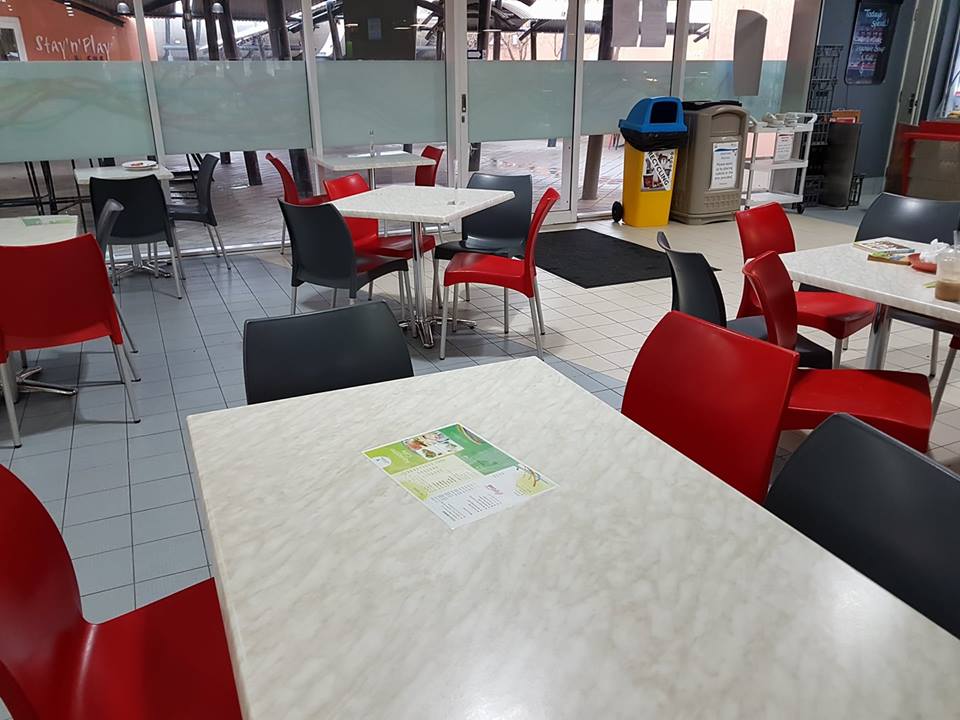 If your child is 5 and over (up to twelve) you can leave them and go elsewhere within the Leisureplex. Just outside the Tumblers gym is the cafe so you don't have to go too far to have a break. If your child is under 5 you must stay inside the Tumblers gym area with them. There is a staff member on duty in the play area at all times but it is stressed this is not a crèche. They also offer birthday parties, check the website for packages.
For more information about Riverton Leisureplex, check out our review.
Tumblers Kids Gym
Riverton Leisureplex, corner of Riley and High Road Riverton
Monday – Friday 9.30am – 1pm (School holidays 9am – 3pm)
Saturday and Sunday 10am – 3pm
Cost – under 12 months – free. 1 – 12 years $6.00