Opened for breakfast, lunch and dinner everyday of the week, Vans Cafe is one of my favourite place to dine. 
We had lunch at Vans with our little one and the food and service was excellent. They even offer colouring sheets, which doubled as a kids menu and crayons.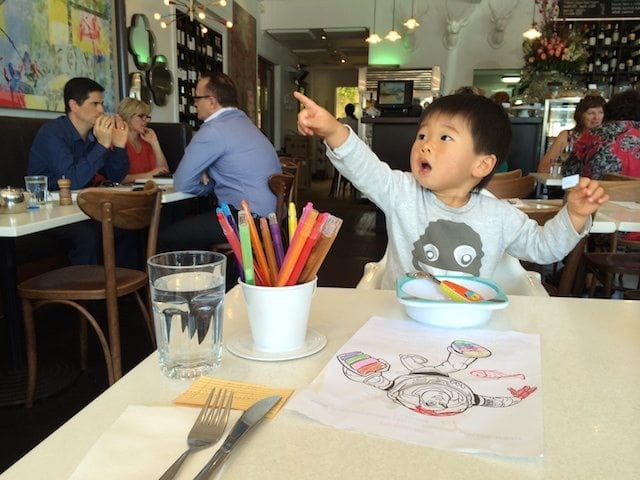 Vans Cafe is located along Napoleon Street, Cottesloe, just next to the train station. There's ample parking available as well.
We ordered mac n cheese from the kids menu and the portion was pretty big and delicious! I ordered the BBQ Mekong chicken salad which was perfect for the warm summery day. We also order a coconut slushy – coconut water, mint and pineapple all blended up. Deliciously fresh.
If you still have room for dessert, feast your eyes on their sweets cabinet. Tough choices to be made.
We had a wonderful time and will definitely be back for more. They take lunch and dinner bookings and offer free wi-fi as well. Breakfast, lunch, dinner or coffee and cake, it's always a good time to say "lets go to vans'.